IN THIS POST:  Penguin Parade, Character Education, Fine Artists, ST Math, Volunteer Calendar, Mother/Son Bowling, Sight Words, Upcoming Holiday Information, This Week
Penguin Parade – Postponed
Due to rain our Parade has been postponed until Wednesday, January 18th, 2017. We are excited about showing our love for generosity!
Character Education – Forgiveness
This week Alison Jones came in to speak about Forgiveness to the kids. She did some role plays with them to help explain the concept. Then they cut our hearts at their desk and decorated them. Then they brought their hearts back to the rug and traded with a friend. She then asked them to crumble the heart up. The students reactions were shock and sadness as they didn't want to crumble them, but eventually they crumbled them. She spoke to them about how you can hurt someone's feelings and though you may apologize it doesn't necessarily make everything better (some wrinkles from crumbling it are still there). This is why asking for forgiveness is a next step to tell them your sincerity and that you will make an effort to not do that again. Next they traded their hearts back. We spoke a lot about how the word "Will you forgive me?" often come with an apology. We practiced these words and have continued to use them in class as we have many small situations that come up in TK. It was a great lesson, practice and understanding to know that we need ask others to forgive us for something we did that we know was hurtful.
Here's a sample of one of our signs!
Fine Artists – Pablo Picasso
This week, our class got to participate in Fine Artists! Kiersten Morton taught this lesson about Pablo Picasso. I read the students a book about Picasso and Matisse and their relationship and their history. At the end of the book there was an information page about each artist and their relationship. Then the kids made their own art based off of one of Picasso's art pieces. They each made a circle of their handprints to create a flower. Then using some special crayons they colored and decorated the negative space around and in the middle of the flower.  These are great little artists!
ST Math
We had our first class in the computer lab using the new district ST Math. It is done completely independently and is universal as it has no words or directions. The students use trial and error to show their understanding and learn math concepts. We explained to the kids that there could be some difficult parts but that they will just keep trying and trying…."perseverance!" Ms. Martin explained that JiJi (the Penguin…ST Math character) calls it "Productive Struggle." They did great! Feel free to ask your child what they thought about JiJi and her math! See a picture of JiJi below!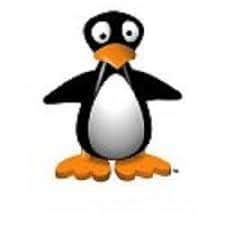 Volunteer Calendar – February
Volunteers! We are so grateful for you and the quality instruction you allow us to provide with all your help! If you have any changes or requests for the February Calendar, please let me know this weekend as I am finishing up the calendar and plan to print it next week. Thank you!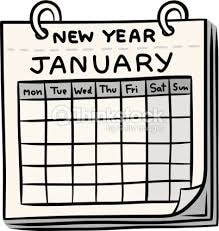 Mother/Son Bowling
Last weekend was the EBS Mother/Son bowling event. We heard it was a blast and got a few pictures that were shared with us!
Sight Words
We have started to focus on specific sight words for reading and writing in class. If you are using the cards to play, My Pile, Your Pile (as discussed in Parent Teacher Conferences with the packet of sight words) these are words that your child should know or be familiar with. If you need a new packet of words, please let me know.
I, a, the, like, and, is, see, you,
Upcoming Holiday Information
Valentine's Day – We will have a small celebration in class. Please make sure you DO NOT fill out the "TO:" section on your child's valentine's. No candy is allowed, but small toys or stickers are welcome. More details to follow soon.
100th Day – This will also be a day in February where we celebrate being in school for 100 days.
Upcoming Events
MLK Holiday – NO SCHOOL – Monday, January 16th
Chinese New Year – January 28th
Father/Daughter Dance – February 10th
100th Day of School – Thursday, Feb. 9th
Valentine's Day – Tuesday, Feb. 14th
Presidents Holiday Weekend – NO SCHOOL – Feb. 17 – 20
MONDAY – 1/16
TUESDAY – 1/17
Before School Run Club
Mrs. Hickson will be teaching!
WEDNESDAY – 1/18
Penguin Parade
Before School Run Club
THURSDAY – 1/19
Whole School Dismisses at 12:30 (pick up at Room 206)
Mission to Save Table open at 8:00 am in front of the school
FRIDAY – 1/20
Music with Mr. Waczek
Before School Run Club
Computer Lab @ 10:15 am