IN THIS POST: Western BBQ, Holiday Cards, Rainbow Week, Firefighter Presentation, 206 Loves the World, 206 Winter Celebration Details, Next Week
Western BBQ – Wednesday, December 7th
Next Wednesday is the Western BBQ! This is fun event that our district holds 2-3 times a year. On this day, parents can come to join their child having lunch at school. Since our class dismisses before the lunch hour, we have been invited to join after school.
Simply sign in at the office for a visitor badge, then as we dismiss students at the gate, you can come through the gate and go up the cafeteria area to eat with your child. Students will need their lunch pin as they will go through the cafeteria to do so. Parents will pay as the register and then go through the food line. There are extra drinks, cookies, chips that are also for sale if desired. It can be a lot of fun for kids to eat with parents at school and with their friends. *If you didn't return the form last week and plan to go, please return to the office ASAP on Monday so they can get an accurate count.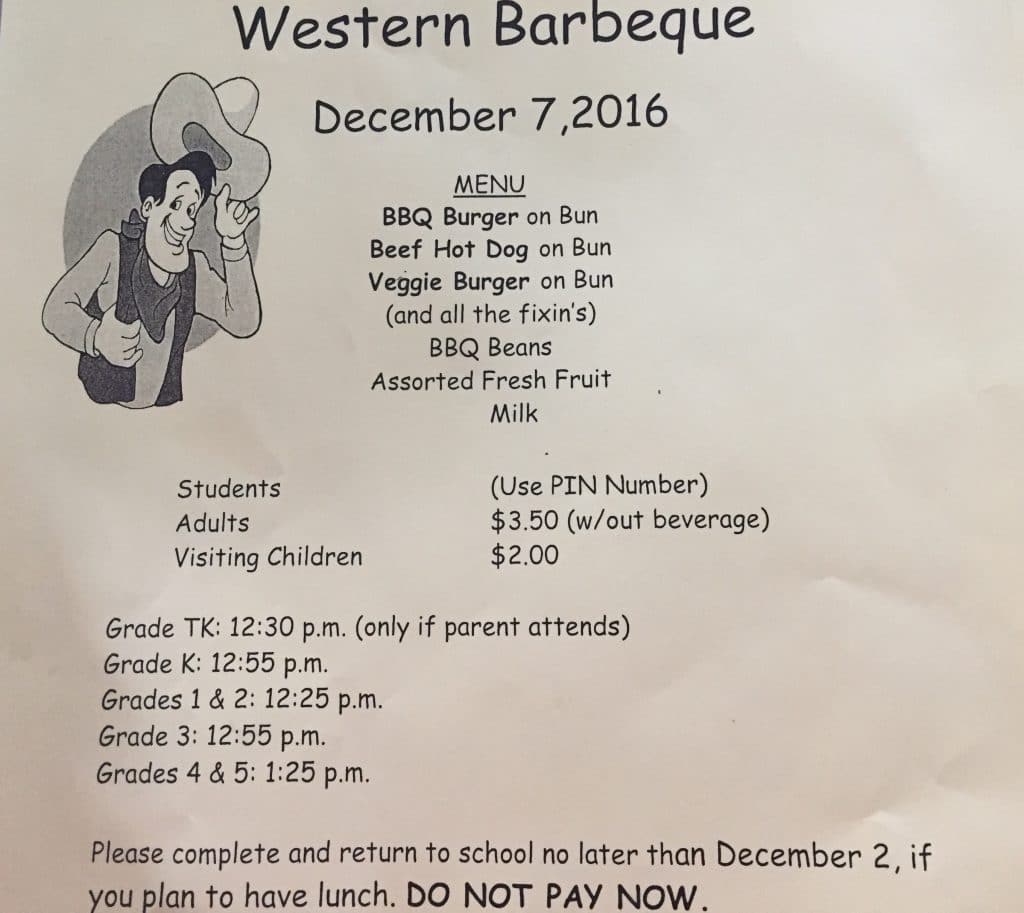 Holiday Cards
We know this is the time of  year where many families create and deliver Holiday Cards. If you have an extra and would like to share it with our class simply send one in your child's folder and we will hang it up. We are creating a wall for these to hung up on!
Firefighter Presentation
This week we were lucky enough to join the Kindergarten FireFighter Presentation! They have been studying fire safety in their Social Studies lessons and booked a Fire Safety presentation this week. Since we are a part of their team we were invited to join. It started with short assembly in the Multi Purpose Room discussing how to be safe in case of a fire, how to take care of burns, and what to do if you catch on fire. There was some video of local fire fighters who gave wise tips and advice on how to stay safe.
Next we went outside to listen to our local fire station share about their jobs as well as being safe. We got to ask questions and one kindergartner even got to try on fire gear! It was huge! What a fun day!
Rainbow Week
This past week, we celebrated Rainbow Week. Each child wore their favorite color. Then we lined them up in Rainbow order and took a picture of the whole class! It came out so cute! Check these colorful kids out!

206 Winter Celebration
Our 206 Winter Celebration is Friday, December 16, from 10:30 – 11:30. Students will be making crafts, eating a snack, and doing a book exchange!
To participate in the book exchange, please have your child bring a wrapped, paper-back, gender-neutral book . There is a blue tub right inside the classroom door to put your wrapped book in. Bring your book in any time before Friday, December 16th, 2016.
* Just a reminder this is a school-mind minimum day.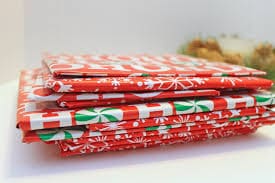 206 Loves the World
Food Bank – Last month our school was collecting to donate food to the San Diego Food Bank. Our class was so generous. We counted each item that came in and we collected 58 food items! Hooray!

Meals to Mexico

– Next week we are starting our collections for Meals for Mexico. There is a community in our neighboring country that we help support. Many of the families don't have real home and are lacking in food to feed to their families. One way we found we could help them was providing a meal in a bag. The steps are simple and it offers a great conversational opportunity with your child regarding the multitude of needs in this world. To donate to this community 1. Get a quart sized ziploc bag    2. Decorate the bag with sharpie markers    3. Fill the bag with rice, beans or any other legume 4. Return by Thursday, December 15th. For more information, check out our WE HAVE HEART page.
Tribute to Troops –  Next week your child will be bringing a star home in their folder. Please help your child decorate the star in Red, White, and/or Blue. Be as creative as you can (just try to avoid glitter) and please write an encouraging message on the back thanking these men and women for all they do and have done. Students can sign (first names only) and their age.  Please return all stars by Friday, December 9th in Room 206 as we will send them out in the mail next weekend.
Upcoming Events
MONDAY – 12/5
Before School Run Club (Mrs. Miller will be there!)
TUESDAY – 12/6
Before School Run Club
Character Education – Meredith Nady (Responsibility)
Meals for Mexico bags go home.
WEDNESDAY – 12/7
Before School Run Club
Western BBQ (after 12:30 dismissal in the lunch courts)
THURSDAY – 12/8
Computer Lab
Whole School Dismisses at 12:30 (pick up at Room 206)
Mission to Save Table open at 8:00 am in front of the school
FRIDAY – 12/9
Music with Mr. Waczek
Before School Run Club
Tribute to Troops  – Stars returned to class!