IN THIS POST: Music Routine to Change, Thank you!, SUPERPledge Total (to date), Window Art Project, Picture Day for TK (Wednesday), Reading Logs, Reading Focus and Behaviors, Letter Mm, Fine Artist Help, Volunteers Start Next Week, TK/K PLC Meeting, Remind App, Yellow Day, Birthday Shout Out Upcoming Events, The Week Ahead
Music Routine to Change!!
We are going to try something different in the mornings to help with music and our morning walk through 8:45 start-of-school foot traffic. We'll give this a go on a trial basis. Next week on Friday, we will come into the room first, set down our water bottles and take attendance quickly. Mr. Waczek will then pick the students up from the room and walk them up to the music room after stopping at the restroom/drinking fountains. This is just a heads up before next week so you are aware of the change. I'll try to remember to send out a "Remind" note that morning or the night before to anyone registered to remind them of the change.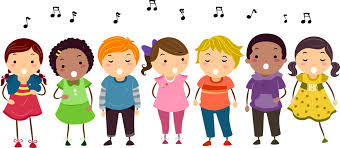 Thank You!
Just a little note to say thank you for bringing your child each day, on time! We appreciate it and know how busy the mornings are, but appreciate you working to get your child to the line before school starts. Thank you also for those of you that stop before school use the restrooms so that the students don't need to go to the bathroom shortly after entering the classroom! Our days are so awesome thanks to you all!
Super Pledge Total (to date):
I know your child has probably been bugging you to bring in your AFP SuperPledge envelopes so they can have their bracelet (I know my kiddo was ;). The envelopes aren't officially due until Nov. 4th so their is time, and I have a bracelet for every child  for when they bring one in. The kids are dismissed from the snack tables first if they have their bracelet which is why they are likely asking for you to return their envelope. To date, we have 15 of our 206 Envelopes returned!  We are half way there! Each EBS class is aiming to get 100% of the envelopes back so that we can get a reward! Remember no donation is required in order to return your completed envelope and receive an EBS bracelet.
Window Art Project
Ms. Asfar and Ms. Wang came in earlier this week to build a window art project with the kids! What a fantastic project and it sure made our window so decorative! We read the students a story about Fall and then created they made string art. The next day the students all gave ideas for a window title and during Interactive Writing we wrote out the words to name our art window! Check it out!
Picture Day for TK (Wednesday)
Picture Day is here! Next Wednesday we were given the first time of the day! (Hooray for keeping our hair as tidy as we can before we say, "cheese!") If any parents would like to join us in getting the students through the line, we will be walking directly up to the Multi Purpose Room. Each child will receive a card to hand to the photographers when it is their turn. The pictures are taken of their bust area only (shoulders and heads). After taking their picture they will wait with the other children and then we will head back to class.
8:50 am
Multi Purpose Room
Wednesday, October 5th, 2016
Feel free to return the envelopes on Monday or Tuesday and we will keep them until Wednesday on Picture Day to distribute.

Reading Logs
You may have noticed a green log in your child's folder. This your child's "Homework." Mrs. Hickson and I strongly value the experience reading together with your child. We highly encourage your child to build in a regular reading routine  (we'll be sending home appropriate books for your child to read soon) where they read to you AND you read to your child. Feel free to choose books that your child enjoys and try new types of books that your child might not be as drawn to (various genres: fiction, non-fiction, biography, etc).
These are not due on any particular date, but must be completed with 10 books read. When your child completes their log, have them turn it in for a new one. Feel free to write any comments at the bottom or on the back. We hope that you and your child are able to have these reading experiences regularly throughout the week. Here's an e-copy as well.
Letter Mm
This week we focused on the letter and sound of Mm. We practiced correctly writing the letter along with the sound of the letter. We read a book about Mm, and created a chart of Mm words.
Fine Artist Help
Wednesday, October 12 at 11:15 is our first Fine Artist Lesson! Our 2 Fine Artist Coordinators for our class will be teaching, but would love if any other volunteers could help to support small groups of students. If you are cleared we'd love for you to join us!
Volunteers Start Next Week
Just a reminder that the October Volunteer Calendar has been sent out and the first hours start next week! Thank you all for giving your time to support making this year successful special! Just a friendly reminder that all parents must be CLEARED before volunteering!
TK/K PLC Meeting
Once a month each grade level gets together to have a Professional Learning Community meeting. During these meetings, we plan, create, do lesson studies, problem solve, sharpen our instructional skills, and much more. This Tuesday is our first planning meeting. Our class will have Mrs. Ramchandran as our sub. She is a wonderful EBS sub that will be with the students for the day and most or all PLC days.
Remind App
We have 12 families represented in the Remind App sign up. I've started to send pictures out and will be able to send additional reminders regarding color days, picture day, etc. If you are interested in receiving these group or individual notices on your phone (they show up like a text) please download the Remind App and look up our class. Then:
You can use the code: https://www.remind.com/join/tk206?utm_medium=ios

Yellow Day
Here's a pic of our yellow day! Don't forget to save a GREEN outfit for next Thursday, October 6th!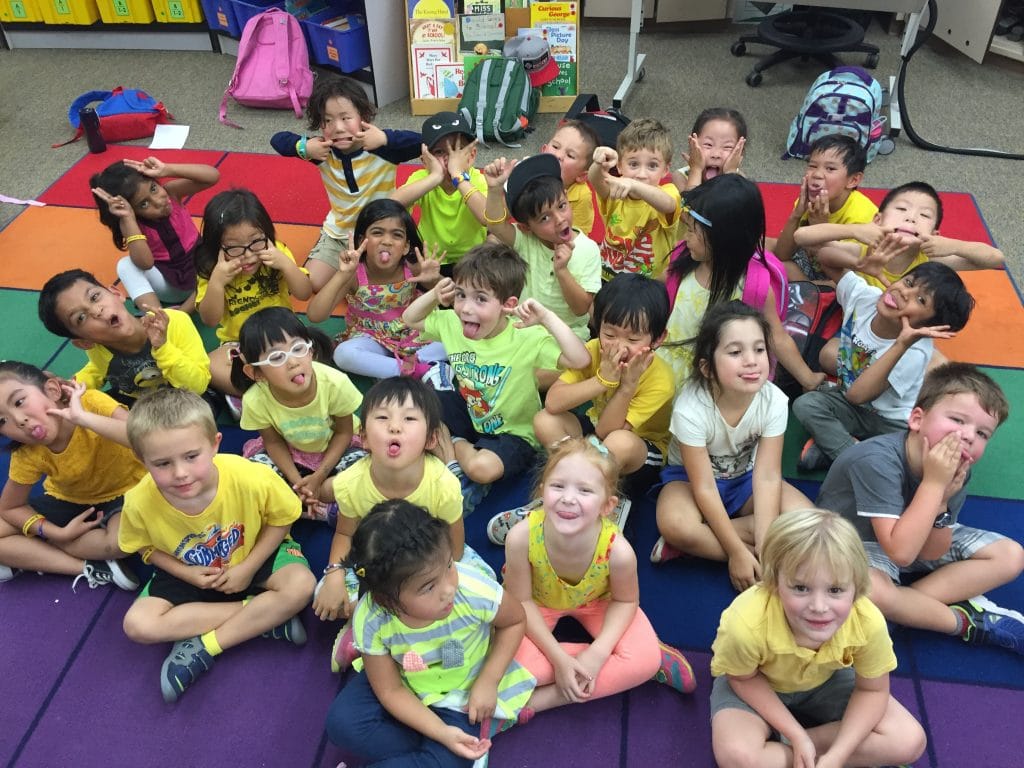 Birthday Shout Outs
Here's the birthday buddies from this week!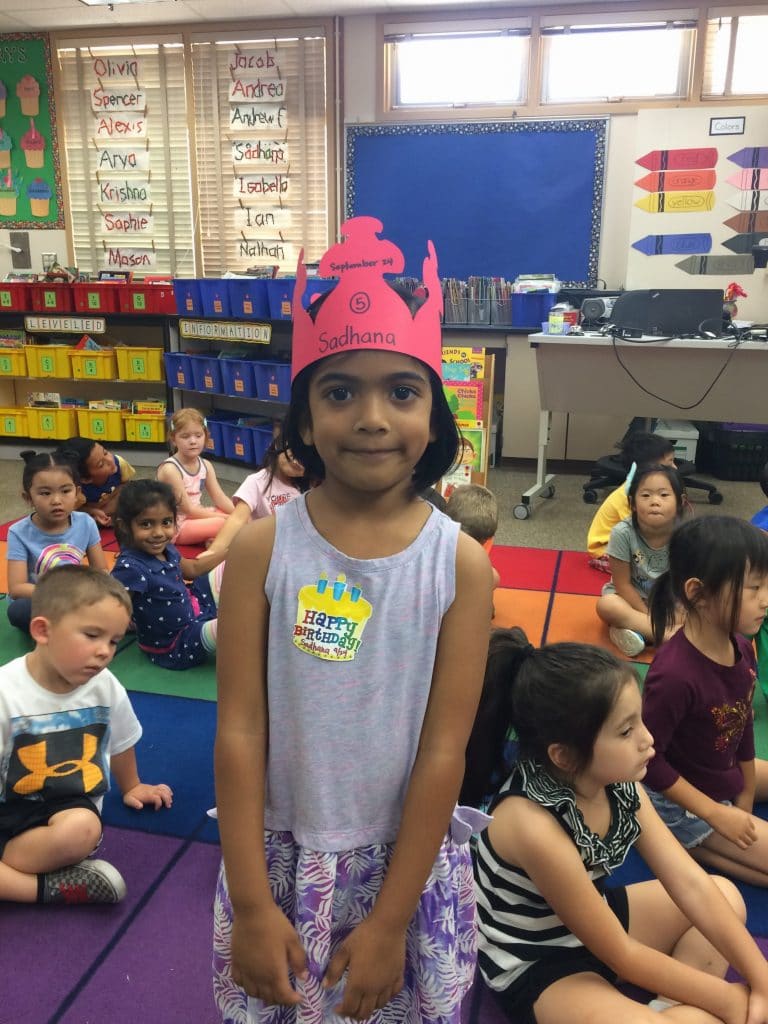 Here's a pic of all of our (17) September birthdays just before we enjoyed our September Birthday Popsicles!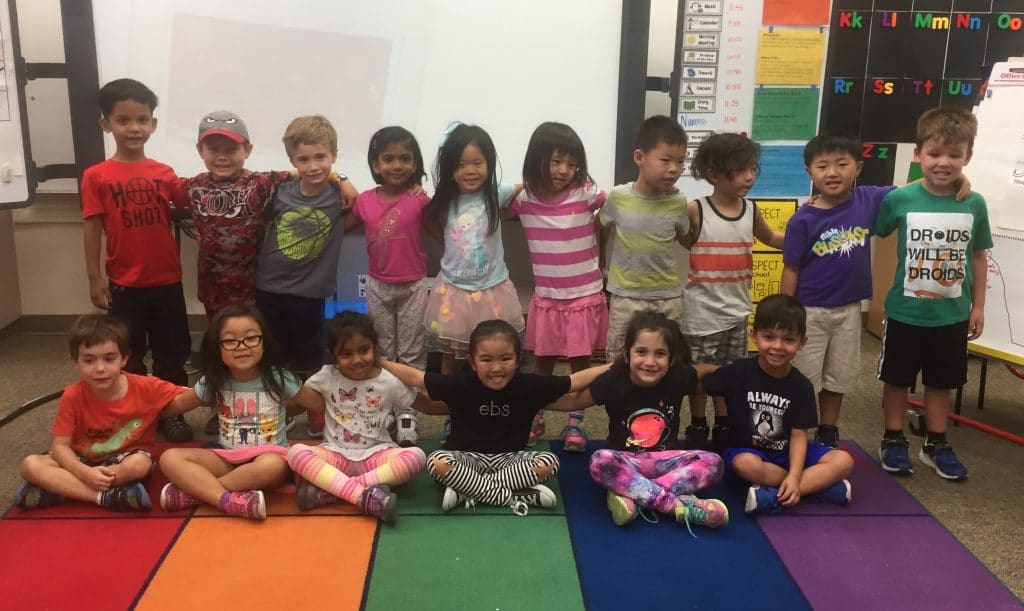 Upcoming Events
School Pictures – Wednesday, October 5th
TK/K PLC Meeting -Tuesday, October 4th
All School Assembly – October 18th
CA Great Shake Out (Disaster Drill) – October 20th
Fall Festival – Friday, October 28th
MONDAY – 10/03
Before School Run Club (Mrs. Miller will be there!)
TUESDAY – 10/04
Before School Run Club
TK/K PLC Meeting
Monthly AFP Meeting @ 6:30 pm in the MPR
WEDNESDAY – 10/05
Before School Run Club
Picture Day @ 8:50 am
THURSDAY – 10/06
Computer Lab
Whole School Dismisses at 12:30 (pick up at Room 206)
Mission to Save Table open at 8:00 am in front of the school
Color Day – Don't forget to wear GREEN (for "realz" this time! 😉
FRIDAY – 10/07
Music with Mr. Waczek
Before School Run Club
EBS Spirit Wear Day