IN THIS POST: Super Pledge Update, Bingo Packets, Box Tops, Online Reading Program – RAZ Kids, Book Borrow Bags, Scripps Ranch High Intern, Acceptance, Reading Logs, Fine Artists Lesson, Picture Day, 206 Halloween Celebration (save the date), Upcoming Events, This Week
Super Pledge Update
Just a weekly update about our Super Pledge totals for 206! Each class is aiming to get in 100% of their envelopes in. Remember, there is no required donation, just fill out the envelope and return. If you have lost your envelope or need a new one, please see me or the front office for a new one! As of now we have 21 of our 26 envelopes in! I have 5 bracelets left!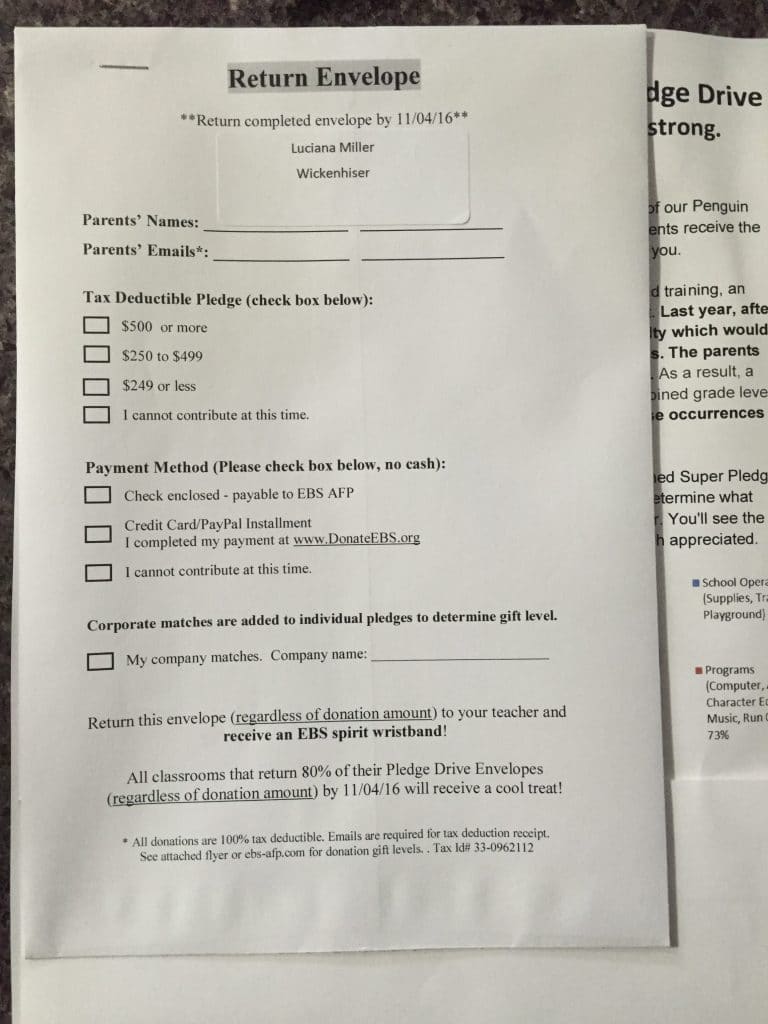 Bingo Packets
Last week a form was sent home to purchase a Bingo packet for $25 dollars. This is for our annual Fall Festival! Its a lot of fun! Families come out to play games, win prizes, bid on the silent auction and much more. One of the big activities is the BINGO game. For $25 you get an entire Bingo Packet. I'm attaching a picture of the sheet here if you need a new one! These are due back soon, so turn yours in quickly!
Thank you for everyone who has taken the time to fill these out and return them with your child.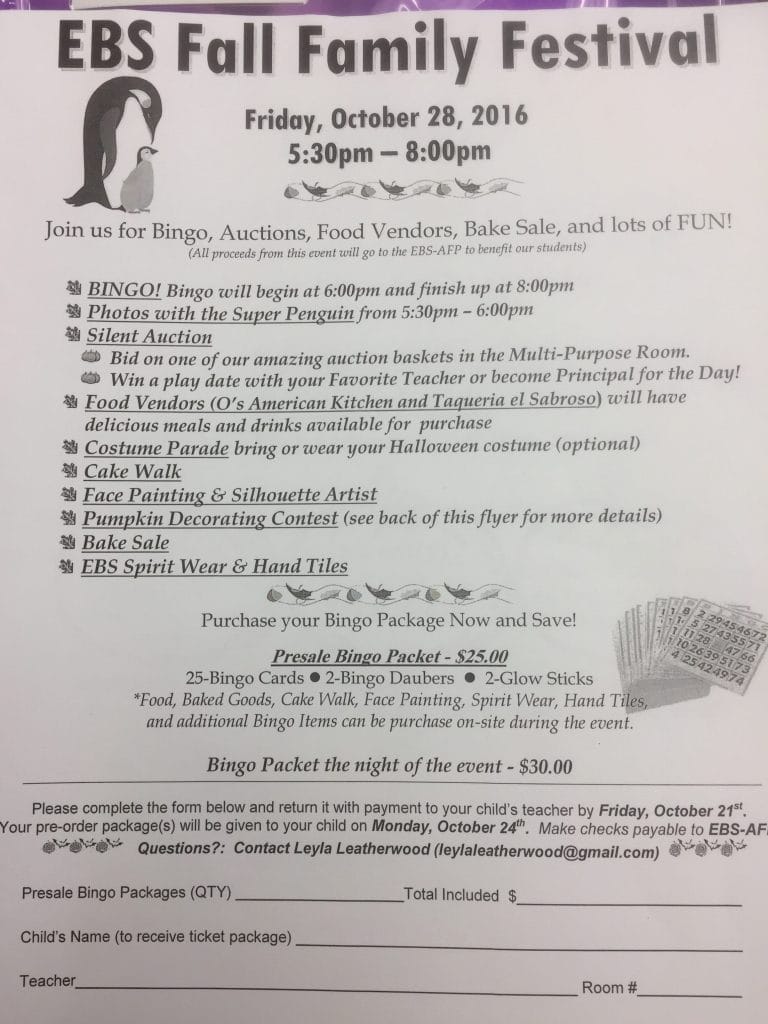 Box Tops
Its Box Top time! Twice a year (October and February), our school takes a collection of Box Tops. There are prizes for the student with the most and the class with the most. Save those Box Tops (they come on boxes of common household items) and send them in a ziploc with your child's name on the bag (envelope). Rachel Franklin is taking the collection for our class. She has left a large, pink, file box on the table just outside the 206 front door to leave your Box Tops in. Thank you Rachel!
Collection Period is from October 10th – October 24th!
Check this website for more details on how this works!  http://www.boxtops4education.com/about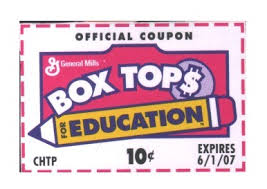 Online Reading Program – RAZkids
A blogpost went out on Friday morning to explain all about RAZkids. In addition you received a paper and password for your child in their folder on Friday as well. I also went over the program with the students and showed them how the program works as well. Take some time to try this awesome subscription out. You can interchange this on line reading with reading books that go home and of course keep reading books/texts to your child! Each different time of reading brings different strengths.
Book Borrow Bags
This week Book Borrow Bags will be going home. Each student will receive a bag with a blue sheet inside. The sheet has their name on one side and the other side gives directions, suggestions and helpful/valuable points to focus on when reading with your child. To begin your child will be getting books that may seem very simple. Remember the purpose of these books are for them to practice reading them independently and extracting meaning and understanding. That means they will likely be able to read most of the words and pictures. They might even say, "this is easy," or memorize the books after the first read (they will be reading the book multiple times throughout the week). Don't be alarmed or worry. Give some time in the beginning for your child to continue reading the books independently. Over time the book levels will change as students are assessed as we check in for growth in decoding and comprehension. Here's some key details to the program:
3-5 books will go home each week
Read the books a few times through the week
Log each read into your child's reading log
Students should be reading them as independently possible (remember productive struggle is a good thing)
After ask your child, "What was this book about?"
Return the books on Mondays for book trading new books for the following week
Scripps Ranch High Intern
This year we were fortunate enough to have a Scripps Ranch High School Intern join us on a weekly basis for an hour each week. Our intern will get to know each of the students and will be helping to support the students. Eventually he will be teaching some lessons later on in the year!
Our first visit with him went wonderfully! We are fortunate and excited to spend this year with him! I'm please to introduce Jonathan to you!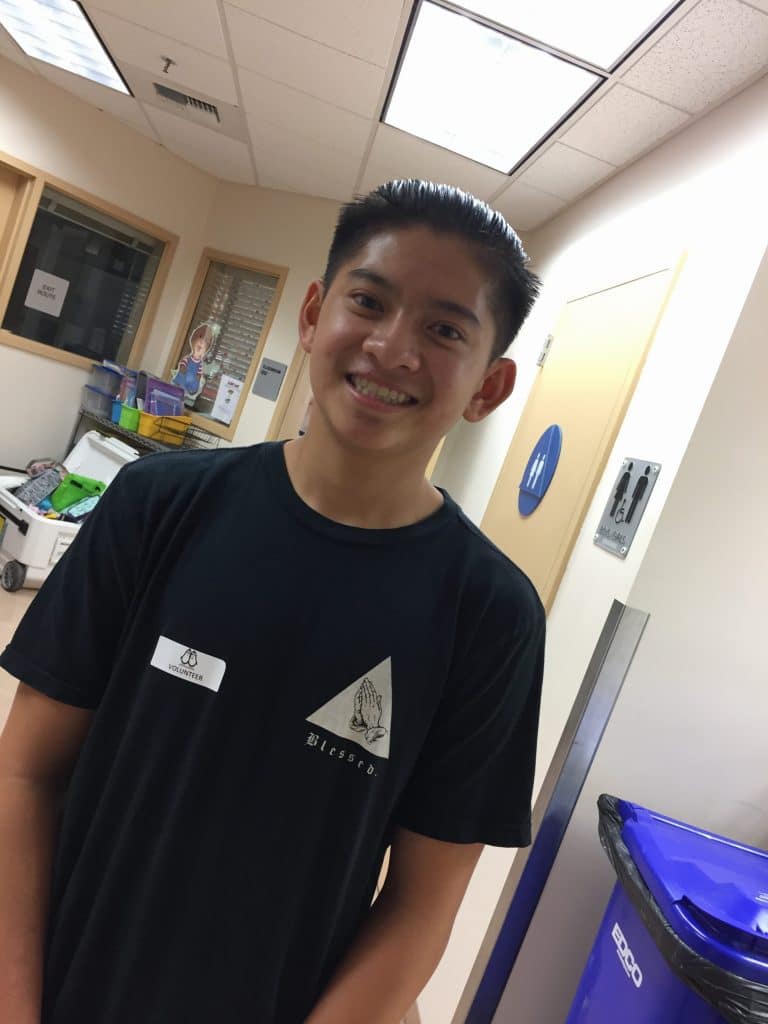 Acceptance!
During one of our Read Alouds this week, we focused on a new concept that came out in the book entitled, The Ugly Pumpkin. In this story, this different-shaped pumpkin tried and tried to belong to a community since he looked so different (he was the shape of an eaten apple core). After much devastation and trial he stumble into a garden where they are very welcoming and helped him to realize he wasn't a pumpkin at all, he was a squash! This brought about many conversations and discussion about acceptance. We spoke about how everyone needs acceptance no matter how old, young, tall, short, busy, fast, or slow they are. We related this new vocabulary word to our  recess time and what a great opportunity we have to accept others and especially those who are lonely on the playground! Spend a moment discussing more about accepting others at home with your little one!
Federal Survey Cards
Each student received a Yellow Federal Survey Card this past week. Please make sure you fill these out and return them on Monday. We received most of them on Friday…Thank you for taking the time to fill these out!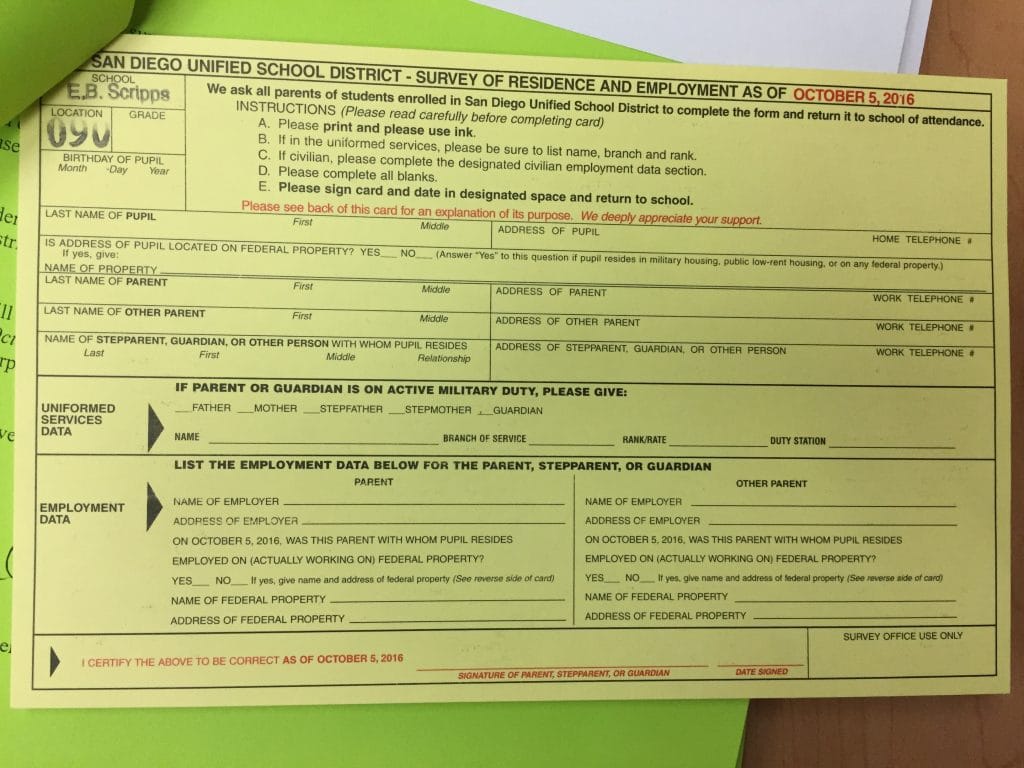 Reading Logs
Thank you for all the reading logs we've already received! Please remember to read most nights with your little ones (either reading to them, or have them read take home books or RAZ kids) and log it on your reading log. You want to be turning in a log approximately every 5-7 days. If you haven't turned in a log yet, spend some time reading this week, log it in and return it soon!
Fine Artists Lesson
This week is our first Fine Artists lesson! We are hoping that a few volunteers can come on out to help assist students during their art experience! If you are able to join us and are cleared, drop in at 11:15 or just before as we will be heading up the Fine Artists classroom around 11:20 just after our recess!
Picture Day
Picture Day went well! The kids put on their best smiles and said cheese as they went through the line one by one. Thank you for the many parent volunteers who stuck around to help the students get prepared for their pictures and more so to help them as they had to wait to take their picture or wait for everyone after them to finish their picture-taking!
Halloween Celebration in 206! (save the date)
On Halloween Day, all cleared parents are welcome to join us as we celebrate this fun day with some silly activities! If you are able, drop in from 11:30 – 12:30 in Room 206 on Halloween Day, just before our school day ends! More details will go home in a flyer soon!
Upcoming Events
All School Assembly – October 18th
CA Great Shake Out (Disaster Drill) – October 20th
Fall Festival – Friday, October 28th
Halloween 206 Celebration – Monday, October 31st, 11:30 – 12:30
Volunteer Picture Day, November 8th from 9 – 10 am
MONDAY – 10/10
Before School Run Club (Mrs. Miller will be there!)
TUESDAY – 10/11
Before School Run Club
Character Education Lesson with Meredith Nady
WEDNESDAY – 10/12
Before School Run Club
Fine Artists Lesson 11:15 – 12:20
THURSDAY – 10/13
Computer Lab
Whole School Dismisses at 12:30 (pick up at Room 206)
Mission to Save Table open at 8:00 am in front of the school
Color Day – 

PURPLE
FRIDAY – 10/14
Music with Mr. Waczek
Before School Run Club