Welcome to Week 33! This post includes:  •Disaster Drill   •Incredible Insects   •20 School Days Left   •Star of the Week    •This Week's Curriculum   •Future Dates   •The Week Ahead
Disaster Drill
This week we had our annual Disaster Drill. Ms. Sloan spoke on the loudspeaker and announced that it was a disaster drill and that we were pretending that there was an earthquake and pretending that the ground was shaking. At that point the students got under their desks and practiced covering their eyes and protecting their heads. At that point we had to wait 2 full minutes under the desk to wait and see if there was anymore pretend shaking (as tremors are a likely event in a real earthquake).
At the end of the 2 minutes we exited the classroom and went up to our usual fire drill spot. We turned in a count of all the students in our room to make sure everyone made it safely to our spot. At this point the students needed to wait while the rescue teams (made up of EBS staff) checked all the rooms to make sure they were safe. Ms. Sloan told them they could talk quietly to their neighbors while waiting. After 15-20 minutes we were told the drill was over and we were able to go back to our room.
The students did the best they ever have on any drill and this was the longest one yet! They walked out safely, stayed quiet and followed directions and walked back safely. I'm so proud of these kids!
Incredible Insects -Tuesday!
Don't forget we have our on-site field trip on Tuesday. I got a little more information regarding how it will be organized. We will actually be on our own and the student will rotate in 5 small groups as they learn about insects. We are so excited! We've been learning about a couple insects as we prepare for the field trip and as we begin reading information.
If you haven't returned your envelope in yet, please do so right away as the money will be turned in early next week!
Updated Category C List
This has been posted on the whiteboard outside. Come by and check to see your clearance status! Thank you for all your efforts to get cleared and volunteer in our class!
Running Club Achievements
This young lady continues to blow us away! She perseveres and runs daily throughout the school year. She has reached 600 laps in this TK year! Her 206 peers are proud and cheer her on!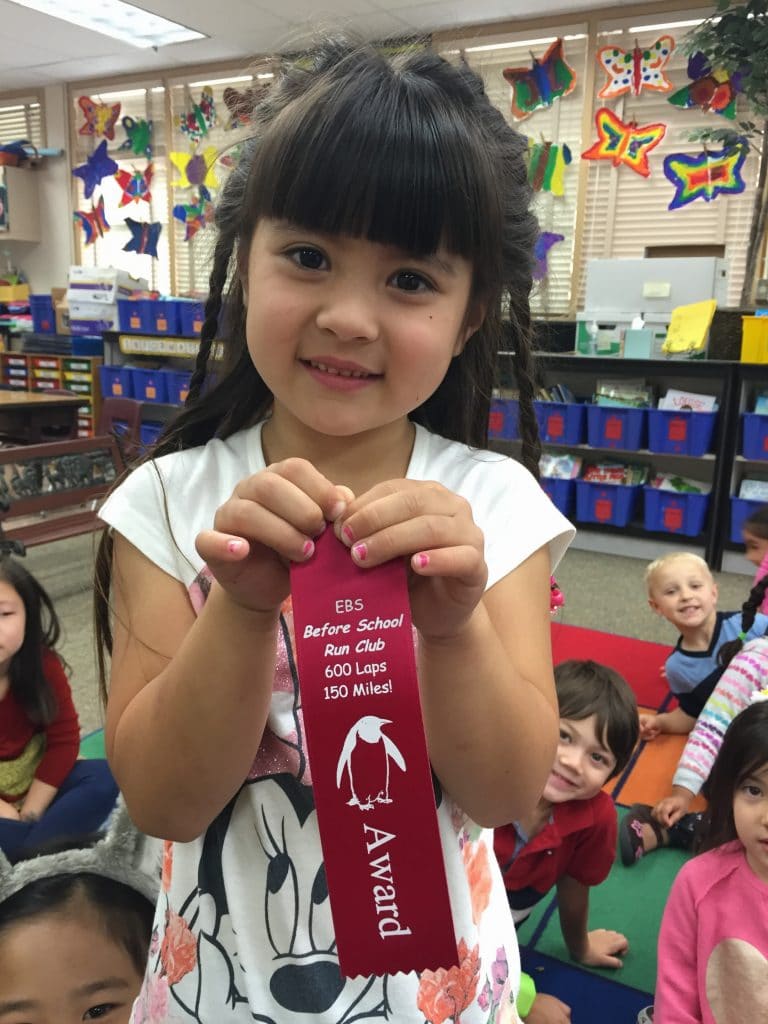 20 School Days Left!
Can you believe we only have 20 days of school left! That is crazy! We can't believe it either! This count doesn't include weekends, but still…this ride is going fast!
BOOK TRADE ON THURSDAY – With that said we only have a few more weeks to continue Book Borrow. If you'd like to trade your books for the long weekend, feel free to send your Book Borrow Envelopes in on Thursday, May 26th to trade before we leave for the long weekend!
Yearbook
Don't forget to purchase your child's yearbook. There will be time at the end of the year for them to sign each other's yearbooks!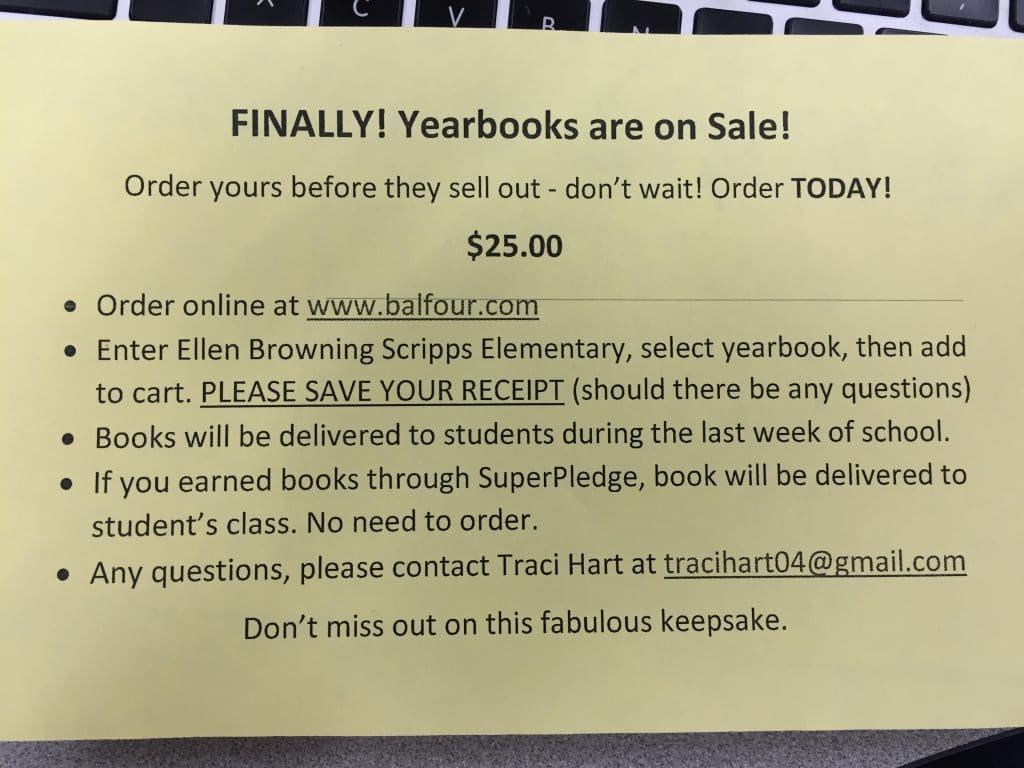 This Week's Star!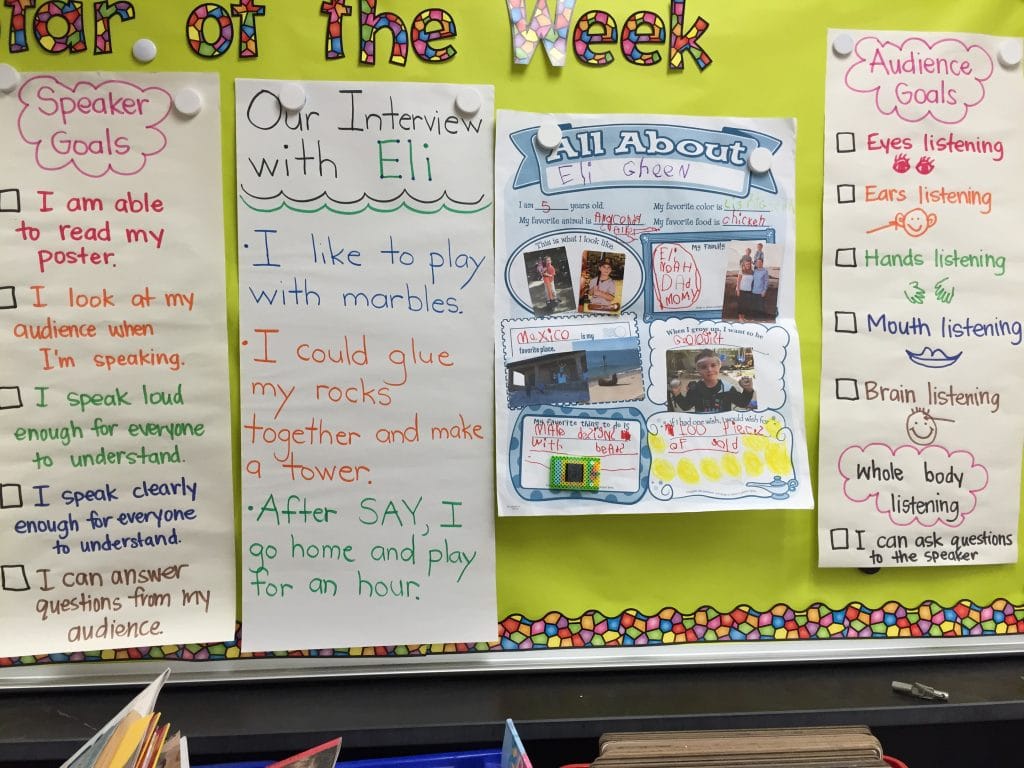 Upcoming Events
Incredible Insects – Tuesday, May 24th, 2016
Memorial Day Weekend – No School Friday 5/27 – Monday 5/30
Field Trip – Children's Discovery Museum (Escondido) – Wednesday, June 1st, 2016
Last Day of School – June 21st
See Calendar Dates Page on our website to see important dates for this year!  https://www.linneamiller.com/calendar-dates/
A Look at our Week Ahead
Monday – 5/23
Volunteers: Shiho Brenner, Phyllis Chan
Tuesday – 5/24
Volunteers: Stacy McMullan, Ann Tran-Lien,
Incredible Insects – Natural History Museum Field Trip (on-site)
Wednesday – 5/25
Volunteers: Jeannie Smith, Megan McGarry, Kelly Murphy
Thursday – 5/26
Volunteers: Laarnie Chou, Monica Rashidian, Jennifer Lim
Technology Academy with Mrs. Martin
Lunch Only day at 11:35 pm (eat a BIG breakfast)
Minimum Day, whole school dismisses at 12:30pm (dismissal in 206)
Character Education – Laarnie Chou
Friday – 5/27
NO SCHOOL – MEMORIAL DAY WEEKEND