Welcome to Week 29! This post includes:  •Character Education – Perseverance  •Volunteer Tea/Superhero Day!  •Go Noodle   •EBS Idol   •Star of the Week    •This Week's Curriculum   •Future Dates   •The Week Ahead
Character Education – Perseverance
Last week Deb Marich came in to discuss Perseverance with the students! This was fantastic as this has been one of our main themes this year along with generosity. She shared a story with them about trying and trying and then used beloved puppets! You can see the excitement and mesmerized looks on their faces! She used the analogy of learning to ride a bike and how it takes trying and trying to be able to ride. Finally the students wrote an example of how they show perseverance. They love this concept and work hard to live it when challenges come up! Continue praising those mistakes and all that effort!
Volunteer Tea/Superhero Day!
Cheers to Volunteers! This was such a great day! The kids loved dressing up in their superhero costumes! I loved the individuality that came out on what a superhero was to each child! We had a policeman and Super Mario with us!
We had a group of volunteers that were able to make it to the tea. They enjoyed refreshments and sat at our classroom decorated table cloth (see below)  as they listened to the EBS Choir sing many songs.
The class helped to make cards for each volunteer! The parents that weren't able to join us at the tea, received their card in their child's folder the next day!
Mrs. Hickson and I are both so grateful for the committment and time you devote to our class! The students know each of you and feel safe to ask for help from each of you. We both know that you all are what make this class so amazing! There are so many things we wouldn't be able to do without you all! Each family in our class supports at home and school and encourages your young student to do their best and keep on trying! Thank you to each family!
Go Noodle (aka Pop See Koo)
You may have heard your child running around your home singing and dancing to the tune…/pop/ /see/ /koe/. This is a new activity for our class. If there is a few spare minutes at the end of the school day, their first request is to do a Go Noodle dance. Since it is so loved I thought I'd share the website with you in case you wanted to Pop See Koo at your own home! Enjoy the multiple options of silly dance and singing! Completely healthy to work on dance, coordination, perseverance, and laughing fun! Give it a try if you dare!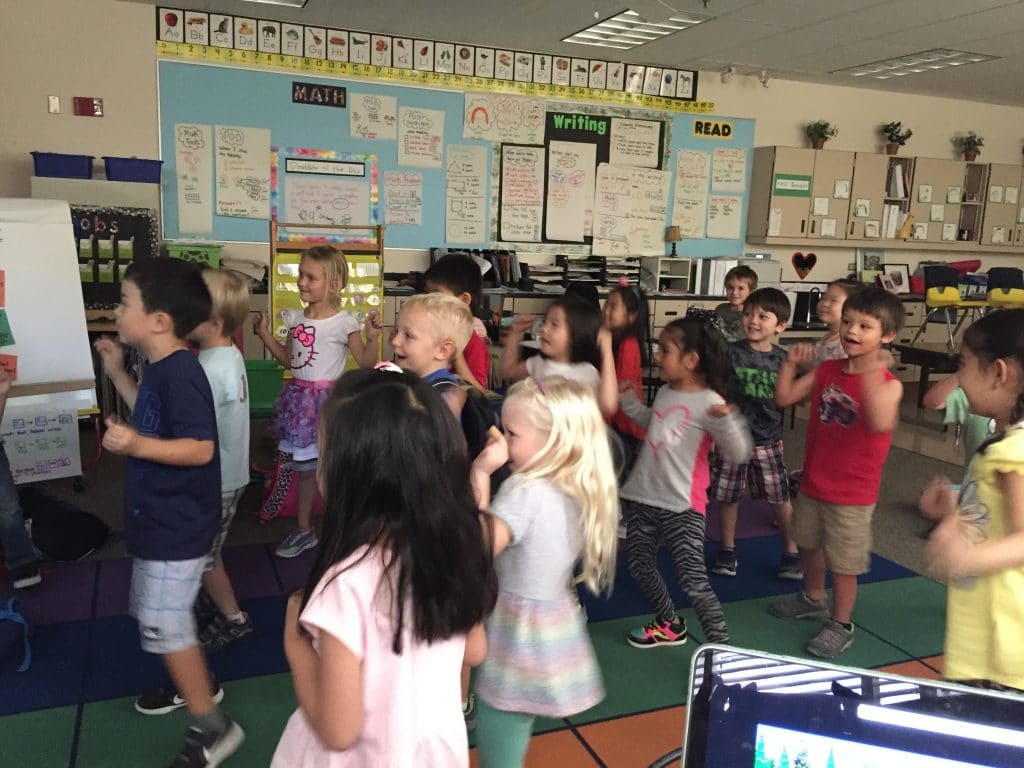 EBS Idol
One more plug on EBS Idol…this Friday will be the school's annual talent show. Students have pre-auditioned and rehearsed to share their best rendition of talent. It can be lengthy, but super captivating and for me a bit emotional! Last year was my first and as I watched students of all ages, overcome fear to bravely perform in front of a huge crowd I was blown away! I hope some of you can join in the fun to cheer on these brave little souls and maybe let your little one imagine trying an act on next year! It all starts with a "what if!" The last act of the night is always a teacher act! This year the teachers are  dancing a Bollywood number! I'm not a great dancer, but its been lots of fun to practice a skill so foreign to me! Hope to see you all there!
Here's a pic from last year!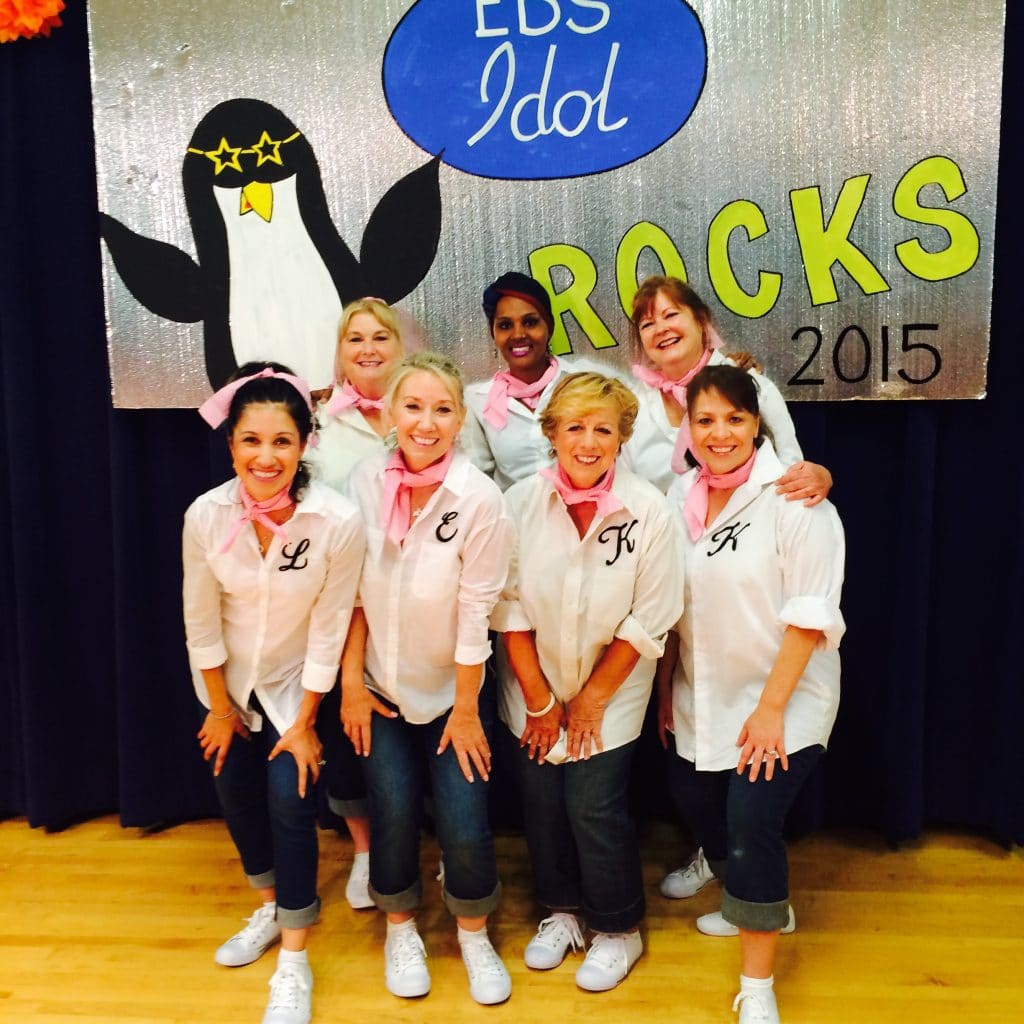 This Week's Stars!
This week we had 2 STARS! Check out what makes them each so unique and special!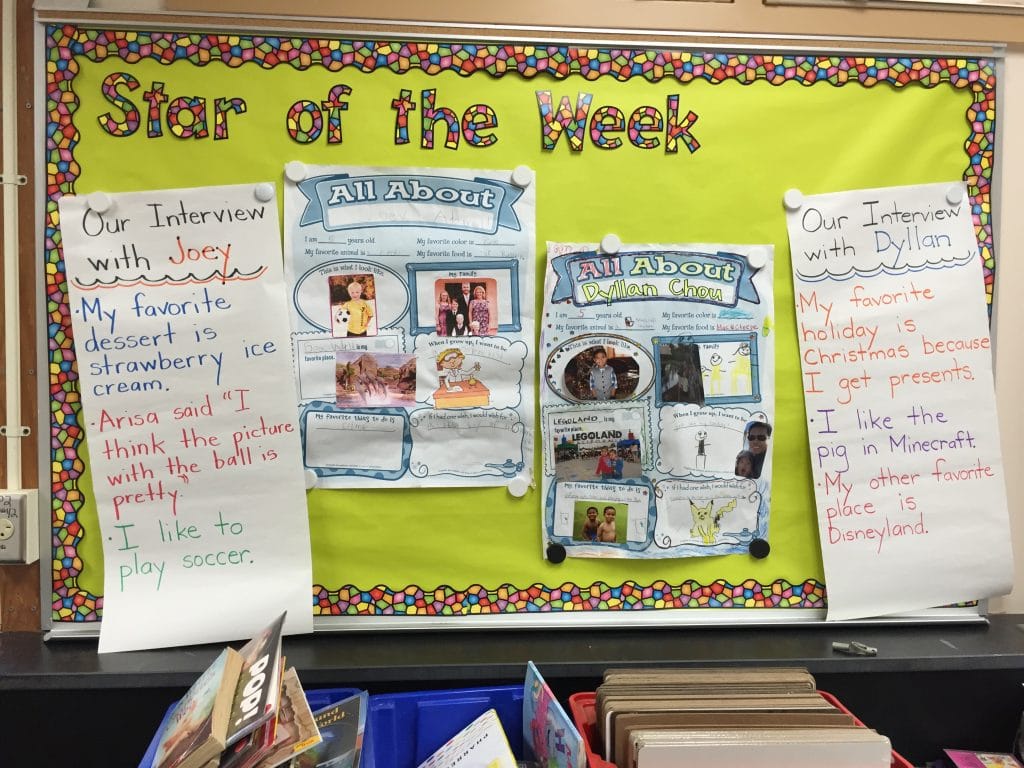 This past week in…
Math – We have been doing some Problem of the Day work to keep up our skills and practice not only on adding and subtracting, but understanding what a question is asking. This week, we used a problem that had 2 questions. This was new for the kids and a lot of fun. It is interesting and very informative to see what the children do especially in the event of a new challenge.
Writing – This week we worked to wrap up our Opinion Unit in writing. The students have been working diligently on not only developing an opinion but using reasons, stories, manners and ideas to convince their readers.
Phonogram /th/ – As many of our students are using some of these familiar diagraphs in their writing, we wanted to take the time to call out what it looks like, how to write it and that some "th" words blow air with your tongue through your teeth and that the other commonly used "th" words vibrate teeth on the tongue with a tickly feeling.
Upcoming Events
EBS Idol – Friday, April 29th ($5 a seat)
Open House – Thursday, May 12th
Memorial Day Weekend – No School: Friday 5/27 – Monday 5/30
See Calendar Dates Page on our website to see important dates for this year!  https://www.linneamiller.com/calendar-dates/
A Look at our Week Ahead
Monday – 4/25
Volunteers: Shiho Brenner
Tuesday – 4/26
Volunteers: Stacy McMullan
Wednesday – 4/27
Volunteers: Jeanne Smith, Megan McGarry
Thursday – 4/28
Technology Academy with Mrs. Martin
Lunch Only day at 11:35 pm (eat a BIG breakfast)
Minimum Day, whole school dismisses at 12:30pm (dismissal in 206)
Volunteers: Kelly Murphy, Nikki Green
Friday – 4/29
EBS Idol – MPR
Music with Mr. Waczek – 8:50 am
Volunteers: Karrie Yi