Welcome to Week 28! This post includes:   •Belmont Village Field Trip Recap   •Run Club Achievements   •Superhero Day – Volunteer Tea   •Spring Picture Day   •Snack/Breakfast   •New Field Trip Requirements  •Star of the Week    •This Week's Curriculum   •Future Dates   •The Week Ahead
Belmont Village Field Trip!!!!
Absolutely one of my best field trips in all my years teaching! We had such a great time! The energy level was high with excitement, nerves and a little bit of fear as we drove over and waited to come into the Belmont Village Center! These students were amazing though! We discussed what some conversation pieces might sound like as we interact with our new friends along with how to explain the gift we brought for them.
As we walked in, we gave out our gifts and explained they could be hung in the windows to show the light through. After some conversation time, the students got into our formation and sang "Rockin' Robin" and "Here Comes the Sun" to the room full of people! They lit of the room and the eyes of these residents who love the brightness of a 5-year old child. All the residents kept thanking the students and saying how wonderful they were! After singing the students walked around to say goodbye and freely gave warm hugs to the guests! (this was a big tear jerker after watching their sweet voices sing Here Comes the Sun).
Finally we stopped at a near by park on the drive home. The students loved the large playdate at the park. We brought our lunches and they played and played. The parents who volunteered generously gave of their time and help! It was a beautiful day that touched many!
Run Club Achievements
Give a cheer for these two students who diligently attended and ran at the before school run club to get these milestone ribbons!
Superhero Day! – Volunteer Tea
To highlight our volunteers and the theme of the Volunteer Tea – Teachers and Students (and parents if you wish) have been invited to dress like a Super Hero on Thursday!
Volunteer Tea – Volunteers have been invited to come for refreshments and a choir performance on Thursday, April 21 from 11:10 to 12:30.  You are welcome to come at any time.  The choir performance will begin at 11:45.   Teachers will be in to greet and thank volunteers during their grade level lunch times: Our class lunch time is from 11:35 – 12:05.
Thank you for all your time and help throughout this year! You all Rock!
Spring Picture Day
Students took Spring Pictures on Wednesday morning. Here's a little capture of the photo set up!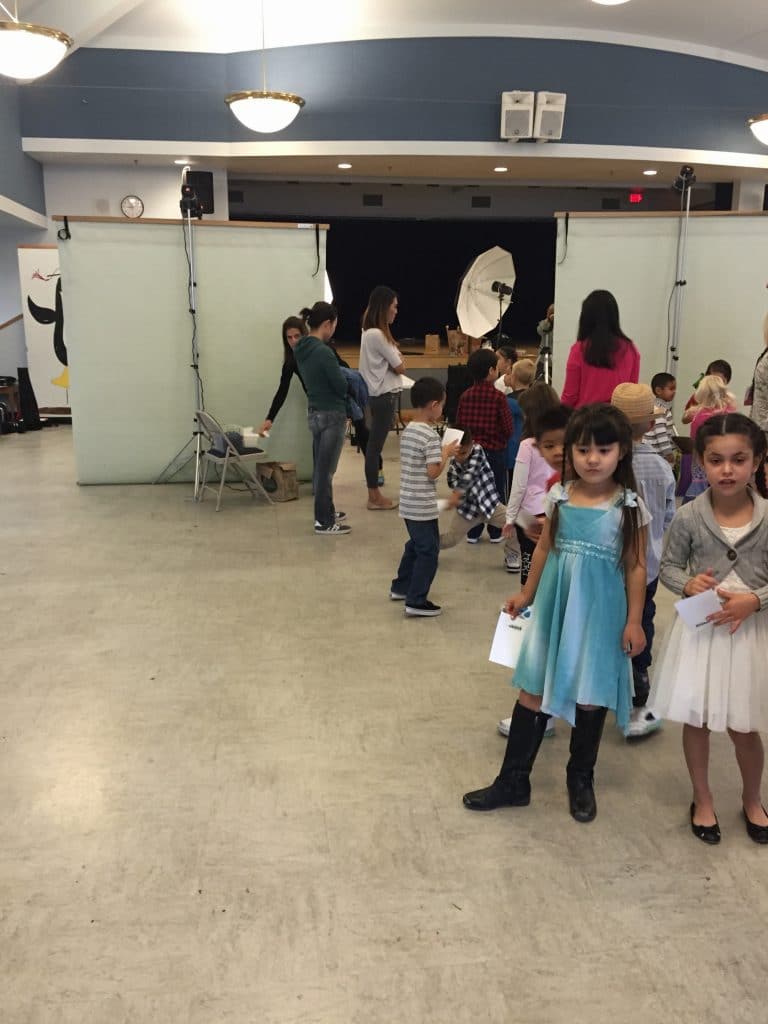 Snack/Breakfast
Some of the students have been complaining of being hungry during the morning and some have complained they are still hungry after snack. Have a conversation with your child and see if you think they need additional snack packed for school. Remind them they have a choice to eat it all if they are hungry or finish it later if they are satisfied. Try to have a big enough breakfast or a protein packed breakfast to last us until mid-morning.
As a reminder, the cafeteria is always an option for students as well. Just practice their account number so they have this as an option. If there isn't money in the account they can still buy snack and it will be billed to the account.
Thank you in advance for helping as our growth and hunger needs are constantly changing!
New Field Trip Requirements!!
See a picture of the form below! I'll send one home in every folder if you think you might be able to drive to our last field trip (at the end of May or early June). This is a new requirement and has about a 2 week turn-around to get processed.
This new Category C Requirement is only available to currently cleared volunteers. If anyone still needs to be cleared, Mrs. Dee will begin to process new applications in the fall.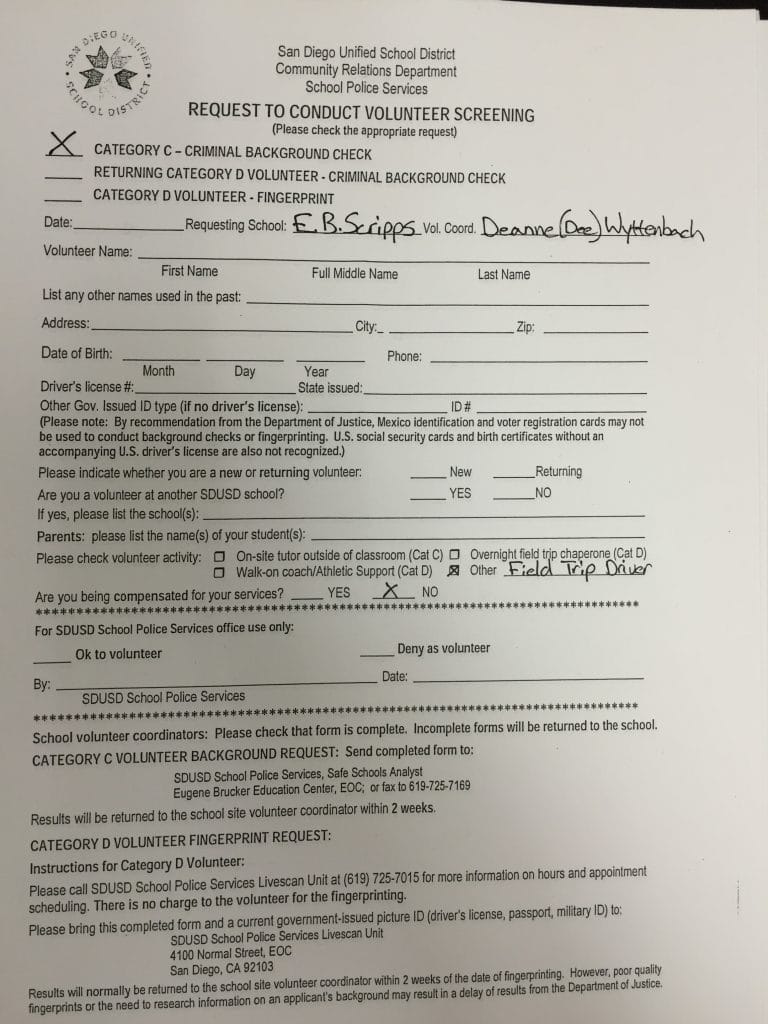 This Week's Star!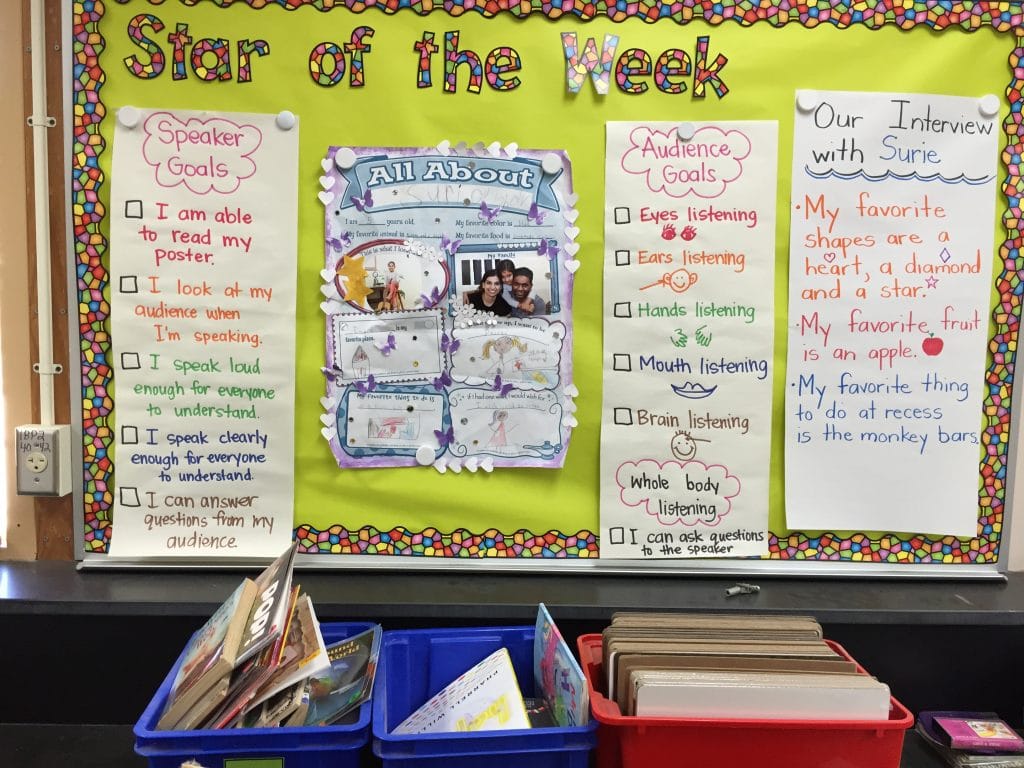 This past week in…
Math – We have continued our work on geometry. We sorted shapes in different ways and (shape, number of sides, number of corners, size…etc). We will continue learning about what is the same and different and start some understanding about quadrilaterals.
Writing – How to convince a reader (how to get them to agree with you)…This is a new chart we have been working on. Students have been writing about problems, this week we added in some ways to get your reader to be convinced of your problem. We will continue this chart and writing practice next week. See the chart below!
Letter Ff! This is our last letter of the week! Over the next few weeks, we will be focusing on different sound chunks (diagraphs, blends, dipthongs) for our week's focus.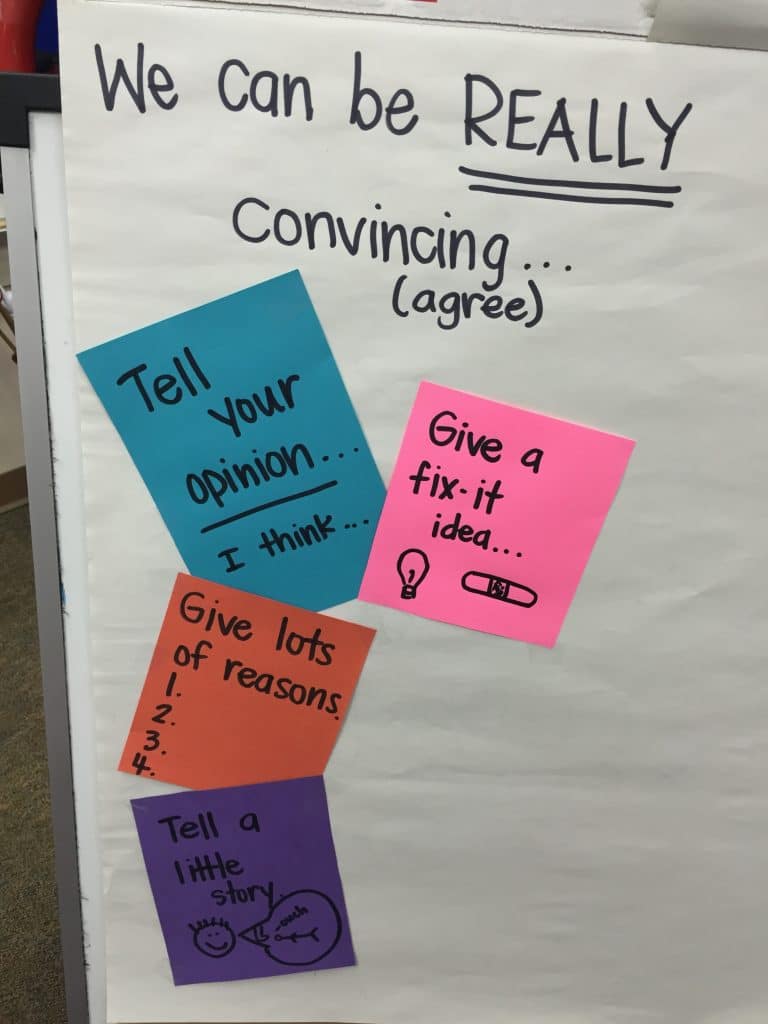 Upcoming Events
See Calendar Dates Page on our website to see important dates for this year!  https://www.linneamiller.com/calendar-dates/
A Look at our Week Ahead
Monday – 4/18
Mrs. Miller and Mrs. Hickson will each teach part of this day!
Volunteers: Shiho Brenner, Phyllis Chan
Tuesday – 4/19
Volunteers: Stacy McMullan
TK/K PLC collaboration day – Mrs. Leatherwood will be present that morning.
Wednesday – 4/20
Volunteers: Jeanne Smith, Megan McGarry, Meeyoung
Thursday – 4/21
Volunteer Tea: 11:10 – 12:30 in the MPR

Superhero Day

– Dress like a superhero to honor our parent volunteers
Lunch Only day at 11:35 pm (eat a BIG breakfast)
Minimum Day, whole school dismisses at 12:30pm (dismissal in 206)
Volunteers: Laarnie Chou, Monica Rashidian
Friday – 4/22
School Wide Assembly – Topic: Growth Mindset
Music with Mr. Waczek – 8:50 am
Volunteers: Karrie Yi,  Ann Tran-Lien