Welcome to Week 20! This post includes:  •Box Tops  •Father Daughter Dance   •Character Education-Honesty  •Parent Grit Classes  •206 Valentines Celebration   •Coding   •Homework Challenge – Self Control    •This Week's Star   •Future Dates   •The Week Ahead
Box Tops
Its Box Top collection time! The collection contest runs from February 8 – 19. Make sure your labels are not expired, and have the full barcode. You can send your box tops in an envelope or baggie with your child's name in your child's folder. This will be the last collection period for this school year. Any that you collect after this contest can be used next year. Thanks for your support! (All Box Tops are due Friday, Feb. 19th)
Father Daughter Dance
Last weekend was the EBS Father Daughter Dance! What a night it looked like! I heard how fun it was and got a couple of pictures! There was dancing, singing, nail painting, pictures and sweets to eat! Those little girls looked beautiful and enjoyed an evening with Daddy!
Character Education  – Honesty
Deb Marich came in this week to teach the trait of Honesty! (Thank you Deb!) She included some great parts and the kids really took to the lesson! See below to check out how it went!
They discussed what honesty is and shared three main points – "Tell the Truth," "Follow the Rules," and "Do the Right Thing, (even if no one is looking)."
Then they read the story "Be Honest and Tell the Truth."
Next Deb created a little puppet play with Honesty Scenarios using puppets
Finally she asked them to decided "Honest" or "Dishonest" with different situations.
We will be working on understanding honesty more throughout the month of February.
Chinese New Year
This past Monday we were lucky enough to have three 206 moms come to our classroom to help us learn about Chinese New Year.  They discussed pictures with the kids showing clothing, traditions, food and more.  Then the kids made their own Chinese dragons and participated in a classroom parade with their dragons and they all went home with a good-luck, red envelope with a chocolate coin inside!  What a wonderful experience for everyone!  Thanks so much Ann Tran-Lien, Phyllis Chan and Laarnie Chou!
Parent Grit Classes!
This is the last class from the Mindset/Grit classes that Ms. Sloan set up. She has a guest speaker that has been presenting! I hear they've been wonderful!  If you didn't sign up, Mrs. Sloan says you can still join in. There are 2 classes left! Check out the last class below!
ABC's of Resilience – Feb. 16
Valentine's Celebration!
This past week we had our 206 Valentine Celebration! The kids had a great time! The kids started off making a dog puppet out of hearts! So cute! Then the kids split into 3 groups as the rotated around the room. The first group played a "Pin the heart" game. The second group ate some yummy valentine treats, while also delivering valentines. The third group, colored valentine activity pages! It was a great day! Thank you to all the parent volunteers who came to help our 206 students!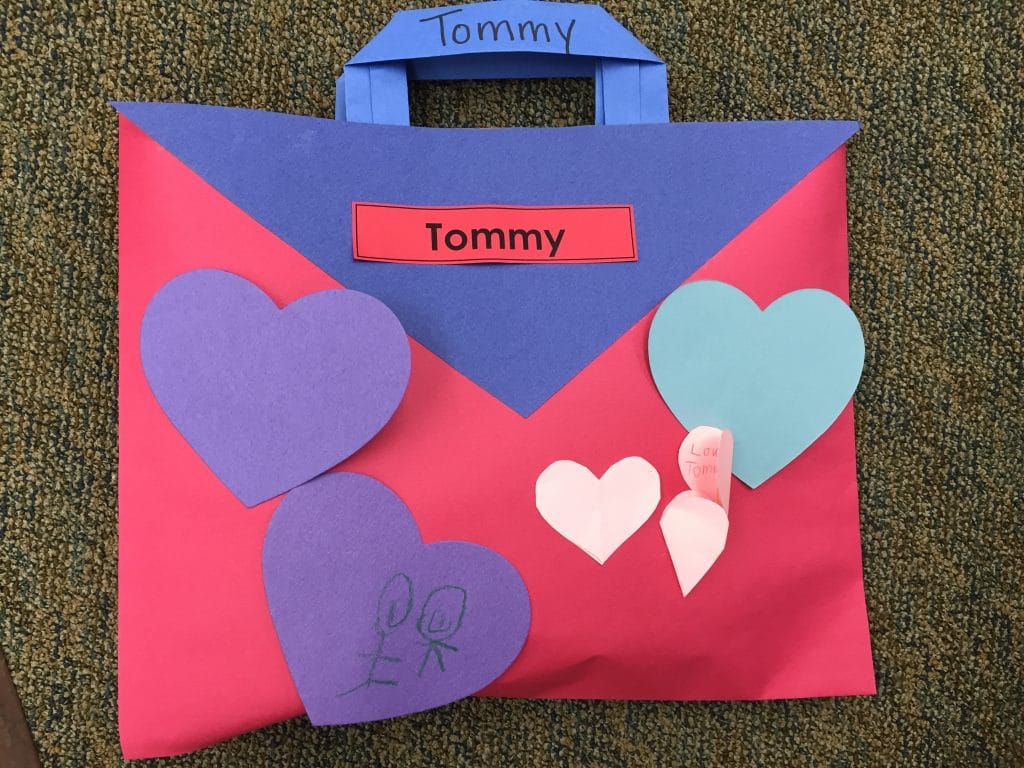 Coding
I believe the letters were separated from the log-in password slip. I will be resending these slips and the letter home for students to practice coding! I started my own account this week and had a lot of fun! Be looking for these as they go home!
New Homework Challenge
This week the homework challenge is to practice Self-Control. There are different examples to choose to practice and understand what self-control is!
This Week's Star!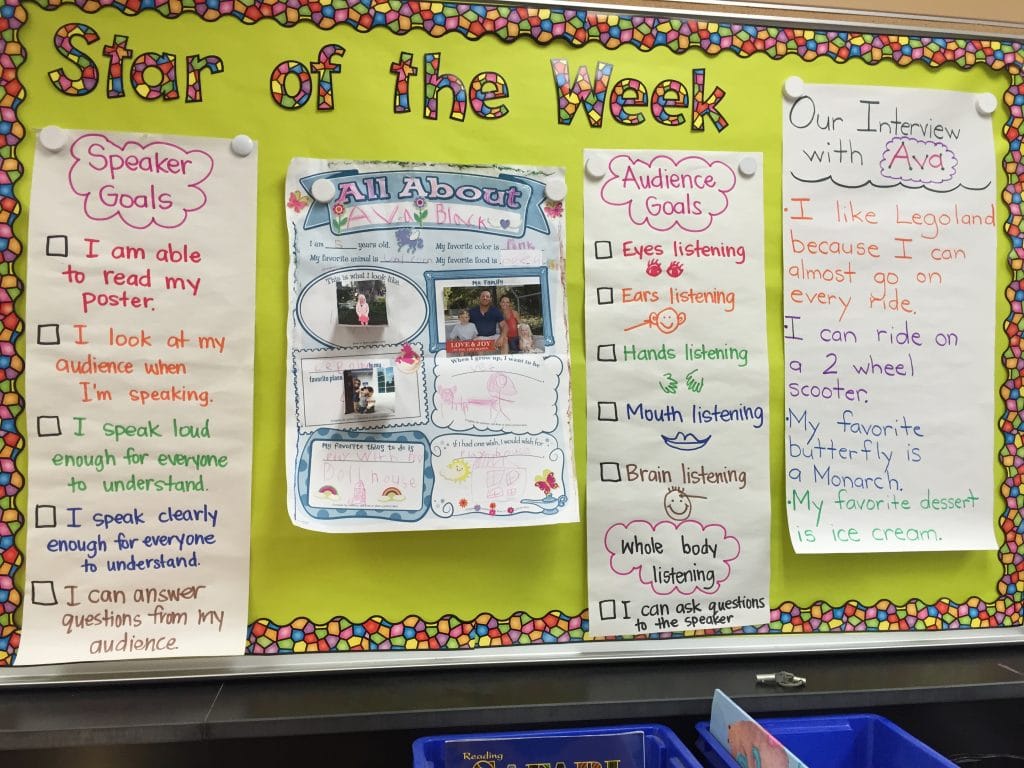 Upcoming Events
Celebration of the Arts – February 18th (at Barnes an Noble…a flyer will go home Tuesday).
100th Day of School – Friday, February 19th
Parent Teacher Conferences – The next Parent Teacher Conference period is approaching in March. I will only be requesting a parent conference with families where there is any concerns regarding academic, social  or attendance concerns. March 16 – 18.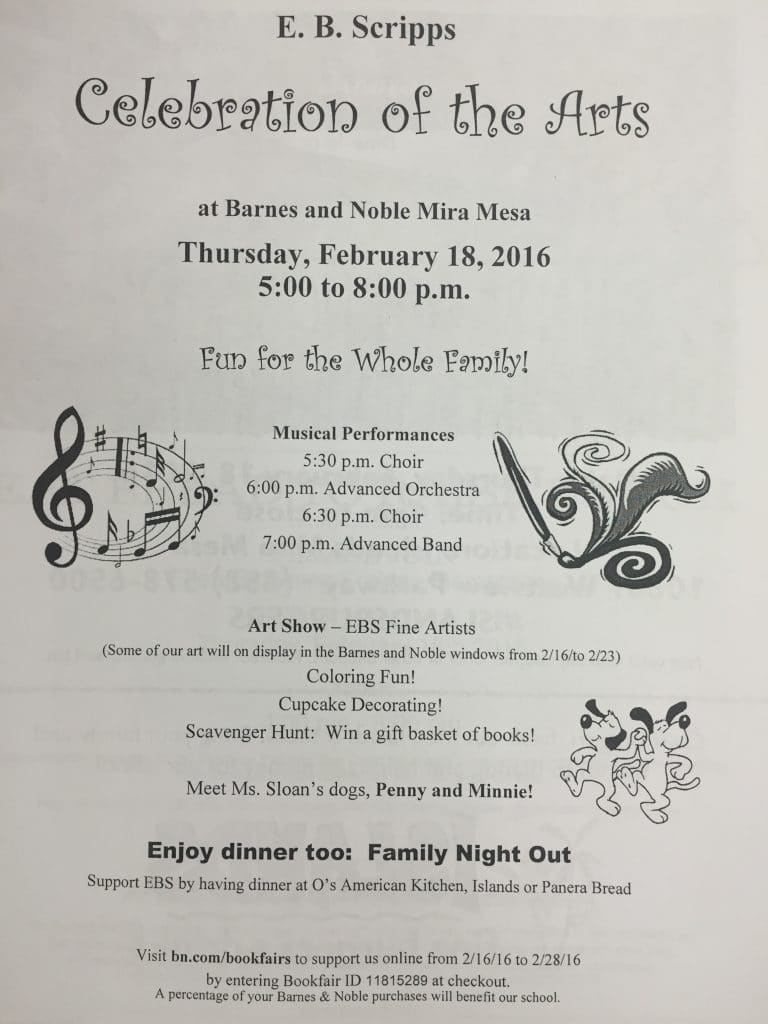 See Calendar Dates Page on our website to see important dates for this year!  https://www.linneamiller.com/calendar-dates/
A Look at our Week Ahead
Monday – 2/15
NO SCHOOL – President's Holiday
Tuesday – 2/16
Volunteers: Stacy McMullan
TK/K PLC collaboration day – Mrs. Leatherwood will be present that morning.
Wednesday – 217
Volunteers: Jeanne Smith, Megan McGarry
Thursday – 2/18
Music with Mr. Waczek

Celebration of the Arts

– Barnes and Noble Mira Mesa (see flyer)
Technology Academy with Mrs. Martin
Lunch Only day at 11:35 pm (eat a BIG breakfast)
Minimum Day, whole school dismisses at 12:30pm (dismissal in 206)
Volunteers: Kelly Murphy, Ann-Tran
Friday – 2/19
100th Day of School

– All cleared parents are invited to come and help students with the activities. 9:30 -10:30 am
Mrs. Hickson will be teaching 206
Volunteers: Karrie Yi, Leng-Tang Ritchie