Welcome to Week 22! This post includes:  •We Have Heart – Generosity Bags    •Fine Artists – Alex Katz   •March Book Order    •Wheel of Choice    •EBS Jog-A-Thon    •Dr. Seuss Week  • Parent Teacher Conferences    •Star of the Week    •This Week's Curriculum    •Future Dates   •The Week Ahead
We Have Heart – Generosity Bags
I've been super excited about this "We Have Heart" project! This month we are collecting Generosity Bags to pass out the Homeless. A Generosity Bag is a gallon ziploc bag (I will supply and send home with each family)  that contains any items that you think may be helpful for those living without a home. I recommend looking first in your home for travel size items, if no luck there, hit your local Dollar Store, Walmart or Target and go down the Travel Aisle for many of these items. Some examples include:
Bathroom: toothbrush, toothpaste, 

comb, brushes,

Toiletries: soap, shampoo, deodorant, mouthwash,
Food: mints, granola bars, crackers, raisins,
Housewares: bandaids, kleenex, gloves, socks, plastic spoon/fork, etc.
OPTIONAL PERSONAL TOUCH: A great personal touch is adding a picture and/or homemade note from your child! This will also bring up some great conversations in your house about those who go without in a different way.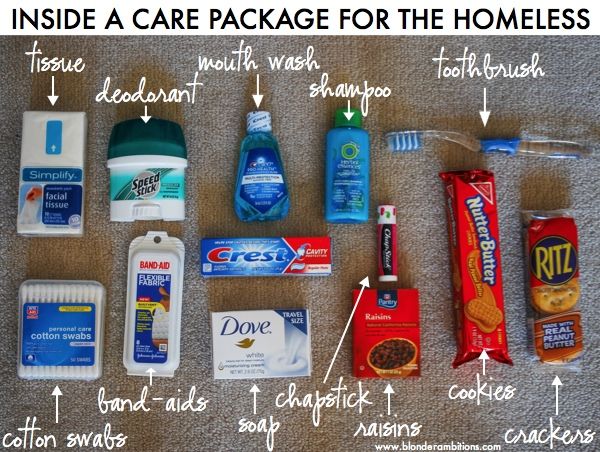 We hope you join us in this giving as it is of course an optional giving. I will personally deliver these bags with my family! We are hoping to collect at least 20 bags for 20 individuals. Feel free to invite a neighbor or friend to also join in this generosity project.
Fine Artists
The Fine Artist lesson for this month was entitled "Dog Smile" and was inspired by artist Alex Katz and one of his famous artwork that portrayed his family dog, Sunny. The students created their own portrait of a dog by using different media – cutting out construction paper for the nose, eyebrows and tongue, using chalk to draw the head and ears, and sponge paint (using the "dip and dab" technique)  to create the fur.  A q-tip with black paint was then used to paint on the eyes, mouth, and collar.  We also read the book, My Father the Dog by Elizabeth Bluemle. A special thanks to Ann Tran Lien and Stacy McMullan for teaching our class this lesson! 
March Book Order
Just a friendly reminder that the March Book Order is due this Wednesday! The 206 class order code is: G6LT6  
Go to: http://clubs2.scholastic.com to input your order.
Wheel of Choice
This week the class spent time going over The Wheel of Choice. This is school-wide initiative to give students different ways to solve problems (especially on the playground where most of these issues occur). We discussed how to try each of these options and orally practiced how to say some of these choices. We also spoke about appropriate play on the playground and how to go to an adult if the choices on the wheel aren't working. This was a great reminder for students to review and use as they play and practice social skills.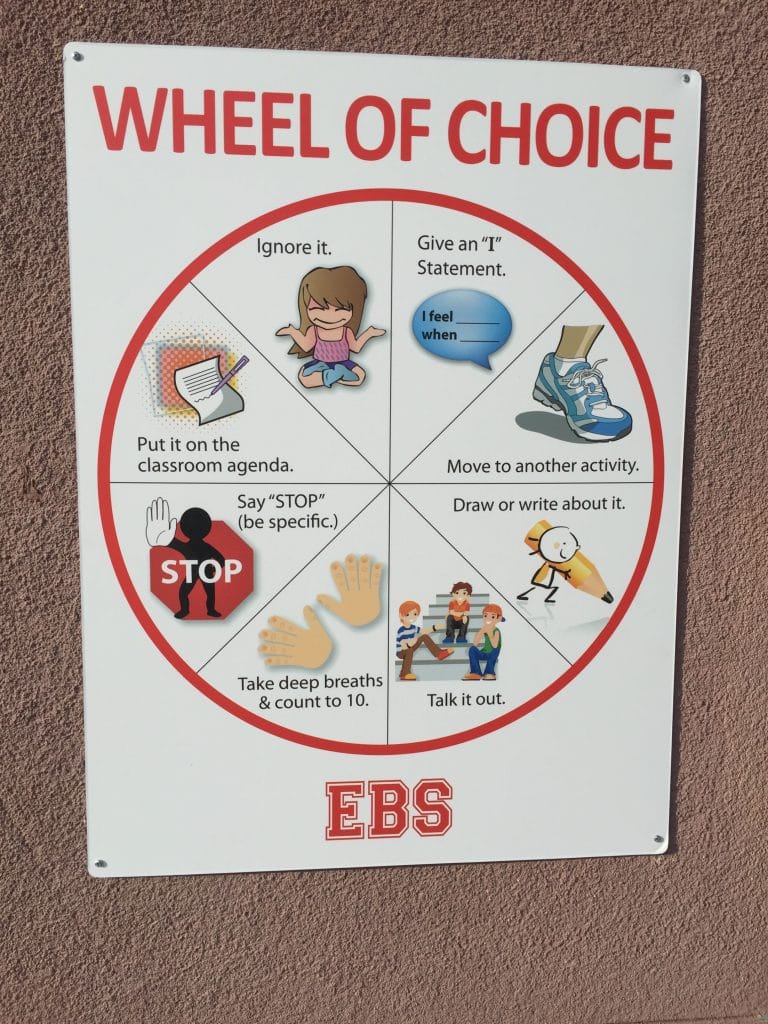 Dr. Seuss Week
This week the Kindergartners and TK students are showing spirit to pay tribute to a wonderful Children's author. Join in the fun as you remember this awesome man!
Remember on Wednesday to join us and that student need to wear shoes and socks for Pajama Day!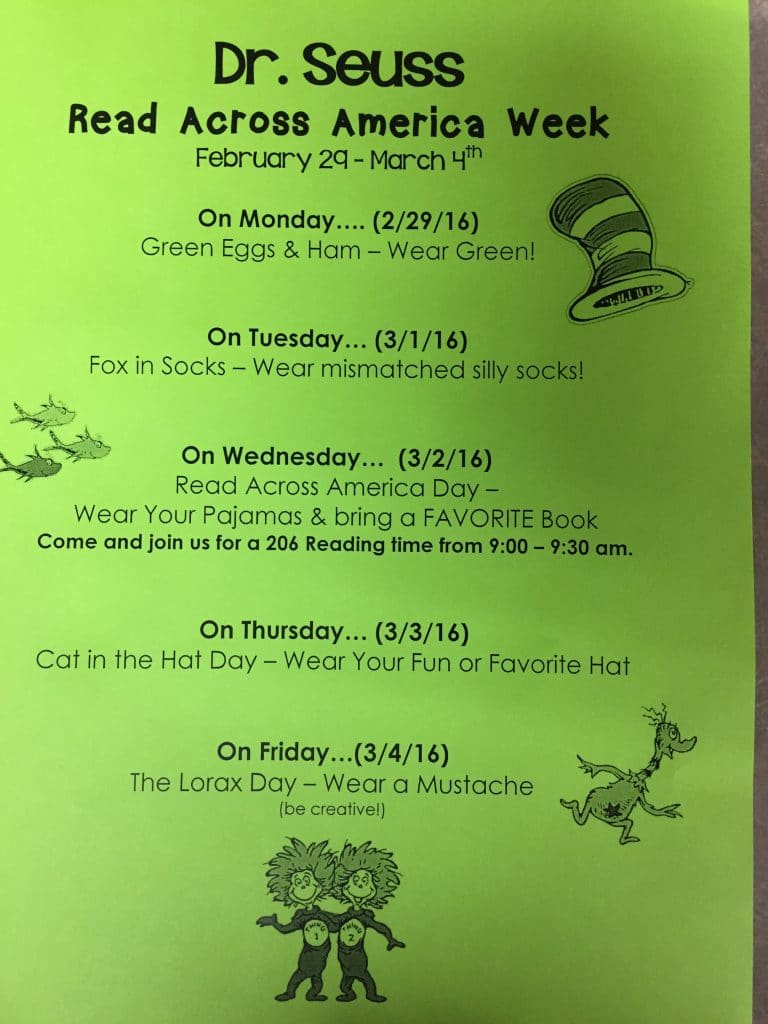 Parent Teacher Conferences – Spring
Next month is spring Parent Teacher Conferences. Conference Days are March 16, 17 and 18. Those are half days for the entire school. You will be notified by Mrs. Hickson and myself if a Parent Conference is requested/necessary for your child. If a conference is not necessary, your child's report card will be sent home on Conference Week.
EBS Jog-A-Thon
The annual EBS Jog-A-Thon is here! Donation/Pledge Envelopes went home with week with a packet of information attached. Please carefully read through the information and join us for a great day of fun!
Volunteer NEED!
We are still in great need of a representative for the EBS Jog-A-Thon to help organize our 206 class so we are not out of the loop! If you are willing to help out in this communication role for the March 18th event… please let us know!
This Week's Star!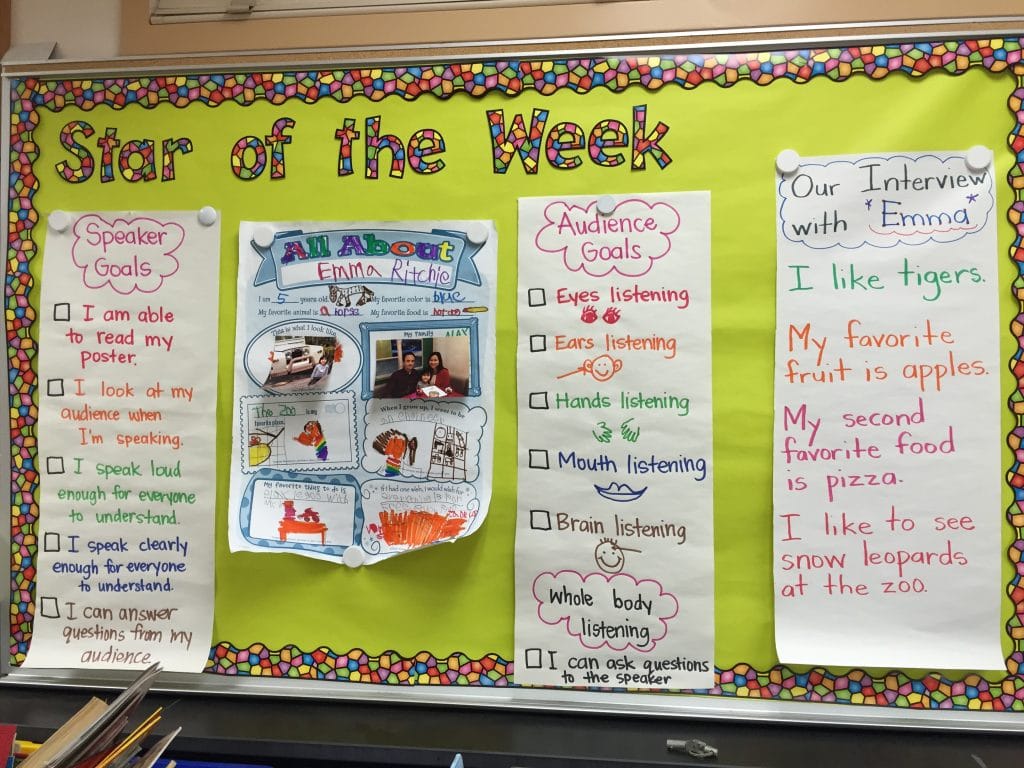 This past week in…
Math – We continued in our practice of the concept of "Taking Away" (subtraction). We are using the sentence frame: ____ take away ____ is ____. Again we are not introducing the symbols as to build strength and understanding in concept rather than the rote memorization of an algorithm.
Writing – This week we have gone back to writing narrative stories….A sequence of events over time.
Letter Yy – This letter sound has thrown a handful of students for a loop as they mix it up with the /w/. Practice this sound repeatedly and remember that the /y/ sound is made back in their throat rather than the /w/ sound that is made with their lips.
Upcoming Events
Dr. Seuss Week of Spirit (2/29/16 – 3/4/16)
Parent Teacher Conferences (Wed 3/16, Thurs. 3/17, and Fri. 3/18)
Jog-A-Thon – March 18th
See Calendar Dates Page on our website to see important dates for this year!  https://www.linneamiller.com/calendar-dates/
A Look at our Week Ahead
Monday – 2/29
Volunteers: Shiho Brenner
Wear GREEN – Green Eggs and Ham
Tuesday – 3/1
Volunteers: Stacy McMullan
TK/K PLC collaboration day – Mrs. Leatherwood will be present that morning.
Wear Mis-matched socks – Fox in Socks
Wednesday – 3/2
Volunteers: Jeanne Smith, Megan McGarry, Nikki Green
Join us for Read Across America Day….Wear your PJ's and come in from 9:00 – 9:30
Thursday – 3/3
Technology Academy with Mrs. Martin
Lunch Only day at 11:35 pm (eat a BIG breakfast)
Minimum Day, whole school dismisses at 12:30pm (dismissal in 206)
Volunteers: Kelly Murphy
Wear your favorite hat – Cat in the Hat
Friday – 3/4
Father Daughter Dance
Music with Mr. Waczek – 8:50 am
Volunteers: Karrie Yi,  Leng Tang-Ritchie
Wear a Moustache of any type – for The Lorax