Welcome to Week 5!   This post includes: • Room Parent Info   • Picture Day  • Character Education   • 206 Book Borrow   • Homework   • Parent Volunteer Clear  • EBS SuperPledge  • Run Club  •Box Tops Contest   • Snack Tubs   • Color Week BLUE   • This Week's Curriculum   • Future Dates   • The Week Ahead
Our weekly blog post is to inform you, update you and share the school world of your Transitional Kindergartner! Feel free to give feedback or ask questions.
A Note from the Room Parents…
From our wonderful Room Mom….. (applause)….
"If you have not done so already, please take a moment to read the email sent on 10/3 /15 regarding the non-curriculum events for this school year.  
Our 2015 – 2016 Room Moms are: Austin's Mom – Elizabeth, Dyllan's Mom – Laarnie, and Torrey's Mom – Jeannie.  We have teamed up to help make the first year of elementary school that much more memorable for your little one. Our mission is to plan the non-curriculum class events around holidays and/or certain school events/milestones, collect funds in support of the 25 children in the class and to manage the budget for Room 206. If you have further questions, please reply back to the email sent out. Thank you so much! 
Picture Day!
Those little kiddos are so cute and their smiles for Picture Day were equally as sweet! We were able to go over to the "photo" station first thing in the morning! We waited in line as the photographers, posed each student and got them to smile! As the kids finished they waited on the sidelines with their friends until everyone was finished. Thanks to Megan Black for helping to put the finishing touches on each and every one!
Character Education
This week we had our first Character Education Lesson this week! Our own parent, Laarnie Chou, did an amazing job in coming in to teach the students about September's concept: Responsibility! She brought in a Blue Bird Puppet to not only engage the students, but to tie into Blue Week! The students loved the Blue bird and listened to a story all about Responsibility. After they played a Simon Says type game with Blue Bird and finally they each got to feed Blue Bird a Blue cracker. We continue to review the meaning and the trait. You can also have conversations at home and start to use the vocabulary regularly with you child to strengthen their understanding of Responsibility within many contexts of their life!
206 Book Borrow
Book Borrow Envelopes went home this week for a trial run. Since there were only 2 days left, students only took home 2 books for practice. These books should go home every Monday and come back to school every Friday. Thank you for your patience for any glitches we may have this week in book choice or even in taking the folders home as one or two were left in class. These are to be returned in a tub right next to folders.
Book Choice… After assessing all the kids in their reading level, we can see their reading levels in which your child is able to read independently and instructionally. Independent (speaks for itself) as your child should be able to read these books all by themselves for the most part. Instructional levels are levels that are often just above their independent level and is the level at which they are receiving instruction. When sending home books, it would be ideal to get books that are mostly independent, but still have a couple words/parts that the kids have to work on each night.  (See the notes regarding reading being similar to riding a bike on the green information sheet that went home in folders).
One goal is book choice is to make sure it isn't too hard as we don't want the kids to be frustrated when reading.
If the book is a little more challenging that usual, give a little extra support by reading it to your child a couple times first.
If the book is too easy, have your child read it by themselves and return the next day for switch.
If the book is extremely difficult, it likely wasn't chosen well. Read the book to them and then return the book the next day for a trade.
When students return the books, we will ask for their feedback when choosing for the following week ("How were these books?" or "How did these books work out?"). In the early levels (A and B) students often pick up the pattern and are able to read these on their own in no time)
One final word on reading at home….MOST important above all is not about getting the words all right, but making sure that your child understands the book and what it is about. Fluent readers always read in service of meaning (emails, letters, documents, notices, novels, etc…). We want to make sure that our kids understand that is the purpose of reading. When learning to read, all the skills we learn are so that we can understand what the text is trying to say. Please make sure this foundation is the what starts your reading and a major guide in troubleshooting when your child hits a word they don't know. This will not only send the message that reading is about understanding, but will also help them in making meaning errors/attempts (attempting to read "mug" but reading "cup" instead won't change the understanding of the text) that won't disrupt the meaning of the text when they read. (more details on guiding your child are on the back of the envelope).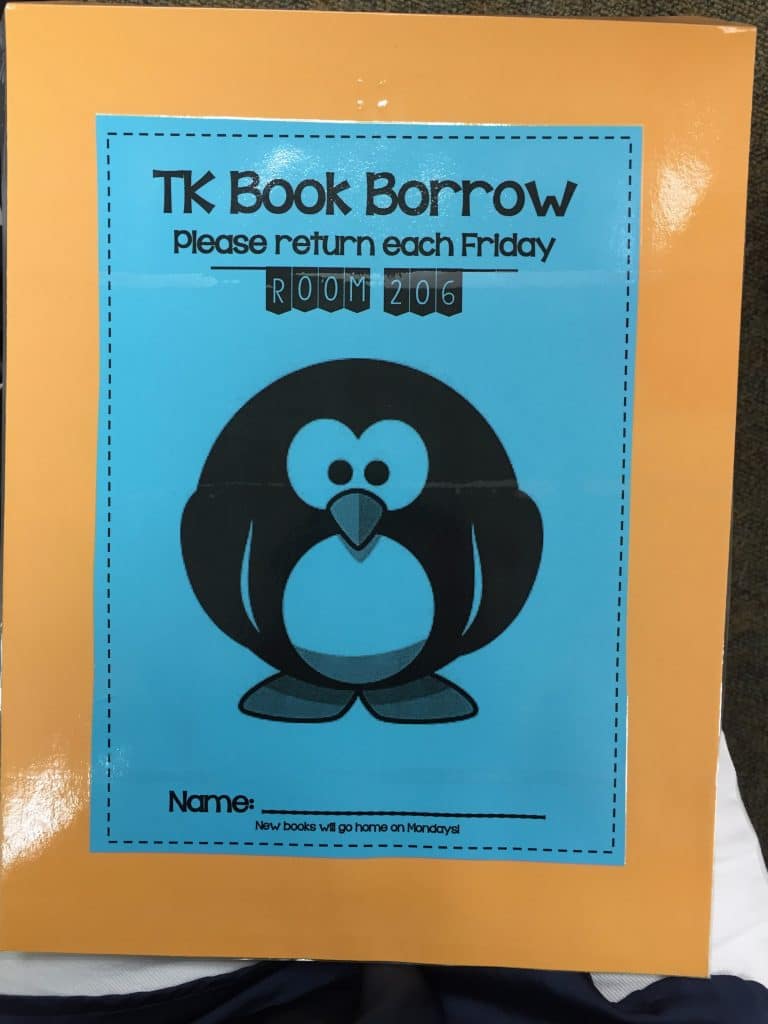 Homework
Now that Book Borrow will be going home you can Log both types of reading listed below. Both types are very important and are enjoyed by your young reader!
Reading To Your Child: This is an opportunity to read books above their level and have rich discussions about stories or informational texts with your child. This is often a picture book or young reader chapter book, or a non-fiction text that peaks their interests. Stop and talk about the characters or what is happening or questions they might have to check for understanding.
Having your Child Read to You: As your child reads their Book Borrow Books to you, they can read 1 of the texts 1-3 times in a night. Have them log this down in Reading Log.
Parent Volunteer – CLEAR
Volunteer CLEARANCE – – In order to volunteer in the class, you must be on Nurse Dee's "CLEARED LIST." Even if you were cleared last year, you will NOT be on this year's cleared list until you fill out a volunteer application for 2015-16. You will not need a new TB test unless its been 4 years as it takes that long to expire. Check to see if your name is on the updated "Cleared List" posted on our classroom whiteboard by the backpack hooks.
EBS Superpledge for AFP
So many envelopes came back this week! We are on our way to a popsicle party! If you haven't turned your envelope in yet, there is still plenty of time as the drive doesn't end until October 30th. A little FYI…if you TK student is asking you to return the envelope (shown below) right away, it is because they want to get their penguin bracelet (also shown below). These have become quite popular with the students! Thank you in advance for any donations, as we are all part of the AFP and help to create this wonderful place!


EBS – Run Club!!!
If you haven't tried it out yet, come on Monday. I'm going to try and get out there on Monday to run with my daughter and would love to see you all out there! Details are listed below!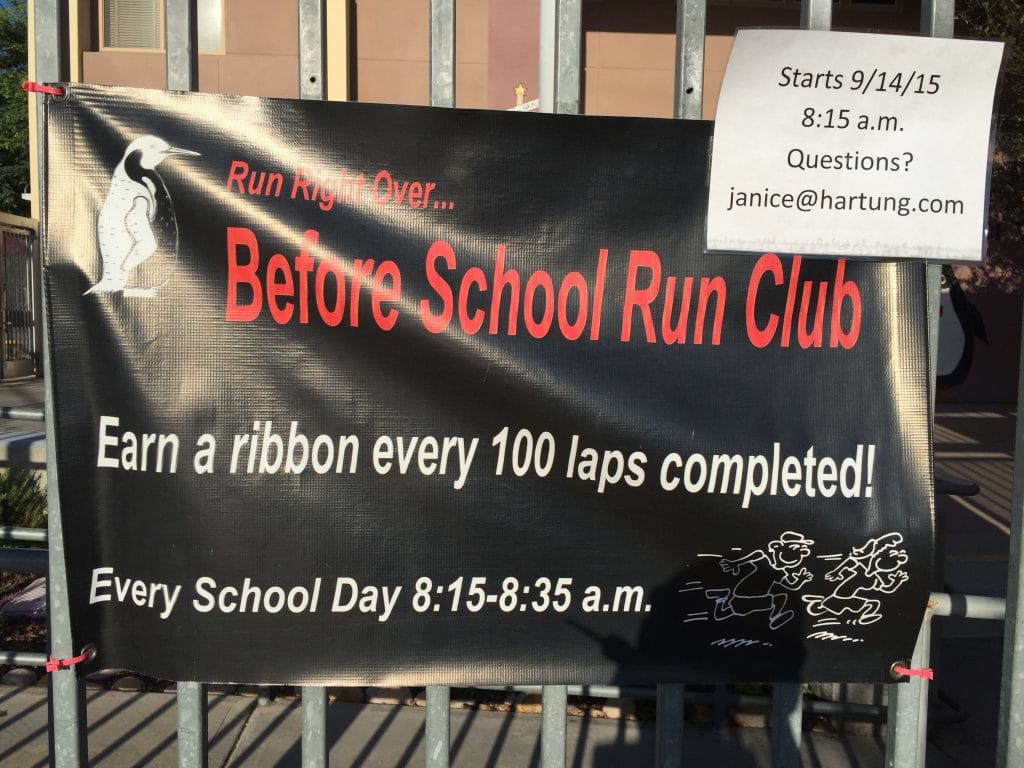 Box Top Contest
One of our awesome volunteers, Shiho Brenner, sent out an email this week regarding the school-wide Box Tops Contest. The contest runs from October 5th – October 16th. This a great way that helps raise extra funds for EBS. If you buy products with the "Box Tops" label on it, please cut them out and save them. There are prizes for indivdual students and for classes. For more information see the link here that Shiho sent out. http://www.boxtops4education.com/
Snack Tubs
I relabeled our food tubs so they are both now "Snack Tubs." Feel free to have your child put their snack bags in either tub. Thank You!
Color Week –
BLUE
We read our poem about Blue, and even met our friend Blue Bird puppet during Character Ed. this week. On Thursday, we all enjoyed a tasty Blue snack! See our Blue Picture below! Next week is YELLOW…hunt for your yellow outfit this weekend!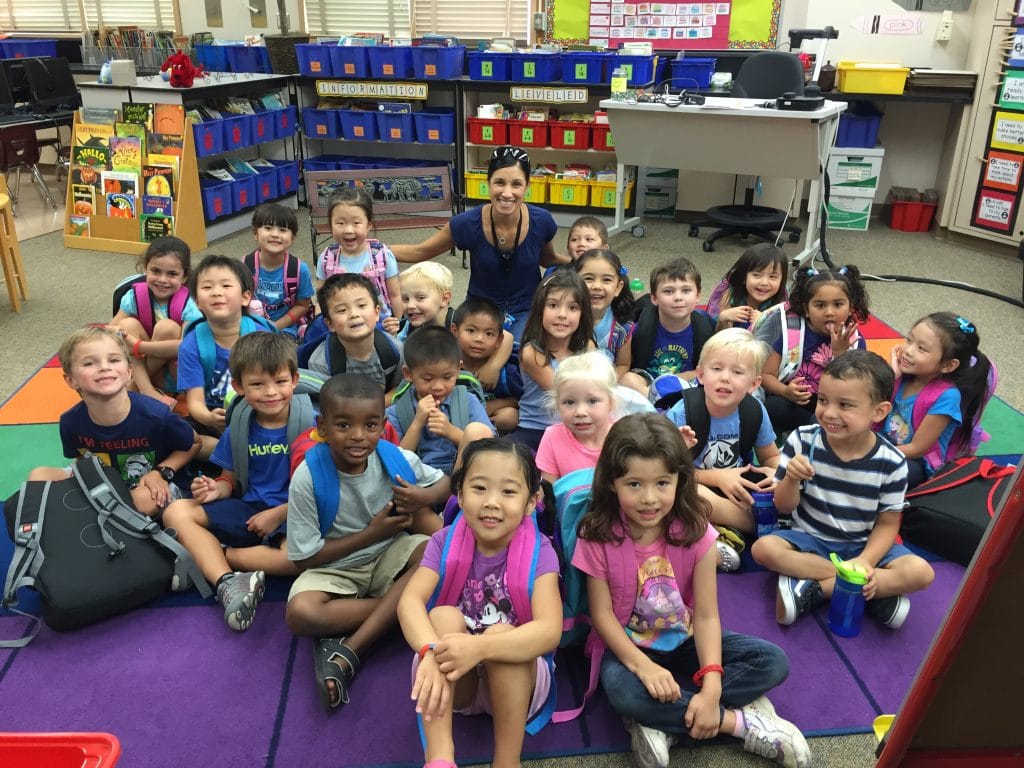 This past week in…
Math – As we finished up the sorting concept in math, we were able to assess all the students on sorting/classifying this week. Next week we will start our new math concept in Numbers.
Letter Mm: This week we focused on the letter and sound of Mm. We read, practiced and colored our Mm book. We practiced the sound of Mm. We collected words that start with Mm. We also practiced writing the correct strokes and formation of Mm. What Mm words do you see around your home, can you practice writing Mm in the air, on paper, in the sand…remember to start those letters up tall!

Reading

– We have continued to read some of the old books we started in the first week of school for Shared Reading, but we also added some new poems and songs from our Song and Poetry Book. As we read through our familiar books we are practicing fluency in our reading so our mouths know what it feels like to read at a fluent pace. In reading new songs and poems we practiced using our pointer finger to point to the words we are reading and of course we spoke about what the book was about.
Future Dates
Our annual school Fall Festival is coming soon! Don't forget to mark you calendars now so you can all attend! Its a great evening of fun! Friday, October 23rd @ 5:30!
A Look at our Week Ahead
Monday – 10/5
Start of YELLOW week!
Fine Artists Training
Tuesday – 10/6
TK/K PLC Day – Mrs. Miller will be out for part of the morning for Professional Learning with the Kindergarten Team
Monthly AFP Meeting at 6:30 pm
Wednesday – 10/7
Computer Lab with Mrs. Martin
Volunteer: Jeannie Smith
Thursday – 10/8
Wear YELLOW Day and have YELLOW Snack!
Mission Federal is in front of EBS before school if you are interested in opening a special savings account for your child.
Lunch Only day at 11:35 pm (eat a BIG breakfast)
Minimum Day, whole school dismisses at 12:30pm (**IMPORTANT** Thursdays only – all TK children will be picked up at their respective classrooms – not at the front gate.)
Volunteers: Ann Tran-Lien, Laarnie Chou, Kelly Murphy-Lyman
Friday – 10/9
Music with Mr. Waczek – 8:50 am
Volunteers: Stacy McMullan