Only 6 days left!!! It's going too fast!!! Share with a friend!
206 Goodbye Party –
TIME CORRECTION!!!
New Time: 11:30 – 12:15
Date: (no change) Wednesday, June 10th
Due to a grade level meeting, the celebration time needed to be modified. Thank you in advance for your flexibility and understanding. Come to see our class video and share some Otter Pops on the playground.
August Birthday Celebration
Thank you to all the families that came together and to Alice Sestok for organizing. These July birthdays are turning 6 this summer!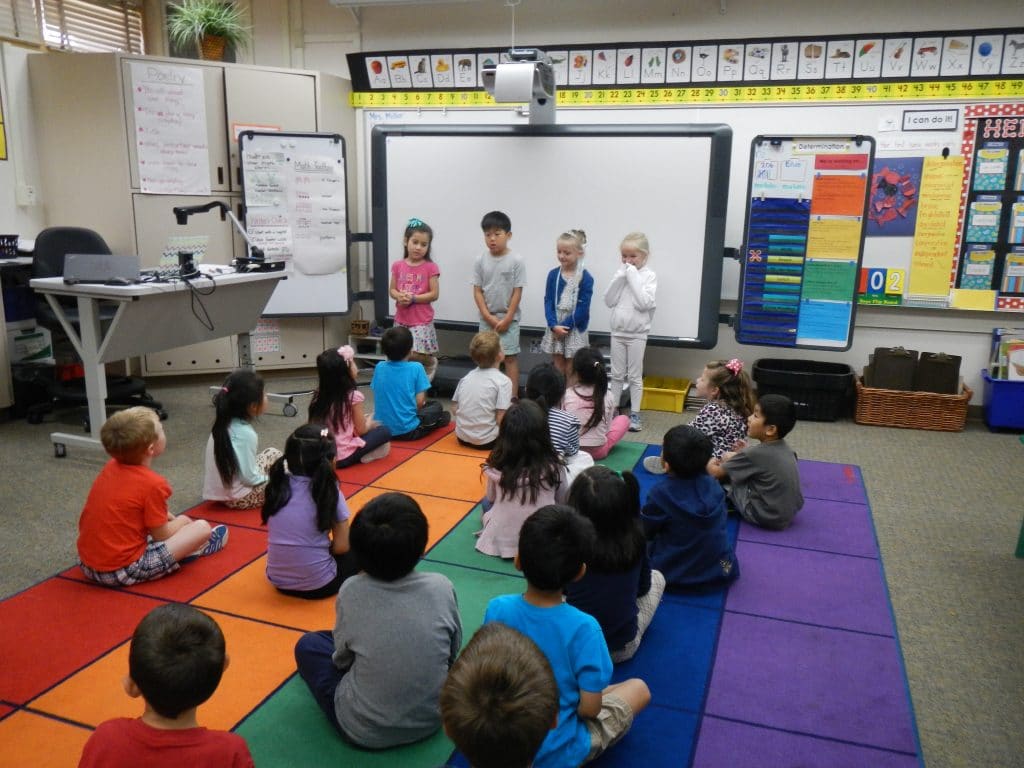 All Book Borrow Bags Due Now
Thank you for those of you who already returned your book bags. If you haven't turned in your books, please do so on Monday! Thank you! Don't forget RAZ kids is available all summer for EBS students. Take advantage of this opportunity to keep your student's reading growing and to prevent occasional summer sliding.
206 Runners – End of the Year Awards
This past Friday, some students from our class were highlighted for participating in the before school Run Club this year. We were so proud of these kiddos! We had a great kindergarten turn out from our class! I love that EBS has this program and encourage you all to participate next school year to reach running mile stones and to create a healthy habits (you also get to miss all the 8:40 traffic as are there early)! Congrats 206 Runners!
SIDE NOTE: A future EBS Student also ran each day and got her own certificate! Congrats Paisley!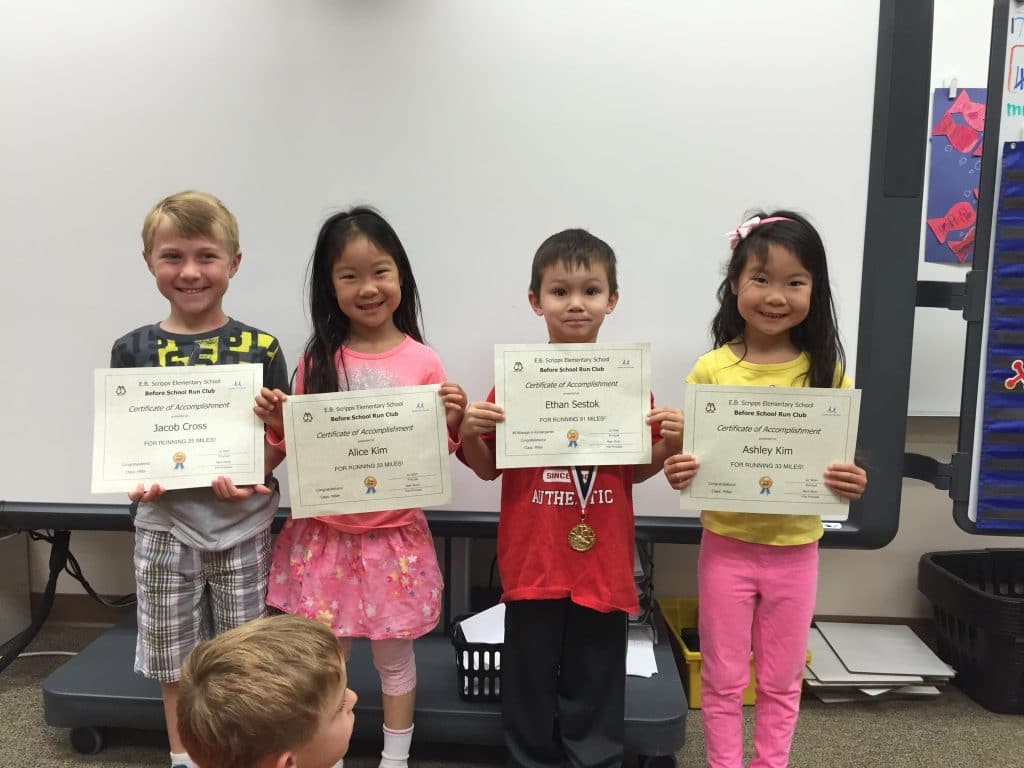 Spirit Week – MODIFIED for Kindergarten
Due to our End of the Year Celebration for Kindergarten, we have modified the days for Spirit Week so that we don't wear PJ's out the field for our JW Tumbles event.
Monday, June 8th – Crazy Hair Day

Tuesday, June 9th – Sports Day

Wednesday, June 10th – PJ Day (No Slippers)
Thursday, June 11th – Beach Day (Swim Wear underneath, No Flip Flops) – This is also End of the Year TK/K party (all day)
Friday, June 12th – EBS Spirit Day (Wear your EBS Shirts or School Colors) – This is also Movie Day!

Monday, June 15th – ALOHA day (dress Hawaiian to say goodbye and have a great vacation) – we will also play board games this day.
The LAST Day – Monday, June 15th
The last day we will be dressing Hawaiian to say "ALOHA" to the school year and "ALOHA" to summer. This is also board game day. Please feel free to bring in a fun board game to share/play with friends. We also still want to bring in backpacks this day as their may be some additional things that students will be taking home. Thank you!
*Don't forget the last day of school is a MINIMUM Day! (dismissal at 12:30)
Going Home….
Be prepared for bags going home with school materials and work in addition to your students Art Portfolio which will also go home one day next week.
Overall, we have many things that will be going home in the next 6 days. If you have any extra time to come in and help sort/pack up/pull-down, let me know as we'd love to have the help.
Last Homework Week
The last Homework went home today! Thank you for those of you who have stayed so diligent this year and helped to support and create good habits of commitment, responsibility and promptness for your student.
Here Comes the Sun
At our 206 Spring Celebration our students sang a cover of the famous song…Here Comes the Sun. It is one of my favorite songs we learned this year and they now love it. We are in process of learning new songs for this Wednesday! Enjoy this performance as your watch your student sing! (Thanks Alice Sestok for capturing and uploading)
206 Sings "Here Comes the Sun"
100 Laps!
One of our 206 friends made his 100 lap debut this past week! Congrats for the awesome hard work and pushing yourself until the end!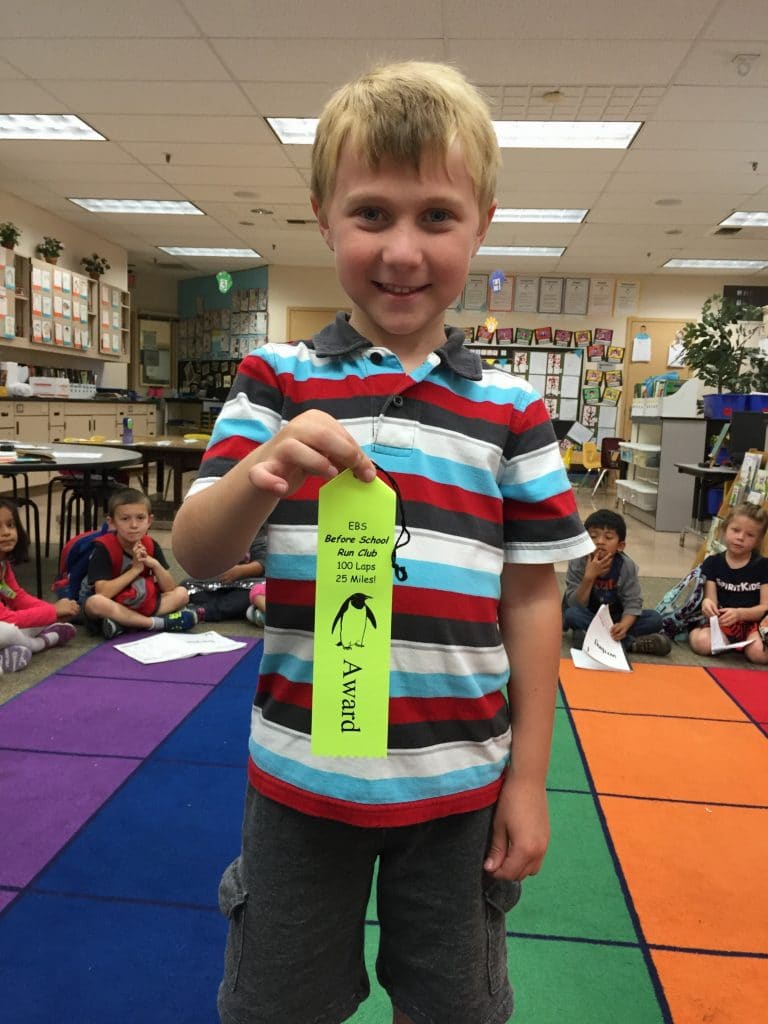 Character Education – Loyalty
This month we learned about Loyalty. Angela Weathers and Kari Glover came in to teach the kids about loyalty. They played a game where the students passed a bean bag to friends to decide if the called out statement was an example of loyalty or not. It made for some great discussion! Thanks Ladies!
Special thanks to all the parents who taught a lesson or lessons this year for Character Education. The kids love the lessons and activities and they provide a platform for our discussions regarding our social development.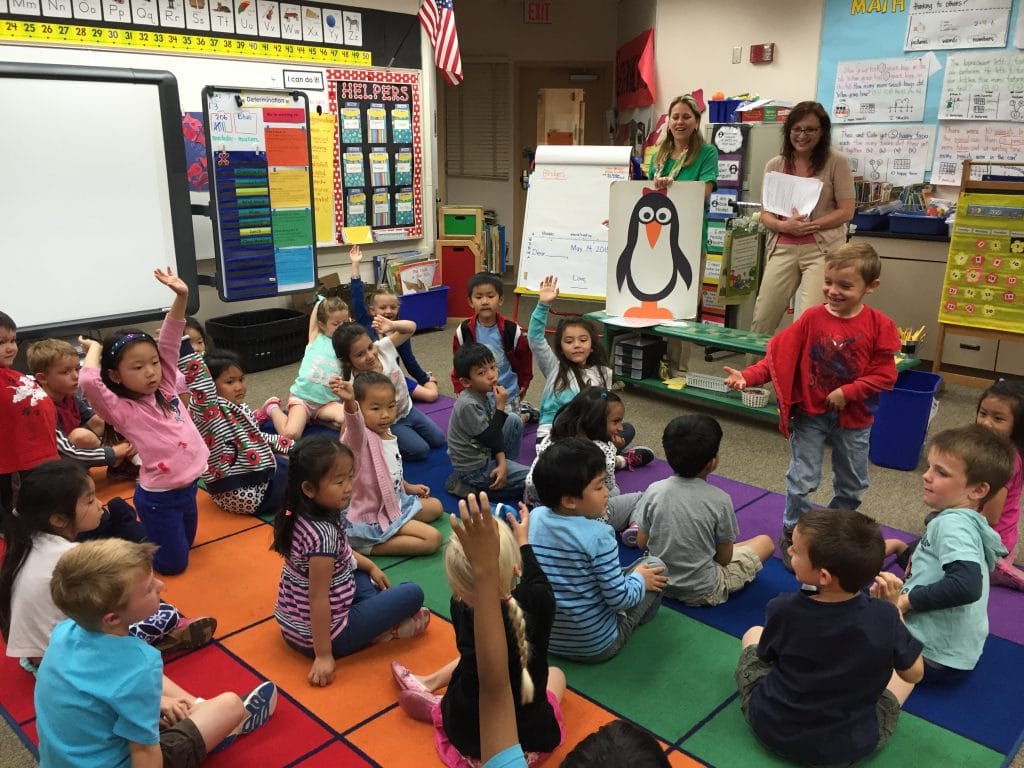 Yearbooks
Yearbooks are in! If you pre-ordered an EBS yearbook, they will be sent home on Monday. Keep your eye out when you pick up your child on Monday. If they would like to bring them back on Tuesday – Friday we hope to have time for signing. A picture of this year's cover is listed below!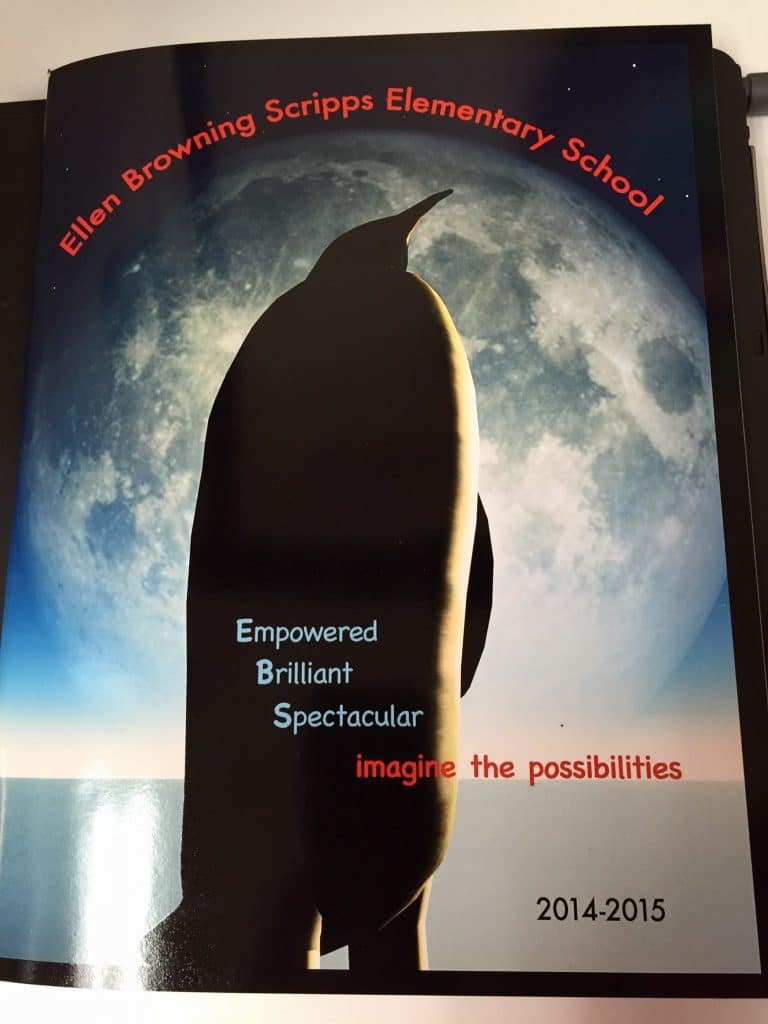 San Diego Fair!!! FREE Ticket!
A reading log will go home with your student on Monday. (See picture below) Use as a reading log and take it to the fair as it will count towards a FREE child's admission at the San Diego Fair!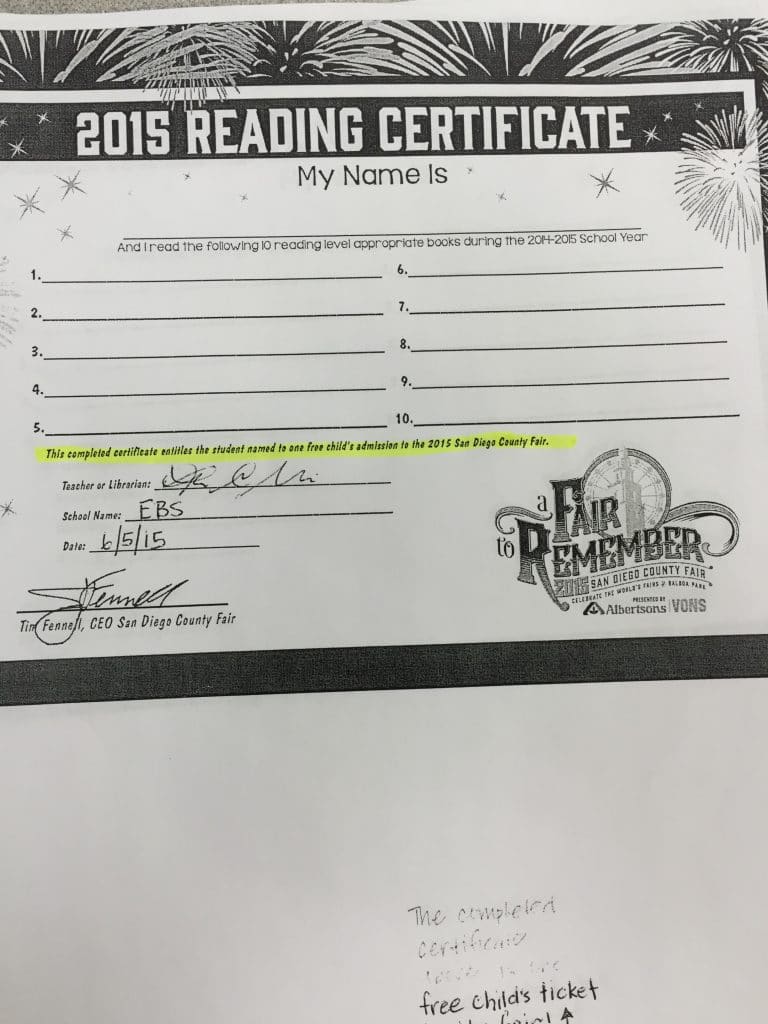 End of Year K Party! ($12 Due)
Thank you to those who have paid already! This Thursday is the party. Please get funds in now if you plan to participate on Thursday.
Not Cleared Yet? (New 15-16 applications are available)
If you are returning to EBS next year, and never got CLEARED this year, take the time this summer to get your TB test so that you can clear yourself for all EBS events in the future! New applications are available in Room 206 (by the door). Please let me know if you need one for yourself or anyone of your friends or family members!
BBQ Lunch This Past Wednesday
Thank you to all the families that came out to join 206 students this past week during lunch!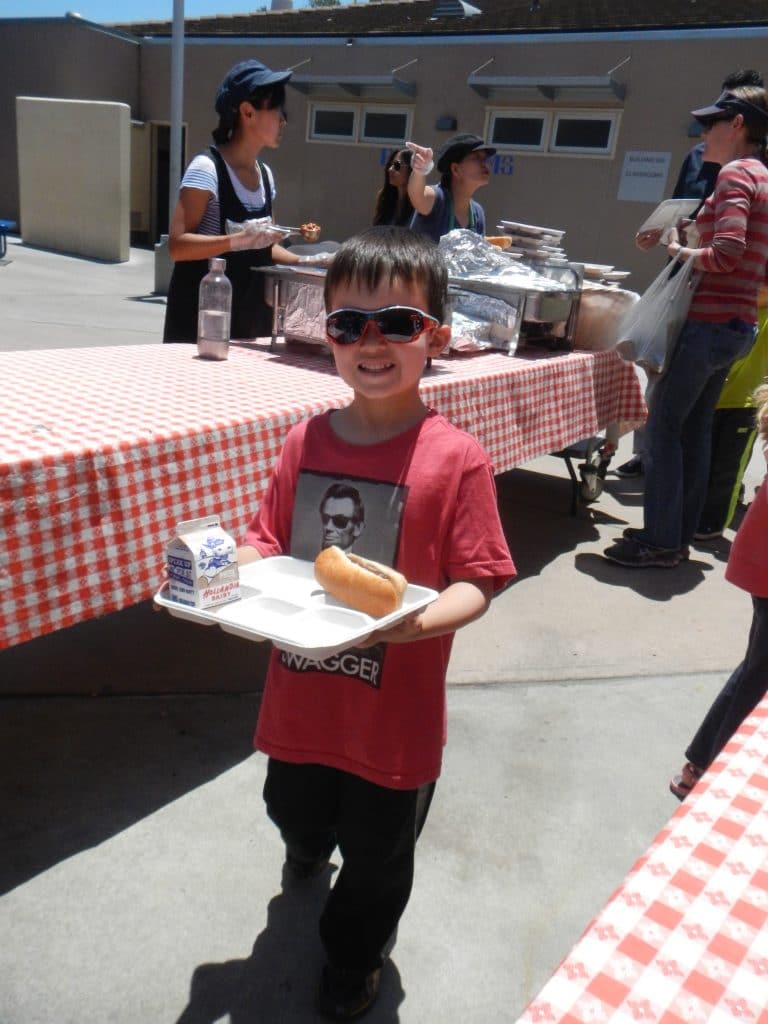 ***FYI – Send home items may be going home daily. 
Monday – 6/8
Music with Mr. Waczek
Spirit Week – Crazy Hair Day (Be creative!!!)
Tuesday – 6/9
Spirit Week – Sports Day (Wear a favorite sports jersey, shirt, or outfit)
Wednesday – 6/10
No Library – TK Dismissal returns to 12:30 on Wednesdays
Computer Lab – with Ms. Martin
Spirit Week – PJ Day (wear a favorite pair of pj's, leave your slippers at home and check the weather for the appropriate type of PJ's)
206 Party from 11:30 – 12:15 pm
Thursday – 6/11
Minimum Day (dismissal at 12:30)
Mission Federal Credit Union at School for deposits!
Spirit Week – Beach Day (Come dressed with your swimsuit and shorts on top. No flip-flops, but hats, sunscreen, water shoes are welcome!)
All Grade Level End of the Year Party
Friday – 6/12
Homework/Reading Log Due (aim for 20 minutes of reading a session…break in two parts if needed)
Afternoon Run Club for K Students Only (Wear Tennis Shoes)
Spirit Week – EBS Colors or Shirts (Show your EBS Spirit by wearing red, white, or black or EBS spirit-wear)
Monday – 6/15
Board Game Day
Last Day of School
Dismissal at 12:30