1 Day Left of School! (tear)
THANK YOU 206  Families!!!
During our 206 Celebration this past week, the class presented me with a special gift of a class designed training shirt (so adorable, my daughter loved it), a training bag with a gym towel and water bottle,  training sessions at my gym, and a gift card to Roadrunner Sports. I'm so grateful to you all for expressing your gratitude and generosity on a treat that helps another long time passion of mine…Running!  Something, I've never experienced before is to work out with a trainer. I am a long time runner, but with having my own kids and teaching, running and being truly into shape has taken a back seat. I have to run at the gym early in the morning and am limited in my workouts.
As of recent, I've signed up to attempt my first triathlon in September. Its an international distance, which I will not fully understand until its over! This is a new challenge for me as it includes a foreign object (a bike) and the resistance training  (water) as I swim. I'm excited and yet a bit freaked out. These training sessions couldn't have come at a better time as I'm about to start summer and ramp up my training! Thank you for your thoughtfulness and mostly for such an amazing year!
I love your children and have told them many times over that I expect them to come back and visit me next year and all the years after! I have seen many past students of mine over the years as I bump into them again here and there. I was telling one parent the other day, that when its been many, many years, I often recognize the parents first as the students have changed and grown up so much. My first class of students I ever taught are now about 22 years old! That's so scary and yet wonderful! I feel so lucky to have been a part of the journey! Thank you for becoming a part of my family!
Puppet Show
Monday we were lucky enough to attend Mrs. Gelaro's 3rd grade class performances. The students put together puppet shows and performed them. The students loved them! They also enjoyed being in a third grade room! 😉
All Day Party Review
What a day! Where the weather wasn't quite as we hoped the kids had a BLAST! We started out our day walking up to the basketball courts and setting up our 206 Beach. The kids laid out all of their towels and their belongings and played and got silly, while the JW Tumbles company set up. When the stations were ready, each class went to a different station which we rotated through. After the kids ran through all the stations, we walked back to our beach for pizza and drinks. Then we packed up and headed back home (to the classroom)! What a day! The kids were exhausted and had a great time! Thank you to all the families who helped by donating and/or bringing up all of our items to the field! It was a great way to end our year!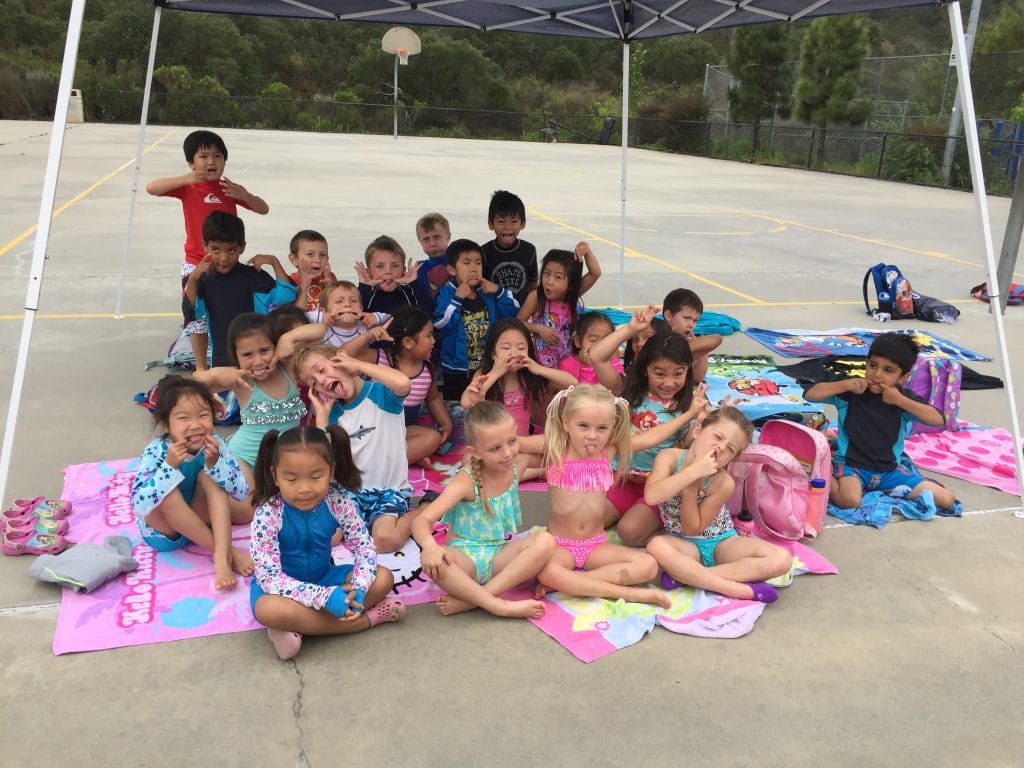 Movie Day – FROZEN was "Chozen" (Vote Winner)
This week, the students participated in a class vote to choose a movie they wanted to watch! At the end of the vote, it was an obvious win….Frozen was the winning movie! Friday, the students watched Frozen!
August Birthdays
We were able to celebrate the August Birthdays this past Tuesday! The kids love this joint celebration! Happy Birthday August Birthdays!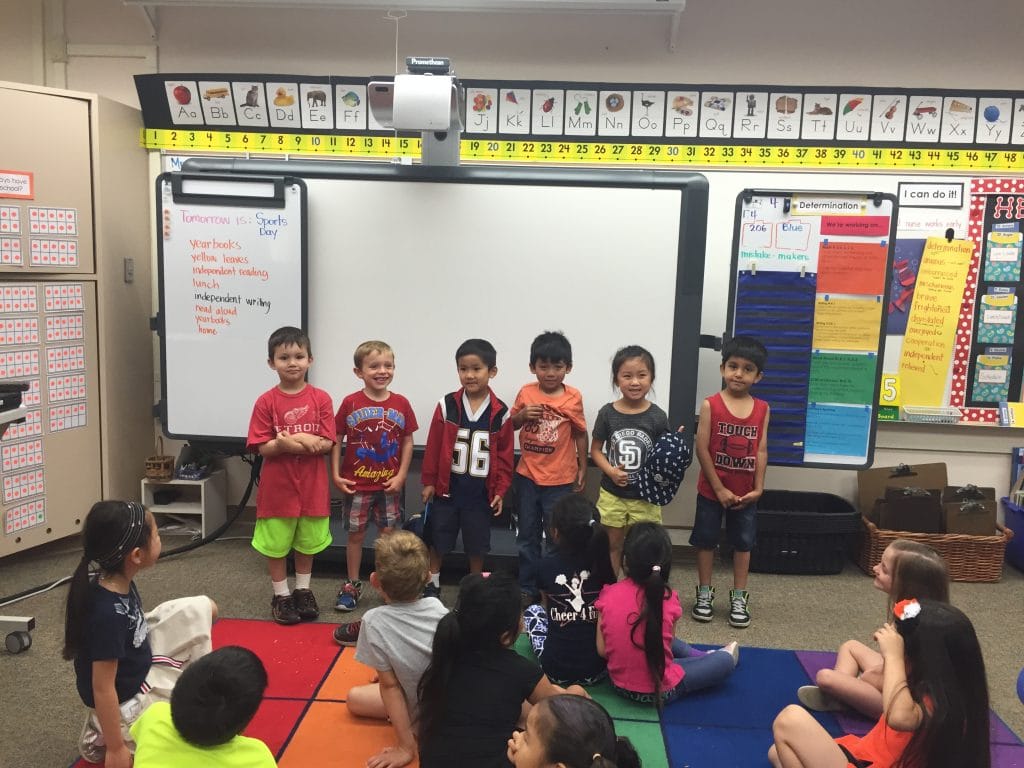 Kindergartners Visit First Grade
This past week, Ms. Corry (an EBS 1st Grade Teacher) invited our kindergartners in to visit her class and read with her soon-to-be second grade students. Ms. Corry also answered any questions they had about the first grade! Our K's had a great time and got a bit (or a lot) of excitement about the new school year that will start in September!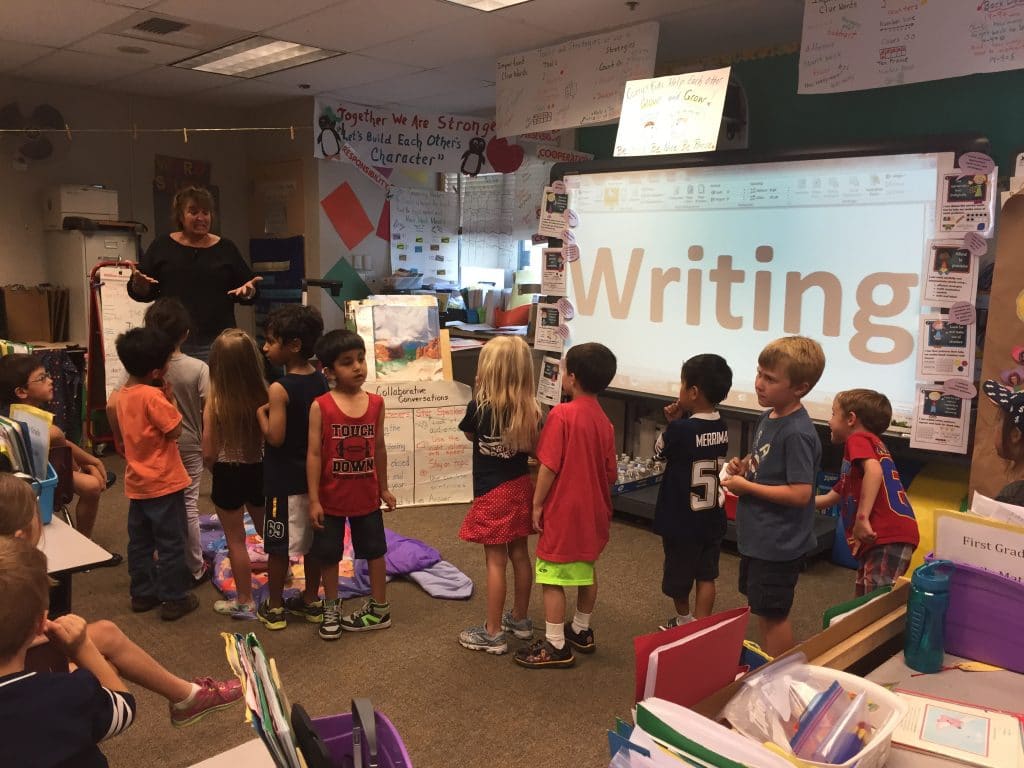 Goodbye to 206 Celebration!
Wednesday we were able to have our own private celebration to say goodbye to this wonderful class. The students had been practicing the two new songs they have been learning. One song, is a heart felt classic, What a Wonderful World, by Luis Armstrong who they learned a little bit about. They also learned a modern, but loved song, Happy by Pharrell Williams. They rocked each of these songs. We were so proud of them and they so adorable. See the videos here!
Then the class gave our Room Moms a little gift to remember her by! Megan Brenk and Soya Lee did such a fantastic job this year of planning all our events and celebrations. They planned and communicated with all the families to create this fantastic calendar to create memories of this great year together! Applause!!!!
The class also presented a class gift to the teacher… This teacher is forever grateful! See Thank You above!
After, we watched this great video, put together by Alice Sestok (round of applause) that captured our 2014-2015 year in review. It made me tear a little first time I watched it! Take a looksie!
Finally, the students went out to the playground to have an Otterpop and play together for one of the last times this year! Special thanks to Megan Brenk for putting this together!
EBS Choir Performance
The EBS Choir performed Friday morning in the courtyard. We were able to go outside with all the other classes and watch their performance in the courtyard! What a great way to end the last full week of the school year!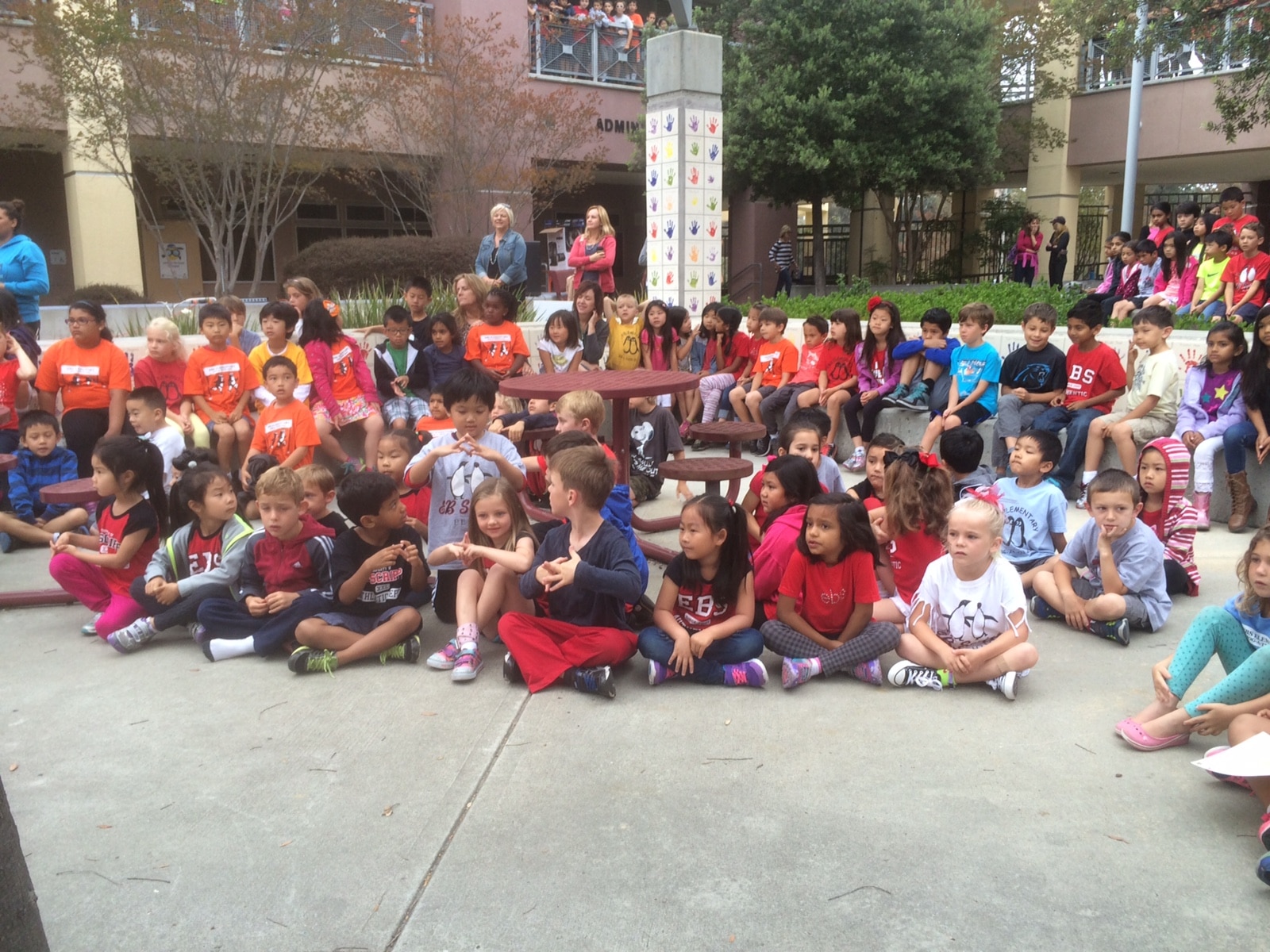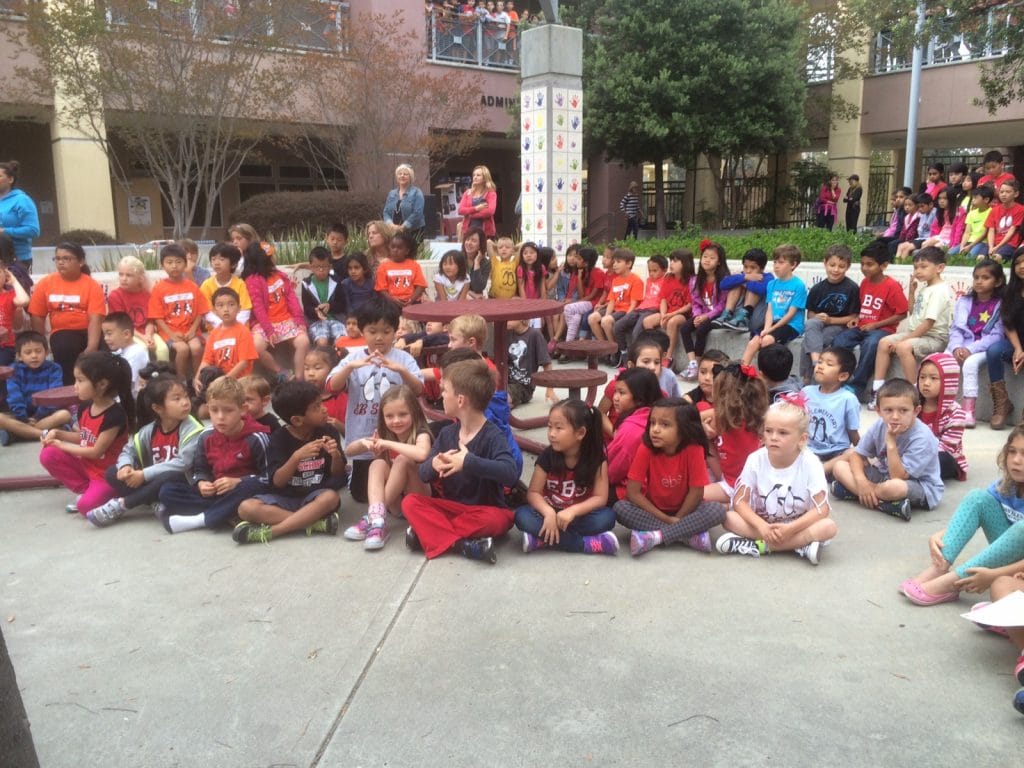 See you all Monday for our last day together!
Monday, June 15, 2015 – ALOHA day!
Don't forget:
Bring your BOARD GAMES!
Dress Hawaiian to say Hello to Summer and Goodbye to school
Be prepared as your child will be taking home a Trader Joe Bag of last items (with a little gift from Mrs. M)
Its a MINIMUM DAY so we dismiss at 12:30 (Lunch only)
No PE or Music this Monday!
Bring Yearbooks for a last chance to sign and write memories