Tell all your 206 friends about this week's versions of The SCOOP!
Poetry in 206
Are these kids natural poets or what! We did our first poetry lesson on Tuesday this week. We built this chart over the course of this week. We read and studied some mentor texts and looked at what other poets did. We created this list of what we noticed and tried on a few of them. Check out the two samples below from some 206 poets that shared their work aloud!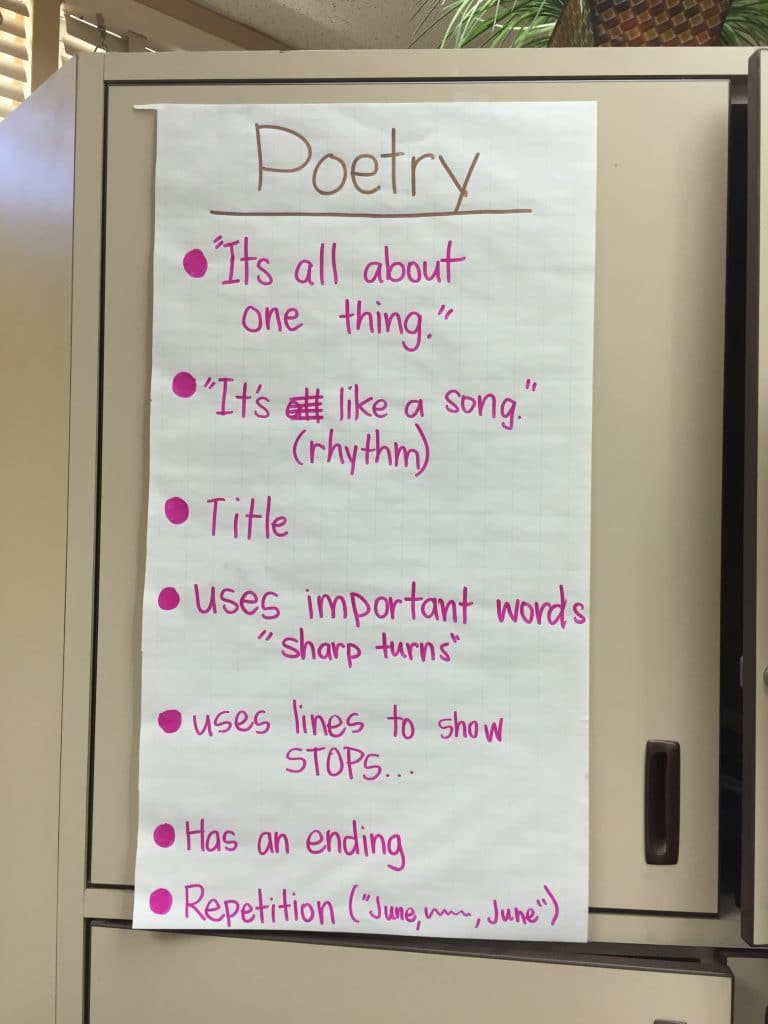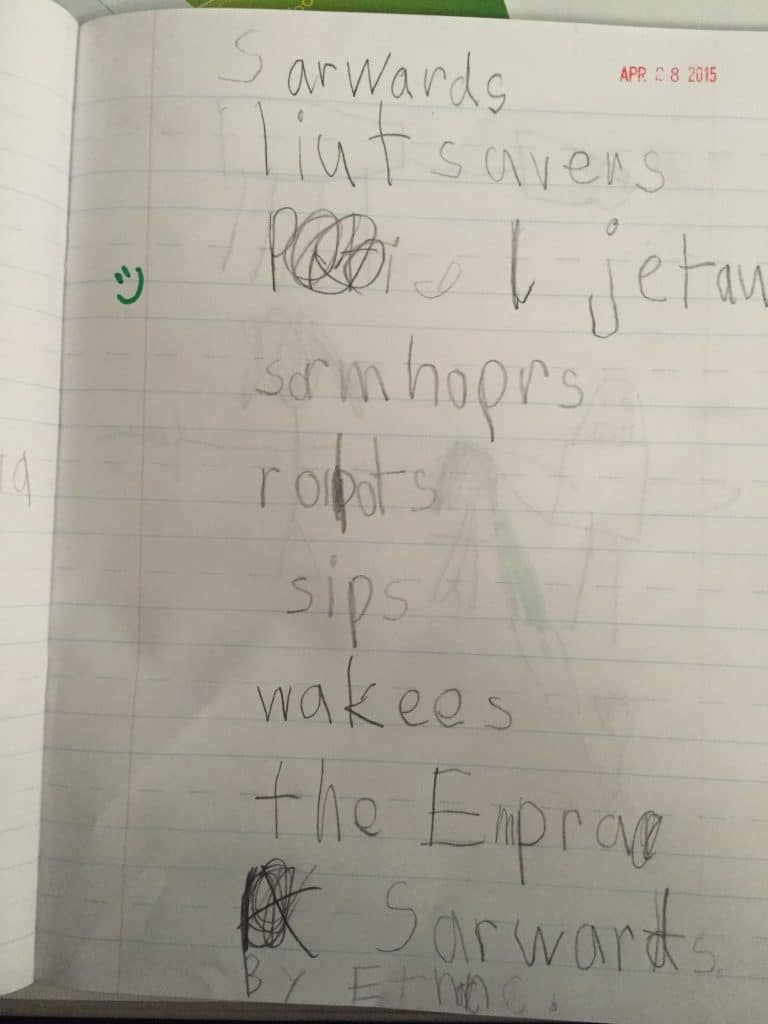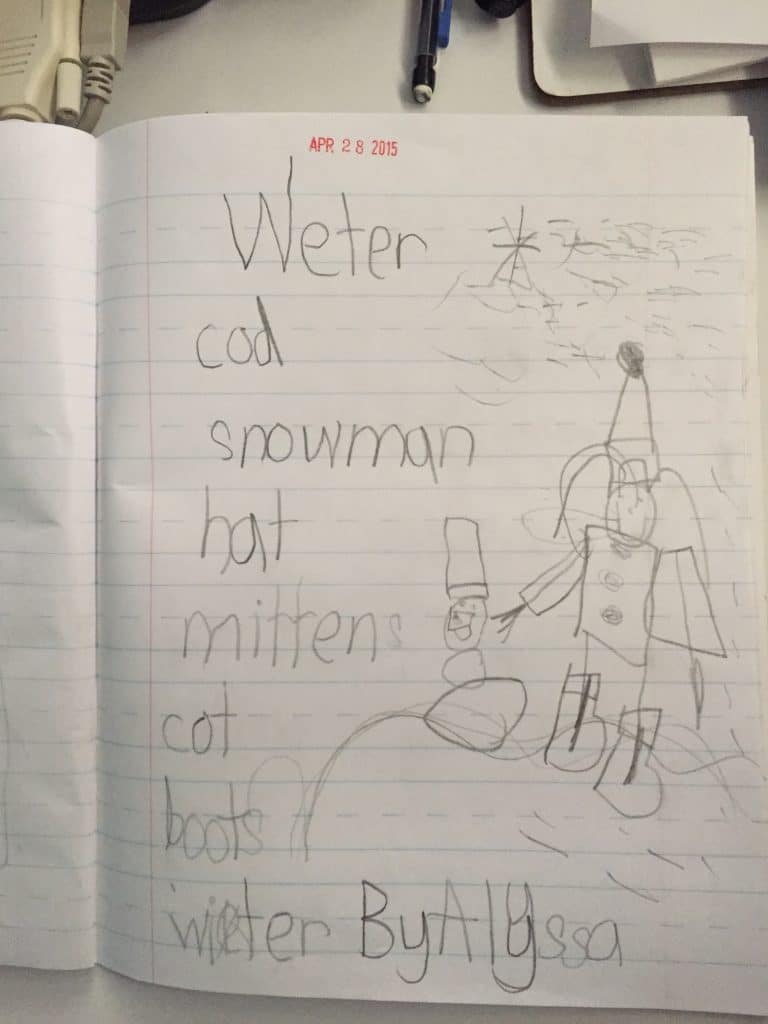 Math
Tools – We have built up a toolbox that we use when solving our math problems. (see chart below) We use these tools to solve and show our thinking. The students have greatly improved in using the number line and are continuing to work on it. See any new ones…try them on during your Family Math Problem in the homework!
"How we show math stories" – Below you will see another math chart about we show our math stories (not how we solve them). Most of the year we spent our time showing through number bonds. As of more recently we have added number sentences (with the "=" same as symbol….see blog post from a couple weeks ago).
Parts to 10 – The past few weeks we have worked a lot on knowing and practicing parts to 10(1+9, 2+8, 3+7, 4+6, 5+5, etc). Continue to practice these at home by playing

Bears in the cave
Start with 6 bears (or another object in your hand)
Have your child count how many there are
Grab a handful (some of the bears) and put behind your back
Ask your student, "How many bears are hiding?"
Can they name how many are behind your back without counting. If it is too difficult, start with a lower number. If they are able to name the number without counting, start with a higher number.
The objective is for our students to know these parts to 10 with automaticity. Many of our students can count mentally to figure out how many are missing, but we are continuing to work to know the parts to 10 without counting.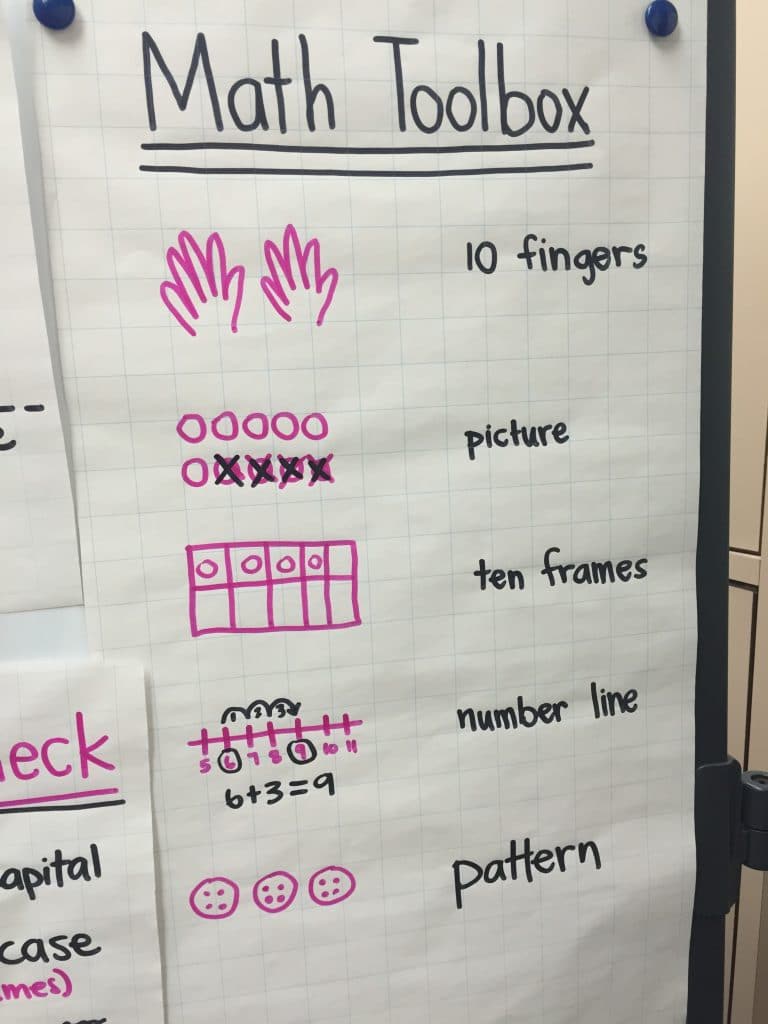 Writer's Checklist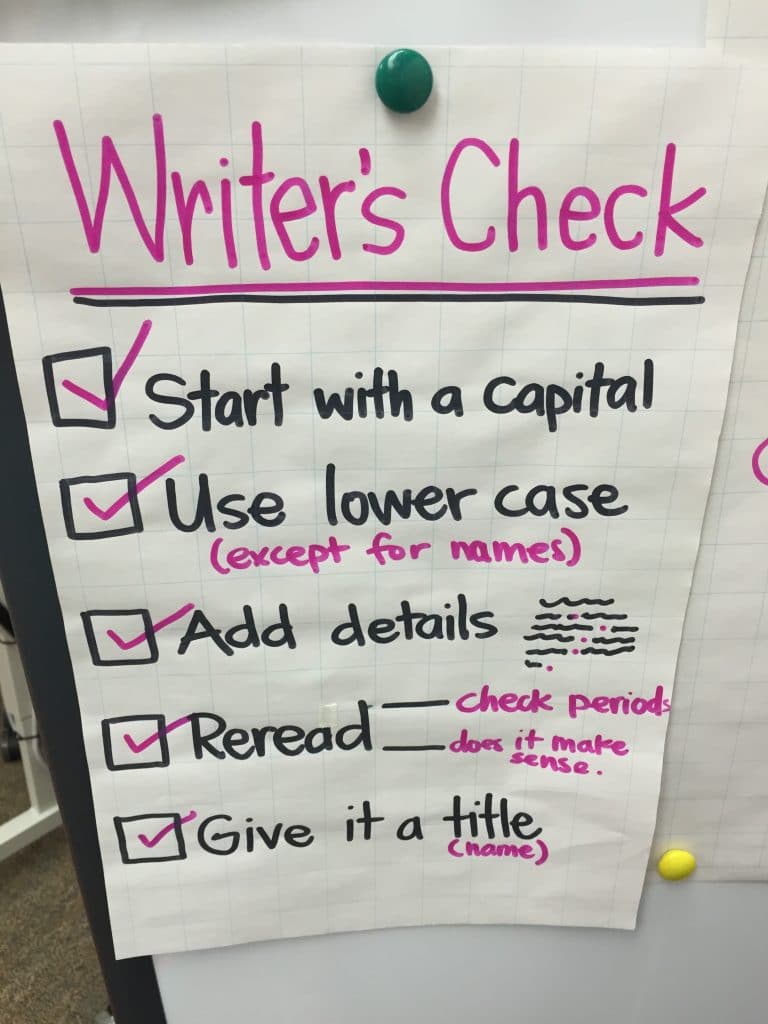 300 Laps!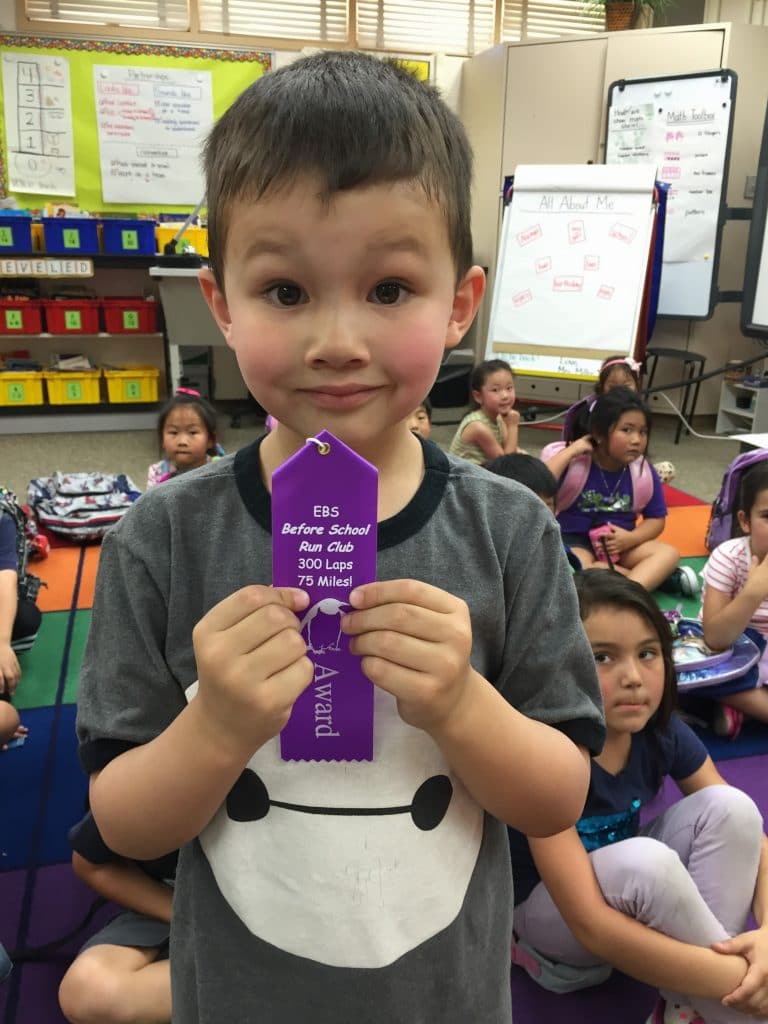 2014 – 2015 Yearbooks
Have you bought your yearbook for this year? Save the cherished memories of your child's first year at EBS…purchase your copy of the 2014 – 2015 EBS Year book. See the flyer below for the web information on how to buy your copy!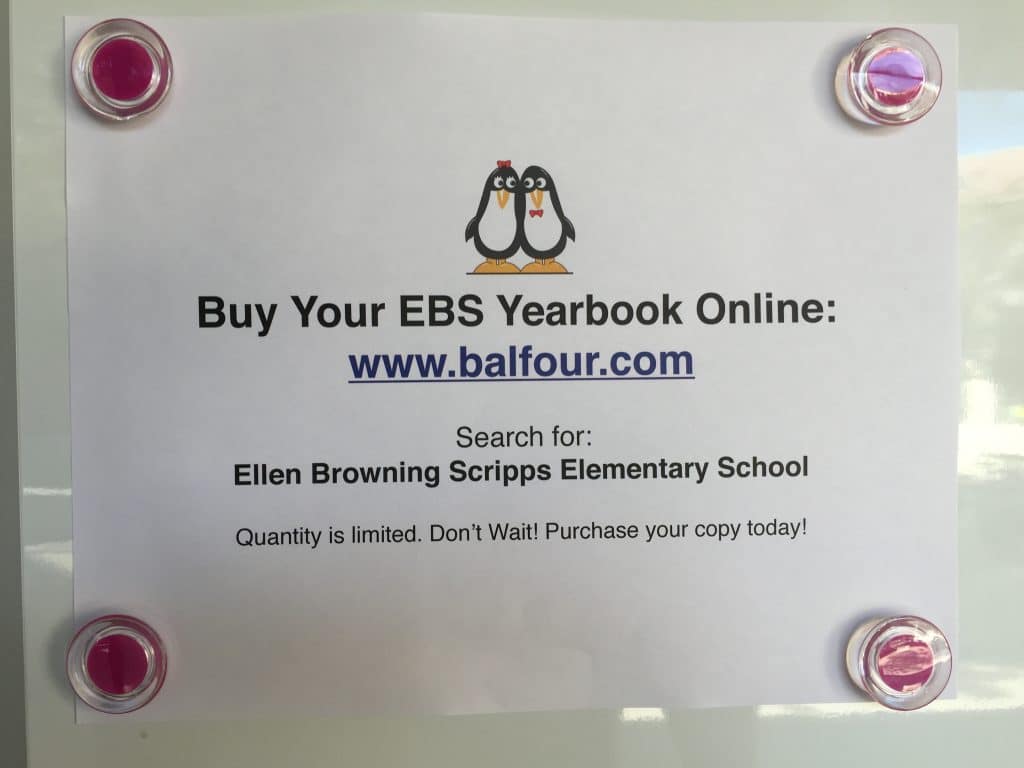 Field Trip
Chaperones and Drivers – We are so excited to go to the zoo! This is our last field trip of the year. The zoo has limited us on the number people in our group, so we have all our chaperones and drivers. Due to the high number of volunteers and cars, each car will have 2 adults and a small group of children. Thank you in advance for your flexibility either being a driver or chaperone. We'll see you all on May 18th (we'll send another reminder home before the big day arrives).
Book Order
May Book Orders just went out on Friday. Remember you are welcome to order from any of the Scholastic Book Order forms using our class code. Feel free to check out the other book order magazines on line to purchase books from different grades or categories. Book orders are due by Thursday, May 7th. We'll try to squeeze in one more book order before summer!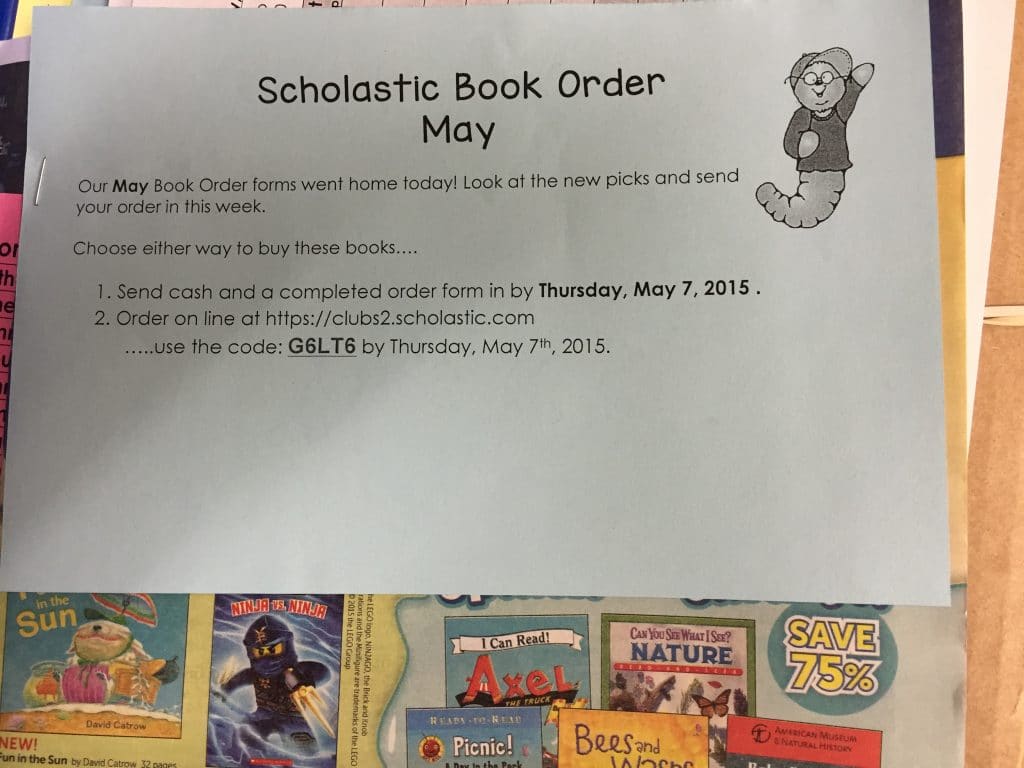 Upcoming Events
Field Trip to Zoo – Monday, May 18th
Open House – Thursday, May 14th
Character Education – Tuesday, May 19th
Monday – 5/4
Music with Mr. Waczek
Renew Book Borrow Bags (return the bags to receive new books)
Star of the Week Kit goes home (1-TK and 1-K student each week)
Tuesday – 5/5
Return School Library books
Wednesday – 5/6
No Computer Lab with Ms. Martin due to testing in upper grades
Library Visit with Ms. Tremblay –  (

TK dismissal at 12:55 in the library)
Thursday – 5/7
Mission Federal Credit Union at School for deposits!
Friday – 5/8
PM Run Club for K students only (wear tennis shoes)
Homework/Reading Log Due (aim for 20 minutes of reading a session…break in two parts if needed)