If you have any 206 friends who miss the information in this week's blog,
please help spread the word via text, email or conversation

. Thanks!
Zoo Field Trip
You likely received your zoo field trip information on Thursday afternoon. This is our last field trip for the year. We are limited to have 40 people in our group, which allows us about 14 spots for Room 206. We'd love it if you could come out to join us. We will have a short class, take a tour bus around the zoo, eat our lunches, and then have a little free time at the end to explore the zoo. If you are able to join us fill out the gold sheet and return the bottom portion with the information about how many you are able to drive. We may pair up volunteers if needed to lower the number of cars traveling down.
If you are able (and cleared), mark your calendars and come with us to the San Diego Zoo!
Details:
What: Class, Tour, Explore the zoo
Date: Monday, May 18th
Who: Room 206 (TK/K) – all day event, plan to return at 3:00
Cost: $10 per student, $10 per parent
How will we get there: Parent Drivers
EBS Idol
Was that amazing or what?! This is a prime example of how awesome the EBS community is! Students had to apply, choose music, create choreography, audition and perform! The fun and creativity of this event is entertaining and outstanding to watch! If you missed it, you will want to make sure you attend next year! I teared up a few times watching the courage these kids had. There were kindergartners through 5th graders on the stage singing, dancing, and performing there hearts out!
The final act of the night involves the EBS staff. From what I hear, there is typically a whole staff routine. This year we performed Rock of Ages. There was a 20's, 50's, 70's, and 90's group. Each decade did a performance and then the whole group did one last song together. Mrs. Miller was in the 50's group. This was all choreographed, planned, and coached by the infamous Lisa Olmore (an EBS parent who promotes to middle school this year…she will be greatly missed). I have been a variety of schools, and I can say it is a rarity to get so many staff members willing to learn, practice and perform together! As my first time seeing and being involved, I was blown away! I'm proud to be part of this penguin community!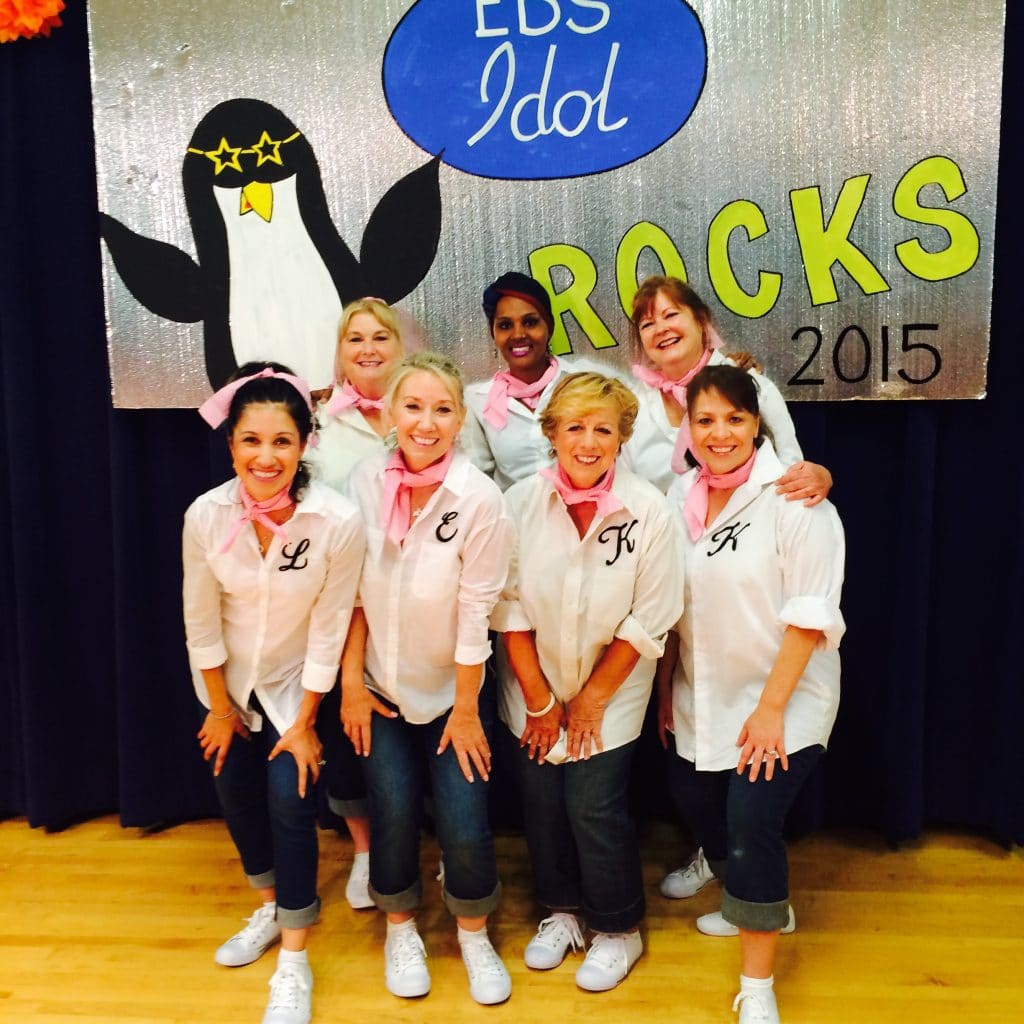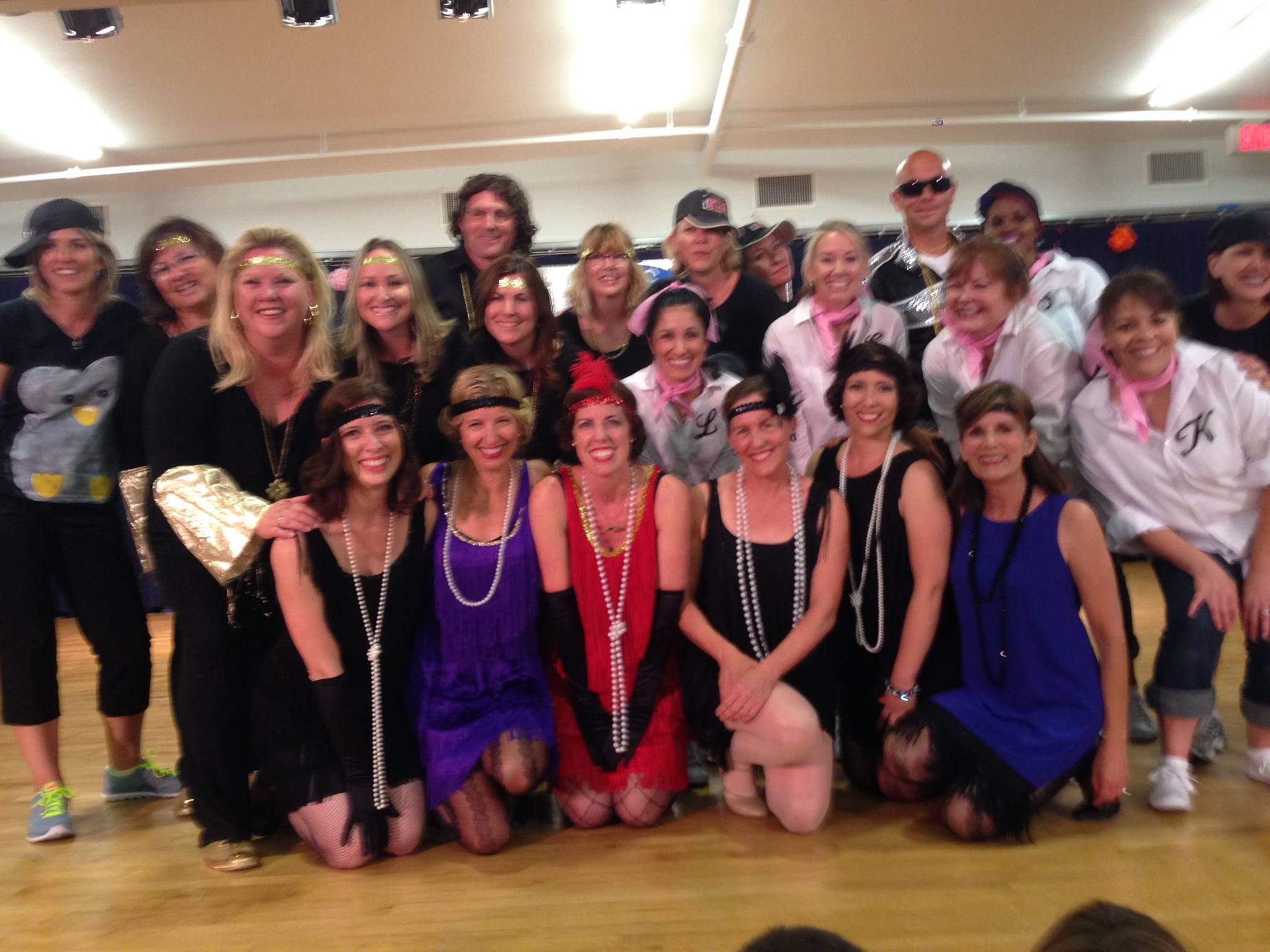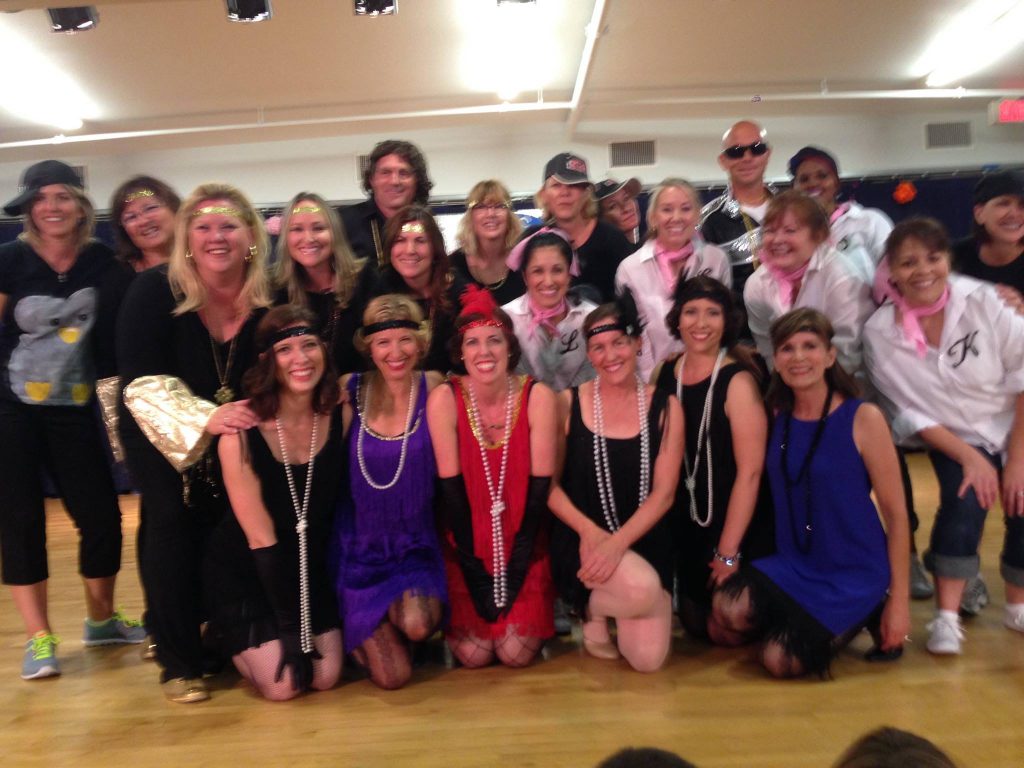 Happy Adminstrator's Week
This week our school celebrated Admistrator's week! We are so very fortunate to work with such an amazing administration at EBS. We all know from past job experiences that the administration sets the tone/environment of a workplace/location/organization. I can tell you first hand that our fantastic administrators are the reason that EBS is wonderful . It is for this reason that we as teachers, students and parents applaud Principal Sloan and Vice Principal Morici!
Every class at EBS made some type of book, poster, sign, design to celebrate each of them (one for Principal Sloan and one for Vice Principal Morici). Our class made a penguin poster and a badge for them each to wear for the day! Here are some pics!
Open House
We're hoping you are all able to come on by to our annual Open House. Unlike Back to School Night, in the beginning of the year, where parents come without children to learn about the philosophy and details of the upcoming school year, Open House is exactly what it is called. Students are encouraged to bring their parents as they will be giving you a tour of our room and they will be your tour guide. Families will be coming and going throughout the hour as there is no set presentation. We are hoping you are able to drop by for a few minutes from 5:30 – 6:30 on May 14th. (FYI – in case you didn't notice there will be food trucks and the Student Art Show that night as well, along with an EBS choir performance! Mark your calendars for this event as well!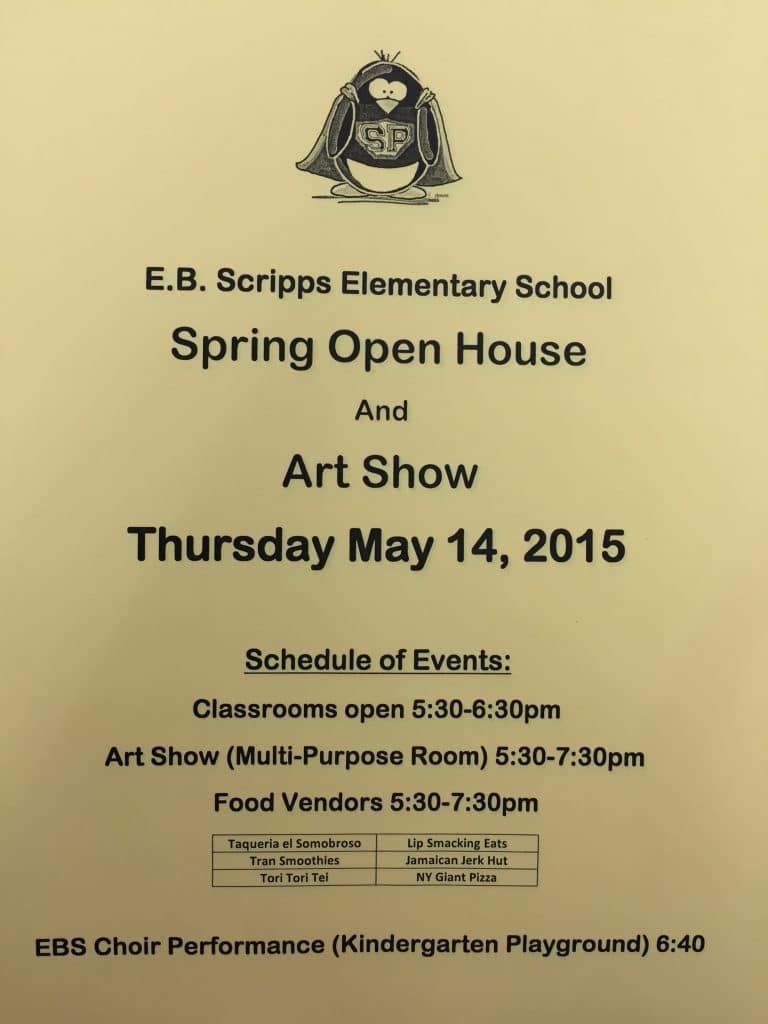 Earth Day
This week was the week of Earth Day! We read a book about Earth Day and wrote about how we can help the Earth (you may have heard your Kindergartner talking about this). Many of our students decided they wanted to help the planet by throwing away their trash or picking up trash. Others wrote about saving water, or riding their bike instead of driving in a car! Continue to encourage your student and family to help save the planet by making a commitment to make a personal impact on our world!
Run Mrs. Miller Run!
This weekend is my annual half marathon. I have run many different races, but this race, was my first! I ran that day and I committed that day that I would run it 20 years in a row. This Sunday marks my 15th La Jolla Half Marathon! I have run through heat, complete lack of training, early pregnancy, very late pregnancy (walked that one and came in dead last), 8 weeks off a broken ankle, and much more! Its a treasured race to me that I won't miss! This is a picture of my husband and I running it together a few years back!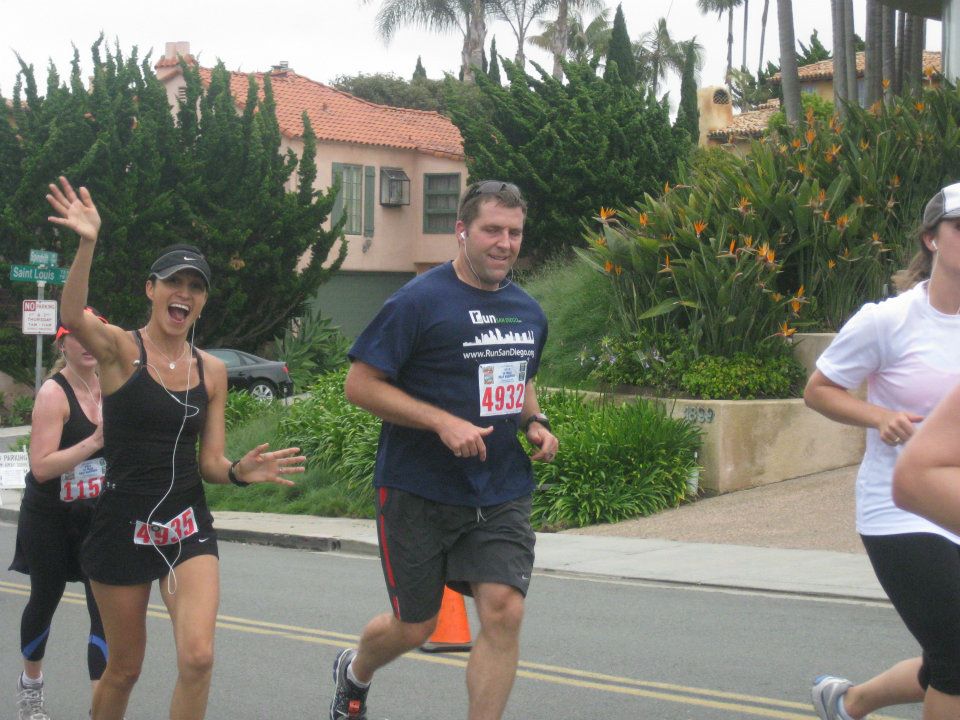 Monday – 4/27
PE with Coach Blower (don't forget to wear your tennis shoes)
Renew Book Borrow Bags (return the bags on Mondays to receive new books) – READ these books 1-3 times

each

night throughout the week!
Tuesday – 4/28
Return School Library books – no check out until after spring break
Wednesday – 4/29
Library Visit –  (

TK dismissal at 12:55 in the library)

Computer Lab with Ms. Martin
Thursday – 4/30
Minimum Day (dismissal at 12:30)
Mission Federal Credit Union at School for deposits!
Friday – 5/1
Homework/Reading Log Due (aim for 20 minutes of reading a session…break in two parts if needed)
Afternoon Run Club for K Students Only (Wear Tennis Shoes)