Welcome to this week's version of The SCOOP. Here you will read all about this past week and see a quick view of what is coming up in the week ahead.
Moby Max
Parents -Moby Max is a new online learning program that our school is trying out. We have a 30 day trial though there is a possibility to have it as a future program at EBS. Each child will be getting paper in their folder explaining the program and the log-in information. Please check it out! The kids tried it out in Ms. Martin's class this week. They used the math section. The online program gave them a placement assessment and then gave them math lessons/games that coordinated with their working math level. Here's an example of the letter you will have sent home with you.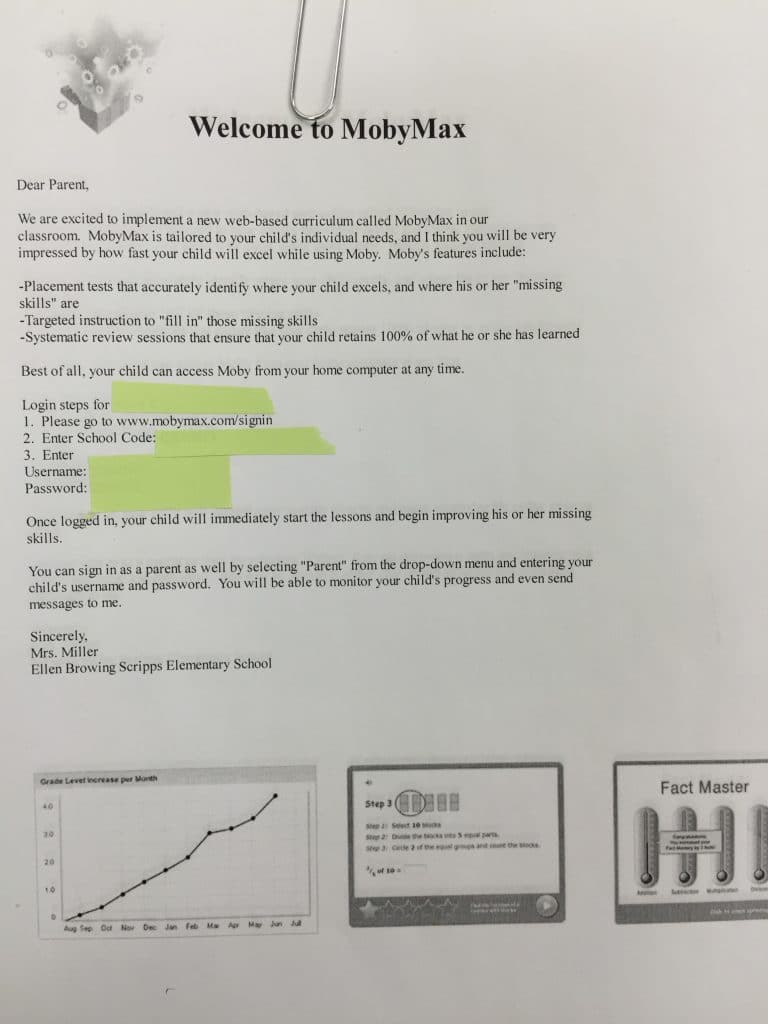 Volunteers… Thank You!
The annual EBS Volunteer Tea was this week! We just wanted to say thank you to everyone who has helped this year to prep for classroom projects, prep classroom parties, work with students, file papers, fill daily folders, teach Character Education or Fine Artists, assist every other week in PE, cut, staple, bind, count box tops, coordinate Jog-A-Thon and so much more! We couldn't be more fortunate to have you all and thank you for giving of your time  as you cleared your schedules and/or took time off work for us! I can tell you that there is no way we could have accomplished all that we did this year without you guys! Thanks for making this such a great year for 206! Thank you!
Here's a picture of the tablecloth we made for the Volunteer Tea (Theme: Outerspace)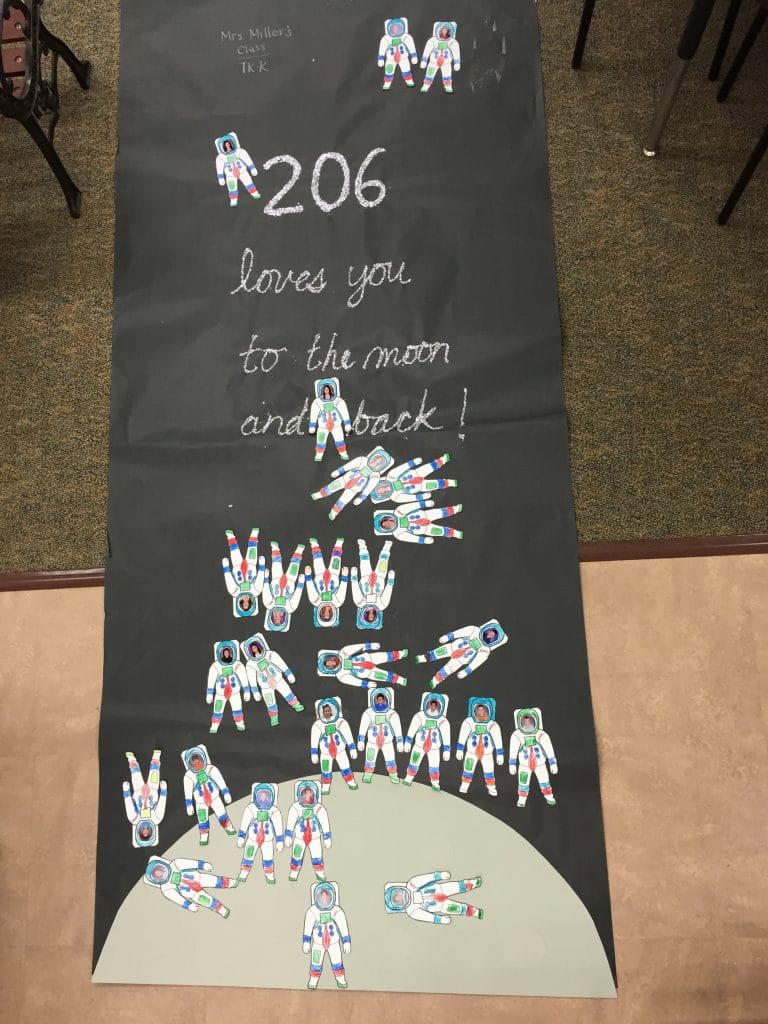 PE – This Week
Our wonderful PE volunteer, Hilda Yu comes every other week during PE to help Coach Blower. This week she caught a cool photo of the kids doing a fun activity! Thanks for the photo!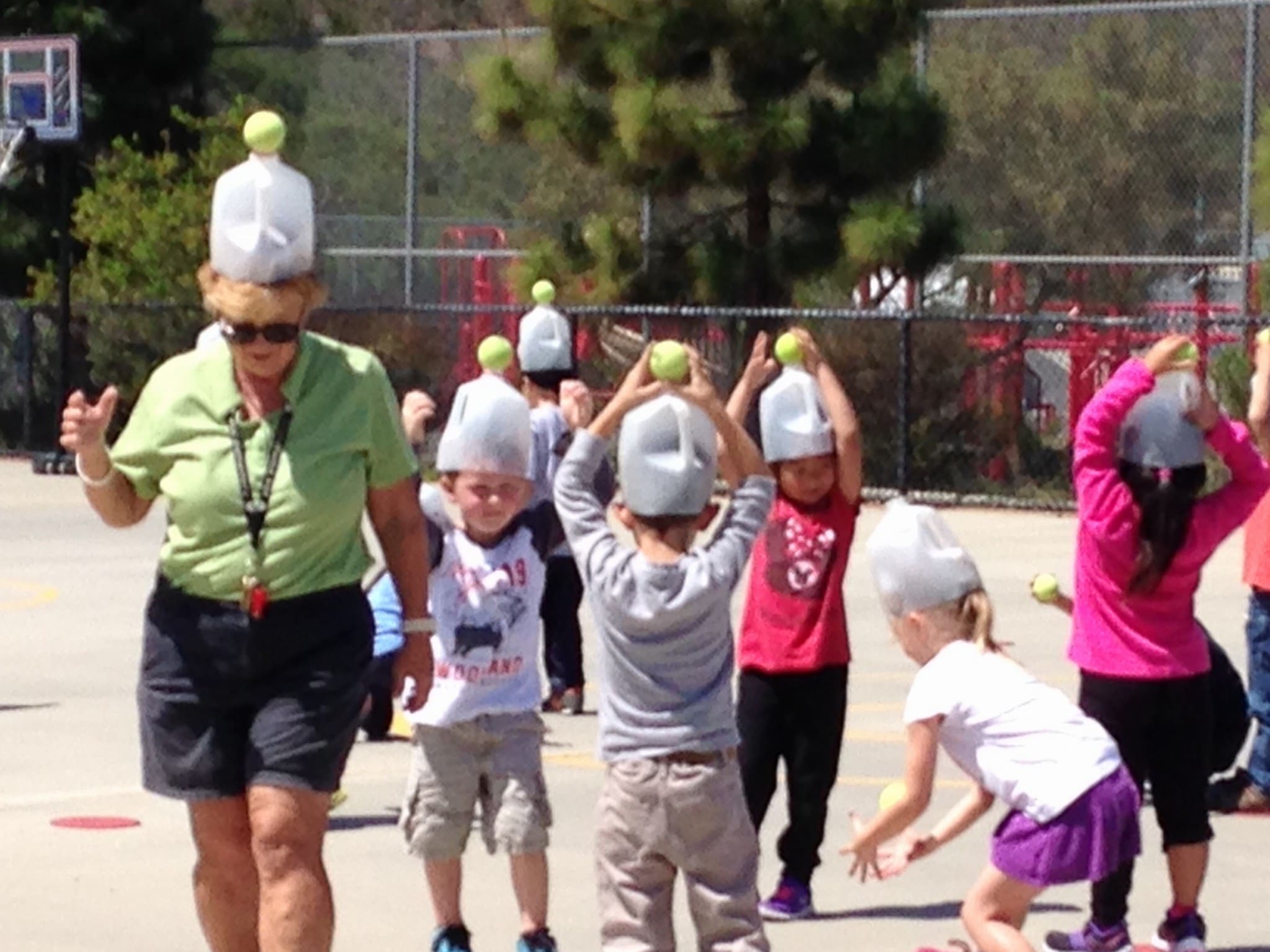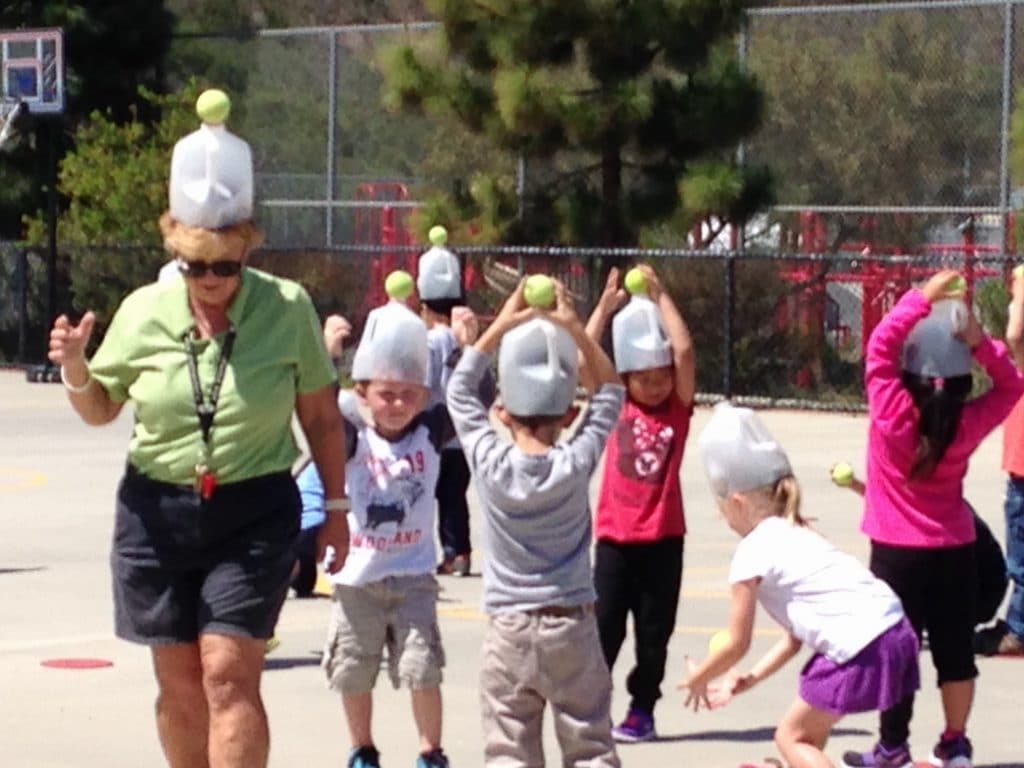 Character Ed – Perseverance
This week, Mrs. Angela Weathers came in to 206 to teach us about PERSEVERANCE! This term was not too unfamiliar to us as we have spent this whole year using DETERMINATION as one of our theme words! These too words are very similar. Mrs. Weathers read a book called Dumpy LaRue, which was about a pig that persevered to make her dream of dancing come to life. She also inspired others in the process (we sometimes forget that our own perseverance can inspire others to persevere too). After they read this story, students went to their desks to write about what they wanted to be when they grew up and what their dreams were. A few of the samples are written below! These kids are awesome!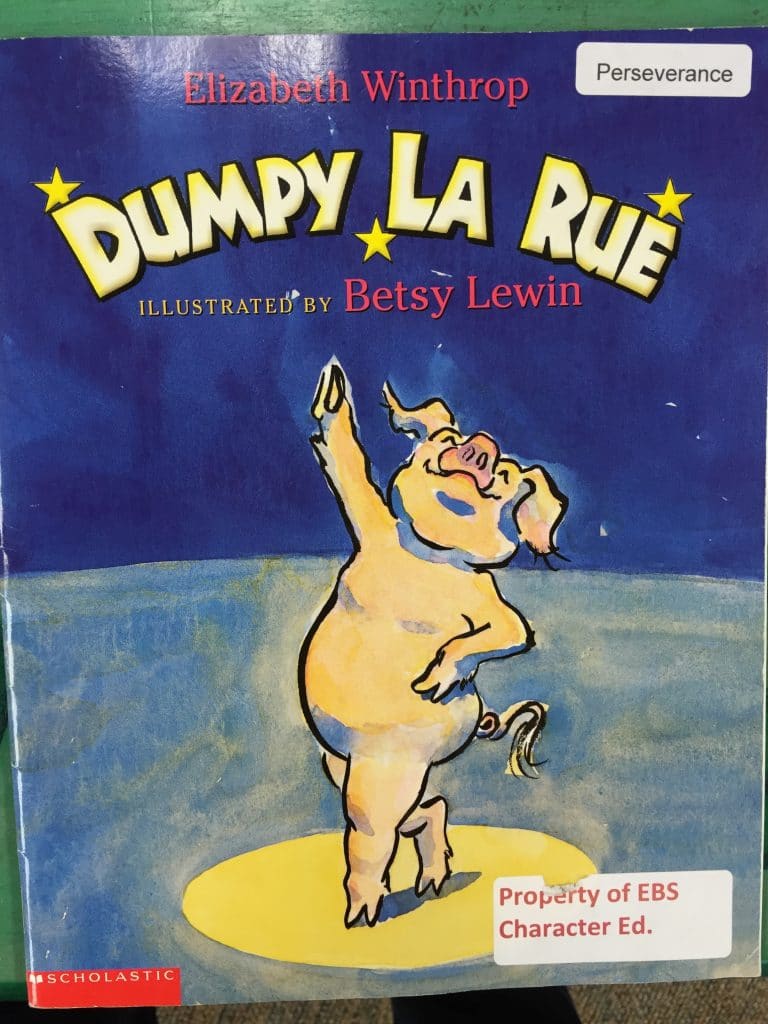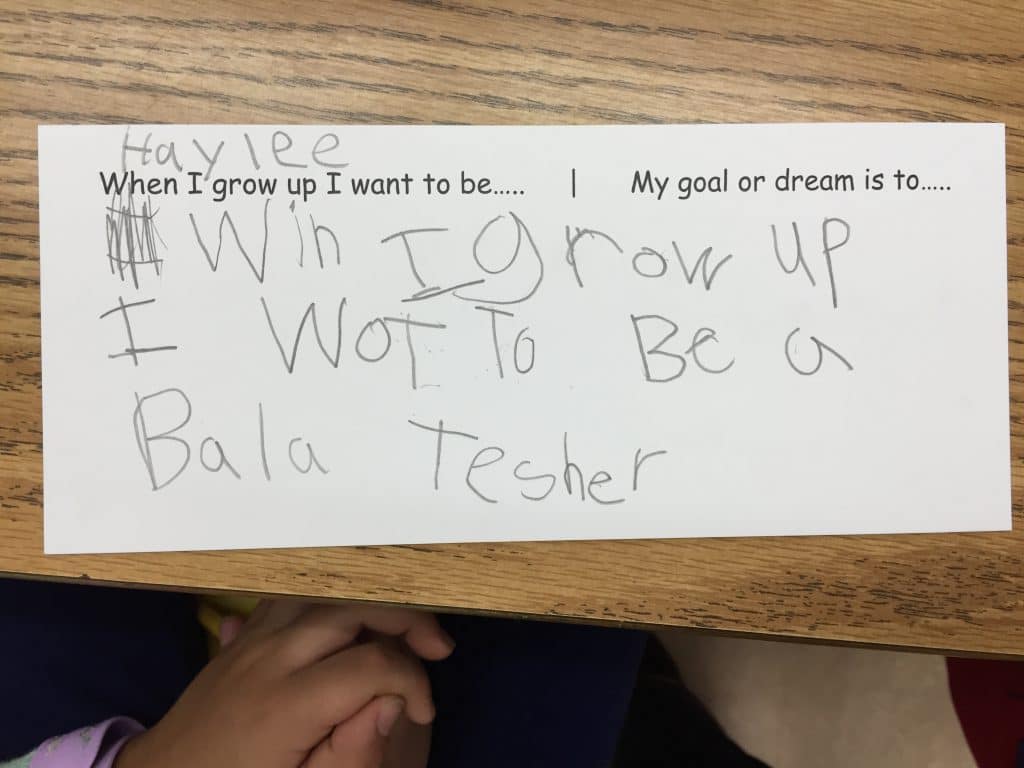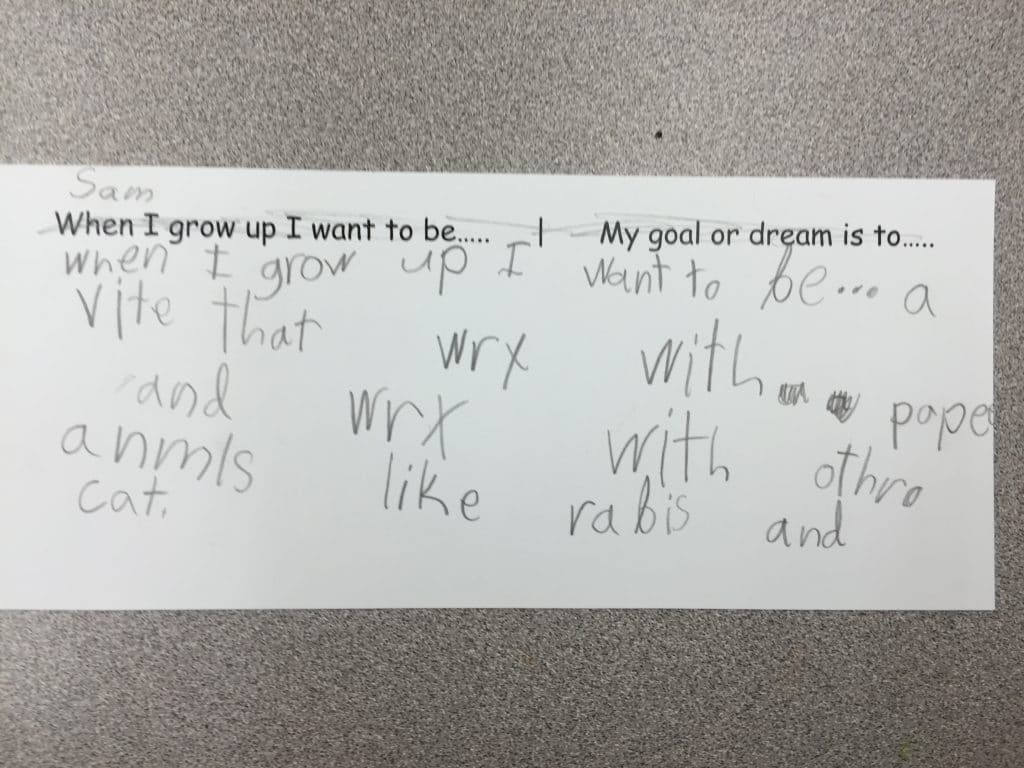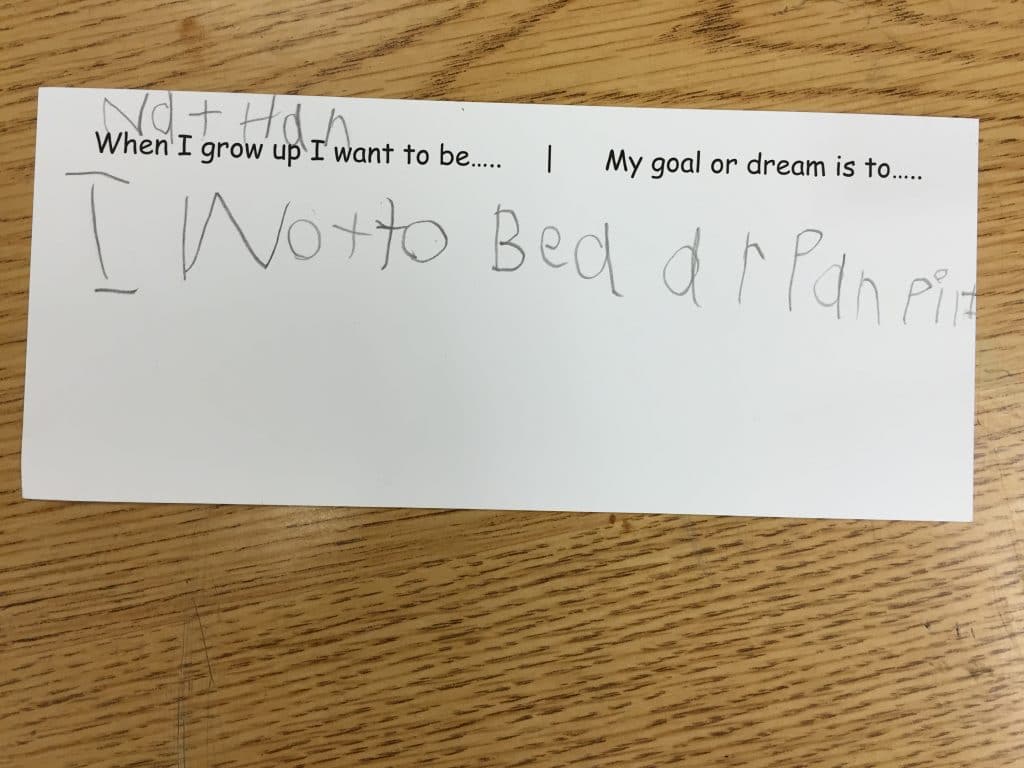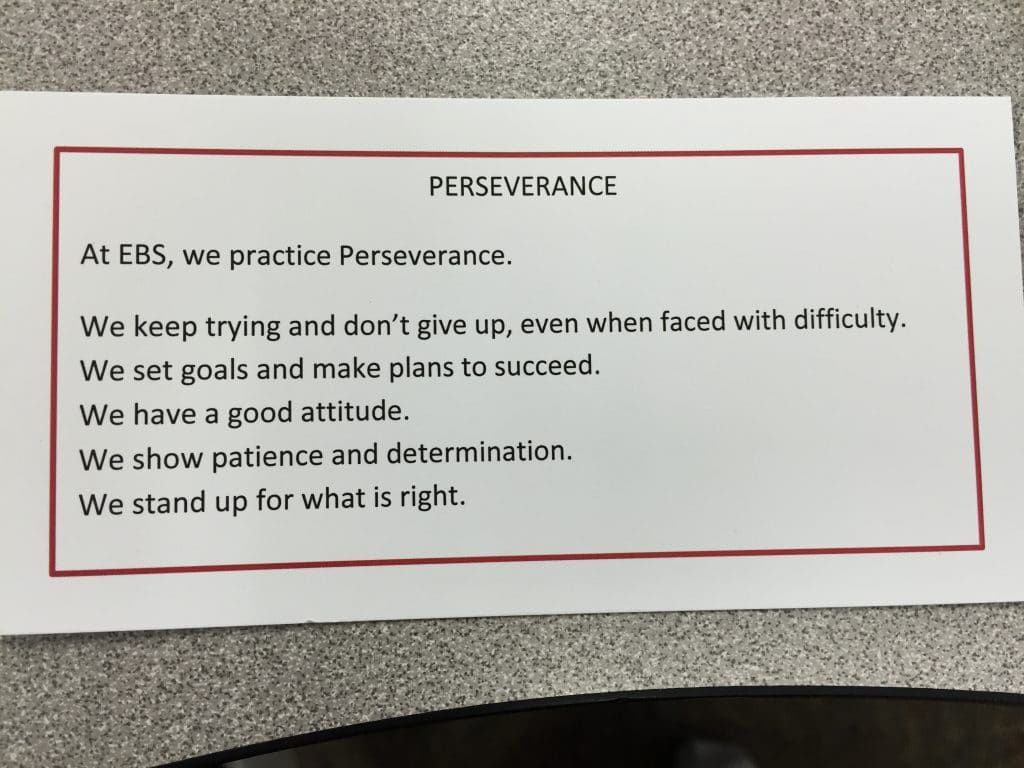 Theo
This name rings a special sound in our hearts! We have all come to know and love this wonderful boy in our class. He has such a big heart and is full of personality. We are so very saddened he is leaving EBS and 206, as he and his family are moving! Theo, you make us laugh, smile and feel so loved! Best of luck on your move! (we hope you stay in touch 🙂
Friday was his last day! We celebrated with a class made book and an EBS memento to remember us by! Thanks Megan Brenk and Rae Peterson for making our last day with Theo so special!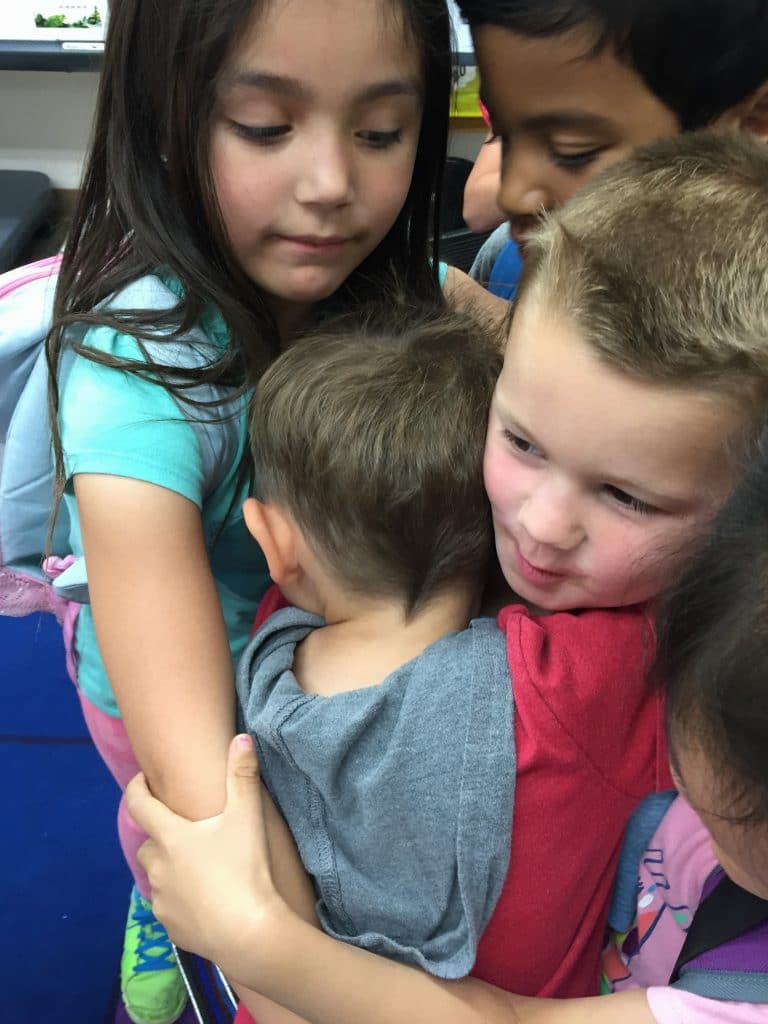 Monday – 4/20
Music with Mr. Waczek
Renew Book Borrow Bags (return the bags to receive new books)
Star of the Week Kit goes home (1-TK and 1-K student each week)
Tuesday – 4/21
Return School Library books
Wednesday – 4/22
Computer Lab with Ms. Martin
Library Visit with Ms. Tremblay –  (

TK dismissal at 12:55 in the library)
Thursday – 4/23
Mission Federal Credit Union at School for deposits!
Friday – 4/24
EBS Idol
Homework/Reading Log Due (aim for 20 minutes of reading a session…break in two parts if needed)