Whole Body Listening Lesson
This week, Ms. June (School Psychologist Support) came in to teach our class about a newer strategy that has been growing in popularity in school settings. It was developed by an Occupational Therapist (Susanne Poulette Truesdale) and is now in many school across the nation. Ms. June came in to read the class a book about Whole Body Listening in which it was explained that students can and need to use their whole body to listen. After the story and some practice using whole body listening, students created a hand with a picture on each finger to represent each part of our body that listens (ears, mouth, eyes, hands, feet, and brain). We tried using some of this terminology in our class to remember to listen with our whole body. For more examples you can google or pinterest search lots of ideas around this topic.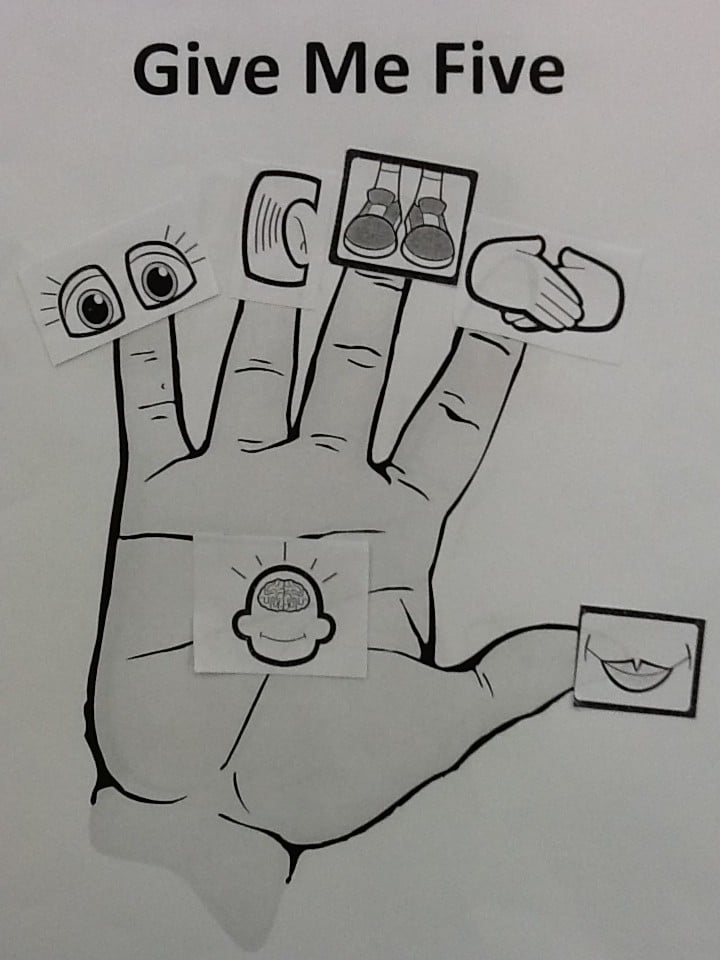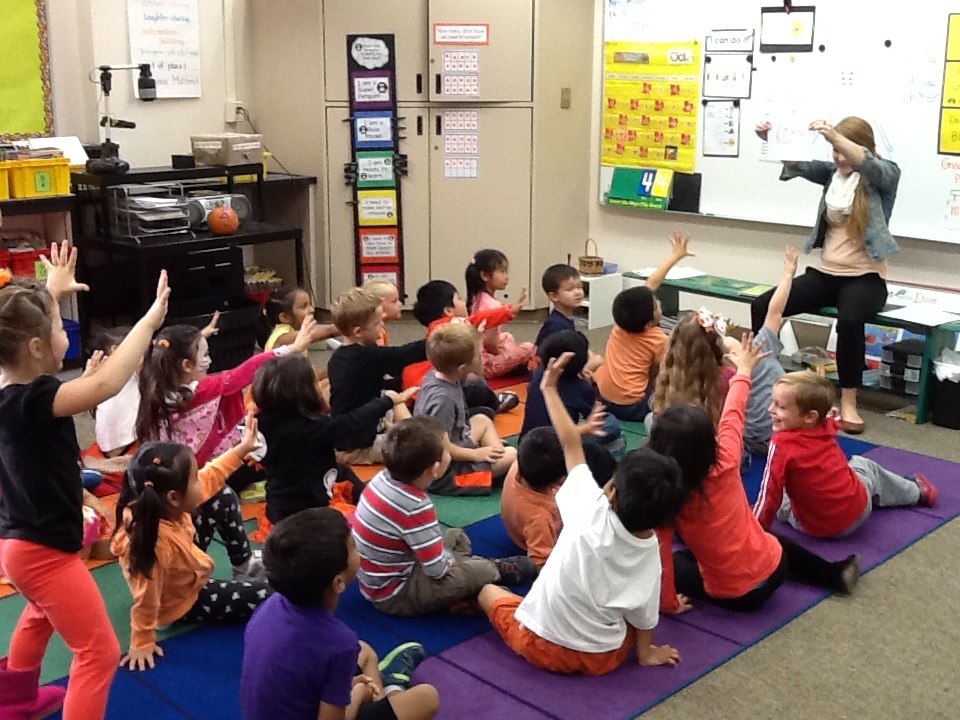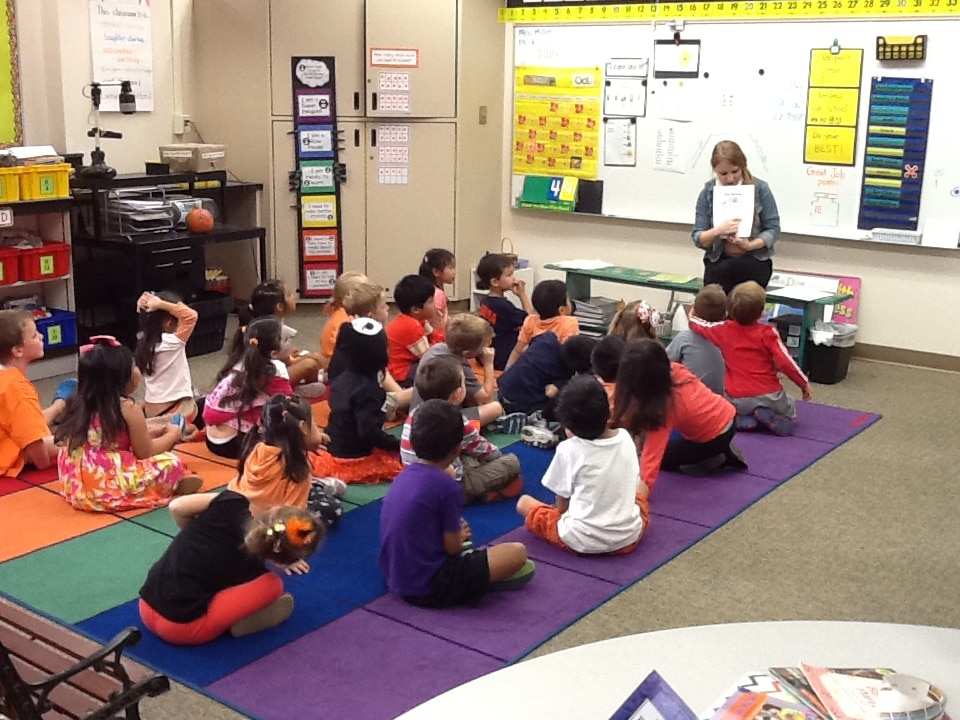 Halloween Party
We had a blast at our 206 Halloween Party. A special thanks to our Room Moms…Megan Brenk and Soya Lee for organizing all the fun! Our room moms decided to brilliantly move the students through 6 Halloween stations. Three of the stations were craft stations and three of the stations were game stations. After all the fun, students got a goody/favor bag for participating and to celebrate Halloween! Thank you again to all the families who came out to support and join in the fun!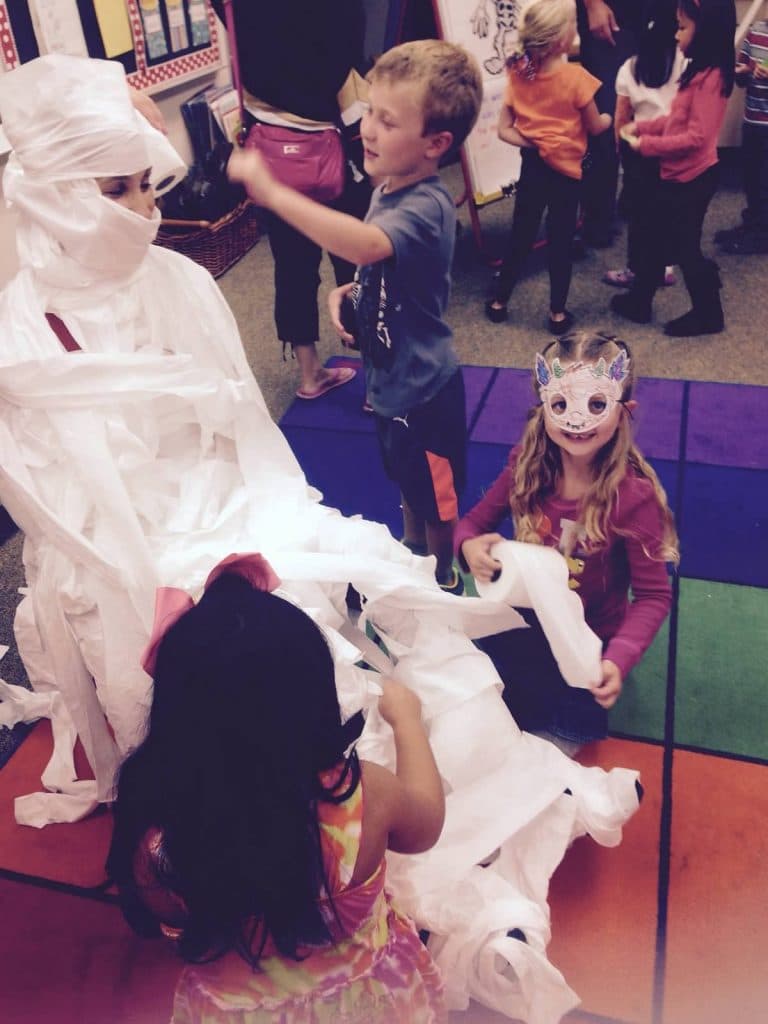 Spider Knowledge
Halloween afternoon, the Kindergartners (blue group) learned some information about spiders as we read a the book, Spiders, by Gail Gibbons. Some of the information we learned was about Spider bodies. We learned they have 2 body parts, eight legs and often have eight eyes! We made spider hats to show the spider body knowledge we learned.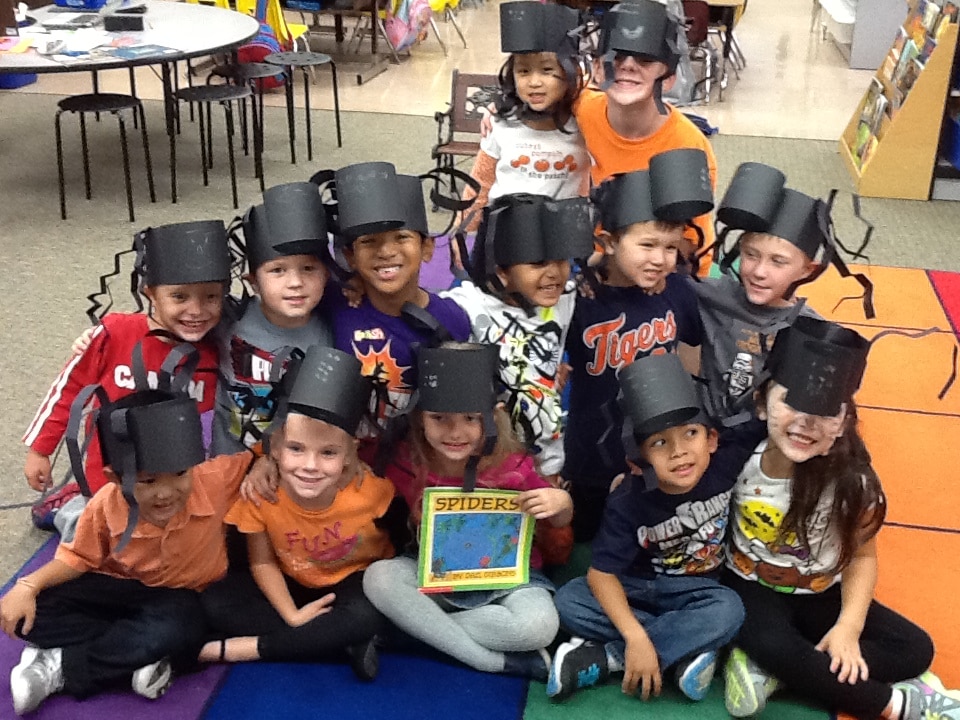 EBS Food Drive (November 3-13)
EBS has an annual Food Drive. This ties into our Character Education lessons of generosity and gratitude. This year they are trying to collect a lot of protein items in the Food Drive as those are in great need and are often the smallest portion of the donated items. There is a list that went home with your child on Friday (on a small, orange half sheet) and there is a sign up list in the hallway (near the classroom door). Please check these items out and see how you and your family can help others in need and use this experience to have conversations with your child about others. We have been using the word generosity a lot in our class this past week. In coincidence, we read a book about the Selfish Crocodile. One of the kids noticed the meanings of the words were opposites as we use hand gestures to help understand and remember these words. Here is a quick list of items that are in high demand and could help others in need. (no perishable or expired items)
canned chicken/tuna
canned beans or dry beans
chili
peanut butter
cereal
rice, pasta
pasta sauce
macaroni and cheese
soups
canned veggies
gift cards to grocery stores
Book Borrow Program Follow-Up
Just a reminder with the Book Borrow Program… If the books are just a little difficult for your child at first, feel free to read them once to your child on the first night or two. Then discuss what the book was about. We always want to focus our reading around the meaning. After a read to them and maybe 1-2 reads together, let your child try it once or twice alone. By the second or third night, your child should be able to read these books independently. Ideally students will read these books 2-5 times every night to increase their fluency, confidence, sight word practice and familiarity with early reading language. If your child struggles with reading the same book over and over remind them they are strengthening reading muscles (just like a sport, you practice multiple times). In addition you can start a Reading Book Worm at home using dot stickers to motivate them further if needed. (see a sample picture in the Media Gallery)
Run Club
Remember you can run in the mornings before school to participate in Run Club. As a class we go out on Friday afternoons with our Kindergartners. In the half hour, students are able to run 2-5 times around depending on their motivation and endurance abilities at this age. As a runner, I know the more practice they get at running a comfortable pace, the better they will able to maintain consistent running endurance. This helps to build a healthy heart, and encourages a lifestyle of daily exercise. Our school also gives a ribbon and certificate when students reach 100 laps around. I believe about 8 students have reached this accomplishment so far at EBS this year. Here's a picture of our Kindergartners after a Friday afternoon run! Great job!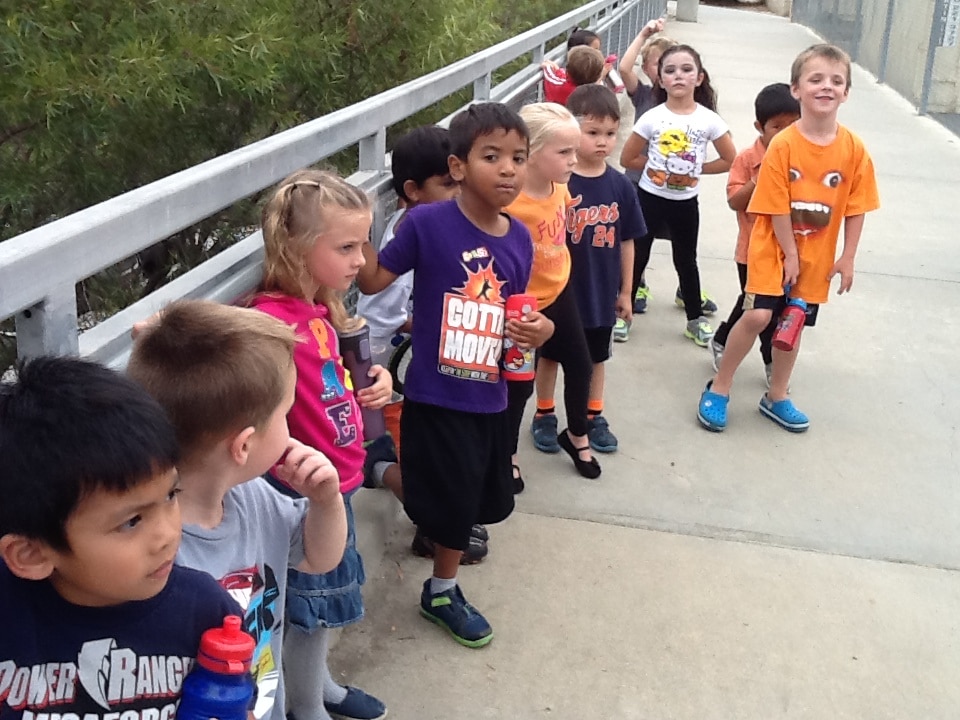 Lost Glasses?
After our fun and crazy Halloween party, a pair of glasses (in a case) were found. Please see Mrs. Miller is you think you might have left yours in our classroom. Thanks!
Monday – 11/3
Music with Mr. Waczek
Return Book Borrow Envelopes (new books will go home for the week)
Food Drive Starts
Tuesday – 11/4
Return Library books in order to check out a book on Wednesday
Wednesday – 11/5
Library Visit NEW DAY/TIME (TK parents …dismissal is at the library at 12:55)
Computer Lab
Thursday – 11/6
Color Day – Wear White
Minimum Day (dismissal at 12:30)
Mission Federal Credit Union at School for deposits and new sign ups!
Scholastic Book Order Due
Friday – 11/7
Homework/Reading Log Due (5 days of reading minimum)
Bring water bottle and wear tennis shoes for Run Club. (K students only)
Character Education Lesson by Holly Kalkin (Gratitutde)
Candy Left Overs????
See the flyer below to donate your candy, help our school, and share candy with others to bring a smile!