Apple Orchard Field Trip
A special thanks to all the volunteers who joined us on this day! Thank you for your time and flexibility as we transported 25 students to the Corcoran Orchard in Ramona.
During our trip to the apple orchard we learned a TON about apple trees and how they grow and what they need to grow. I think for many of us adults we too learned and realized how much information we likely didn't know about apples and apple trees! 😉 It was a lot of fun and very informative. Our class was so fortunate that we to go on a perfect-weather kind of day!
When we arrived Mrs. Corcoran told us the story of their family orchard (how it started, how it grew, and how it changed over the years). We then went to sit at the picnic tables to hear a presentation with props regarding apple growth and tree information (just what we are studying in science). Then we were able to go into the orchard to pick 10 Granny Smith apples to take home and 1 extra apple to eat. We had a little extra time to enjoy the open field as we ate our apples and basked in the sun. Afterwards, we got back into our car loads and headed home! Thumbs up to a successful and informative trip to the Corcoran Apple Orchard!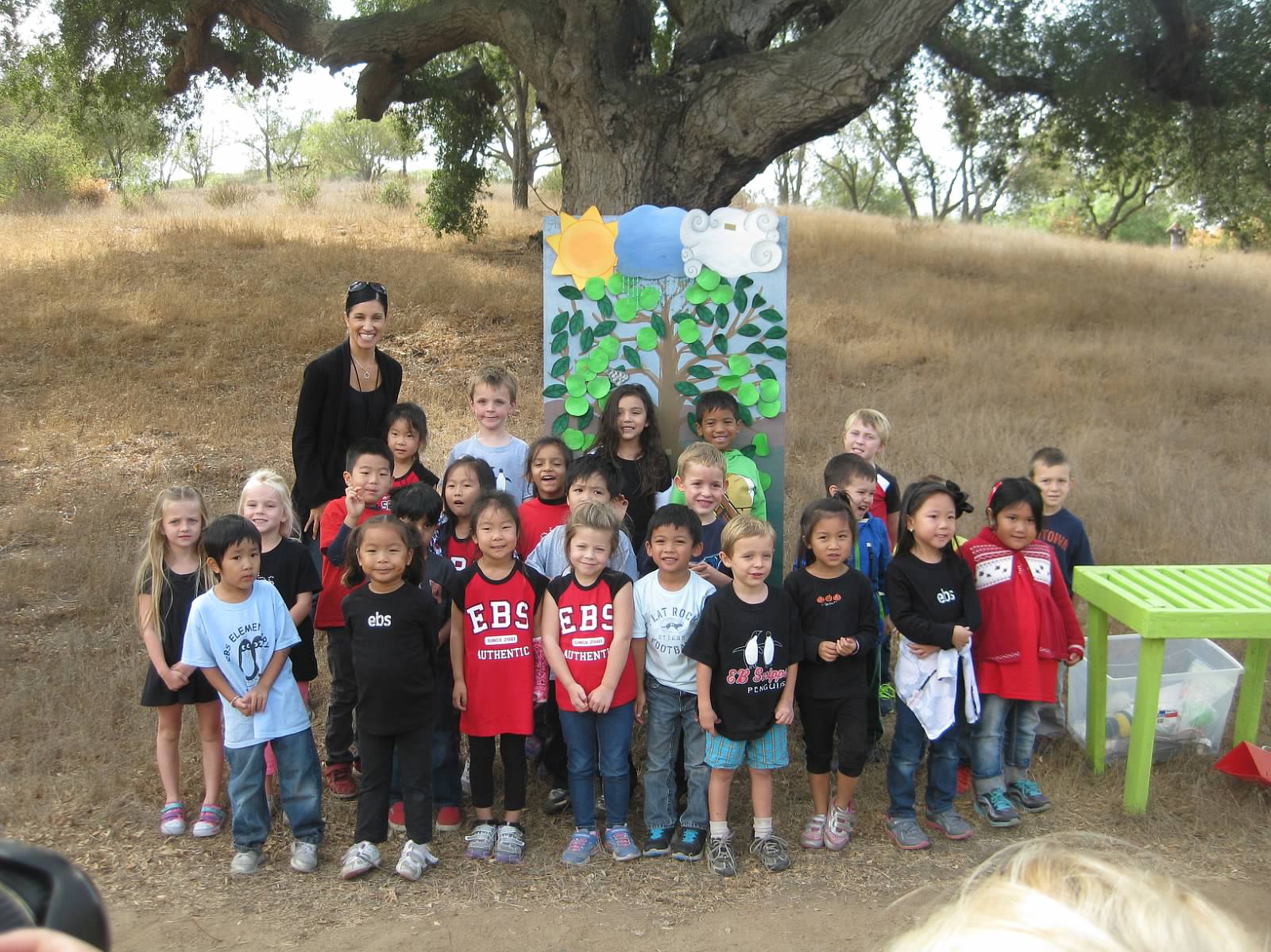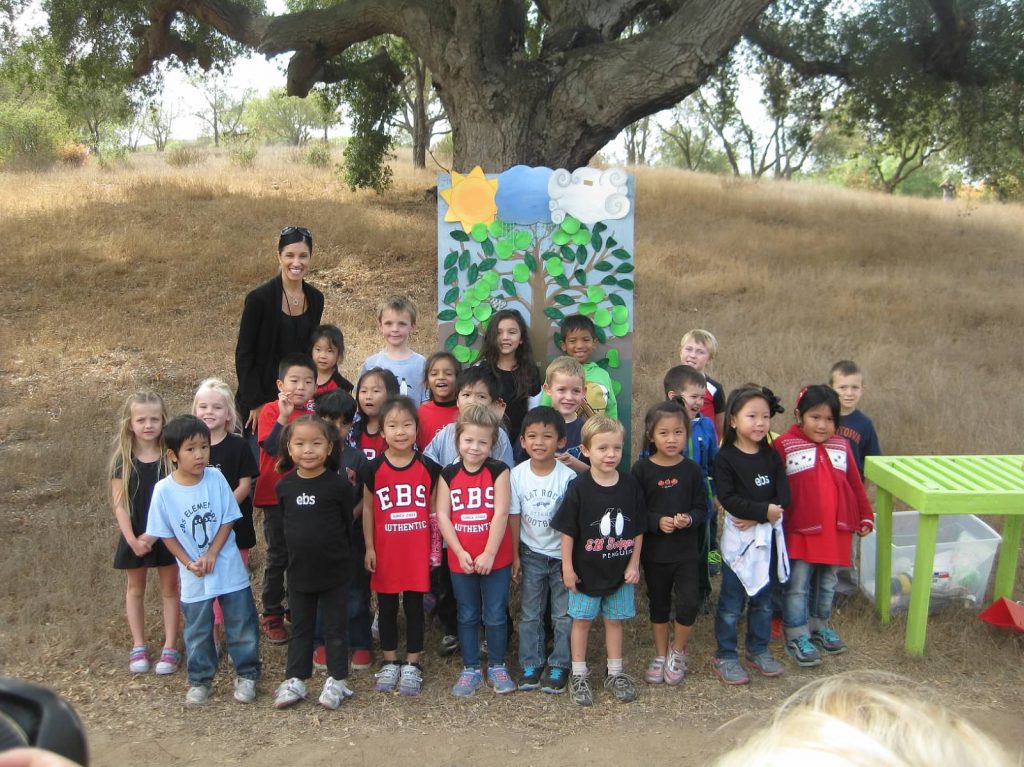 Computer Lab – Raz Kids
Have your child do the following sequence independently. They have practiced this in computer lab and will need to do this independently in class as well.
EBS site
Computer Lab
EBS Subscriptions
RAZ – Kids
Type in "ebs206"
Have your child click on their name (color/shape individual icons)
Click the Blue Planet
Books can be read in any order. They must get a green check for the listening part (ear icon) and the read independently part (eye icon). They get points for every book they read. The site will keep track of their reading progress.
They can log these books into their Reading Log/Homework.
Mission to Save
This is a great opportunity that Mission Federal Credit Union offered to 1 school in Scripps Ranch. A flyer went home about a week ago with students regarding the program. For any student enrolled in our school, MFCU is offering a savings account. Only a quarter is needed to open the account and MFCU is able to guarantee 5% interest on the first $500 dollars that you deposit. Its a great way to start the conversation around earning, saving, and money with your student. If you missed signing up last week, they will be taking more sign ups on November 6th before school. In addition, they will be on campus every Thursday, so that students can make deposits even with change found around the house and car. Check it out to see if you want to take advantage of a great program.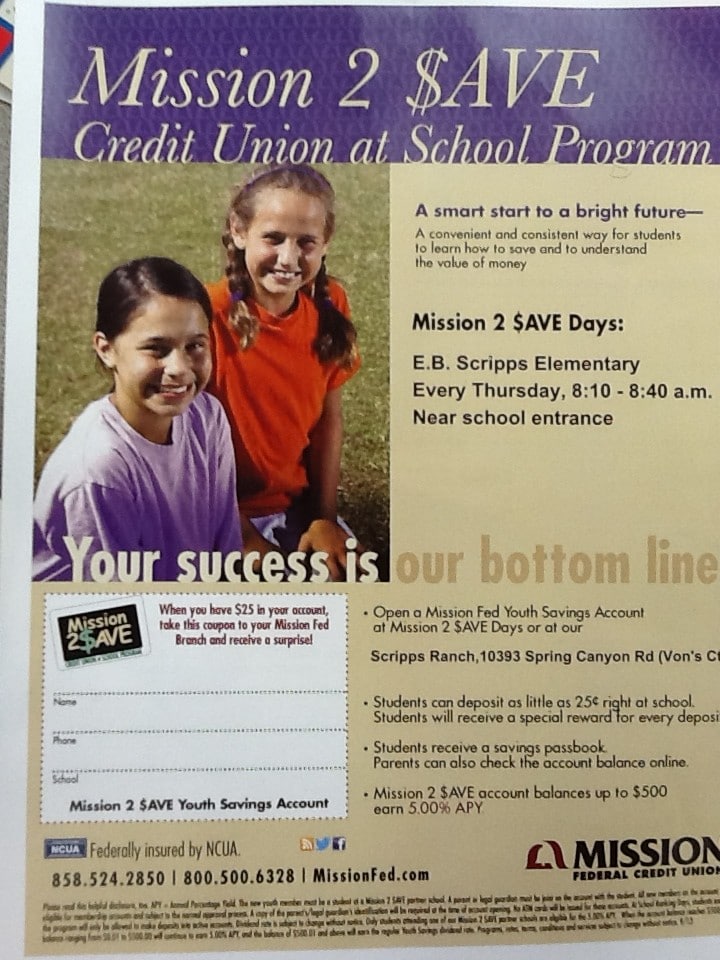 Sight Words (aka High Frequency Words)
Please take the time to practice these each day. This can be done in the car, during breakfast, before bed, or any other little pocket of time. It is a valuable asset to their reading and is strengthened over time. I found many of the students don't know many of these sight words I have included in the reading log each week. For this reason, I have changed the weekly homework log to only include 3 sight words rather than 5. I will also include review weeks as well. Another supportive idea is to make a set of cards to practice at home. Here is a sample set I use in our class and I have one in my own home as well. Each week you can add the new cards as your child learns them. If you are just starting to learn and practice them at home, start with 3 or 5 cards and build on from there. I'm attaching the latest Room 206 Sight Word List here in case you need to go back or see them as a whole. Next week's words are included here as well.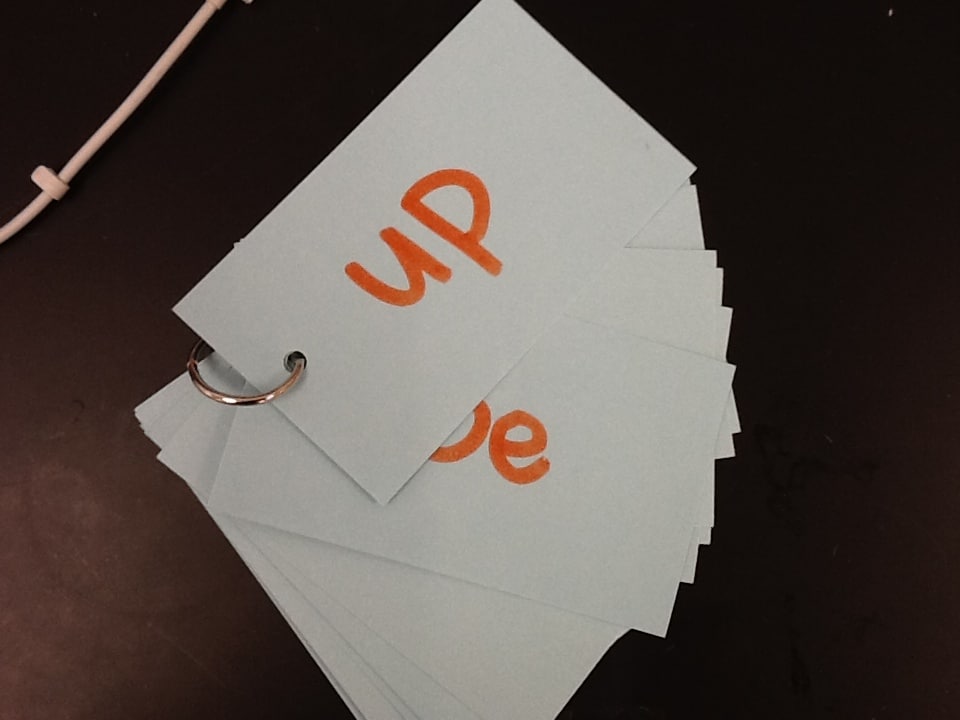 Book Borrow Program
Starting on Monday, students will be choosing books to take home. We will be choosing books with in their range. Please read the letter attached to the manilla envelope. It will be in your child's folder. This letter gives a lot of information about independent reading for your student and book difficulty and fluency. Students will pick new books every Monday. They may log the SAME titles multiple times on their log. If you child need extra motivation,  you can purchase dot stickers to build a reading worm (1 dot per book read). See sample worm starter below.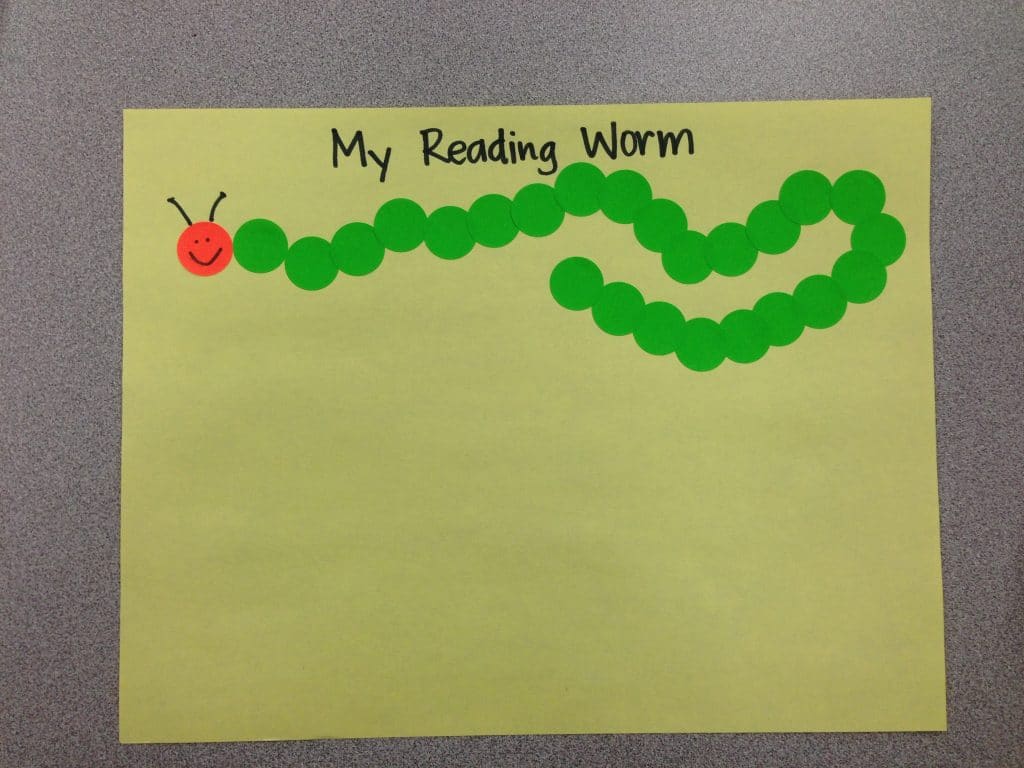 District Survey Cards
These pink cards went home on Friday. Please return these as soon as possible in your students folder as we are required to turn them in for every student. Thank you for your support.
Run Club
We did our first week of Run Club on Friday afternoon (with our kindergartners). Students run as many laps as they can around the center shared field. Each time they run around they get a popsicle stick to keep track of the laps they've run. At the end we mark down the total number of laps run that day. Students throughout the school have the opportunity to run in the mornings as well as with their classes to build their total number of laps. On these days our kindergarten students will need to wear the same tennis shoes they use for PE as well as bring a water bottle that day (we bring these up with us to the field).
Don't Forget??????
Please remember to have your child put their name on homework or any other papers being returned. We have had some students homework, field trip forms, and conference sign up sheets returned with no name on them. Please check and remind your child to mark their name on their homework.
Monday – 10/27
Return Federal Survey Cards
PE – Wear Tennis Shoes that cover the entire foot.
Whole Body Listening Lesson
Tuesday – 10/28
Return Library books in order to check out a book on Wednesday
Wednesday – 10/29
Library Visit NEW DAY/TIME (TK parents …dismissal is at the library at 12:55)
Thursday – 10/30
Color Day – Wear Orange
Minimum Day (dismissal at 12:30)
Mission Federal Credit Union at School for deposits (see flyer for the deal and details)
Friday – 10/31  – Happy Halloween
Homework/Reading Log Due (5 days of reading minimum)
Halloween Party!! 11:30 – 12:30 (check to make sure you're cleared…
Bring water bottle and wear tennis shoes for Run Club. (K students only)
Have a safe and fun night!
Candy Left Overs????
See the flyer below to donate your candy, help our school, and share candy with others to bring a smile!