IN THIS POST:  Conference Week Modified Schedule, Scholastic Book Order, Distribution Recap, Social Emotional Lesson – Perseverance, Dr. Seuss Week Recap, This Week's Art, Computer Lab Link Now in our Clever Portal, Asynchronous Work This Week, Anonymous Feedback Form, Art This Week, Save the Date, This Week
Conference Week Modified Schedule
This week our schedule will be modified for Parent Teacher Conference Days on Wednesday – Friday. Thank you for your flexibility. Feel free to print this schedule to remember the changes in times on those 3 days.

Scholastic Book Order
Check out the book options for this month! All book orders due Sunday, March 7th.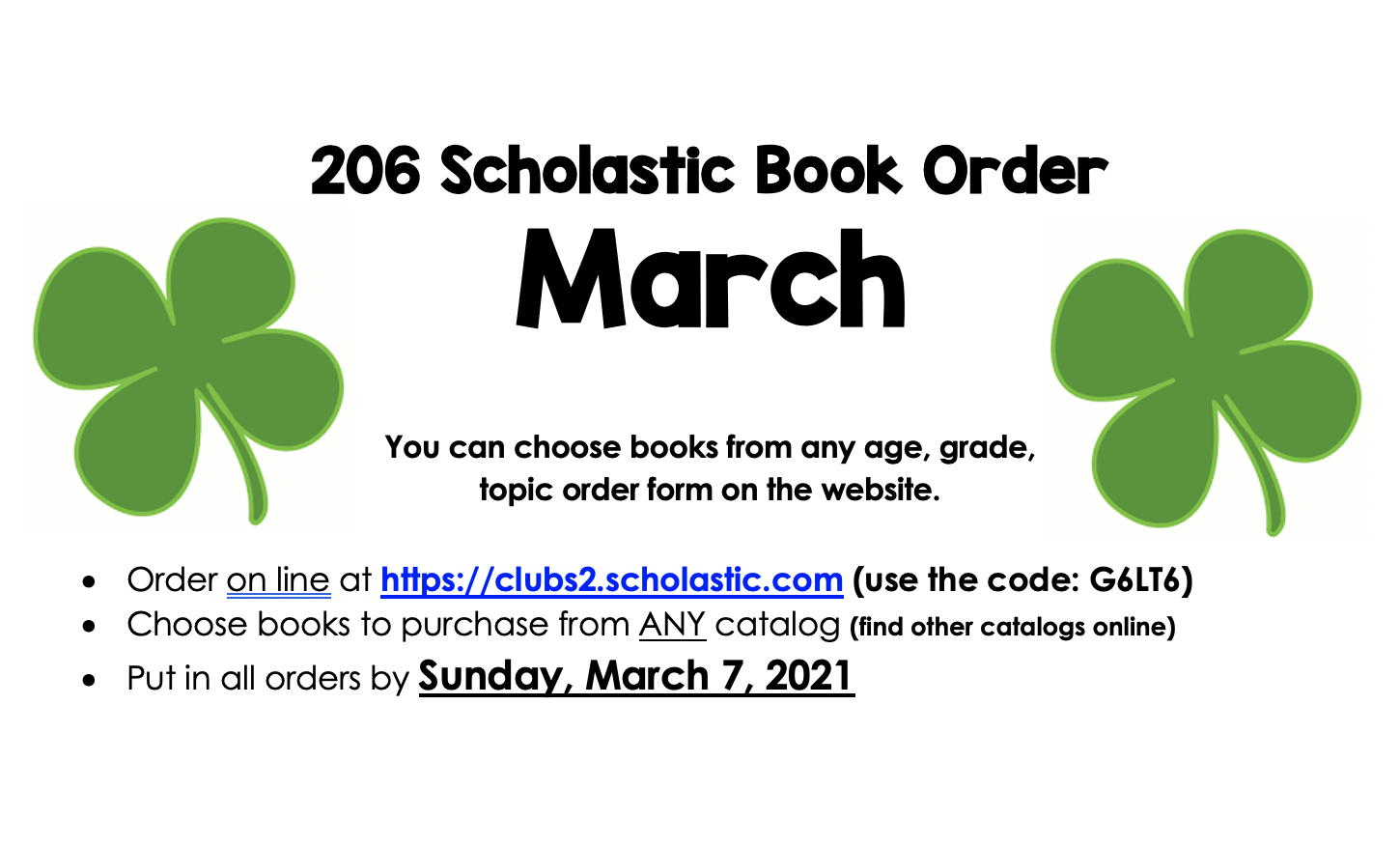 Distribution Recap
This past week I got to see many of the sweet faces! If you missed any of the info about the materials that were passed off that day, see the FB page for a diagram of what was included or the email with a link to the same information.
Please make sure you put any unused materials from February in the current folder (Yellow).
Social Emotional – Perseverance
This past week our Social Emotional Lesson was centered around perseverance. Though we have spoke about this word before, this lesson brought up some conversation about the word "perfect" which we are trying to not use to attain. We also spoke about praise. Some of us are very hard on ourselves. Thinking we should have done more or done better. Its in our nature, for some topics to drive towards excellence. Though that is not bad, the true praise is not for the excellence nor is it only for those people that strive for perfection. EVERYONE IS WORTHY and DESERVING of PRAISE. The praise comes in the effort, the trying! The praise is for the bravery to get out there 1, 2, or even 57 times. There are natural rewards for achieving, but the trying often goes unnoticed and many efforts don't achieve for a long time. That doesn't lessen the effort or deserving of praise any more or less!
Hoping you all applaud yourselves (for getting through a pandemic with young children…daily and hourly trying) and applaud your children for choosing to keep trying each day despite us not being in a physical classroom or having typical play experiences for a whole year. Similar to a family, the house is not the home, its the people in your heart! The family of Team TK does not lie within 4 classroom walls, but in the hearts of these voices! (I often hear… "I wish I could hug you." or "I love you so much!" This is proof that love overcomes it all!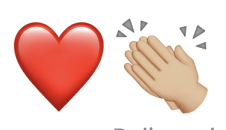 Dr. Seuss Week Recap!
What a fun week we had celebrating Dr. Seuss! We learned so much about him, made some Dr. Seuss Art and read some of his most popular books, and characters!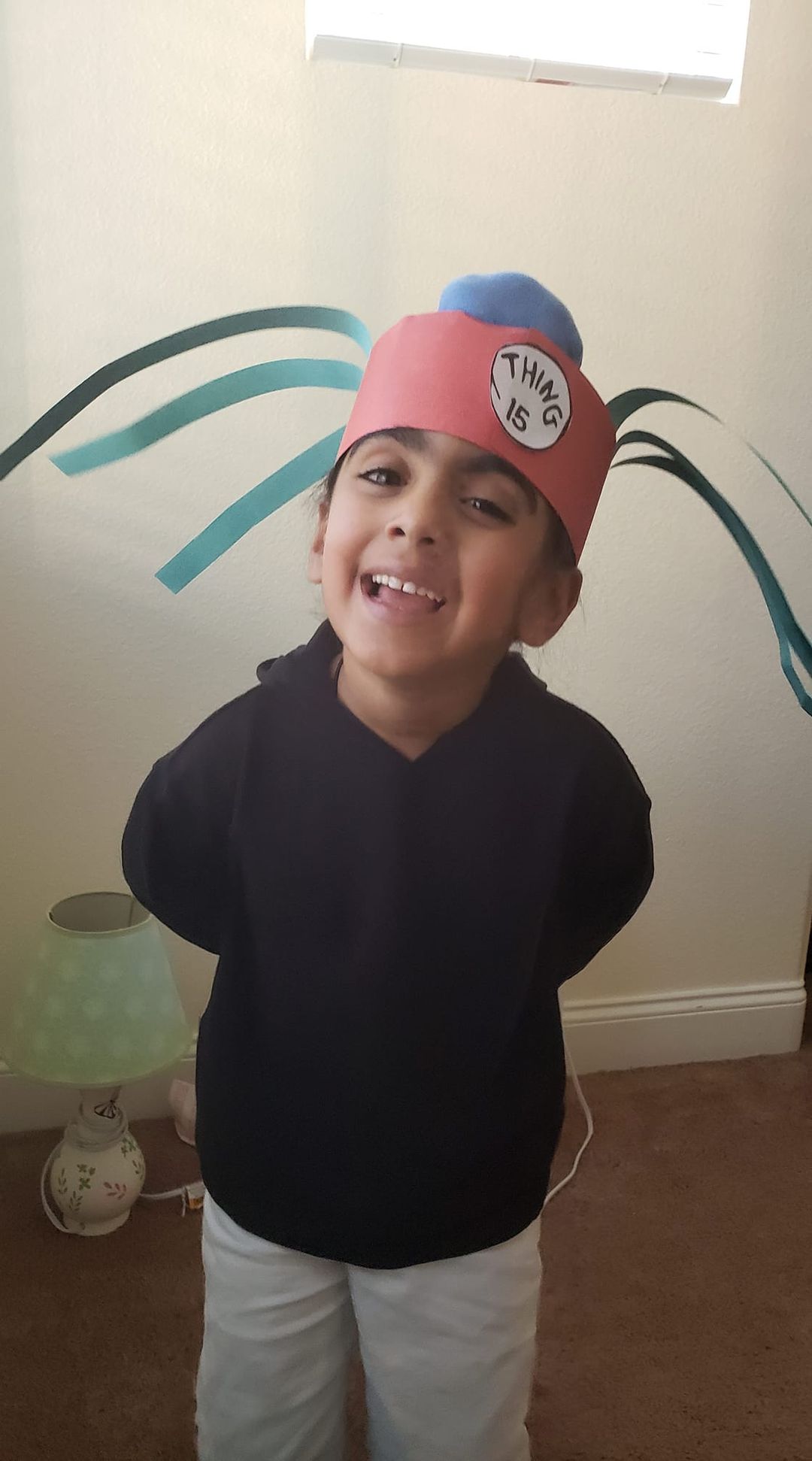 This Week's Art: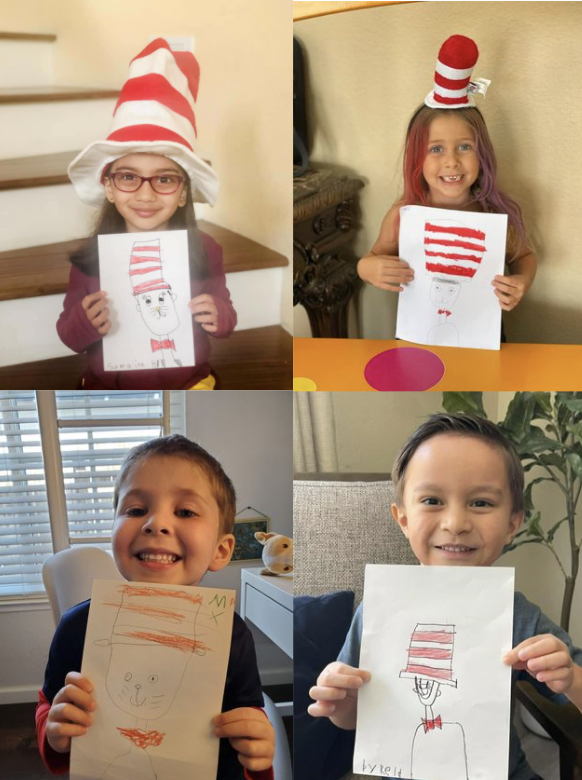 Computer Lab Link now on our Clever Portal
Check out the new link to school website's Computer Lab page. You can access many of the purchased subscriptions from our generous AFP. Check it out! This past week in Tech Time, Ms. Martin showed the students, the Suessville website and the "PBS" website. Give it a try…when in Clever, click on the penguin at his computer!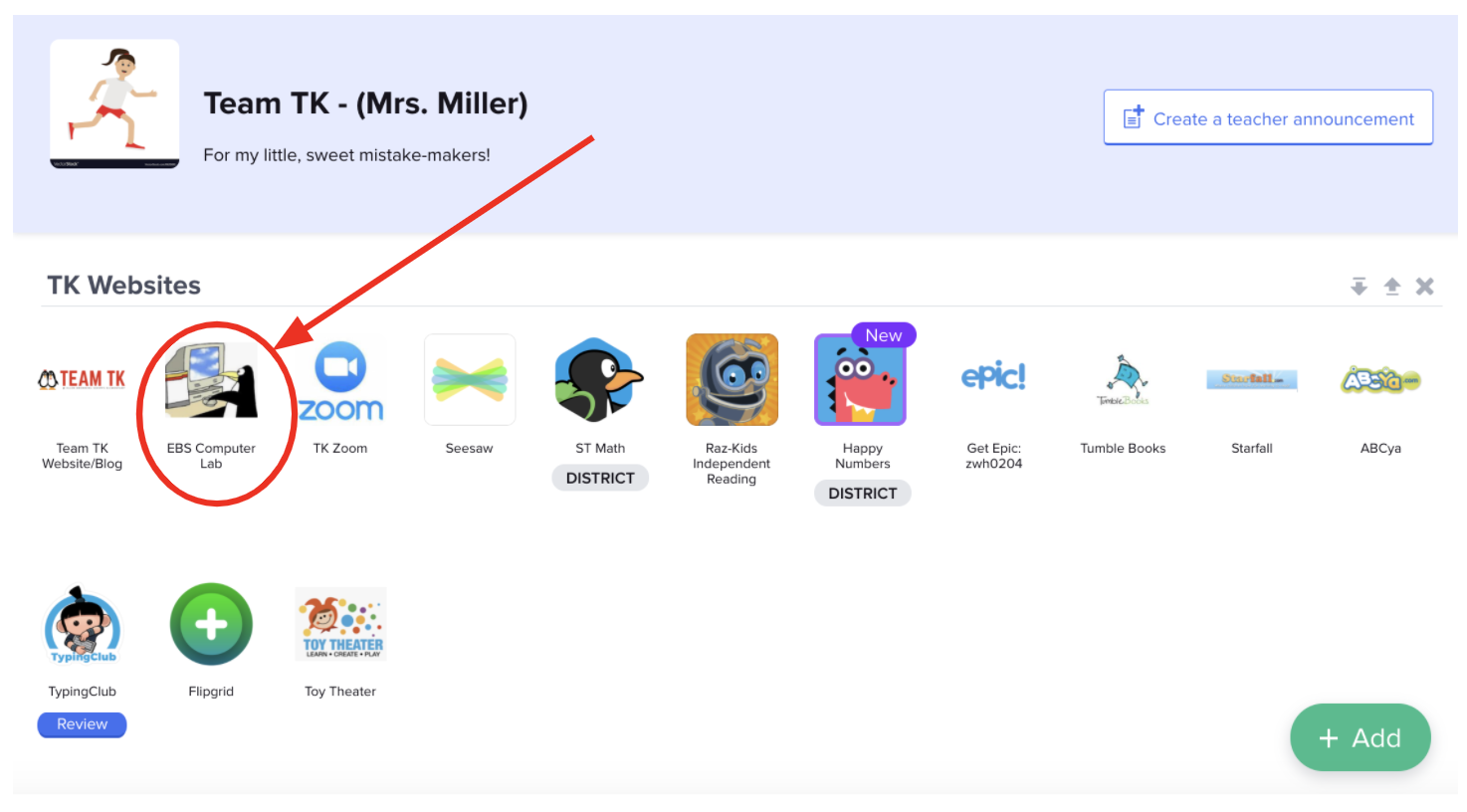 Asynchronous Work for March 8 – 12
As we have worked a schedule to limit student online time, try to get practice on these platforms for student practice.
Math – ST Math or Happy Numbers
Independent Reading – RAZ Kids  or Book Bag  or Get Epic
Seesaw – Assigned within Seesaw
WRITING – Submit one piece of INDEPENDENT writing each week on Seesaw (done with paper and pencil/crayons). Please have your child use the camera feature to submit a picture of their writing. Then have them use the microphone feature to record their writing and submit with the green check.

If your child is NOT writing sentences, have them label a picture (with their own spelling or letter label for each item) and submit a photo and recording of it.
If your child is writing sentences, they can write a Beginning/Middle/End story about myself OR write a letter to Mrs. Miller asking me and telling me anything they would like. They may include a picture and must submit a photo of the writing and recording of them reading it.
Anonymous Feedback Form
If you have feedback (positive or constructive) or ideas please take a moment to share your thoughts and feedback! I am loving getting to know the kids better and that they are getting to know each other better despite the challenges we don't typically deal with! Anonymous Feedback Form
Save these Dates
Upcoming Distribution Days (TK/K)

Tuesday, April 6th
Tuesday, May 4th

Conference Week – March 8- 12 (modified Zoom on 3/10, 3/11, and 3/12)
Spring Break – March 29 – April 2nd
The Week Ahead…
Monday – 3/8/21
Morning Meeting
Character Education Lesson (Honesty) @ 10:30 with Mrs. Nicole (Meyer)
Tuesday – 3/9/21
Morning Meeting
Art @ 10:30 (Prepare Materials – Rainbow Chain link…clipped together)
Parent Conferences Begin
Wednesday – 3/10/21 
Morning Meeting
Music with Mr. Waczek, 10:30 – 11:00
First day of modified schedule for Parent Teacher Conferences
Thursday – 3/11/21
Morning Meeting
Tech Time with Ms. Martin (make sure your child can independently minimize.)
Second day of modified schedule for Parent Teacher Conferences
Friday – 3/12/21
Morning Meeting
Music with Mr. Waczek, 10:30 – 11:00
Last day of modified schedule for Parent Teacher Conferences
Friday Dance Party: