IN THIS POST:  Conference Week Zoom Modified, Parent Teacher Conferences Next Week, Happy Diwali, Veteran's Day Art, Thanksgiving day Art, Juggling Practice, Retelling, Friday Copter Craft, Asynchronous Work This Week, Anonymous Feedback Form, Save the Date, This Week  
Conference Week Zoom Modified Schedule
Just a reminder that our Zoom Schedule is modified next week due to Parent Conferences. Please remember to adjust your log on times.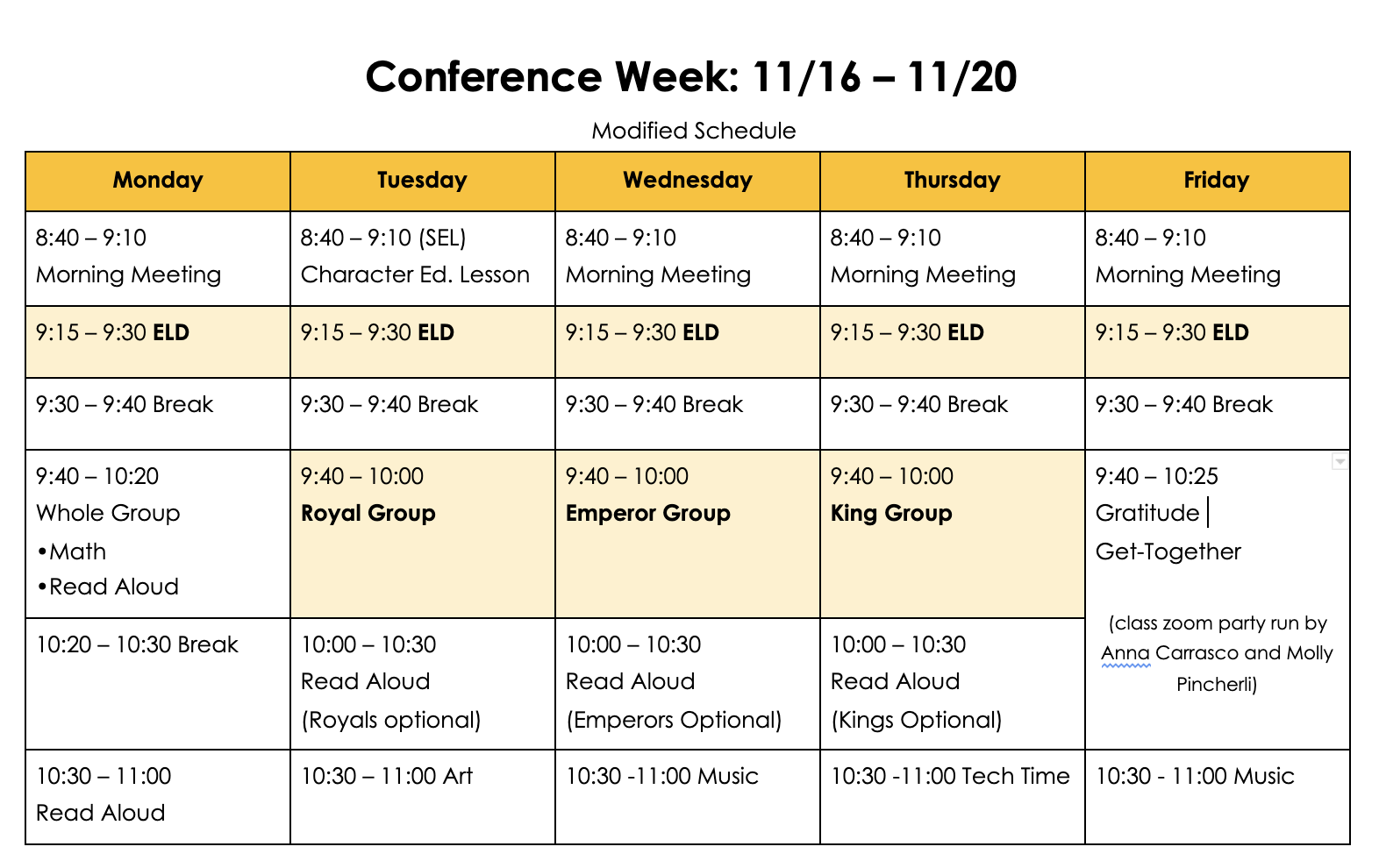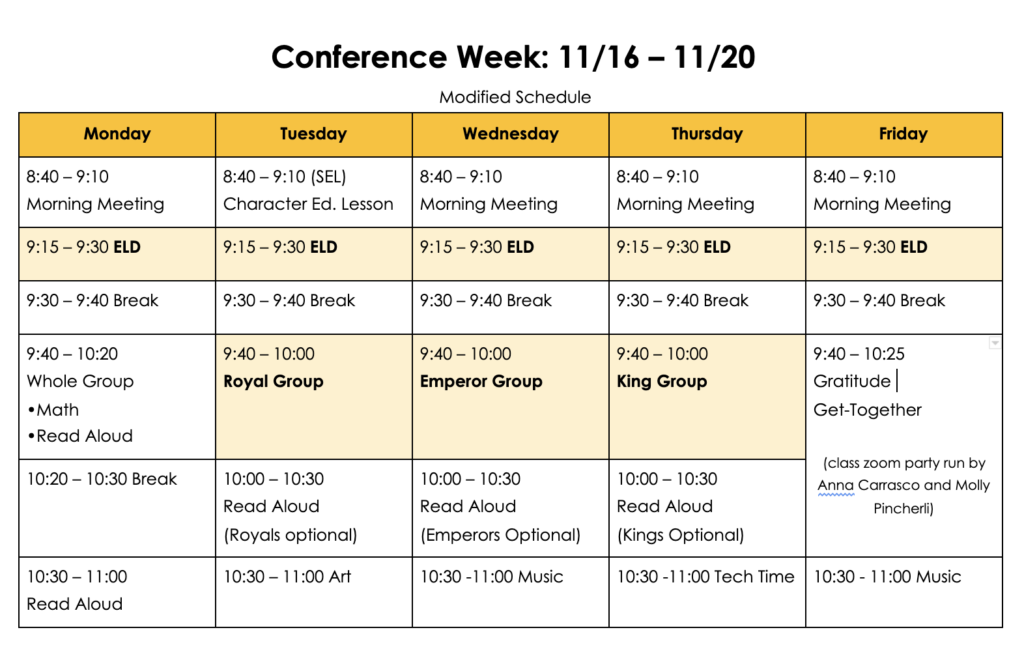 Parent Teacher Conferences
Parent Conferences begin on Monday! Conferences are 20 minutes long in which we will go over how the report card works, your child's progress and their next steps to tackle for growth. These will not be available in hard copy and we will be explaining the report card during our Conference Zoom along with slides. You will have access to log in and get your access to the report card next Friday, November 20th. 


Happy Diwali /di-vawl-ee/
Saturday was the start of Diwali! On Friday, we learned a little bit about the 5 day celebration and made our own oil lamp! Hang your oil lamp up to decorate for this 5 day festival of lights!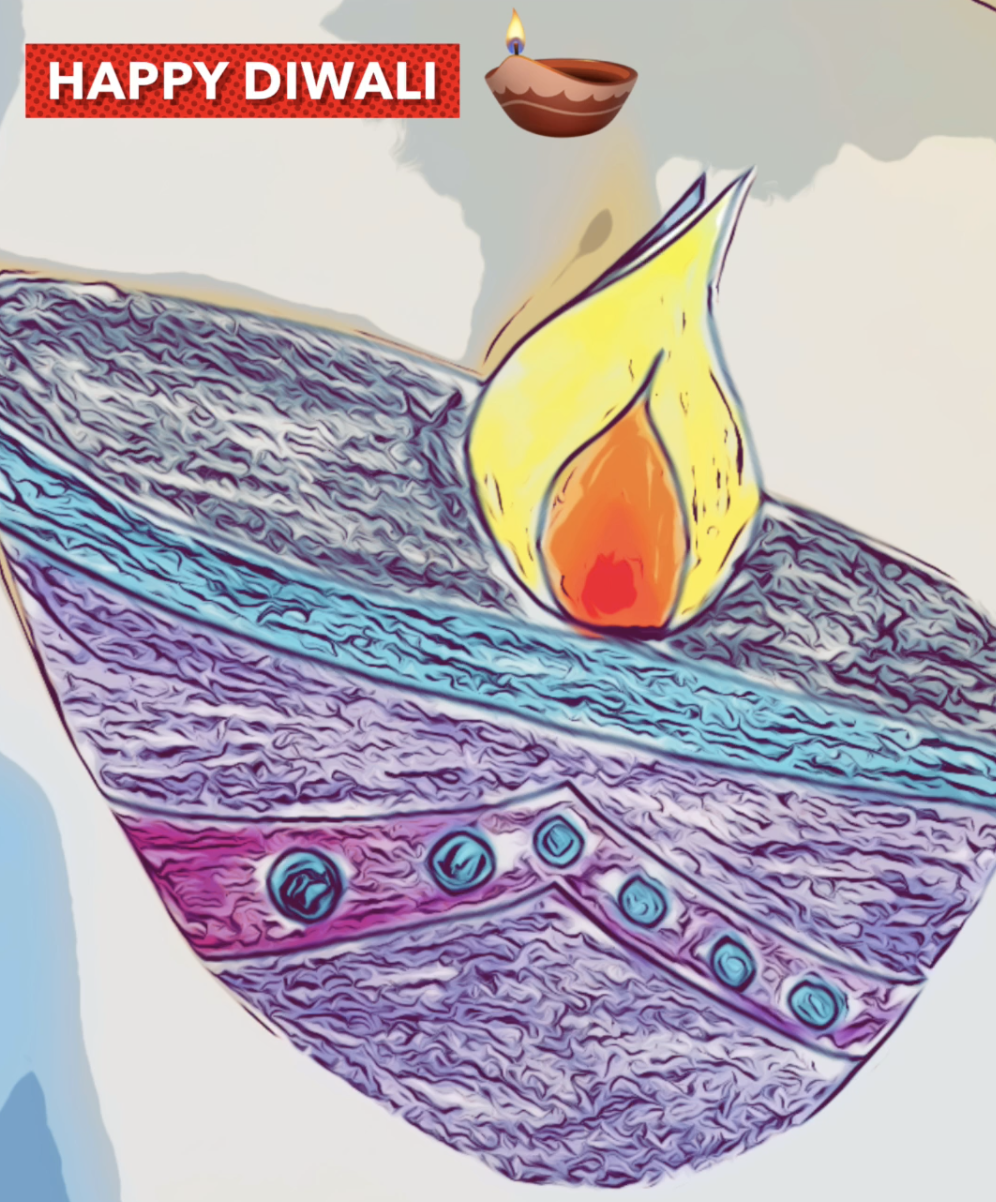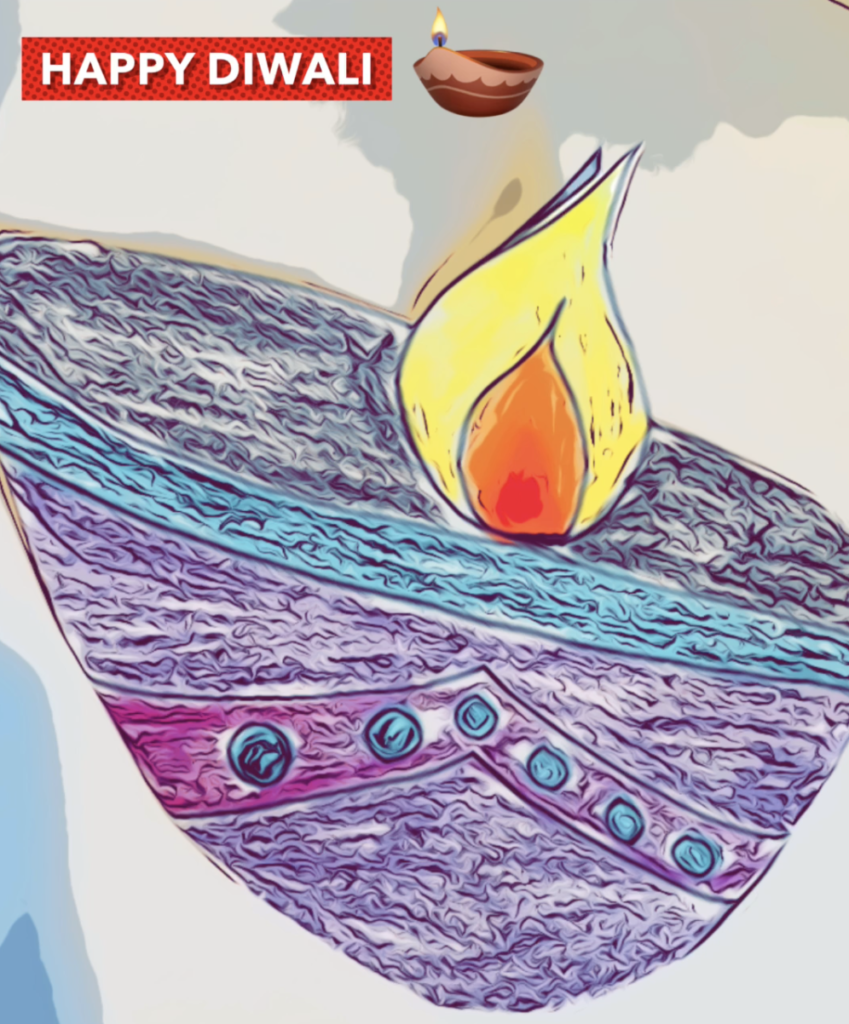 Veteran's Day Art
This past week we did a Veteran's Day Art that not everyone is familiar with. There is history about the RED POPPY that I sent in email to explain how it was and still is a way to give respect and tribute to those who served for our country!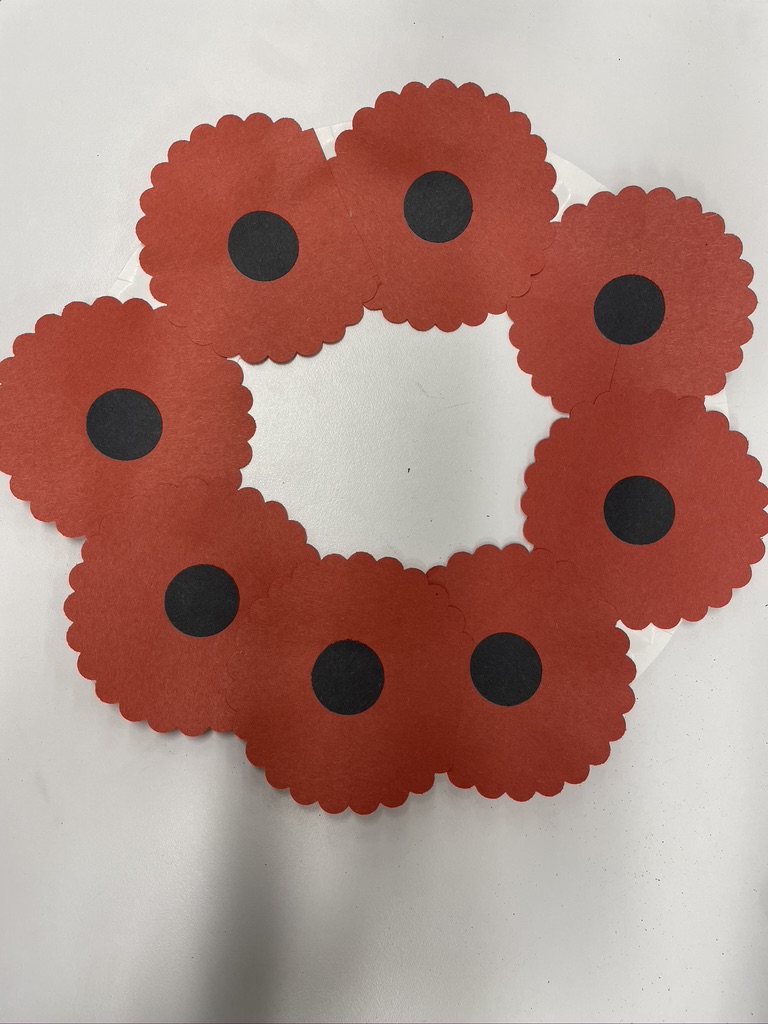 Thanksgiving Day Art
On Tuesday we are going to do a Thankful Tree for our art time. There will not be enough time to cut out the leaves as they are more challenging to cut and take time. Please have these cut out before next Tuesday. 
I know you may be tempted to jump in and cut for your child if they are still learning, but guide with your words and let them practice doing a "hard thing." This tells them you believe in them and lets them make amazing mistakes! 
OPTIONAL PRE-DISCUSSION: Pose the question at dinner or in the car…what are you grateful for? Follow up with …."why?"
The leaves are in the craft bag and look like this: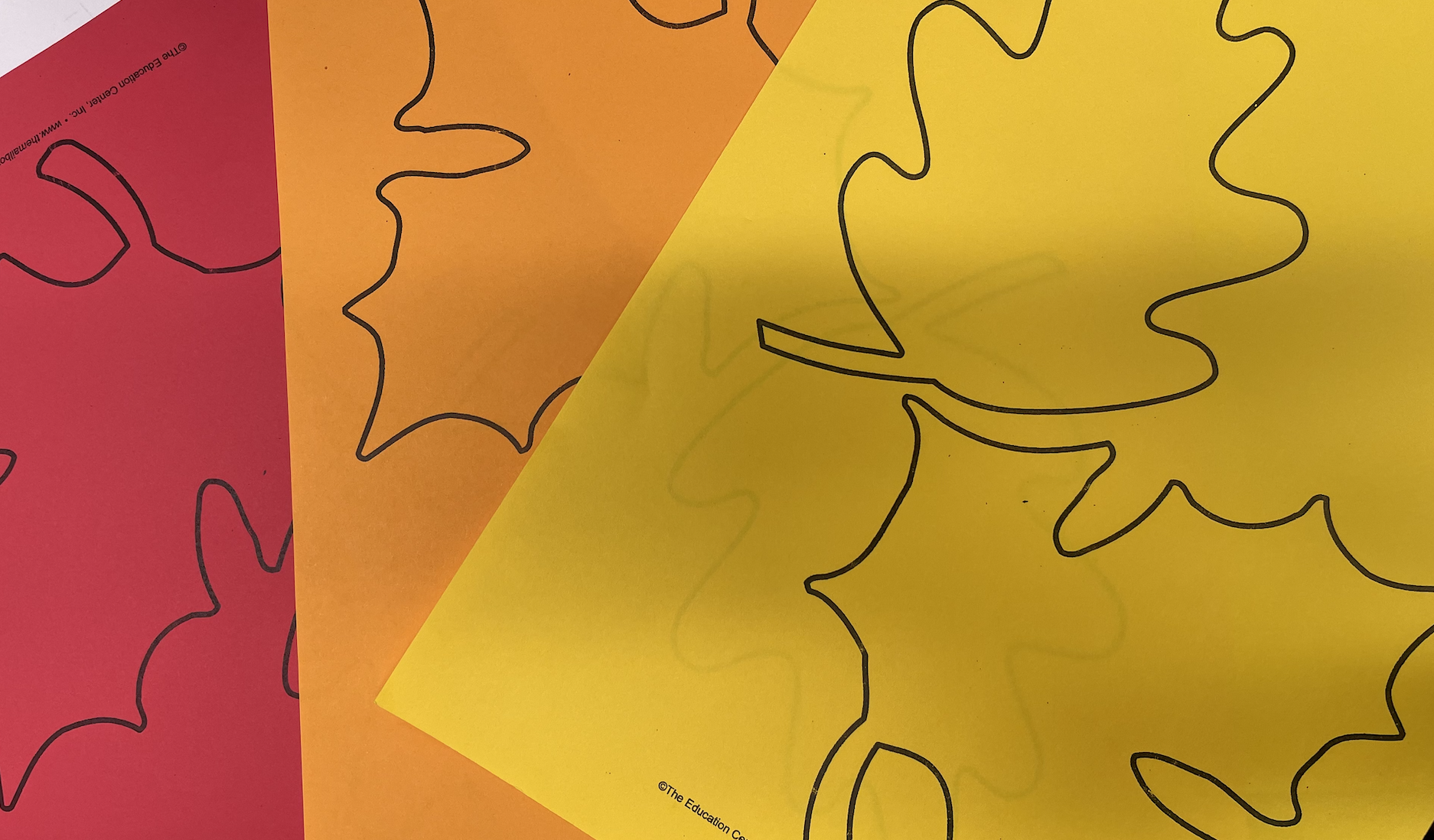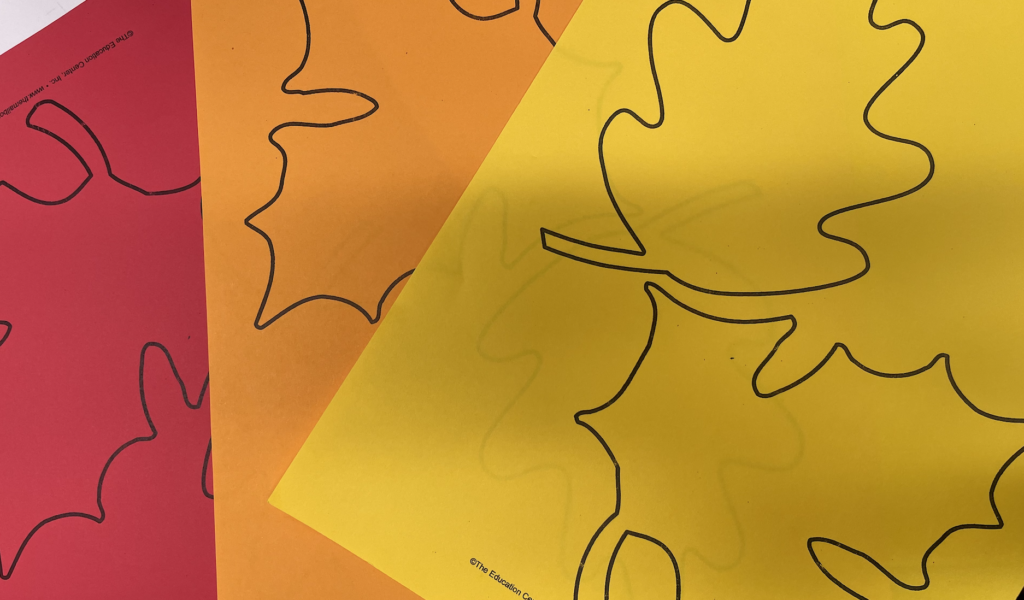 Juggling with Coach Champion
This past Thursday, we tried to do a "hard thing," with Coach Champion! He shared a video teaching how to juggle! He shared this with classes to use for PE, but I thought it doubled nicely as a way to practice doing something hard and embracing and praising the mistakes during the learning process (since the average kid, and person aren't juggling experts)! 

Feel free to watch the video again with you child and have them keep practicing with one ball and at some point try adding in the 2nd ball! PRAISE a TON for any effort they are making! We value our kids for their personalities and for their EFFORT! Cheer on the mistakes…it means their trying and learning! 
Coach Champion's Juggling Video
Retelling
One area of reading we have been working on is Retelling! Retelling is a way we check for comprehension, sequential understanding. It is not super complex nor does it need to be super detailed but is an important starter step in understanding. We are checking to see if student 
Friday Announcement Copter Craft
This past week during Friday Announcements, Ms. Sloan had an older EBS student who showed how to make a copter craft! If you or your child was interested in trying to make the copter at home, I trimmed down the video to only include the directions to the Copter. Give it a try!! You can even try decorating it for extra fun! 
Asynchronous Work This Week:
As we have worked a schedule to limit student online time, try to get practice on these platforms for student practice.
ST Math (15 minutes) Tuesday/Thursday – 2 – 3 Days a week
RAZ Kids (15 minutes) Mon./Wed./Fri. – 3 – 5 Days a week
Seesaw – Assigned activities for whole class and/or Penguin Groups (Royals, Emperors, & Kings).
Anonymous Feedback Form
If you have feedback (positive or constructive) please take a moment to share your thoughts and feedback! I am loving getting to know the kids better and that they are getting to know each other better despite the challenges we don't typically deal with! Anonymous Feedback Form
Save these Dates
Parent Teacher Conference Week – November 16 – 20
Character Education Lesson – Tuesday, November 17th @ 8:45
Thanksgiving Celebration – Friday, November 20, 2020
Thanksgiving Vacation – November 23 – 28
December Distribution Day – December 2, 2020 – from 3:00pm – 4:00pm
The Week Ahead…
Monday – 11/16/20
Modified Class Schedule – see email or above.
Social Emotional Lesson – (10:30 am)
Tuesday – 11/17/20
Modified Class Schedule – see email or above.
Art Lesson (M

aterials Needed

: Large white paper, brown un-cut tree, PRE-CUT leaves, pen or black crayon, gluestick and scissors.)
Wednesday – 11/18/20
Modified Class Schedule – see email or above.
Music with Mr. Waczek, 10:30 – 11:00
Thursday – 11/19/20
Modified Class Schedule – see email or above.
Technology Class – Ms. Martin at 10:30

 

– 11:00 –

Please make sure your child knows how to minimize in zoom independently if you aren't able to help during this time. This is a great skill to practice on the weekend and help them to become independent at it. 
Friday – 11/20/20
Modified Class Schedule – see email or above.
Gratitude Get-Together (class zoom party) 9:40 – 10:25
Music with Mr. Waczek, 10:30 – 11:00
Friday Announcements from Ms. Sloan
All School Dance Party