IN THIS POST:  Grateful, New Schedule – Starts Nov. 30, Gratitude Get-Together (Party), Independence, Growth Mindset, Distribution Day, Scholastic Book Fair, Character Education – Responsibility, Thankful Art, Scholastic Book – Make & Keep, Save the Date, This Week
Grateful
I'm so grateful to be in this with you all! I have become quite attached to these little people and love how they each bring something unique to the table! I'm grateful we are a family and having met with each of you this past week, I keep saying to so many friends, and colleagues what lovely families we have at EBS! I'm so grateful to partner with you in supporting your child this year! 
Wishing you each a wonderful week of gratitudes! I'm hoping to see you each the following week, with this cast of my leg!! Yahoo! Thank you all for being so supportive!
If you happen to miss the video Ms. Sloan played during Friday Announcements this last week it felt so appropriate with every adult out there! It is a tear jerker and well deserved especially by anyone who is a parent of young children in COVID. 
New Schedule – Starts November 30th 
As discussed in each of our conferences there is a new schedule that begins on Monday, November 30th. Please check the new times in which your child will be logging on. Thank you in advance with your flexibility!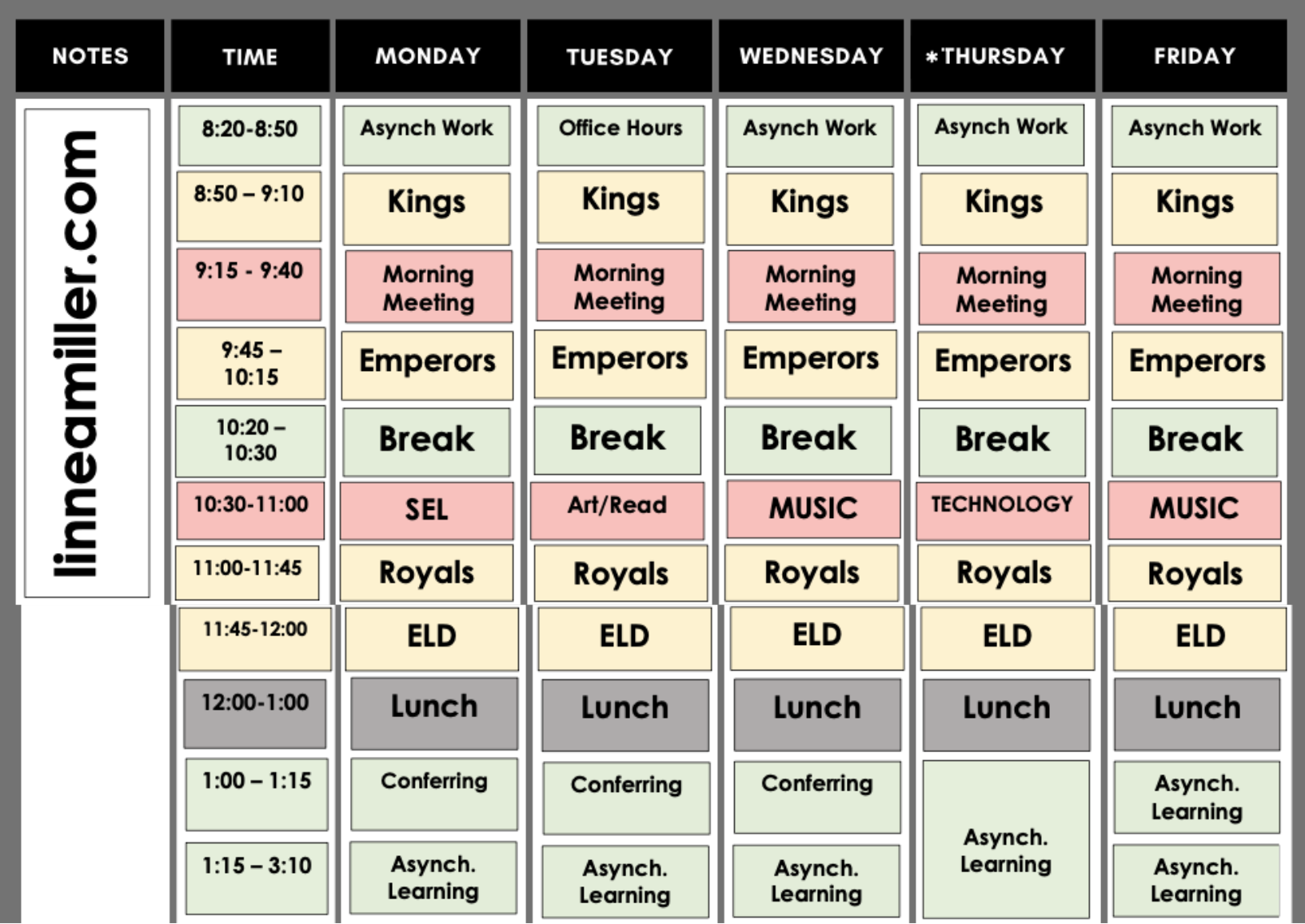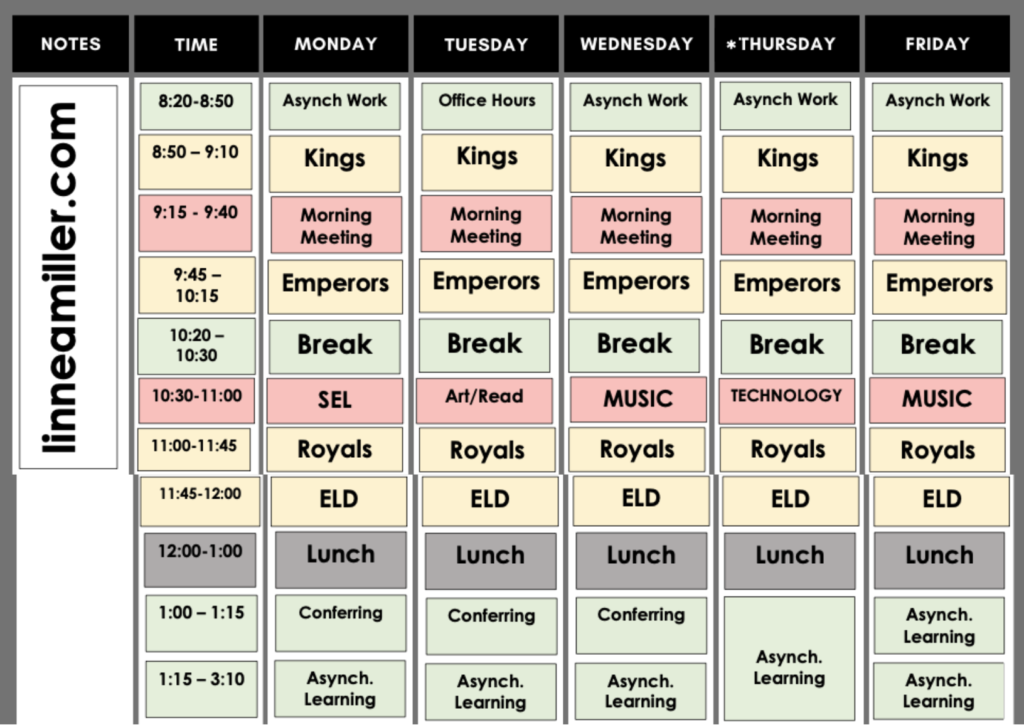 Gratitude Get-Together (TK PARTY)
Our Dynamic Duo strikes again! Round of applause to Anna and Molly for the preparation of materials, the dedication time and for planning a fun and silly time to celebrate one of my favorite holidays. We decorated Turkey hats, discussed the meaning and examples of being "grateful," as well as making our own adorable turkey! Thank you ladies for such a fun time!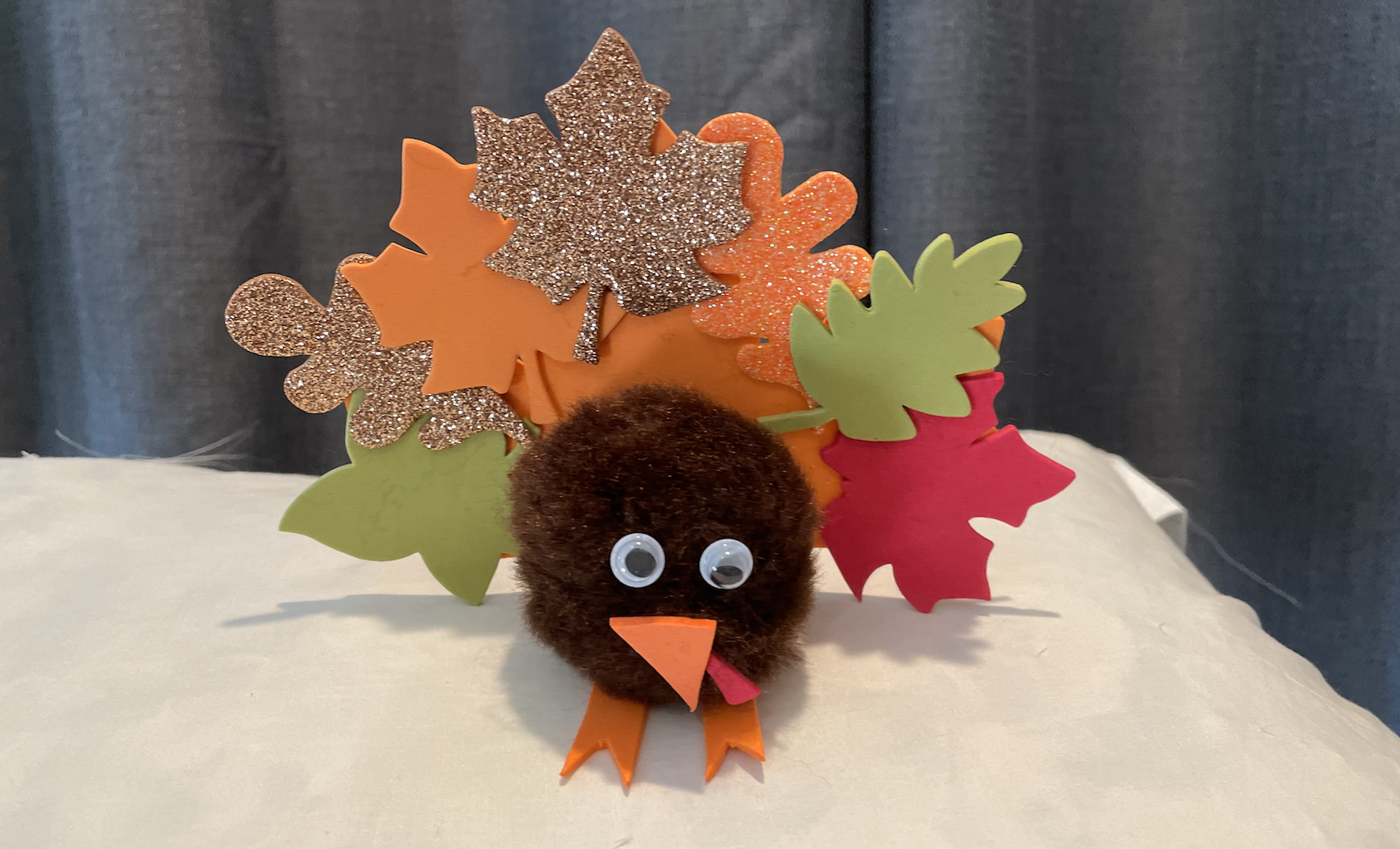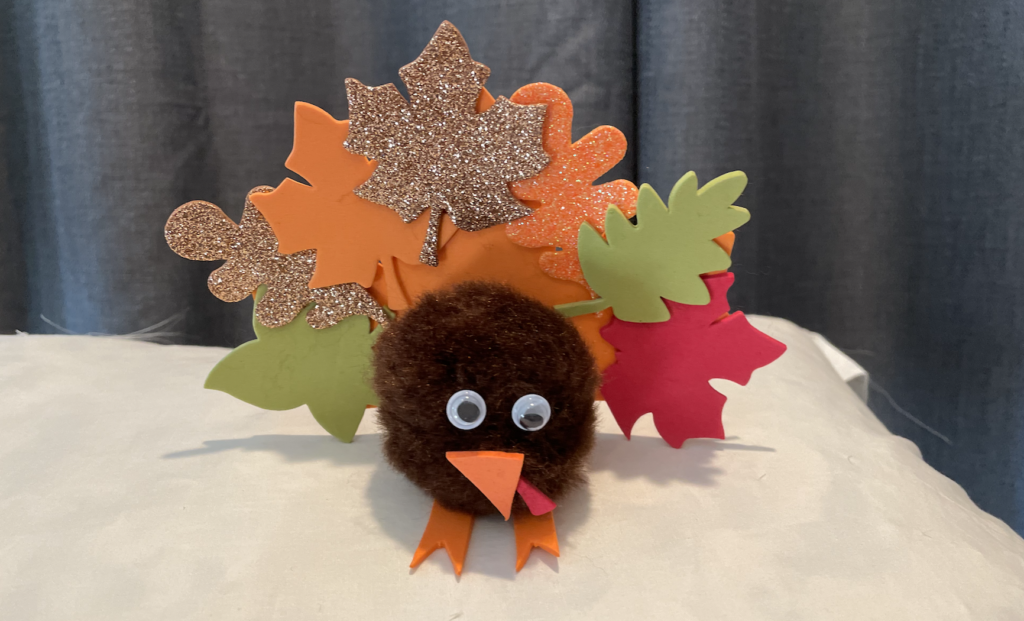 Independence
We have now settled into routines and repetition in our class. Most activities and tasks are familiar and materials are similar. We are working towards independence and hoping they can locate and get their materials for class and small group each day. Remind them that you believe in them and their capability by having them find them by themselves. We understand there will be the occasional time that something is lost, but there will also be times that students will have some struggle finding something even when its right there. 
Review where the materials are. 
Set up an organization system that is friendly for finding items…a tub, file sorter, etc. 
Encourage and praise effort
Reorganize together before the next Zoom Day (as needed)
Growth Mindset
I spoke with many of you about the conversation of "praising effort" or "loving mistakes." Some of you said this has a been a change or that it has supported your child in letting go of the need "to be right." It is powerful and a struggle for most kids in the day and age we are in. Take a moment to watch this video for an example of how this researched based concept can change your child and the culture of your home. 
This next video is an understanding from the founder of the "Growth Mindset," Carol Dweck. Check out this fascinating idea to support your child's outlook on themself and life. 
Distribution Day 
This Wednesday is our next Distribution Day! We will be swapping materials from 3:00 – 4:00 in the school parking lot! I can't wait to see those faces! 
WHAT TO RETURN to Mrs. Miller:  (these items only….all other materials you may keep)
Student writing journal
10 independent leveled books
Yellow Folder (keep the materials that may be left inside from November day) 
Any filled out reading logs (Thank you! We received logs from almost every family!)
All ziplocs, envelope and other containers to use again for next Distribution Day (thank you)
WHAT you'll RECEIVE: 
BLUE Folders




other journal with comments and a goal from Mrs. Miller
New Reading logs (one for upcoming each week)
New alphabet books to use on Zoom
Light Green Sight Words

Book Bag with 10 new leveled books
Craft Ziploc Bag 

Hannukah Craft
Christmas Tree Craft
Snowglobe craft
Gift from Mrs. Miller – DO NOT OPEN
Modified Zooming on Distribution Day (NEW)
To help with the time it takes to prep, pack and pass-out at distribution, we are modifying our Zooming that day to allow the time needed to be ready by 3:00pm that day.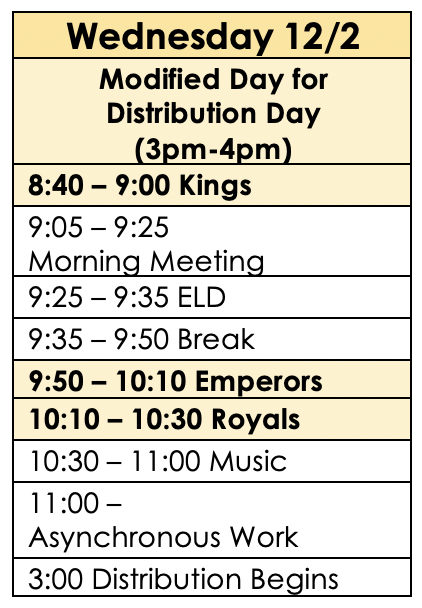 Scholastic Book Fair
It's that time of year where EBS has their annual Book Fair. Typically it is in the school library which gets transformed into a book store feeling. This year it is a virtual book fair and it lasts 2 weeks long instead of one week long. Take a moment to peruse, look at gift ideas and such! There is one week left! 
Character Education – Responsibility
Mrs. Nicole came back this month to discuss this month's Character trait….Responsibility. She read a book with them and discussed how Responsibility can mean a few different things …some we don't always think about. The book she read with the kids was about making mistakes….our favorite! A great reminder and message about how responsibility can look like many different things.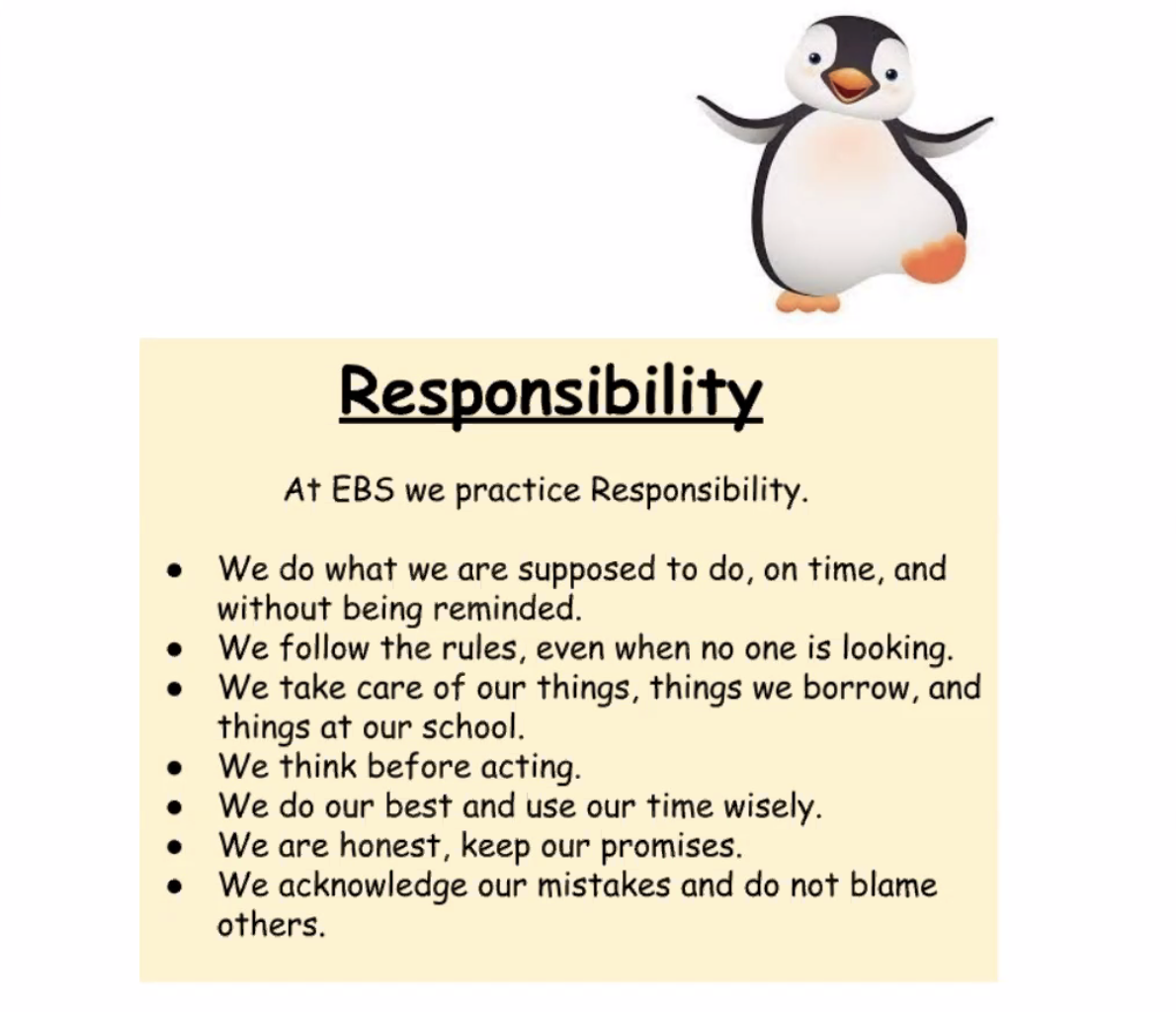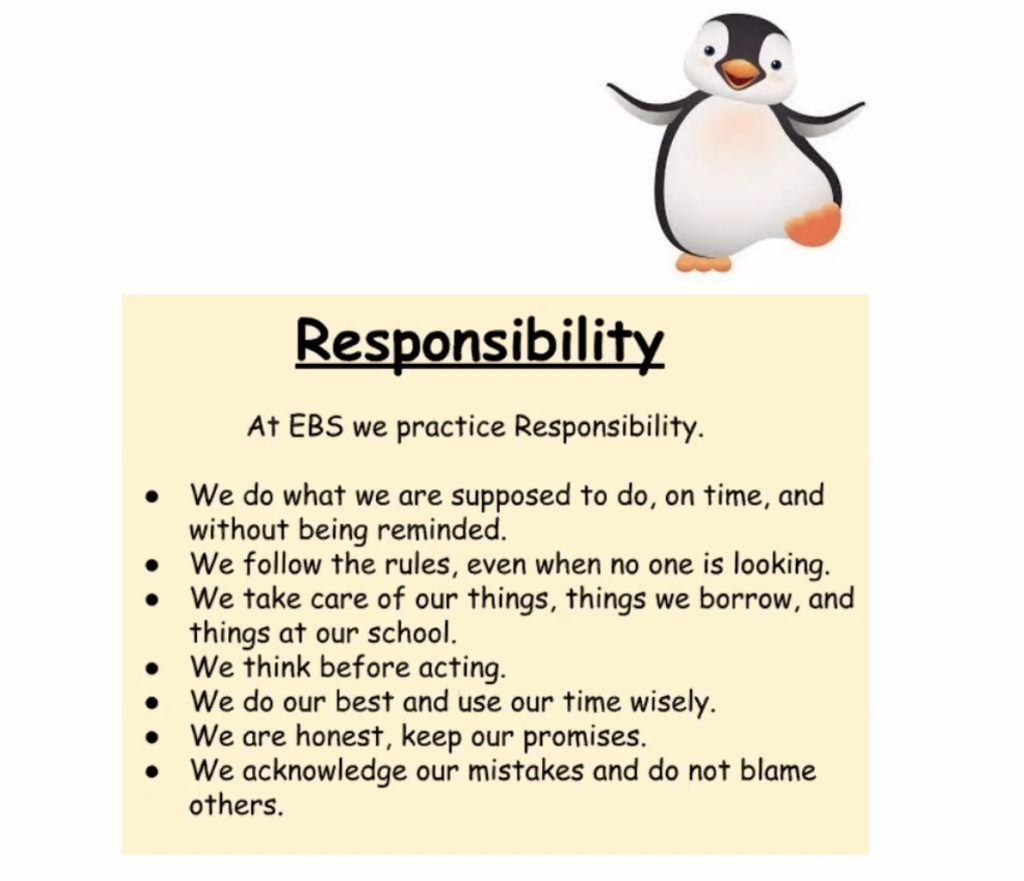 Thankful Art
This week we made a Thankful tree! Thank you all who posted on Facebook. I love the variety of trees and design ideas these kids come up with!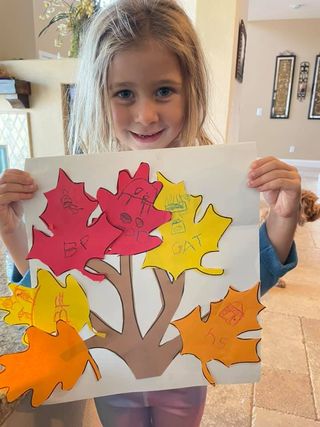 Scholastic Book – make and keep
This came in our scholastic set for Nov./Dec. Please feel free to cut and staple the book and add it as another independent reading book for your child to keep.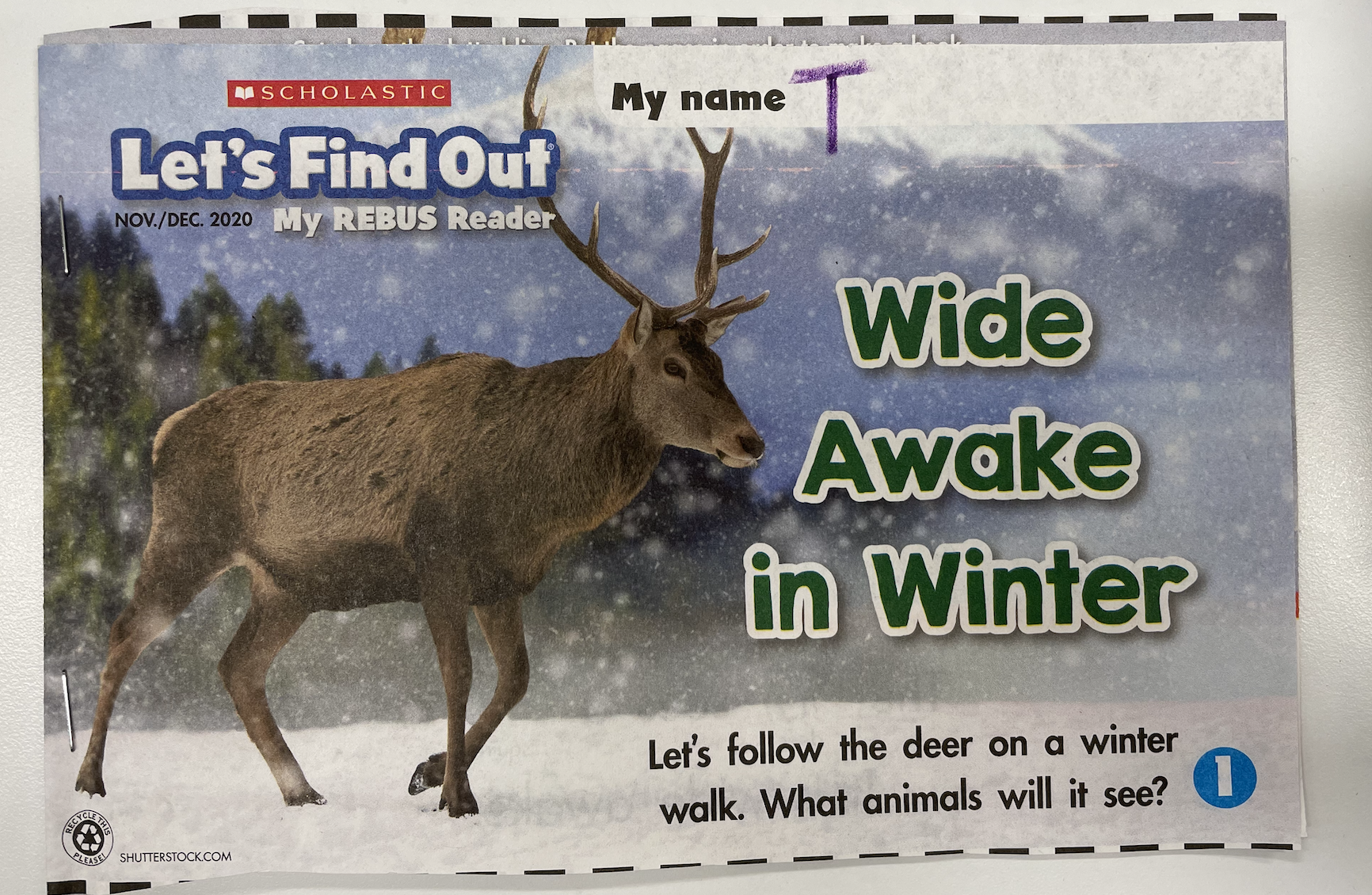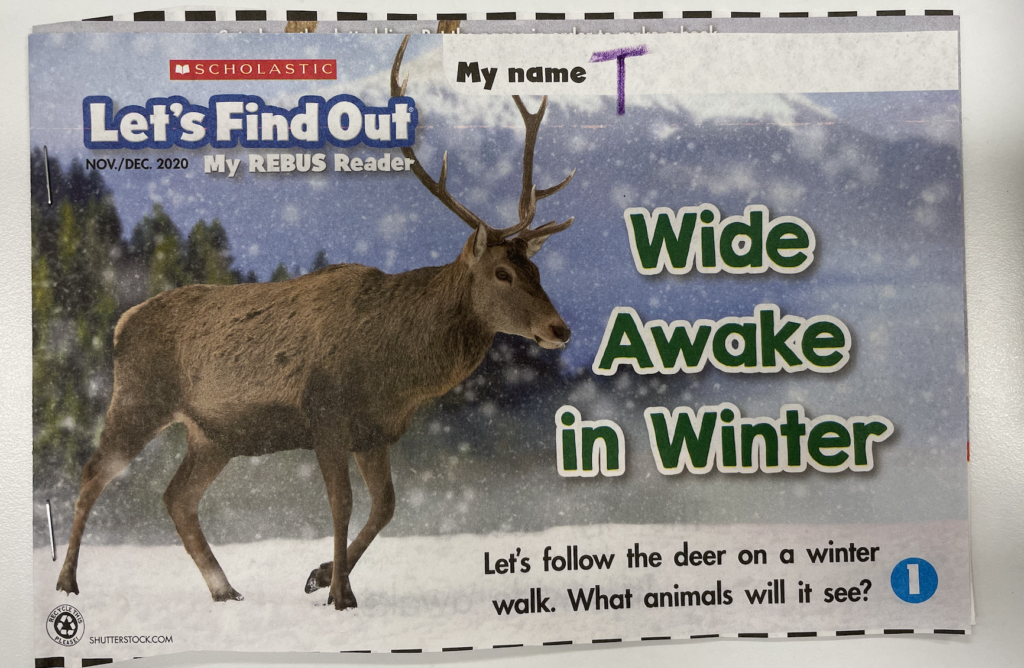 Anonymous Feedback Form
If you have feedback (positive or constructive) please take a moment to share your thoughts and feedback! I am loving getting to know the kids better and that they are getting to know each other better despite the challenges we don't typically deal with! Anonymous Feedback Form
Save these Dates
December Distribution Day – December 2, 2020 – from 3:00pm – 4:00pm
Fine Artists – Monday, December 7th @ 1:00 pm
Scholastic Book Orders Due – Monday, December 7th
Winter Break – Monday, December 21st – Friday, January 1st
The Week Ahead…
Monday – 11/30/20
Morning Meeting 9:15 – 9:40 am (NEW TIME)
Social Emotional Lesson – (10:30 am)
Tuesday – 12/1/20
Morning Meeting 9:15 – 9:40 am (NEW TIME)
Art Lesson (M

aterials Needed

: XXXXXXXXXXXX)
Wednesday – 12/2/20
Morning Meeting 9:15 – 9:40 am (NEW TIME)
Music with Mr. Waczek, 10:30 – 11:00
Thursday – 12/3/20
Morning Meeting 9:15 – 9:40 am (NEW TIME)
Technology Class – Ms. Martin at 10:30

If you are able to be present or have another helper present at the beginning of this time to practice minimizing zoom that would be very helpful

. 10:30 – 11:00
Friday – 12/4/20
Morning Meeting 9:15 – 9:40 am (NEW TIME)
Music with Mr. Waczek, 10:30 – 11:00
Friday Announcements from Ms. Sloan
All School Dance Party