IN THIS POST:  Thank You, No Place for Hate Week, TK Wall Art, 100th Day, Valentines Day, Lunar New Year!, STEAM – Robots, Fine Artist Lesson Next Week, Star of Week, Sight Words, Save the Dates, Upcoming Events, The Week Ahead
Thank You!
I wanted to say a special thanks for all the congratulatory kind words and comments this past week! The Teacher of the Year award was a great surprise to me as few of you happen to be in the room that day when it was first announced! I am honored as I work in a staff of many deserving teachers! Thank you again!  (This picture is exactly how I felt!)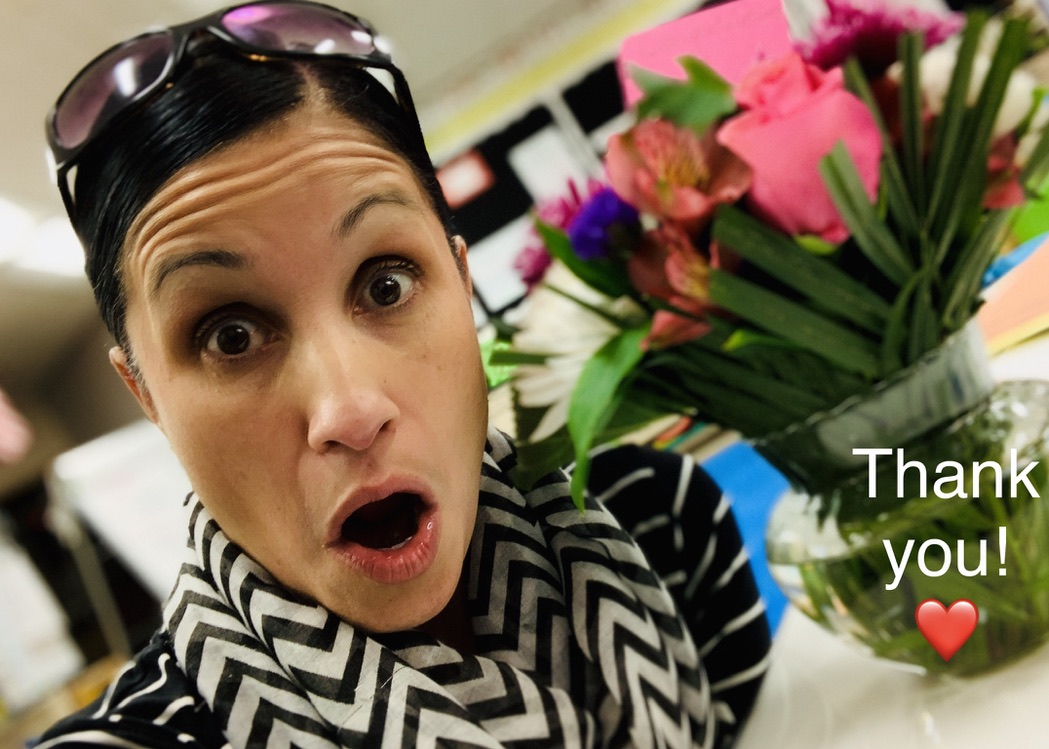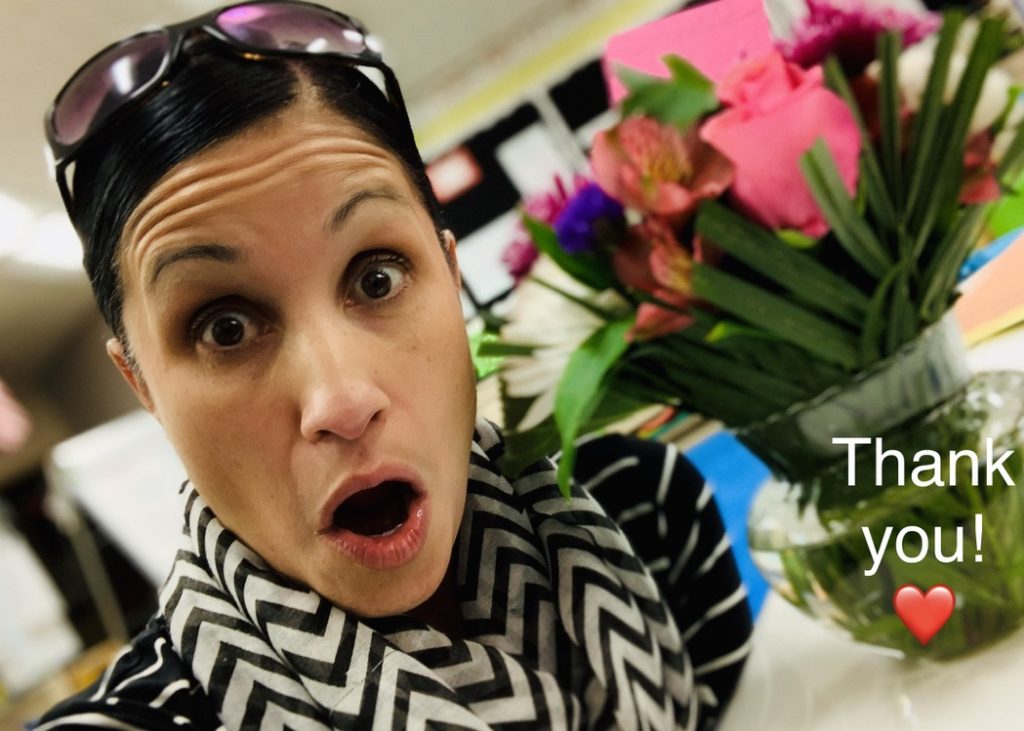 No Place for Hate Week
In the beginning of the year we participated in our a No Place for Hate week to support a  belief system in our school and community! We are now participating in Week 2 to send the message and share our belief system! A flyer went home with the ways you can participate at home and we will be doing some small activities in class! Thank you for taking part in this week!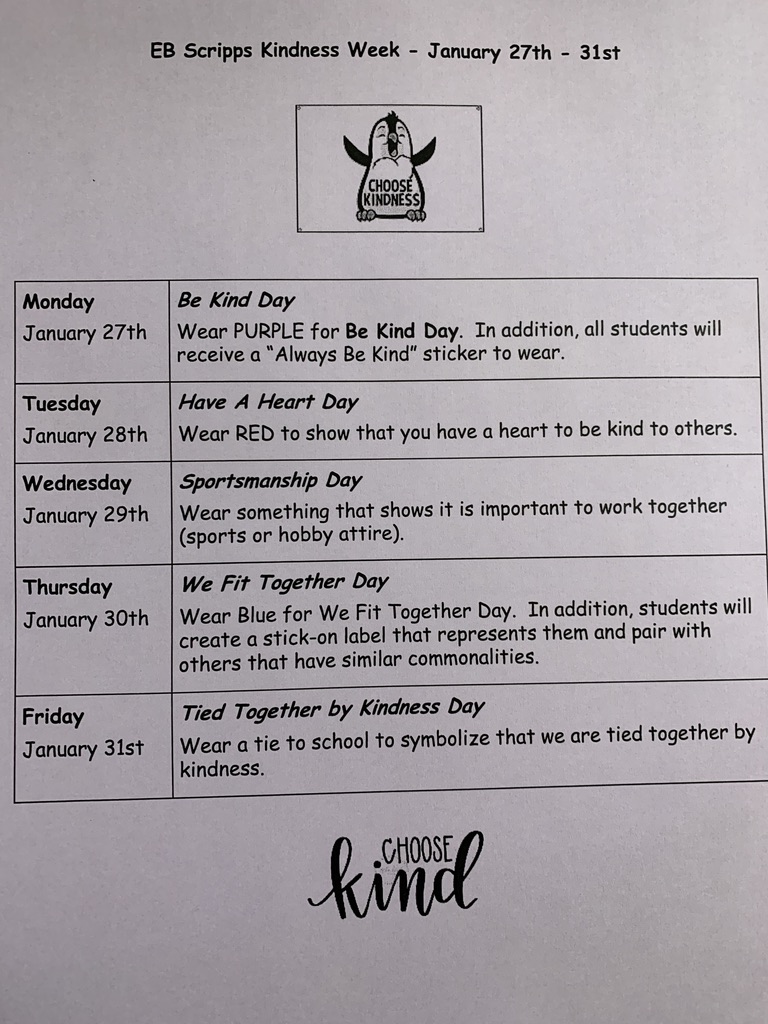 TK Wall Art
This month Caitlyn Tschernkowitsch came in to create our wall art with the class. She prepared a lesson around the story of Elmer! This is a book that celebrates differences and the appreciation for them! A perfect tie in to our No Place for Hate week and everything Martin Luther King stood for! 
100th Day
Our 100th Day is approaching quickly! You likely saw the packet that went home in folders this week! Thank you in advance for participating in the fun! Its in an exciting day in TK's and K classes around San Diego! Our TK's will be doing our own unique projects (see below), but we all enjoy the dressing up as a 100 Year Old on the actual day! 
Start to gather an outfit or accessories to make your 100 year old outfit (search Google for ideas if you are struggling). – Wear on Wed. 2/5/20
Help your child complete the sentence … "When I'm 100 years old…." and practice this at home. – Return this paper by Mon. 2/3/20 
Glue 100 of 1 type of item on your student's apron (apron was included in the packet) for our Fashion Show. – Return by Mon. 2/3/20
Valentines Day
Valentine's Day is almost here! More details will be coming soon regarding our class celebration! For now, make sure if you are putting your Valentine's together that you:
Create 27 student valentine's 
DO NOT write student names on the valentines…only list the "From: ____" on each valentine. This is a huge support to your child when passing out valentines. Thank you in advance!
No food or candy is allowed in valentine's at EBS. There are many other non-food ideas on Pinterest if you'd like to attach something to your valentines. 
Lunar New Year
This weekend was the start of the 15 day celebration of Chinese New Year! Our 3rd Grade buddies came in and watched a little video that taught us about the holiday and its traditions and orgins and then helped us to each make our own lucky, red lantern!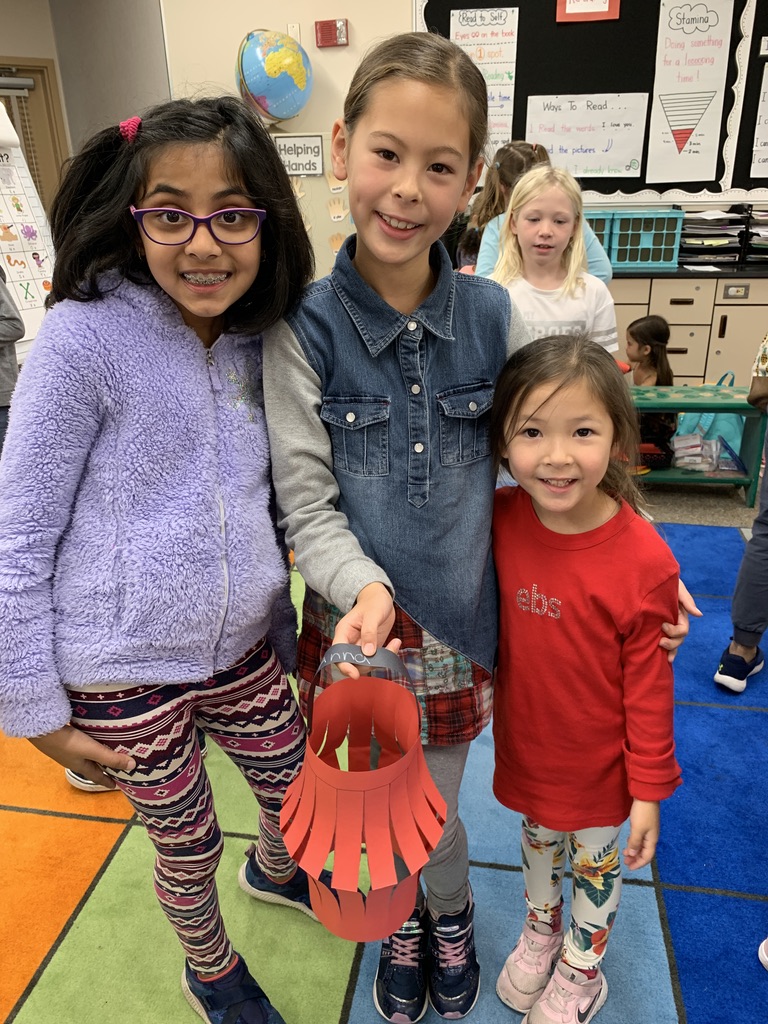 STEAM – Robots
We are in our STEAM unit that centers around Robots! The kids are ecstatic and love this part of our day! We have discussed what a robot is, how we think it works, different types/purposes of robots and how to take care of our robots! This week we introduced a robot we are using in this unit! These robots are called Ozobots! The kids were screaming the first day they saw one work and this past week they got to try them out in collaborative groups of 4. They are learning how to make tracks that control these bots! They are loving this work!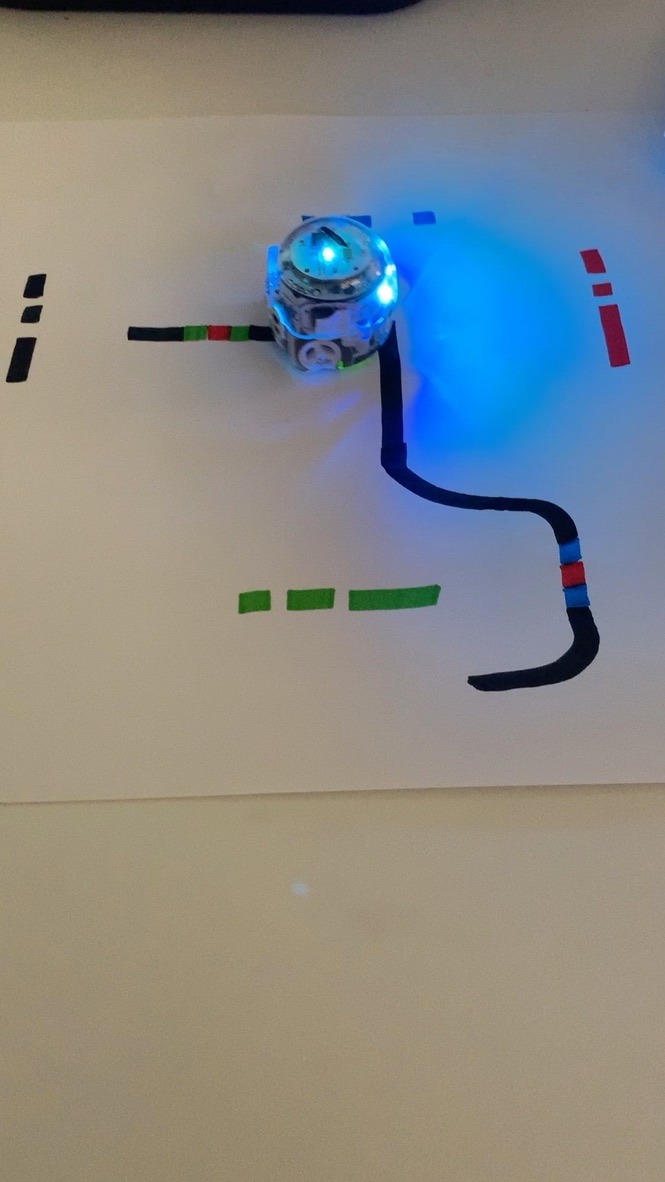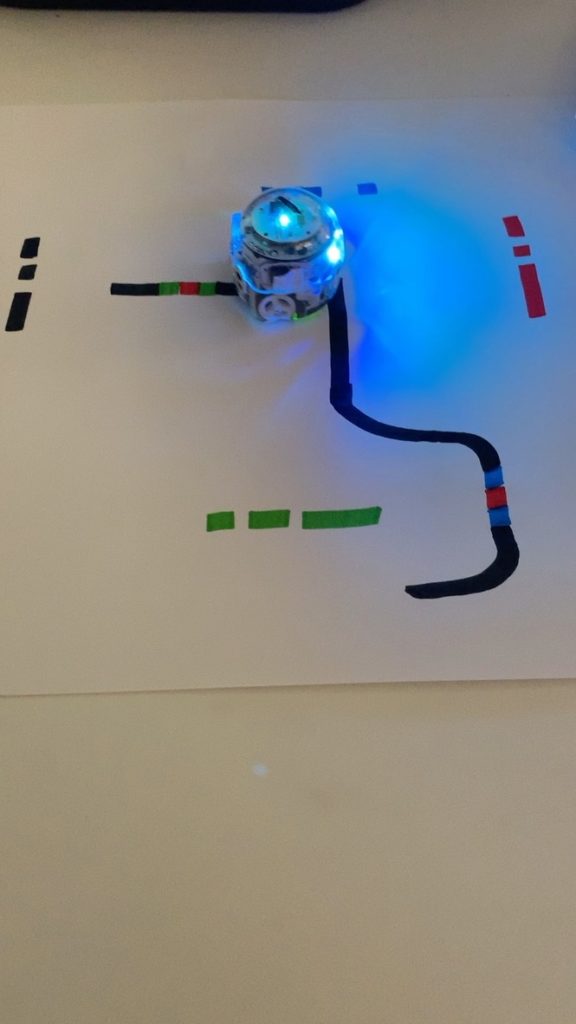 Fine Artists Lesson Next Week
Nicole Meyer came in this Monday to share a book and some posters regarding our featured artist next week in Fine Artists. Ironically the art they will be making is ….Robot Art! They can't wait! 
Save these Dates
Return 100 Day Apron and 100 Year Old Writing – Mon. Feb. 3rd
100th Day, Wednesday, February 5th
Family Dance – Friday, February 7th
Valentines Day Celebration in Room 206 – Thursday, February 13th
No School – President's Holiday – Feb. 14 – 17
The Week Ahead…
Monday – 1/27/20
Computer Lab – (Can you log in without looking at your code)
EBS Morning Run Club @ 8:15 am
Fine Artists Lesson – 11:40
No Place for Hate – WEAR PURPLE! (We are kind)
Tuesday – 1/28/20
EBS Morning Run Club begins @ 8:15am – 8:30am
No Place for Hate – WEAR RED! (We have heart)
Wednesday – 1/29/20
Computer Lab – (Can you log in without looking at your code)
EBS Morning Run Club @ 8:15 am
No Place for Hate – WEAR Sports or Hobby to symbolizing working together!
Thursday – 1/30/20
EBS Morning Run Club @ 8:15 am
No Place for Hate – WEAR BLUE! (working together)
Friday – 1/31/20
All School Half Day Dismissal
EBS Morning Run Club @ 8:15 am
No Place for Hate – WEAR a tie!