IN THIS POST:  Parking, Green Thumb, Rubio's Night 11/21, Run Club Achievements, EBS School Book Fair, Grandparents Day, Save the Dates, Upcoming Events, The Week Ahead
Parking
A parking flyer was sent home last week. This is just a friendly reminder as its that time of the year where some parking rules are being forgotten. Please take time to read this carefully as to be knowledgeable about the rules and legalities for parking, driving and turns. Police do stop from time to time to check that vehicles are following the rules and will ticket. Please remember there is no parking in the lot between 8:00am and – 4:00pm (even for TK dismissal time). Thank you for being respectful and helpful. 
Green Thumb?
Our TK/Mrs. Miller planter on the Kinder playground is half dead. We were wondering if anyone has any interest and skill in the gardening area. We are hoping to fill with more soil and some succulent cuttings. If you are interested in helping or have some cuttings to donate, please let me know! 
Rubio's Night 11/21
This week is the school night at Rubio's! Take this flyer in to support EBS with any purchase from 4:00 – 8:00pm that day. We will receive 30% of the proceeds will be donated to our school! 
November Birthdays
Friday we celebrated our November Birthdays with some pops! Happy birthday sweet peas!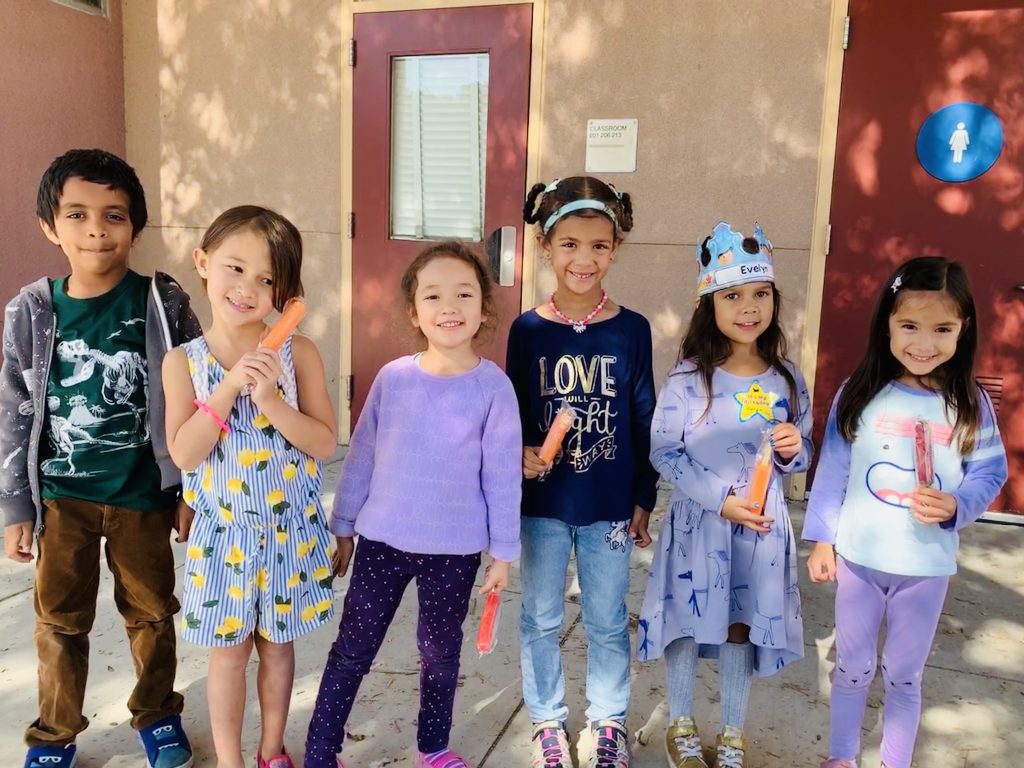 Run Club Achievements
This week we had 2 new run club achievements this week! One of our friends reached 100 laps! Woot! Woot! Another one of our friends received an award ribbon for hitting the 200 lap milestone! Great job runners!!
EBS School Book Fair
We had a great class visit to the book fair this past week! Thank you for all the parents who joined us and helped with the shopping and perusing! The kids loved the visit! The book fair will continue to be open all this week before and after school. Its closing hours will be on Grandparents Day by 10:00 am. Enjoy your shopping!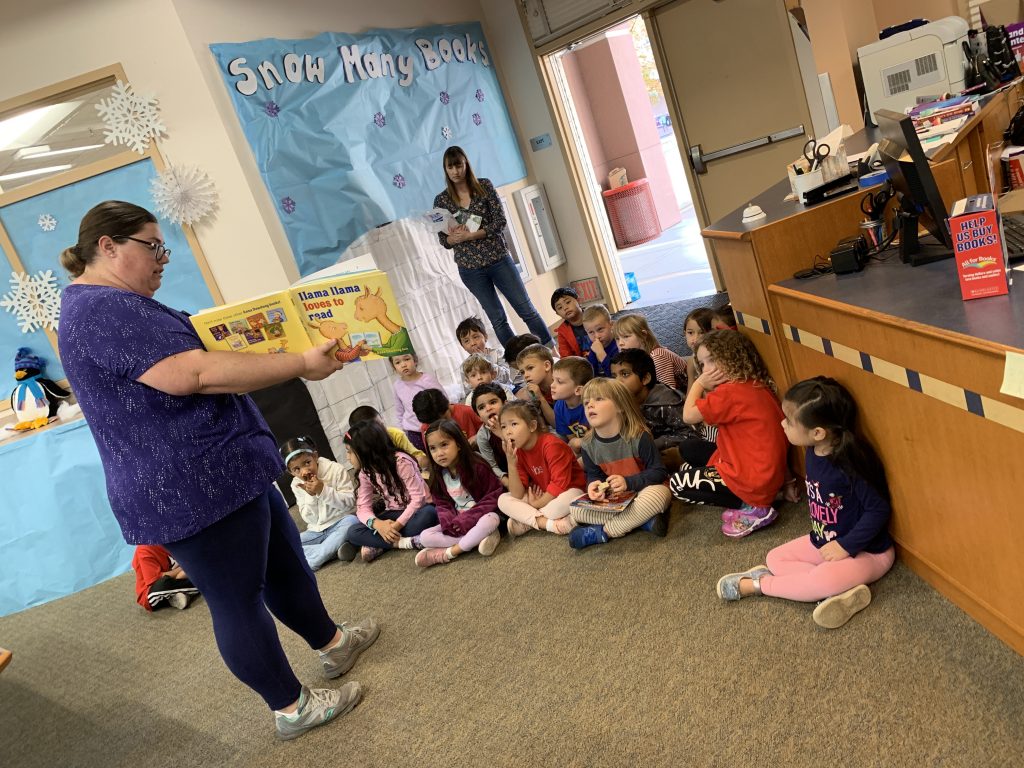 Grandparents Day
EBS also celebrates a school Grandparents Day on Friday, November 22nd. We will be inviting all grandparents in to spend a short time with our class in which we will do a short activity together with them. Grandparents may visit the book fair with their grandchild this day as well.
Grandparents day will begin around 8:55 (shortly after we come in). Grandparents can wait in the hallway while we take attendance and then enter for the time together! 
This Coming Week….
BROWN

 Week!

Each week we celebrate a new color and talk a little about the color word. On Thursdays, the TK/Kinder wear our week's color to celebrate! 
If you wish to plan ahead on your color wardrobe here is the color wearing order:
Thurs. 11/21 – BROWN
Thurs. 11/5 – Rainbow
See our PINK Day Picture!
Save these Dates
Grandparent's Day – Friday, November 22nd
206 Thanksgiving – Friday, November 22nd
Thanksgiving Break – Saturday, November 23rd – Sunday December 1st
The Week Ahead…
Monday – 11/18/19
Computer Lab – Practice logging in at home!!
EBS Morning Run Club @ 8:15 am
Whole School – Half Day Dismissal 
Tuesday – 11/19/19
EBS Morning Run Club begins @ 8:15am – 8:30am
Whole School – Half Day Dismissal 
Wednesday – 11/20/19
Computer Lab – Practice logging in at home!!
EBS Morning Run Club @ 8:15 am
Whole School – Half Day Dismissal 
Thursday – 11/21/19
EBS Morning Run Club @ 8:15 am
BROWN  WEEK – All Kinders and TK wear BROWN
Whole School – Half Day Dismissal 
Friday – 11/22/19
EBS School Spirit Days! Wear Spirit Wear!
EBS Morning Run Club @ 8:15 am
Whole School – Half Day Dismissal 
Grandparent's Day