IN THIS POST:  First Day Form, First Day Photos, Restrooms Before School, Morning Procedures, First Fire Drill, Kinder Assessments, EBS Morning Run Club, Save the Dates, Upcoming Events, The Week Ahead
First Day Form
Thank you all who have filled out the Student/Family Information Form. If you have not filled this form out yet, please do so as soon as possible so we communicate with all families on multiple platforms (email, facebook, etc). We are waiting on a few more forms to come in. Thank you!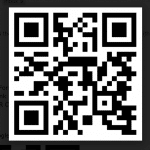 First Day Photos
We took first day photos and we've been dying to share them with you!! These sweet little faces are a joy and what make my job so much fun! Seriously …..so cute!! Enjoy! 
Restrooms Before School
Please make sure your TK'er uses the restroom before school. This not only helps your child to come in ready to learn, but can prevent a chain reaction of other students needing to use the restroom just as we enter the room and start our day of learning! Thank you so much for your help on this!!
There are 2 restrooms located out on the Kindergarten Playground where we line up (one on each side of the building. 
Morning Procedures
Thank you so much for all those families who have not only remembered morning procedures, but have had your student exercise their independence and do it themselves! Just a reminder as we are still getting many folders left in backpacks in the morning. This can make it challenging to get paperwork returned and sent home to families each day. Please remind your TK'er to:
Students put their snack in the blue tubs
Students put their folders in the green tub (labeled "Folders")
Students hang their backpacks up on a hook. Any hook is fine until we give numbers out to students to specify which hook. (remember we have hooks around the corner if they run out). 
Thank you so much for helping with this! 
First Fire Drill
Friday we had our first fire drill of the year! We typically have 1 drill a month. Sometimes we have a lockdown drill and other times we have a disaster drill, but most commonly are fire drills. Since it was our first drill and it began at the end of recess, we discussed what a drill is, why we have drills and our procedures in a drill. We also discussed the loud bell that goes off in order to get our attention and help move everyone out of the building into safety. 
I unfortunately didn't get a picture of this drill but the students did outstanding in getting in line and walking to our safe space on the upper blacktop. 
Kinder Assessments
Many of you have asked if you would get results of the assessments I have given after school with each student. I should have clarified this at Back to School Night as there is an impression that some sort of score or grade will be given. These "assessments" are really more of a get-to-know your child time. We are meeting them 1:1 and seeing what they know and how they respond to questions. This helps us know the personality and starting ability range of this class as each year, the classes are different. Our goal as teachers is to cater our day to the needs of your child and this helps us understand their needs on all fronts. Thank you for bringing them in!
EBS Morning Run Club
In case you haven't heard, our school has a morning run club! Of course this excites me as I'm a runner, but if you and your child are interested give it a try! Here are some benefits of this optional program:
You get great parking!
You get to school on time!
Your child gets to run and get daily exercise before they come to school! 
It's  a fun place to meet new friends.
Your child can earn prizes and at the end of the year they can earn a certificate and even a medal depending how much they run!
It creates a sense of accomplishment and pride in each runner! 
Just a reminder, students must have a parent up at the run club field with them the whole time. This fun all begins on Tuesday, and is available every day of the week from 8:15am – 8:30am. Run club is on the field just above the upper playground. 
Extra Pics
Save these Dates
EBS Registration packets are due back Friday, September 6, 2019
Volunteer Fair – September 6th
First AFP Meeting (all are welcome) – Tuesday, September 11th @ 5:30pm
Family Boomers Night – Friday, September 29th
TK – 2nd Picture Day – October 2nd
The Week Ahead…
Monday – 9/02/19
Tuesday – 9/03/19
EBS Morning Run Club begins @ 8:15am – 8:30am
Wednesday – 9/04/19
First Computer Lab Visit
EBS Morning Run Club @ 8:15 am
Thursday – 9/05/19
Music Class with Mr. Waczek
EBS Morning Run Club @ 8:15 am
Friday – 9/06/19
EBS School Spirit Days! Wear Spirit Wear!
EBS Morning Run Club @ 8:15 am