IN THIS POST:   Valentine's Day Party, 100 Coins, Assessment & Progress, Spring Time Parent Teacher Conferences, Book Bag Updates, Macarena Mrs. Sloan, Dr. Seuss Week, Upcoming Events, The Week Ahead
Valentine's Day Party
Today we enjoyed Valentines Day with many special activities planned by Dani Powell and Emily Forgeron (Thank you!). The students enjoyed a rotation of activities (Bingo, I-LOVE-YOU books, and Cupid's Arrows) followed by decorating a bag and delivering their special Valentines to their friends!
These little TK's were so excited and enjoyed giving out their special valentines! Thank you for all the love they shower, not just today, but every day! One of the best parts of my job is joy and love these little kiddos give each day! Seeing life through their eyes is so bright! May each of you have a Happy Valentine's Day and wonderful Presidents Holiday with your family! 
100 Coins
This month we are collecting 100 coins as a grade level! We have multi purposes in this activity! This is a way for students to be generous to others! These coins will be delivered to San Diego Food Bank! This is also an opportunity to practice counting as they collect and earn coins. They can practice counting to 100 by 10's or 1's. In addition this can be a chance to practice working on a goal at home (cleaning your room, dressing by yourself, doing your homework, etc) to earn coins. We've had some bags already turned in….GREAT JOB!! This coin collection is a Kindergarten Community effort and is completely optional. We are collecting through the whole month of February. Please turn all coins in by Thursday, February 28th. Thank you!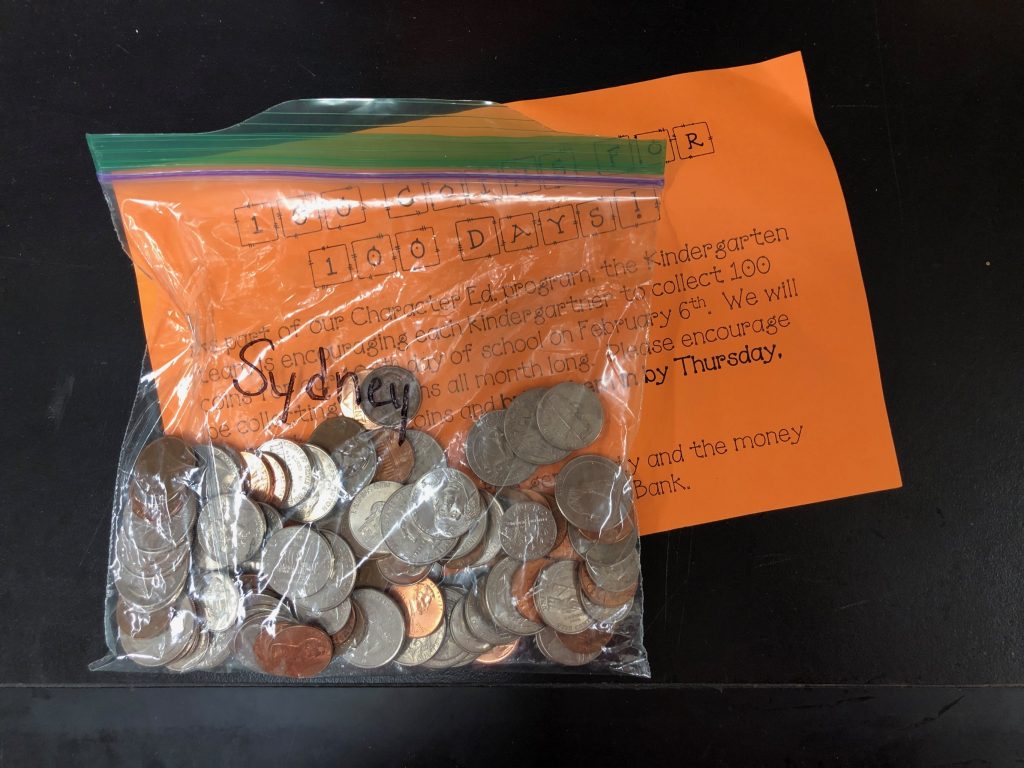 Assessments and Progress
During this month we are doing many assessments with each child to check their progress. The students have made much academic growth in each area of learning! I'm so proud of their progress as well of their effort! This year is such a year of learning and growth as we get a strong base of academics but are also equally working on many social goals. Learning how to work through struggle, friendship issues, how to request help or say an opinion in a kind way, following directions, etc. These are just some of the areas we focus on in this TK year!
Spring Parent Teacher Conferences
As many of you remember from our Fall Conferences, our Spring Time Conferences are only for 3 days as we only meet with some families that we request to check in regarding behavior and/or academic progress. I will be in contact with families that I am requesting to conference with. Thank you for your patience and support!
Book Bag Updates
Many students have moved reading levels, so you may be seeing a new level or a mix of two levels in their book bags in the next week or two as we change over. I typically send home their "Instructional Level" at home knowing you will be reading with them at home and will be able to support them. I put their independent level in their chair bags at their desk, as they will reading those independently. Just a few reminders regarding home reading support: 
Rather than using the phrase, "sound it out," remind them to

look at the picture

and

the first sound

and then

think what would make sense

. (Sounding out is a strategy we only use in writing unlike the reading terms we may have heard when we were in elementary school). 
If the book is so challenging it is causing frustration, stop and read the book to your child or with your child the first time and the discuss the meaning. Then have your child go back and read it by themselves with support. The second time around is easier. 
If the book is too easy, it will do no harm and focuses more on improving "Fluency" rather than learning to read new words. It is a helpful and necessary skills. 
Log in books in their reading log and return in your child's folder. Please feel free to ask any questions or support that you may have regarding your child's reading. 
Macarena Mrs. Sloan
How awesome is our Principal, that on a crazy rainy half day, she has kids come up on stage to dance the macarena and joins in with them! Love her! Had to capture this on my cam!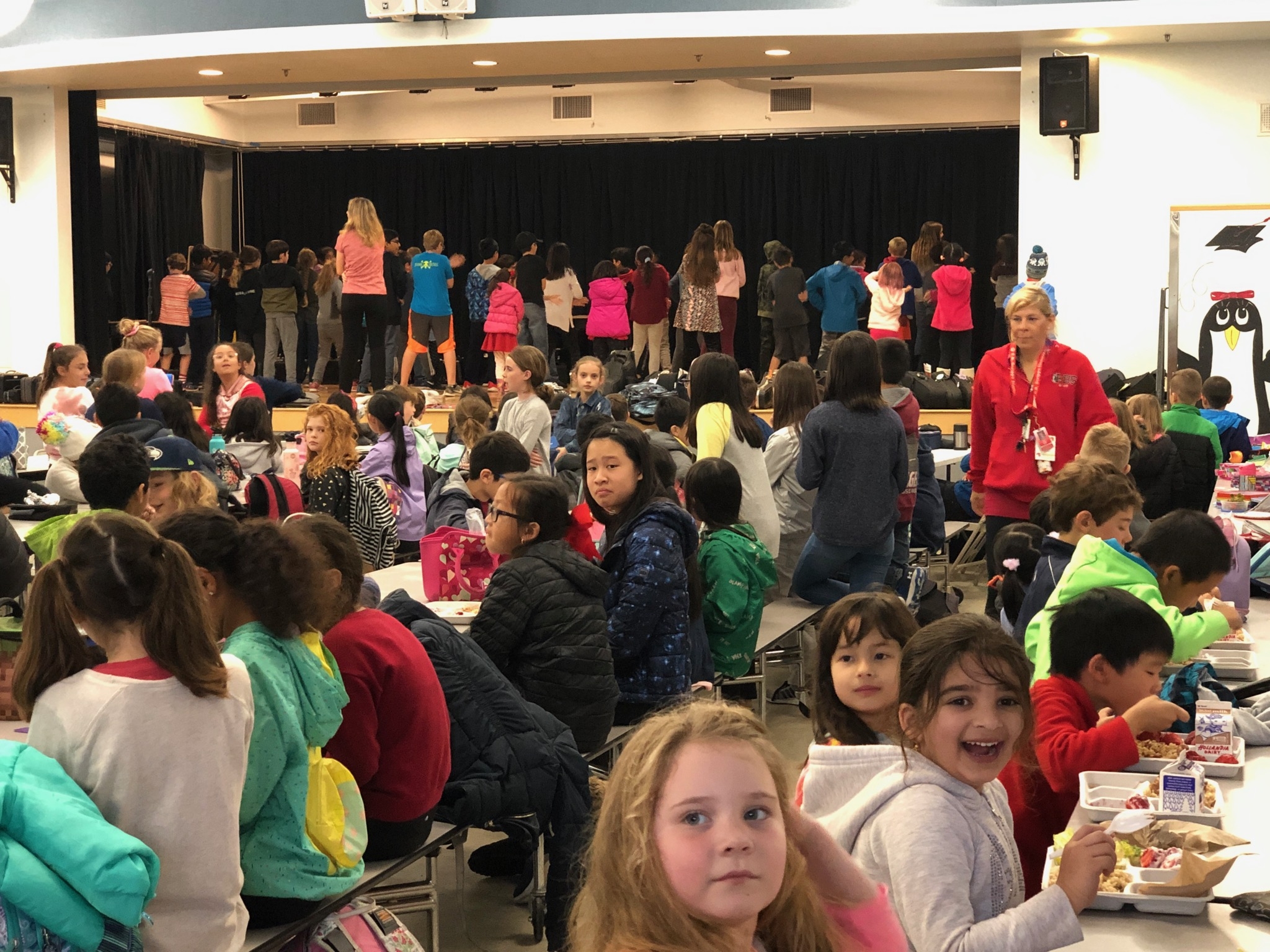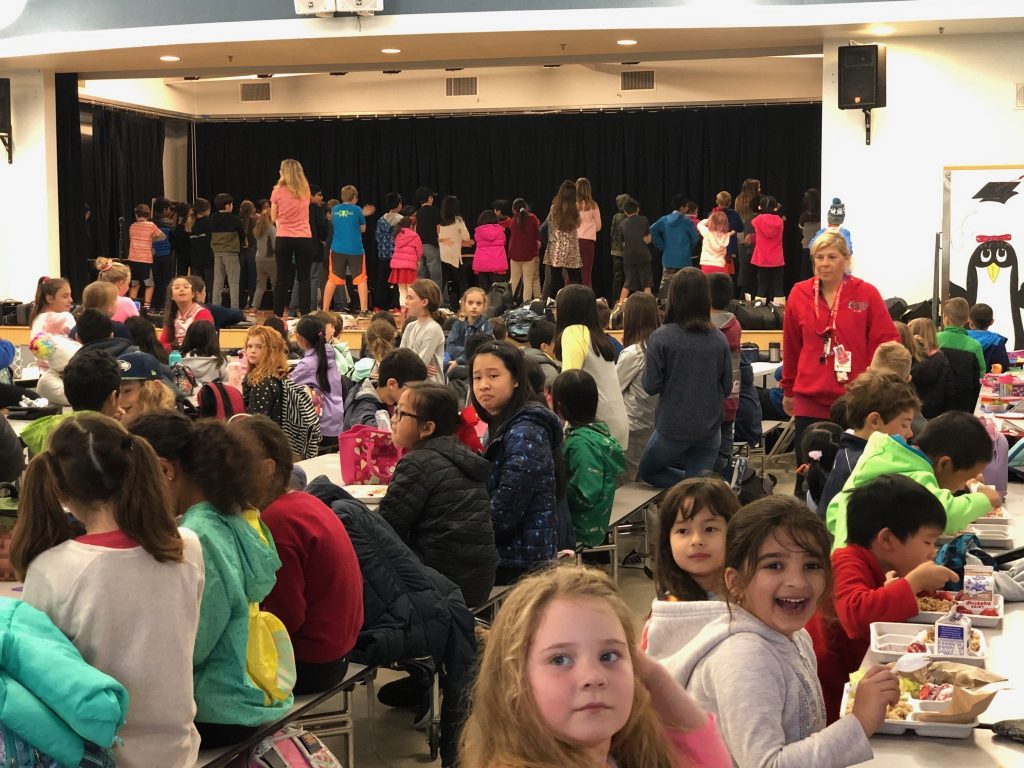 Dr. Seuss Week
More on this to come but here's a peek-ahead on a flyer going some in the next week!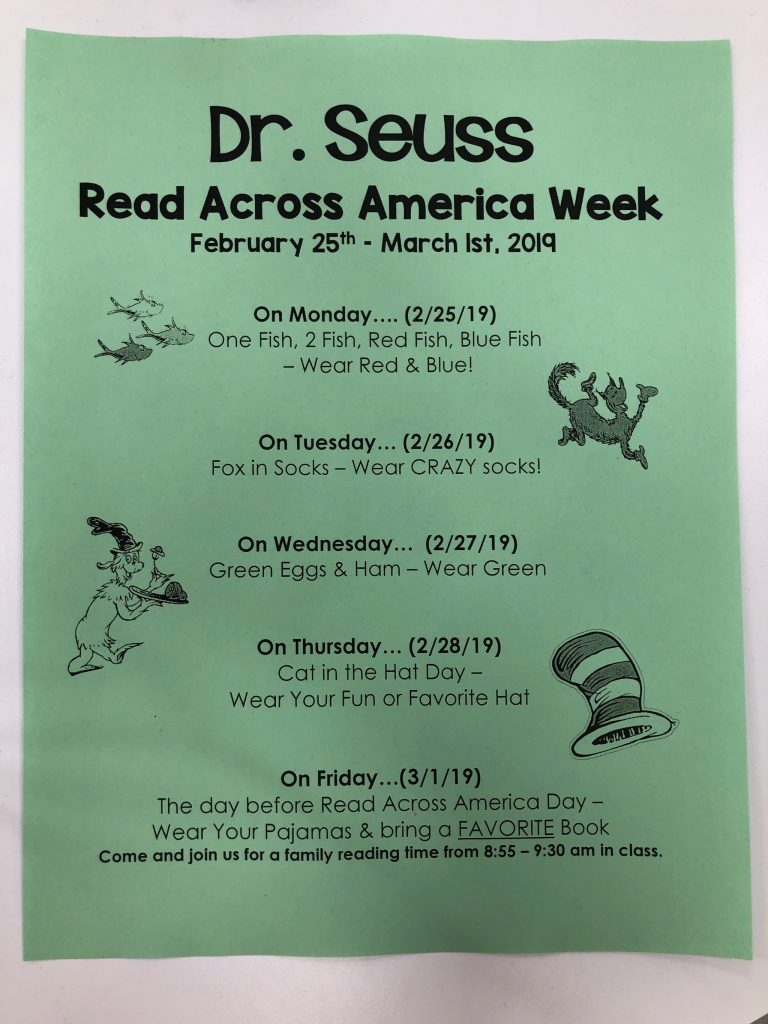 Upcoming Events
February 25 – March 1st: Dr. Seuss Week (Read Across America)
March 5th – TK/K PLC All Day Meeting
March 14th – Celebration of the Arts @ Barnes & Noble
March 20th – 22nd – Parent Teacher Conferences
March 22nd – EBS Jog-A-Thon
March 25th – 29th – Spring Break
April 12th – EBS Idol
The Week Ahead…
Monday – 2/18/19
No School – President's Holiday
Tuesday – 2/19/19
Before School Run Club
Computer Lab @ 10:15 am
Wednesday – 2/20/19
Thursday – 2/21/19
Before School Run Club
Whole School Dismisses at 12:30
Music @ 11:05 am
Friday – 2/22/19
Before School Run Club
EBS Spirit Days: Wear Red & Black or any EBS shirt!