In This Week's Post: 206 Winter Celebration, Holiday!, Library Books, Pajama Day, Art, Caroling, Sight Words, CHUCKIE!!!, Upcoming Events, The Week Ahead
206 Winter Celebration
Wreath Craft – The students created a beautiful wreath craft they were able to bring home! They tore small pieces of paper to create the wreath!
Pin the Nose on the Snowman – The students played this game and had a blast!
We had a little extra time to start a winter card
Then we enjoyed a delicious snack of apple juice and teddy grahams!
Thank you to Kristi Bidermann and Fran Ayalasomayajula for planning our party! Thank you Ms. Kristi for running the whole show last Friday. They all had a blast! She helped the kids transition from activity to activity and created a smooth itinerary for the celebration!
Thank You!
Thank you for the generous gifts to Mrs. Miller and Mrs. Leatherwood! We are so very grateful for each of you and are wishing you a outstanding holiday with your families! Take time to rest, relax and get in lots of play time!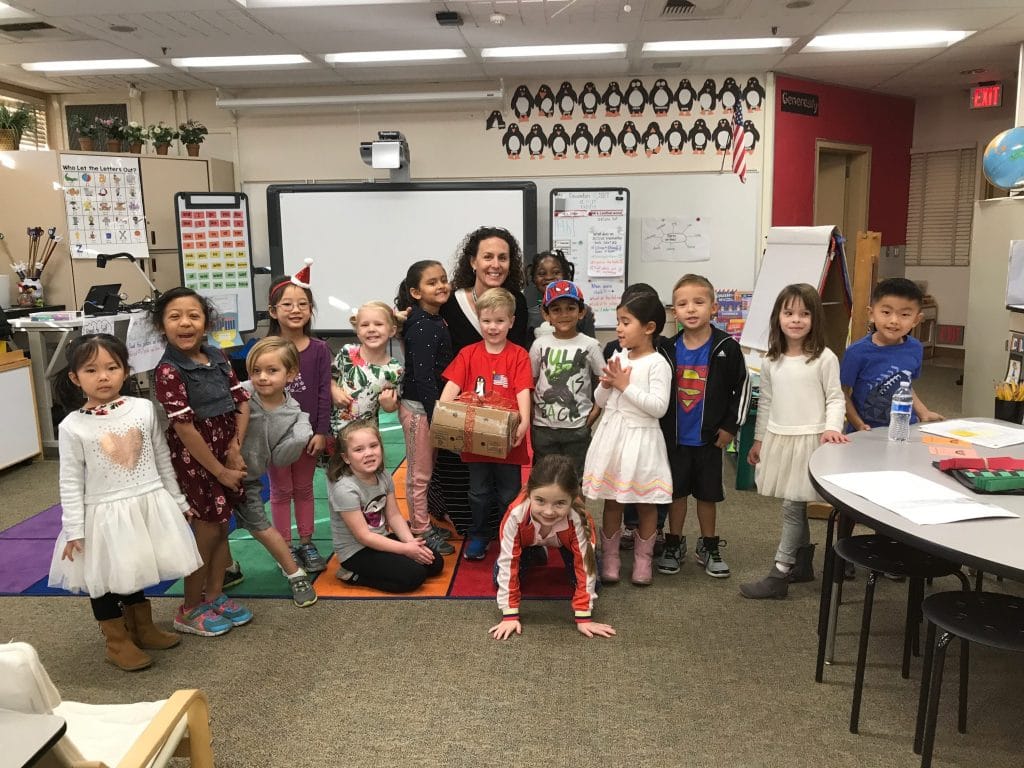 Holiday!
We are so grateful for each of you and this 206 family we get to ring in the new year with! Thank you so much for your kind and generous hearts! Mrs. Leatherwood and I loved the 206 class gifts!
We want to wish each of you a Happy Holiday and Happy New Year!
Love, The Leatherwoods and The Millers
Library Books
Just a reminder to return your library books when we return. I know its hard to remember with the alternating weeks. You can check the monthly volunteer calendar or return books right away to our classroom or school library to ensure that your child will be able to check out a book at the next library visit.
Pajama Day
How cute were all these little jammie kids! What a fun day we had! They were sooooo excited!
Art
Mrs. Leatherwood has done some art and learning this month about some of the different holidays that are celebrated at this time of year. She taught them about Hanukkah and Kwaanza. These are samples of the art the students made and brought home.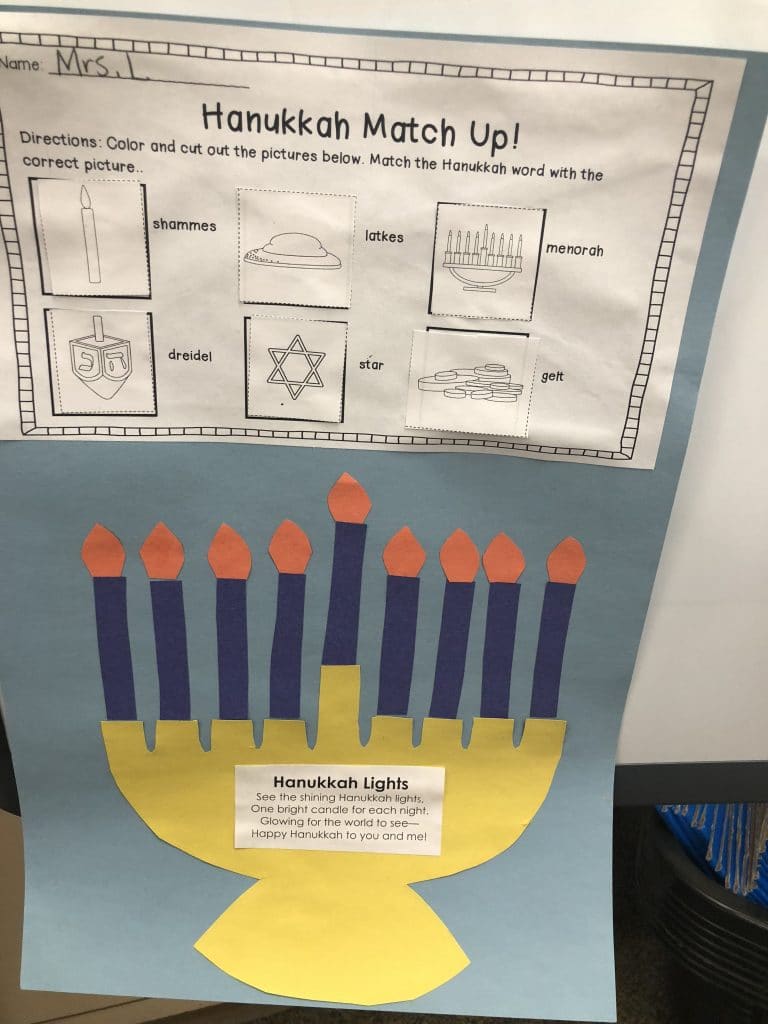 Caroling
Did you know the EBS Choir gave courtyard performances last Friday! We got to hear their gorgeous voices and lovely carols! Happy Holidays!
Sight Words
Just a reminder over the break to practice your sight word collection of RED, ORANGE, YELLOW, and LIGHT GREEN to maker sure you are all caught up. DARK GREEN will go home when we return. Thank you!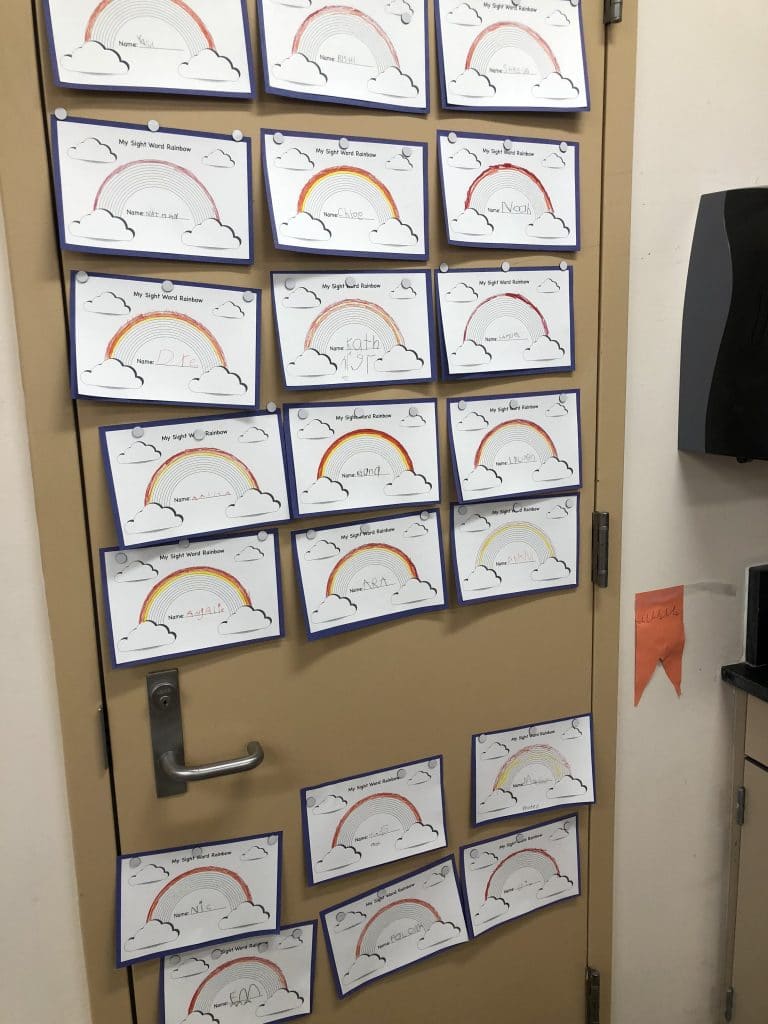 CHUCKIE!!!!
Last week a mouse was found on campus! He created quite a stir up! Hoping some of you were able to make it out the EBS Night Out at Chuckie E. Cheese!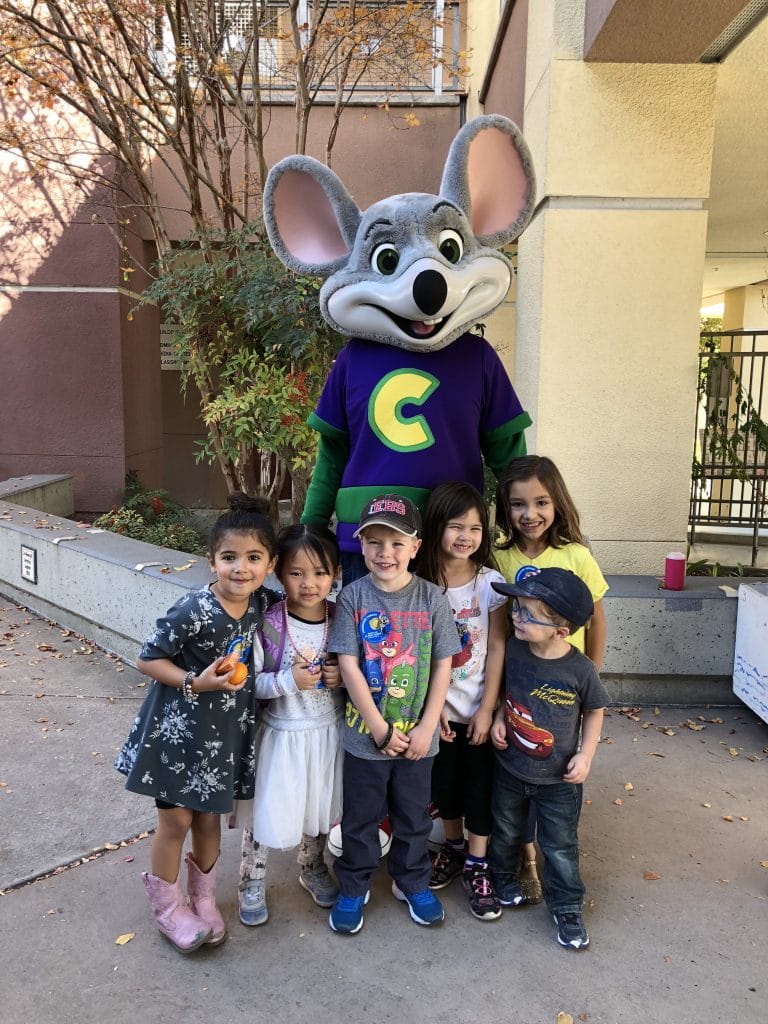 Reminders
Just as a notification and reminder, the folders were kept over the break and will be returned to each student when we come back.
Don't forget about our RAZkids license you have access to. During the 2.5 week break, you'll have a great opportunity to utilize this. Look at this old blog post if you forgot how to access this. Passwords were sent home at that time as well, but your child may remember their password on their own as they access this at school/Technology academy sometimes.    https://www.linneamiller.com/2017/10/tk-days-oct-9-13/
Upcoming Events
Return to school on Wednesday, January 3rd, 2017
Mother/Son Bowling Event – January 6th, 2018
AFP Meeting – Tuesday, January 9th (at 6:30 pm)
Penguin Parade – Friday, January 12th (parents are welcome to walk with us)
Martin Luther King Holiday – January 15th (NO SCHOOL)
The Week Ahead…
Have a wonderful break! See you in 2018!
Monday – 1/1/18
Tuesday – 1/2/18
Wednesday – 1/3/18
School Resumes
Before School Run Club
Thursday – 1/5/18
Before School Run Club

Whole School Dismisses at 12:30
Friday – 1/6/18
Before School Run Club

EBS Spirit Days: Wear Red & Black or any EBS shirt!