IN THIS POST: Generosity Bag 2017 Finale!, 206 Mornings,Character Education – Perseverance Fine Artists,  Run Club Achievements, Star of the Week, National Penguin Day, EBS Idol, Sight Words, Upcoming Events, This Week
Generosity Bag 2017 Finale!
I wrote a separate blog post to tell you all about the finish of our Generosity Bag collection and all about the day we delivered them! So exciting! Thank you for you support!
Click here to check it out!      https://www.linneamiller.com/2017/04/generosity-bags-2017/
206 Mornings
Due to high volume of people in the hallways and classrooms before school, the Kindergarten  teachers are asking that students go directly outside to the line rather than coming into the classroom before school. Therefore in the mornings, students will hang up their backpacks, and put away snack and folders and enter the Kindergarten playground/line through the outside gate (bring water bottles to the line with you). Thank you in advance for your understanding and support.
If you are a parent volunteer for the day, please come in before school to check out the instructions for volunteer items that day.
Character Education – Perseverance
Meredith Nady came in to share with the students regarding Perseverance. She discussed how it means to "keep on trying" and to "not give up." Students gave different examples of times when they kept on trying. Then she read them the childhood favorite…"The Little Engine That Could." Then she had them write about a time that they showed perseverance. Then students were able to share out their writing and picture. We will continue to practice perseverance and notice it throughout out day. Please continue to remind your student at home if they whine, or complain about struggle or challenge to do or complete something that they can use perseverance to keep trying and trying!
Fine Artists
This was our last Fine Artist lesson for this year! The students created a piece that resembled the stormy neighborhoods represented in Alison Davis Wade's piece shown below! They did awesome on this art project and had a lot of fun creating unique homes!
We want to say a special thanks to all our Fine Artists volunteers who gave their time to go to trainings, set-up and clean-up and support/teach the lessons! One chosen piece of your child's Fine Artists collection will be displayed in the MPR during Open House Night for the Art Show. At the end of the year, the entire collection will go home with each student to have and keep!
Run Club Achievements
This sweet girl showed amazing perseverance to get to 200 laps in the Before School Run Club Program! Congrats!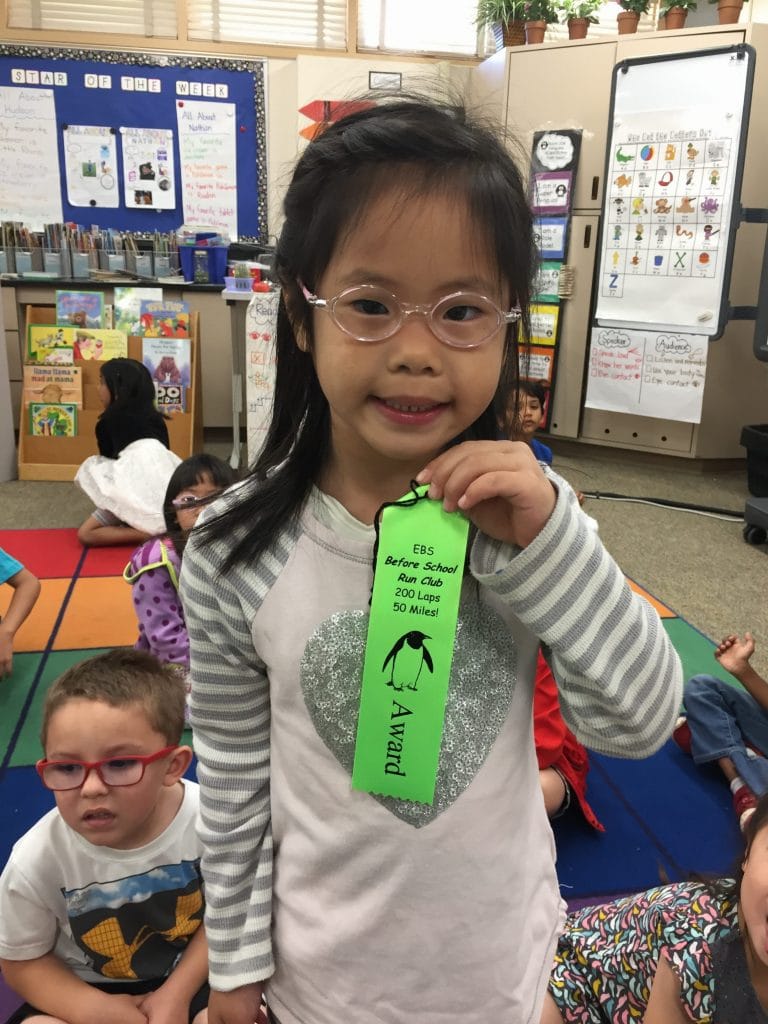 Star of the Week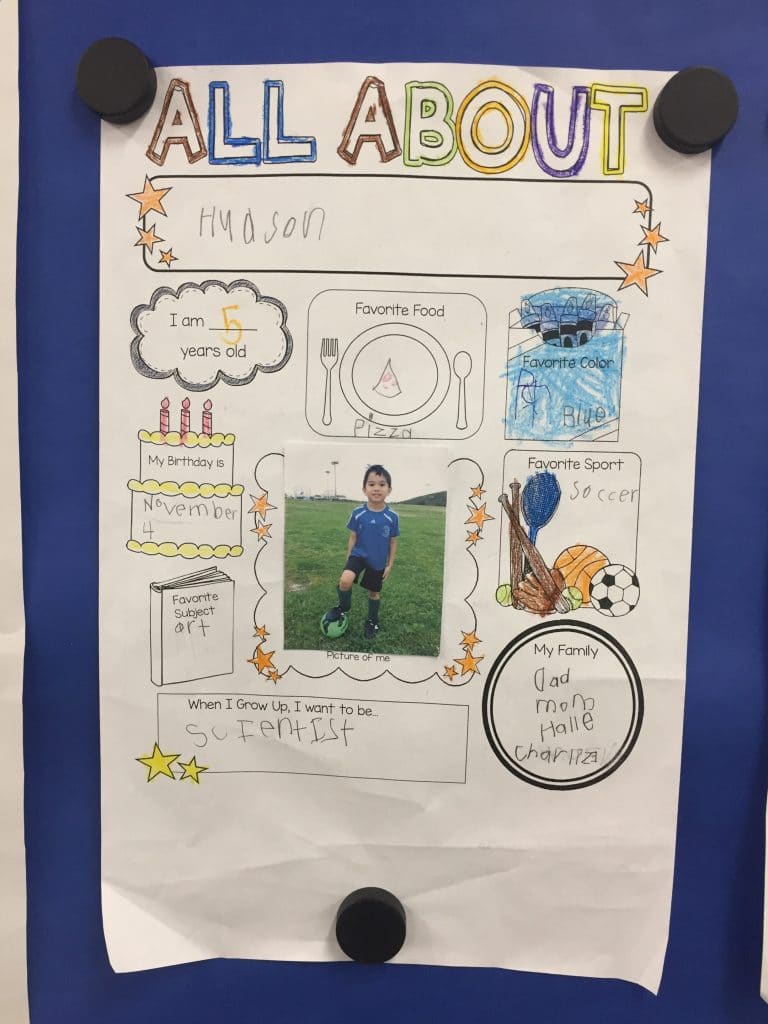 National Penguin Day – April 25th!
This is National Penguin Day! As a school, we are going to dress in any type of shirt with a penguin on it (feel free to wear your Jog-A-Thon shirts) or dress in Black and White if you don't have a penguin shirt! Parents feel free to join in the dress-up fun!
EBS Idol
If you haven't heard about EBS Idol, let me start by saying you don't want to miss the entertaining event. Many students of all ages come with much courage to stand before a large audience and perform. You will see singing, playing, dancing, skits, etc. The night always ends with a teacher performance to close the the night! You don't want to miss our teacher costumes this year! #sillyteachers  Below is a picture from last year's idol performance!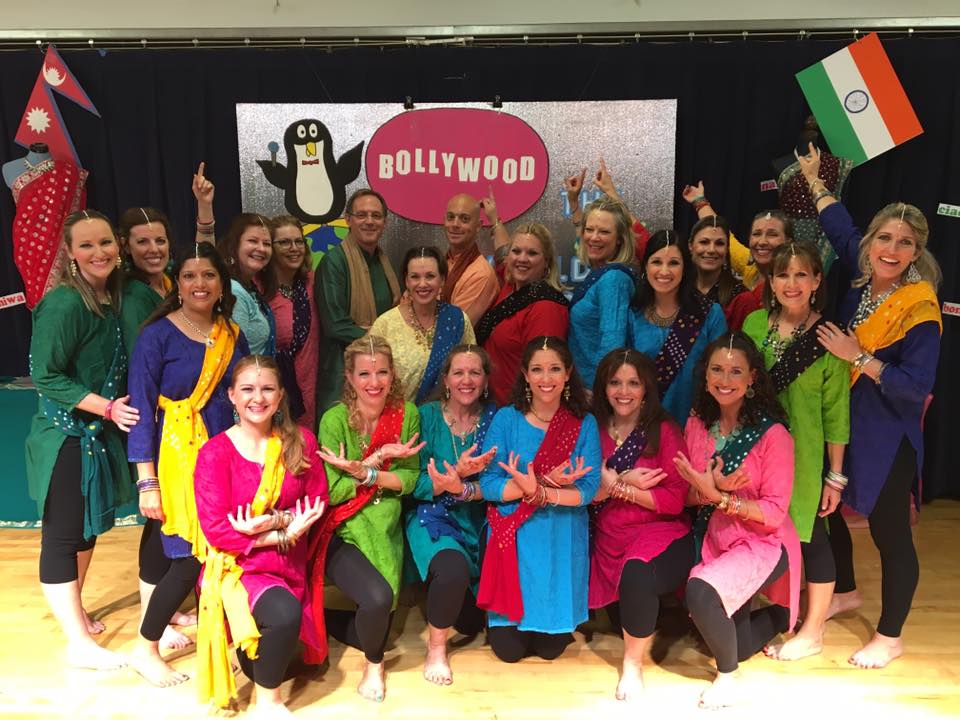 Ticket order forms went home this past week if you wish to purchase!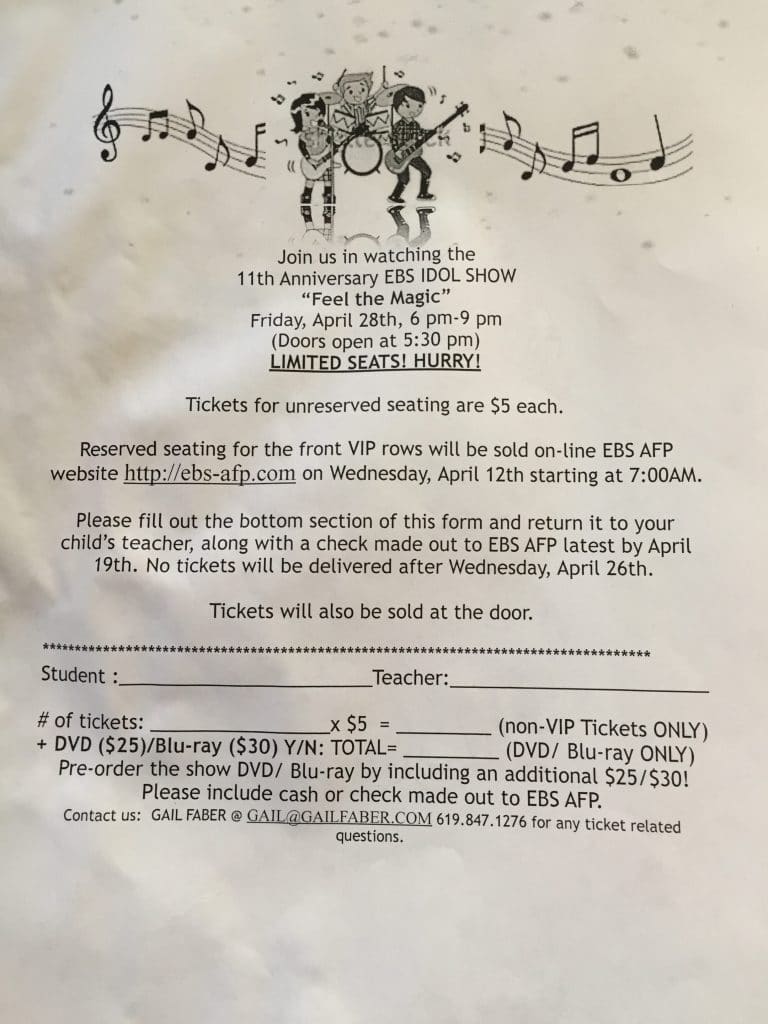 Upcoming Events
National Penguin Day – April 25th
EBS Idol – Friday, April 28th
Open House – May 11th
MONDAY – 4/17
TUESDAY – 4/18
WEDNESDAY – 4/19
THURSDAY – 4/20
Whole School Dismisses at 12:30 (pick up at Room 206)
Mission to Save Table open at 8:00 am in front of the school
FRIDAY – 4/21
Music with Mr. Waczek
Before School Run Club
Computer Lab @ 10:15 am