IN THIS POST: 9 Days of School, Run Club, Volunteers, Family Photo Wall, Birthday Shout Outs, This Past Week, Next Week
9 DAYS of SCHOOL!
This is what we've completed so far…9 days! Cheers to these 26 kids! It is such a big adjustment for them all to be in a new school, new class, new teacher, new friends, new routines, just about a new everything. This may leave many of your kids exhausted, crying, or possibly even changing their behaviors at home. You are not in isolation, in fact this is very common and typical. This first month is such a big adjustment for them in so many ways and likely it has been a big adjustment on you and your family as well! Hang in there, it all becomes daily routine for them and a second and loved home for them. By the end of the year they are so sad as we count down the days until summer.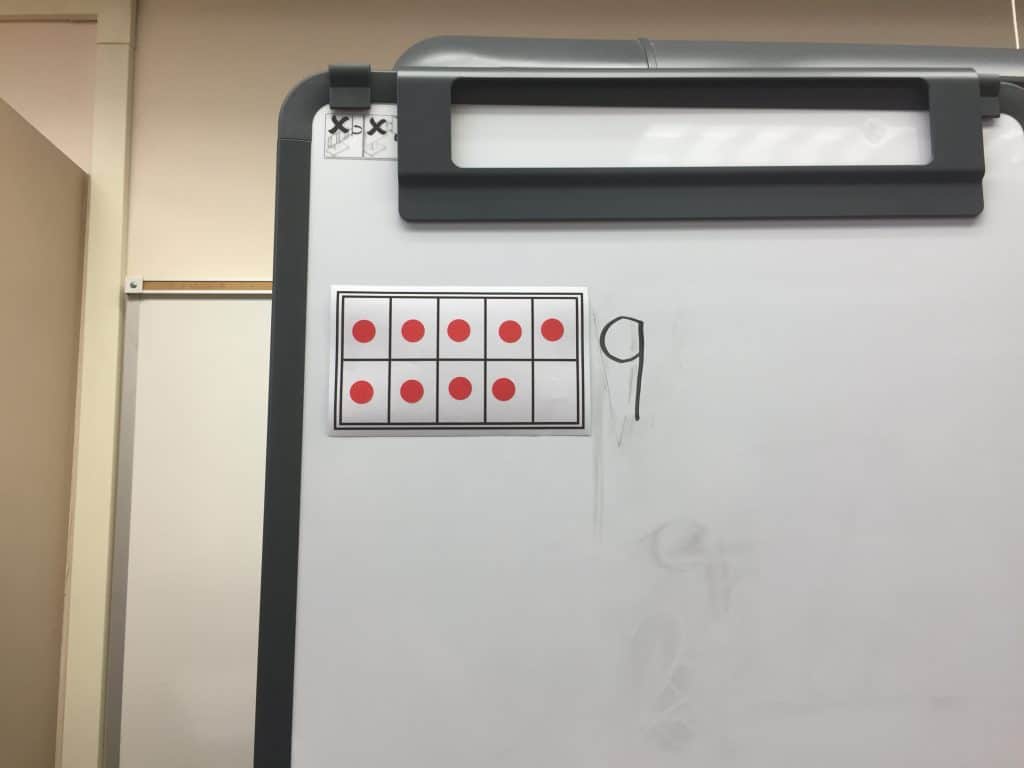 This is some of that "productive struggle" we mentioned at Back to School Night. The beauty of you lucky TK families is that they get this entire year to learn, grow, adjust, adapt to elementary school all while learning academic foundations. Next year, when they walk into Kindergarten there is hardly any adjustment as they will be familiar with all of it!
I ran across this little helper in an article from a friend. Feel free to try these on when your child get home to make each day's transition a bit smoother and more comfortable. They have been holding it together all day to do their best and when they get home they are letting loose in the place they feel the safest….home!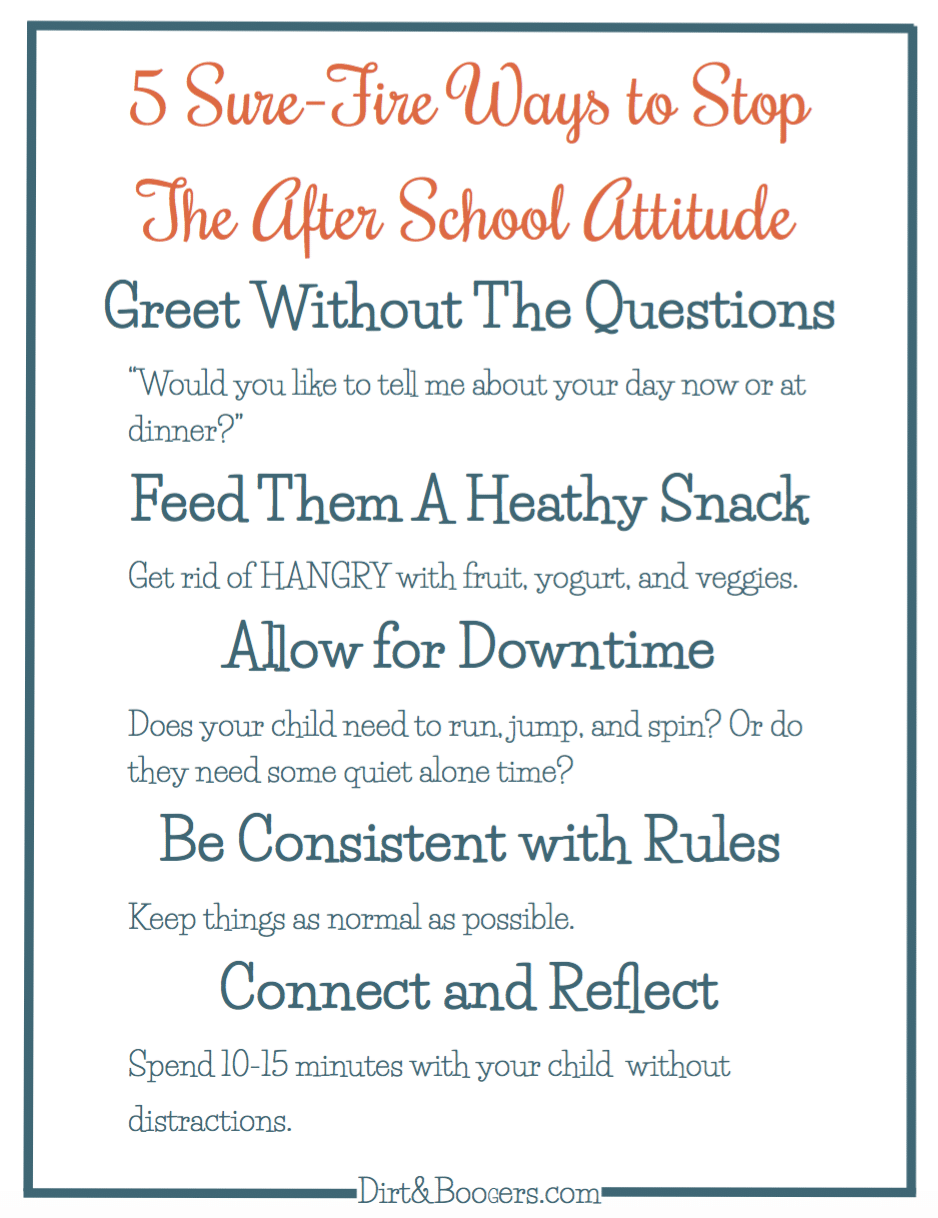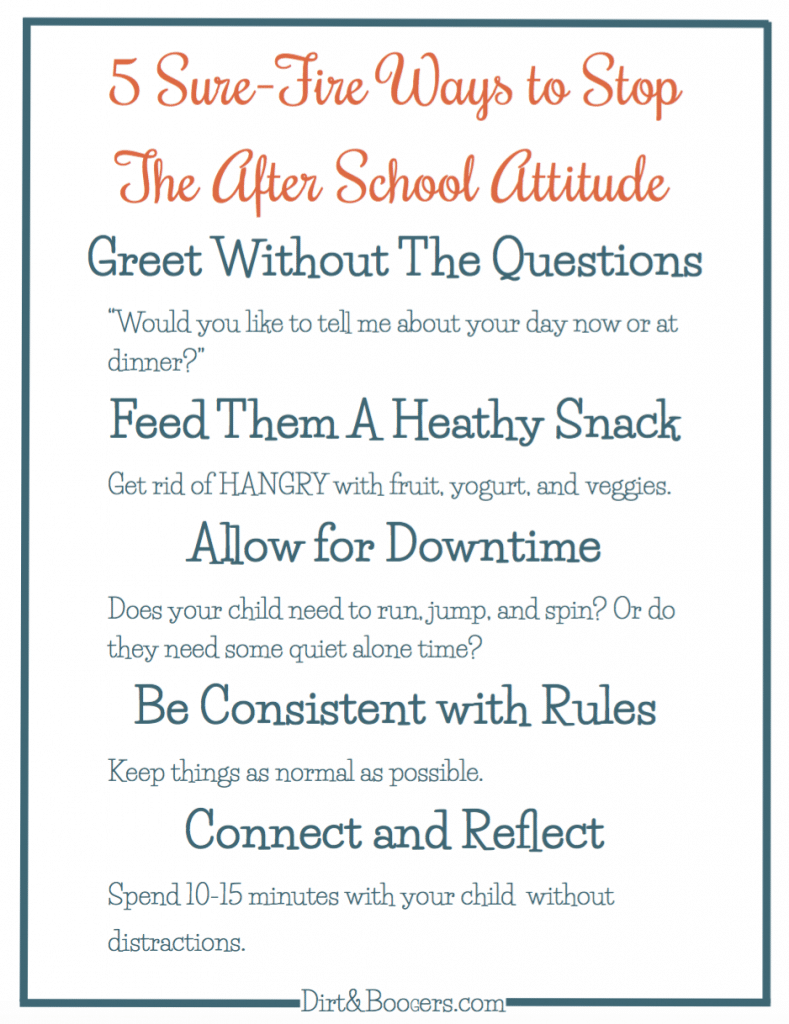 Lock Down Drill
We had our first school Lockdown Drill this past Monday.  This is a time for our school to practice staying safe in the classroom in the event of an on-campus emergency.  The kids did a terrific job following directions and remaining quiet in the classroom under desks until the principal told us the drill was over.  We are so impressed with how well they are doing with our school safety drills!
Run Club
This is an awesome before-school program that is offered at our school by amazing volunteers! My daughter participated last year and loved it.
It involves:
daily exercise
making new friends
reaching goals
Each day, from 8:15 – 8:30, participating students come to run laps around our joint-use field (above the basketball courts). After joining your student will get a personalized card with a barcode, so that each time they run a lap, they can keep track of the overall laps they've run by getting their card scanned.
Every 25 laps the students get a small prize and every 100 laps they get a ribbon in which I present to them in class! At the end of the year, there is an awards assembly, in which each child gets a certificate and if they run over 300 laps they get a medal! Its super exciting, and as an passionate long-time runner myself, I'm thrilled that my daughter has the opportunity to get jazzed about running at such a young age! It also means you get a better parking spot in the morning! Consider waking up a little earlier and come on out to run at EBS in the mornings!
*Younger siblings can join and run too! My son got a certificate last year for running with his sister on Monday mornings!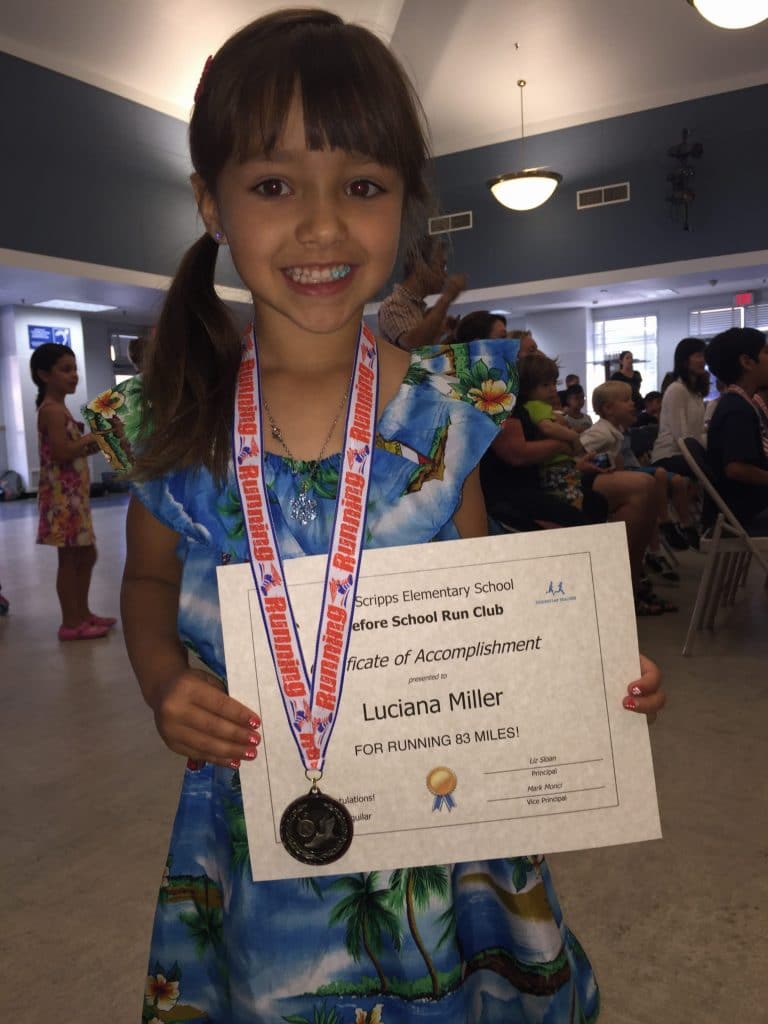 Volunteers
Thank you so much for all those families that stepped up to volunteer in the many areas that will make this year great. I know we are all in a busy time in our lives where there is little time, so we all say thank you for your time and commitment. If you missed the sign-up or are interested but unsure about any position, please come by or email this week and I can answer any questions. Most of the positions are typically filled by 2-4 people which makes the time and load minimal and doable.
We had 3 ladies that volunteered to be our Room Parents this year! Cheers to Rachel Franklin, Alison Jones and Neda Afshar. They are already organized and will be getting info out soon regarding some details about our class this year.
We are still in need of a Friday Folder Helper to unstuff and restuff folders the first 10-15 minutes of each Friday. If you have a little one, this could work for you as we have a hallways space and our students are gone the first 10-15 minutes each Friday or during Friday Volunteer Hours
CLEARANCE: If you haven't submitted your clearance paperwork and you plan on volunteering in the classroom, please submit it soon as I will not be able to add you to the October Volunteer calendar without clearance status.
Family Photo Wall
Your kids love to look at these pictures as it brings feelings of love and comfort and remembering the ones they love most. If you haven't sent yours in yet, help us turn our class into a little bit of home by sending in a family photo soon!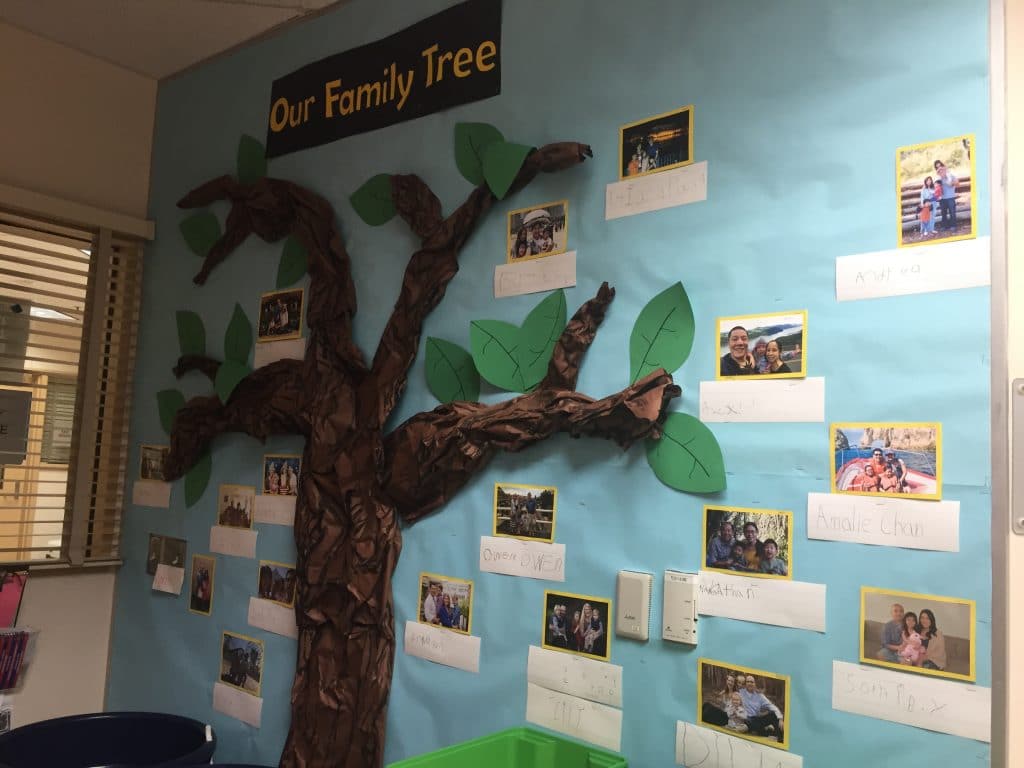 Birthday Shout Out
This sweet boy turned 5 this week!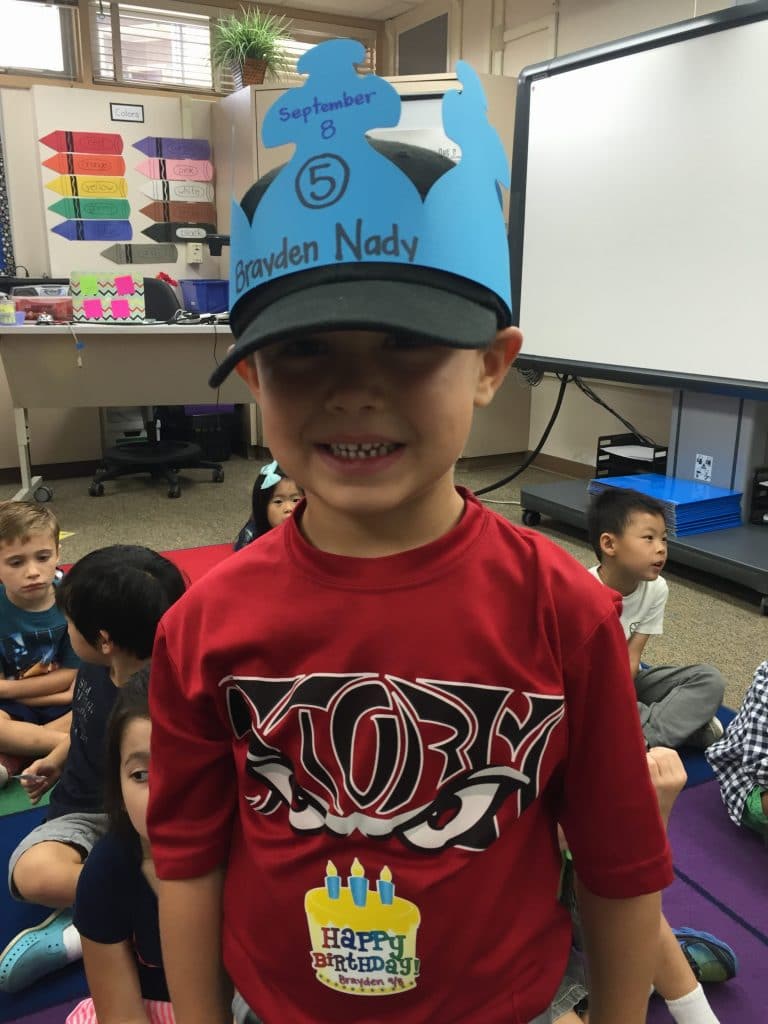 THIS PAST WEEK: 
Read Alouds:

We've been reading many stories about school. We talk about the story, the problem in the story and about the characters feelings. We have learned some new vocabulary such as furious and melancholy. Students love trying on these new words.
Shared Reading: This is a time where we all read together. We read familiar songs, poems and stories typically in a big book or shown on the Doc Cam so we can all read together. We continue to read familiar stories to practice fluency and read new text to practice reading strategies and as always we discuss the meaning.
Math: We have been working on sorting and classifying and discussing the different attributes that help us to sort. (ie, the color, the size, the shape, or any other unique attribute to the object).
Writing: We have continued to write and discuss some things writers do. Writers tell a story, when writers are done (with a story) they have just begun.
Interactive Writing: During this time we all write togetherto create an authentic message for an authentic purpose.  (Usually one white boards, but right now we are using "air writing" and carpet writing with our finger while one student writes the message in front of the class.) See our penguin wall below, where we wrote a title for the board.
Art: This week the students created their names using colored pasta.
MONDAY – 9/12
Mrs. Hickson teaches today!
TUESDAY – 9/13
WEDNESDAY – 9/14
THURSDAY – 9/15
Computer Lab
Whole School Dismisses at 12:30 (pick up at Room 206)
Mission to Save Table open at 8:00 am in front of the school
FRIDAY – 9/16