Welcome to Week 25! This post includes:  •St. Patrick's Day   •Character Education-Compassion  •Jog-A-Thon    •Help for the Homeless    •Star of the Week    •This Week's Curriculum   •Future Dates   •The Week Ahead
St. Patrick's Day
We celebrated this day and had lots of green fun! The day started with a surprise trail from a leprechaun!  He led us to the shelf where we found a pot of "lucky charms!" The students were so excited. He gave us a snack to enjoy during our day! As the day continued, we made special leprechaun hats, read some books about St. Patrick's Day. Later as a student used the bathroom, we discovered a left green tinkle in the toilet! Oh my the students thought this was so funny and enjoyed the thrill of wonder and discovery.
Character Education – Compassion
This week Ann Tran Lien came in to teach our students about compassion. She read them a book about compassion and thinking about others and feeling for others. She then did an activity where she told the students mini stories about others and had volunteers come up to "walk in other people's shoes." It helped the students to relate and think about and care for other people in tough situations. One big concept that came out of today was having compassion for friends, family, community and our world! The students and families of 206 have really worked on compassion for others this year! Its a great practice and way of living ….to be compassionate for others!
Jog-A-Thon
What a fabulous day we had at the Jog-A-Thon! The weather couldn't have been more perfect and the family turn-out was fantastic! Thank you for all of those who helped to cheer, pass out water/oranges, walk, stretch and hose-down the runners!
Help for the Homeless
What an exciting week! Bags are coming in from all over! The students have more than doubled their goal. By Friday, we had 47 bags! We have one more week to collect bags. Thank you so much for your contribution and for discussing the needs of others with your students!
We have been practicing "Rockin' Robin" (as on your homework) this week. The students are loving the beat and getting great at the lyrics! We just started to get choose some motions! So exciting and so cute!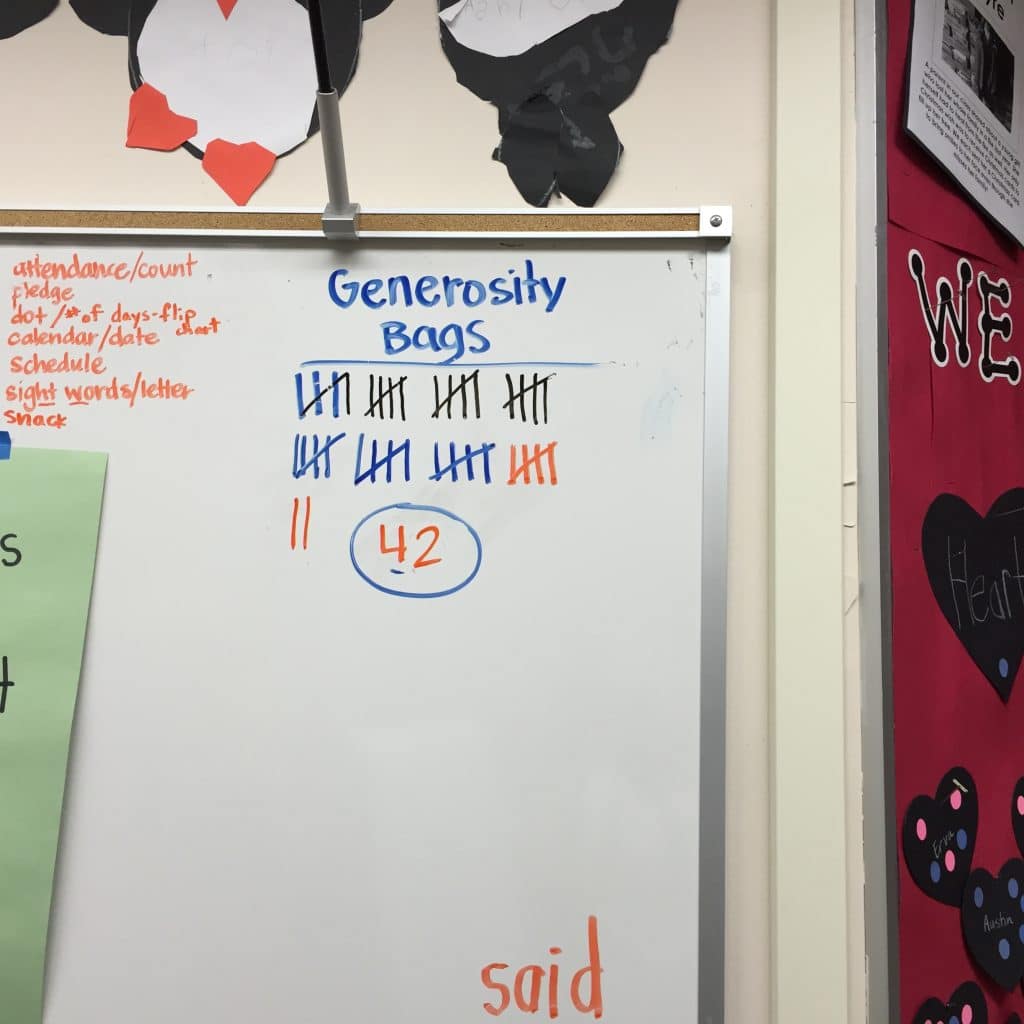 This Week's Star!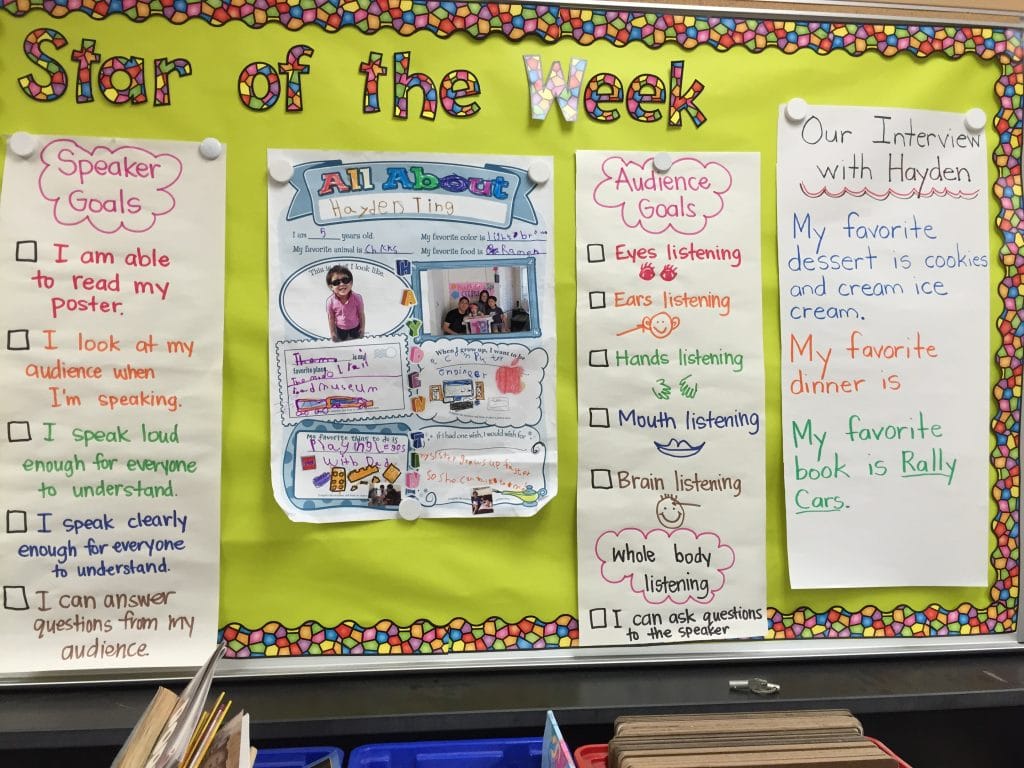 This past week in…
Math – This past week we continued to practice addition and subtraction. Our focus is strongly on the counting and concept. Just as a reminder we are using "and" rather than plus and "take away" rather than "minus." One of the most important concept/language terms is using "the same as" rather than "equals." This helps the students to understand that the equal symbol is a mere center to show that regardless of what is on one side of the symbol, the other side is the same. (4 = 4, 3 + 1 = 4, 4 = 3 + 1, etc).
Writing – This week in writing we mostly wrote using prompts for the St. Patrick's holiday. Our writing wall has a new writing piece up that answers the prompt… "I am lucky because…."
Letter Ee –  We practiced the letter Ee by writing and listening to both sounds. We also made a chart that shows many different words that begin with the short or long "Ee" sound.
Art – This week, the students made leprechaun faces with Mrs. Hickson on Monday and were also able to make Shamrock necklaces,  3D Shamrock Art, and Lucky Leprechaun Hats!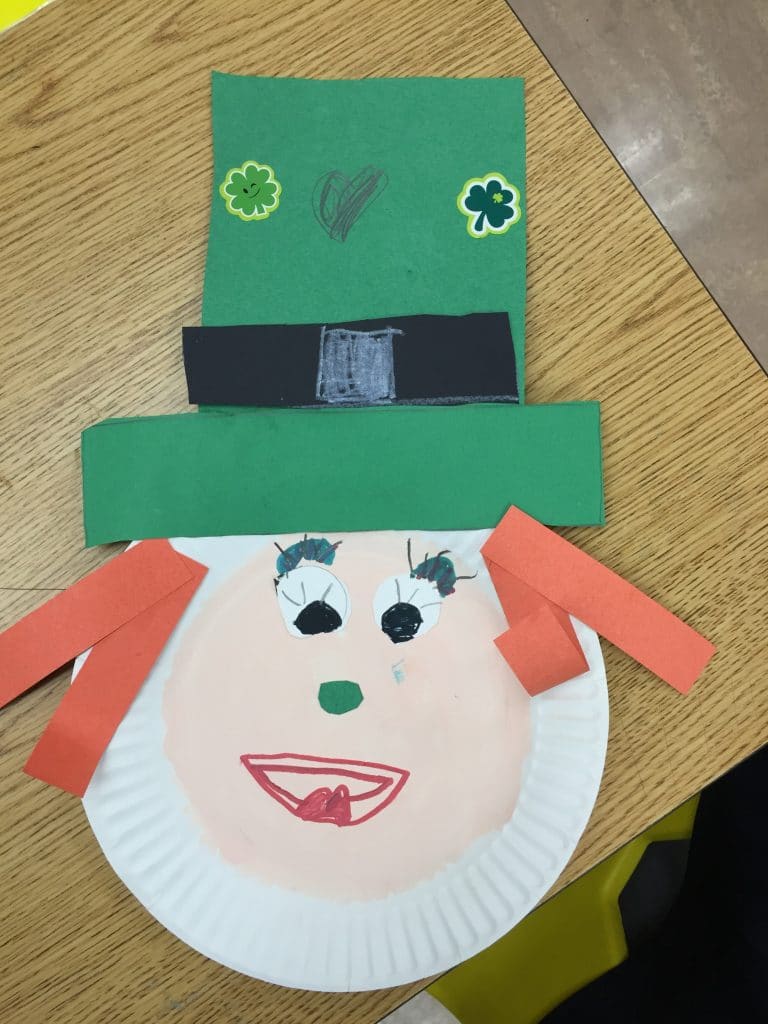 Upcoming Events
Kindergarten Science Night – Thursday, April 24th @ 6:30 pm
Spring Break – 3/21 – 4/1
TK Field Trip to Belmont Village – Wednesday, April 13th
EBS Idol – Friday, April 29th
See Calendar Dates Page on our website to see important dates for this year!  https://www.linneamiller.com/calendar-dates/
A Look at our Week Ahead
Monday – 3/21
Volunteers: Shiho Brenner, Phyllis Chan, Saori Massey
Tuesday – 3/22
Volunteers: Stacy McMullan
Wednesday – 3/23
Volunteers: Jeanne Smith, Megan McGarry, Meeyoung Lim
Thursday – 3/24
Kindergarten Science Night
Technology Academy with Mrs. Martin
Lunch Only day at 11:35 pm (eat a BIG breakfast)
Minimum Day, whole school dismisses at 12:30pm (dismissal in 206)
Volunteers: Laarnie Chou, Monica Rashidian
Friday – 3/25
Spring Party in Room 206
Last Day before Spring Break
Music with Mr. Waczek – 8:50 am
Volunteers: Karrie Yi