Welcome to Week 12! This post includes:  •Character Ed – Respect   •New Line-Up Procedures!    •RAZkids    •Western BBQ    •We Have Heart    •Family Celebrations    • This Past Week's Color Brown   •This Week's Curriculum   •Future Dates   •The Week Ahead
Thank you to those of you that take the time to read the information and updates about our 206 Classroom.
Character Ed – Respect
This week Ann Tran came in to teach the kids about Respect. She used some puppets to practice some role-play situations with the students. They were mesmorized with the puppets and helped to come up with solutions for some of the disrespect problems that were played out. (these were great realistic problems that happen in our class weekly)
Then Ann read the book Words Are Not For Hurting. This book reminded the kids that words are powerful and can affect people's feelings. A great reminder was when she asked the kids, "How do you feel when you hurt people's feelings?"
After the kids practiced coming up with many different respectful sentences and finally drew a picture with writing of how they could show respect to others.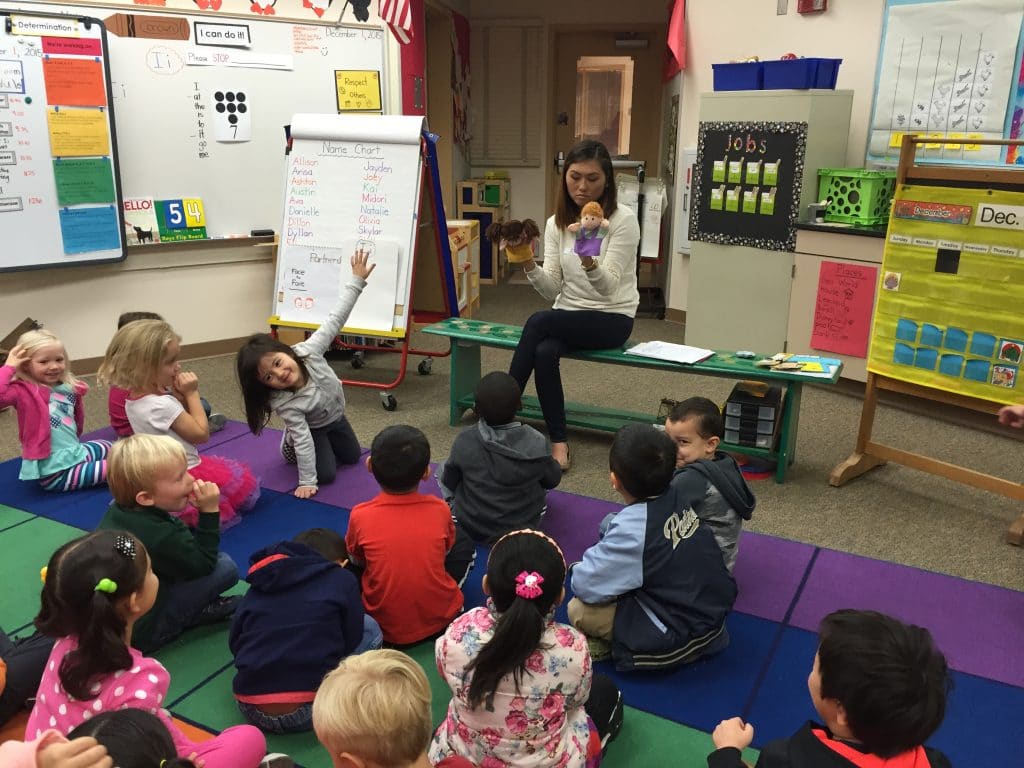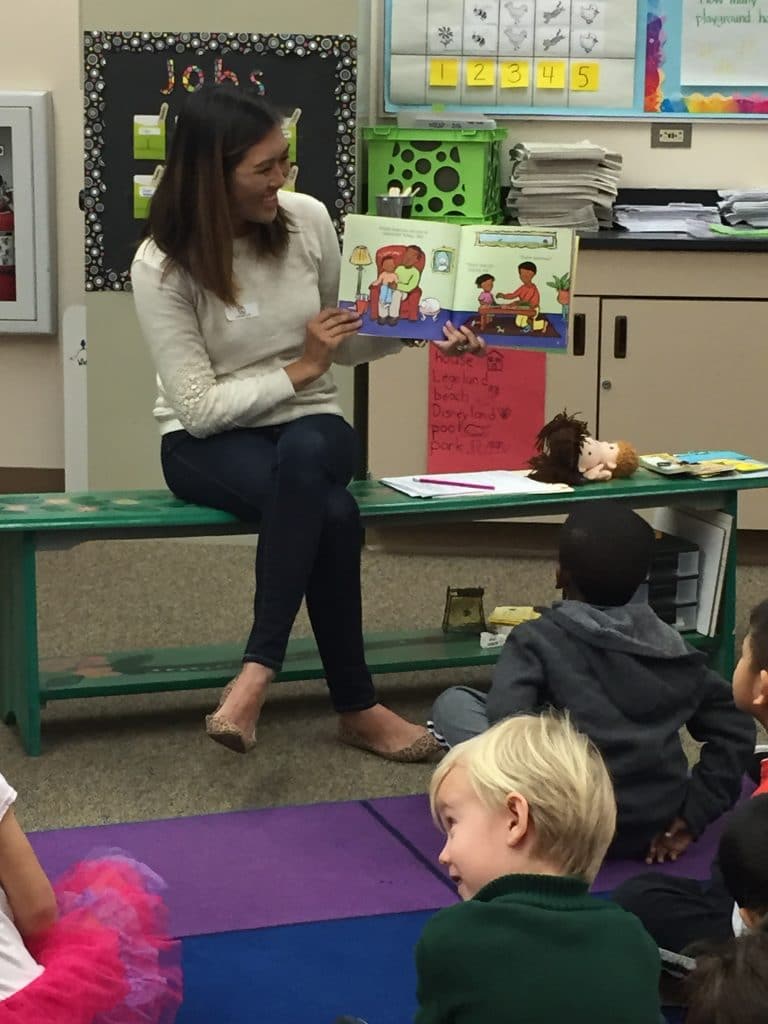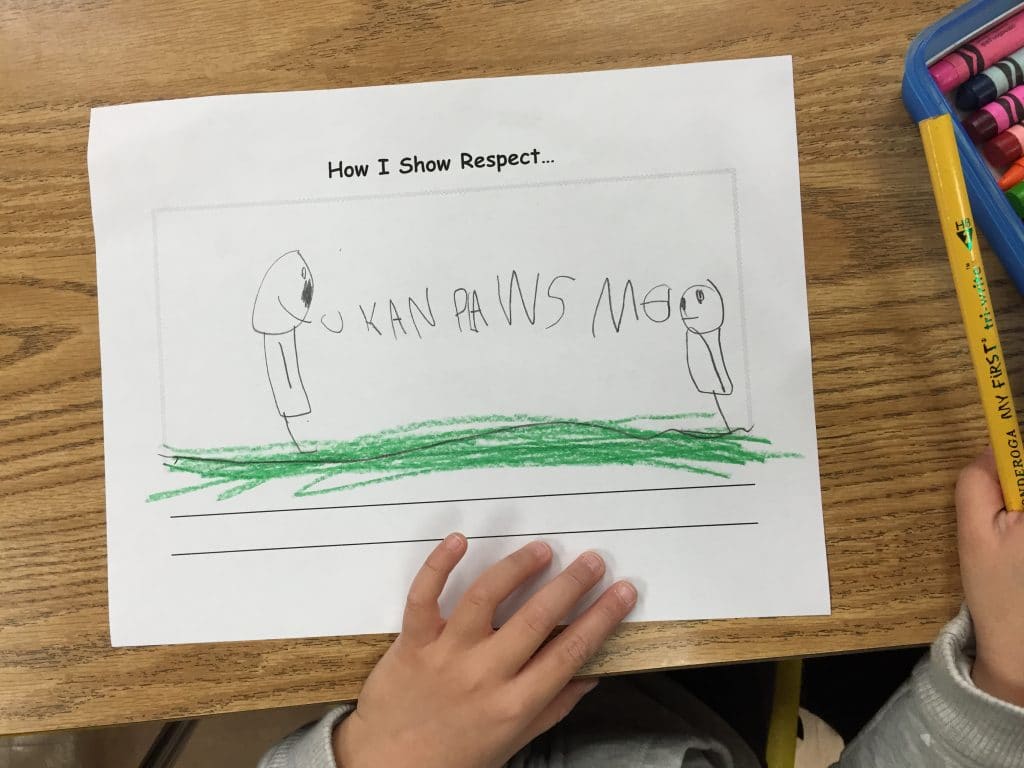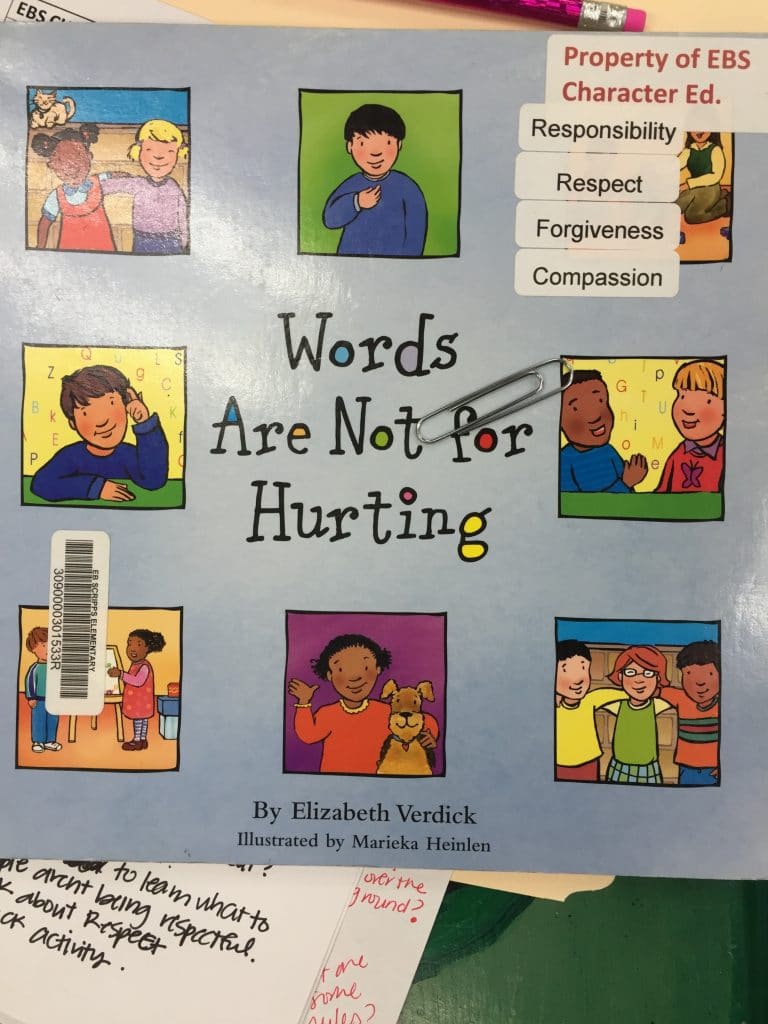 New Line Up Procedures
To alleviate a few different morning situations that occur, students are now lining up in Line Order each morning. We have chalked the numbers on the concrete to help.
Please remember before school a teacher is always on duty in the morning if you ever need assistance. I am also often in the classroom as well.
Thank you for your support and collaboration in our procedures!
RAZkids
This week in Computer Lab, Ms. Martin introduced the kids to an online subscription (donated by the AFP…thank you families) that allows the students to read leveled books on line (similar to Book Borrow, but read electronically). You can also log these on your child's homework log as well.
To Log On, follow the directions that went home in folders. These directions are also listed on the Info & Resources page under "Links" on the class website.
RAZKids (click this link to take you to the website)
If you are prompted for a log in, have your child type "ebs206"
Find your child's color/shape icon and click on it
click on the spaceship and you will be at the first books.
Everyone starts on the beginning reader books so your child should go through these quickly until they get to their level.
In a few levels, comprehension questions will be asked to proceed forward.
Students earn points for first listening to the story (press the little ear icon by the story). Students then read the book the second time (press the little eye icon by the same story) to earn more points.
Each week, RAZkids sends me an update of how many minutes and books the kids have read that week. This is another way for the students to practice their reading and comprehension.
We Have Heart
Many of you have seen the blog post entitled…"We Have Heart." Below is a picture of our "We Have Heart" wall (formerly the Ocean of Generosity). This month students are:
Donating grains, rice, beans, etc. to give Meals to Mexico. We will count out single cup servings to measure meals for families.
Decorating Rainbows for Rady's patients dealing with cancer to bring smiles.
Western BBQ
This week the school had their annual Western BBQ where families are invited on campus to eat lunch with their child. Here are a few pictures of some families I caught that day. Thank you all for coming. There is usually one more family lunch later on in the year in case you missed this one!
Homework Math Problem
We have been working on Math Problems in class. This has taken some work and procedures, but it has been a great practice and opportunity for the students practice the steps to solving and showing their understanding. This week on the back of your homework, your child received a Family Math Problem on the back of their homework. This is optional and is meant to be done together. Below is a picture of our solving chart, a picture of our classroom solving on the Promethean board, a sample of student solving her sticker problem. The main thing students forget is to answer the question…they will often just put the total number. We are continuing to work on this in class.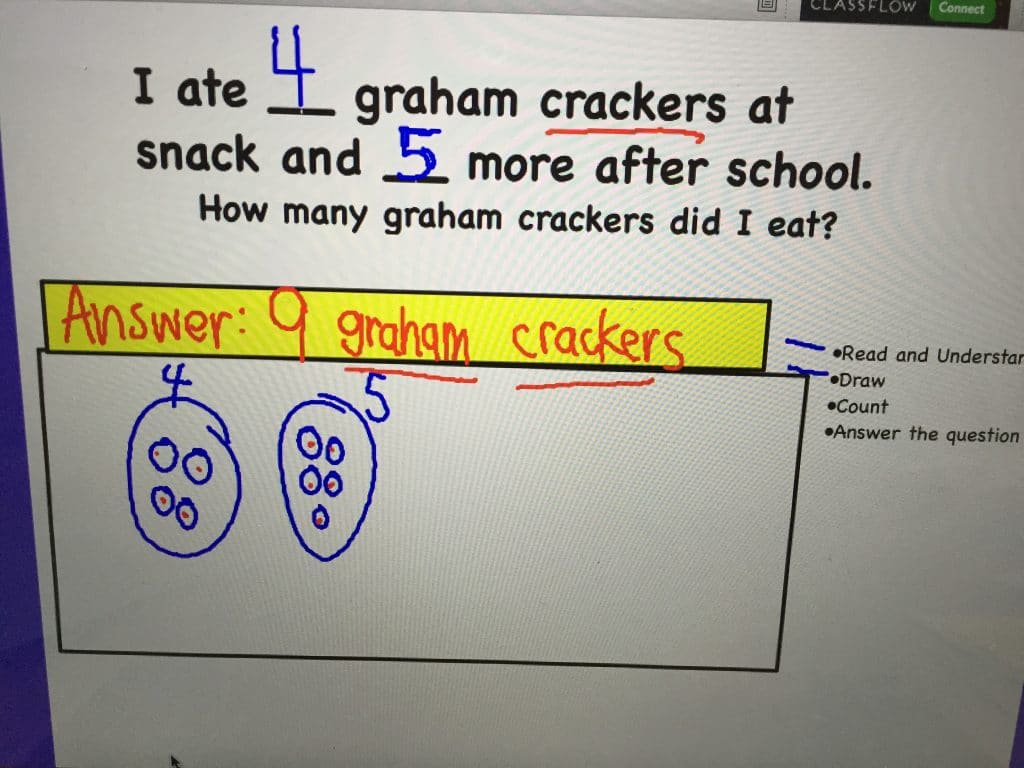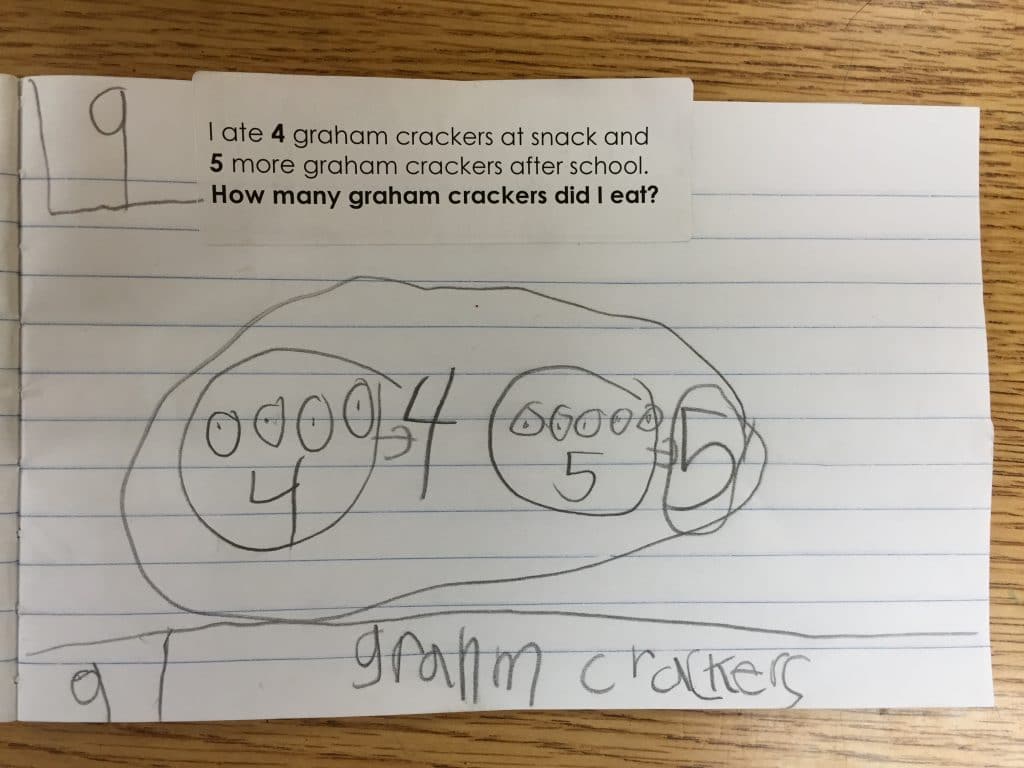 Family Celebrations
This is the time of year when many different family celebrations and cultural traditions happen! We value and have great interest in sharing and learning about the different traditions that families have! If you have a special tradition or holiday that you'd like to share with the class, feel free to send a quick email or stop by and we can schedule a time for you to come by and share, show, cook, draw, etc any part of your special family traditions (Christmas, Kwaanza, Hanukkah, Chinese New Year, Las Posadas, Diwali, Ramadan/Eid, Yalda Night, etc).
Thank You!
This Past Week's Color – 
BROWN
We had another great color week! The student's dressed in BROWN on Thursday and had a yummy BROWN snack (Graham Crackers)! Check out our color picture!
Next week will be our last week of color weeks. We finish off by doing "RAINBOW" week! Your child can deck out in their favorite color next Thursday and we will take a Rainbow picture by putting all the children in a rainbow depending on the color they choose to wear!
Apologies…our Brown Reminder flyer never made it into folders this week.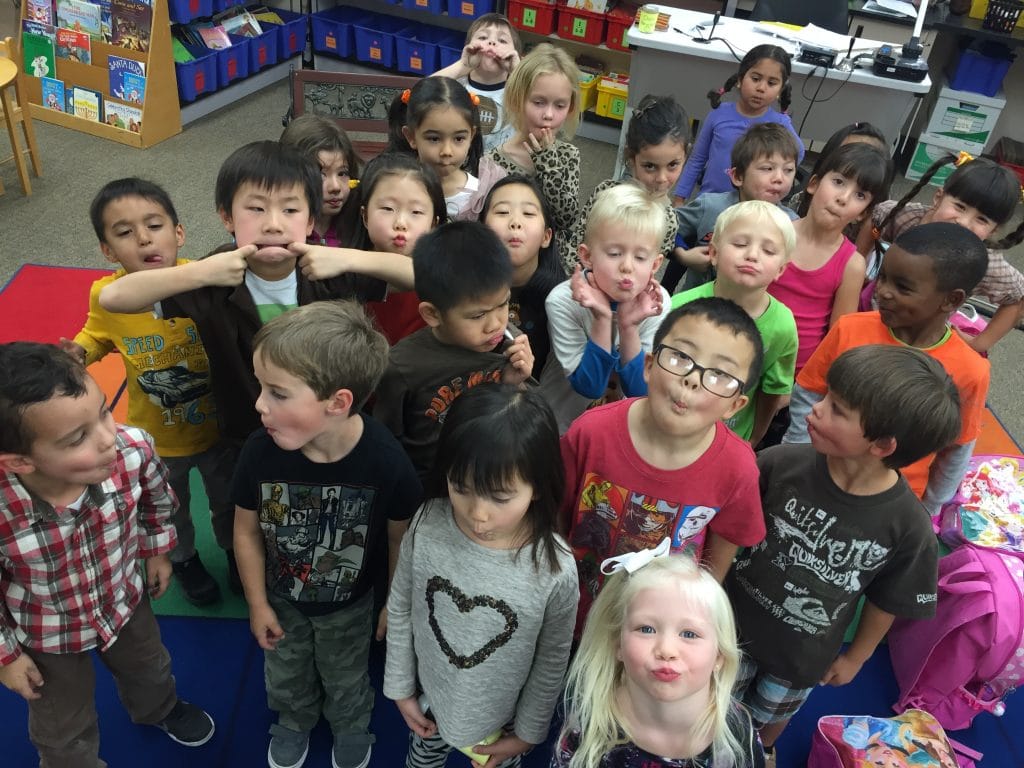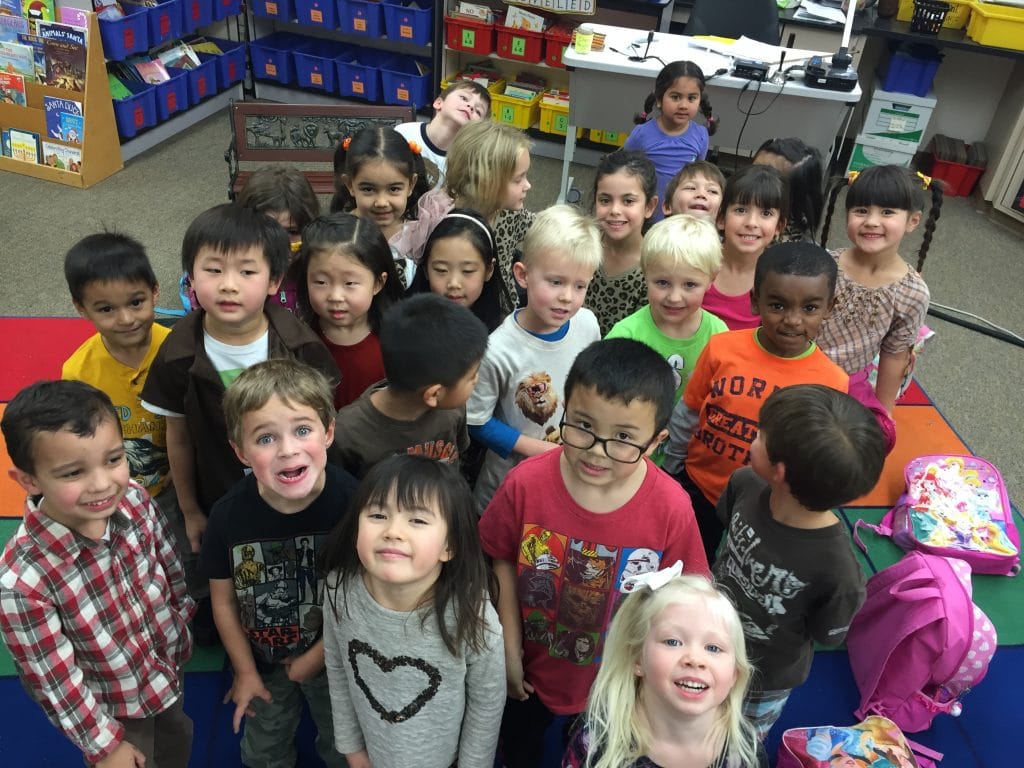 This past week in…
Math – Worked in math on Parts to 10 (4+6, 3+7, 5+5, etc) and math problem solving.
Writing – This week, we tried some new types of paper to help us plan and write out our Beginning, Middle and End of our story.

(see writing chart below to see how we plan our our writing).

Sight Word Practice: I, at, the, is, to, it, go, me, and
Letter Ii – Short Ii sound and Long Ii sound
Art – Gingerbread Man Art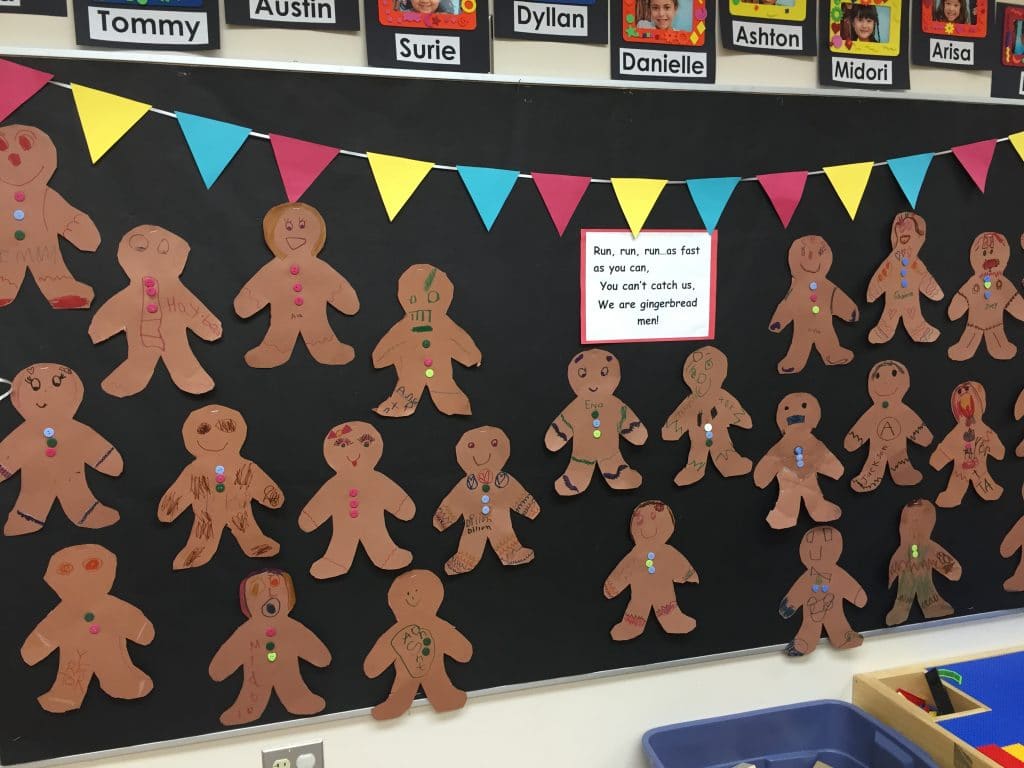 Upcoming Events
Our next classroom event is our Winter Holiday Celebration! We will have a story, crafts and treats for the kids. All parents are welcome to come celebrate with the class!  
Thursday, December 17th
9:00 am (just after drop off)
Room 206
All who are cleared are invited!
If you are interested in helping out with the event, please let a Room Mom know (Laarnie Chou, Jeannie Smith, Liz Urenda)!
January Volunteers: If you have any changes, requests for January, please notify us by Thursday, December 10, 2015. Thank you!
A Look at our Week Ahead
Monday – 12/7
Return Rainbows for Rady's
Volunteers: Shiho Brenner, Saori Massey, Meeyoung Lim
Tuesday – 12/8
Volunteers: Stacy McMullan, Debra Marich
Wednesday – 12/9
Volunteers: Megan McGarry, Jeannie Smith, Phyllis Chan
Thursday – 12/10
Wear

your favorite

C

O

L

O

R and have an 

C

O

L

OR Snack for

R

A

I

N

B

O

W

Day!
Computer Lab with Mrs. Martin
Lunch Only day at 11:35 pm (eat a BIG breakfast)
Minimum Day, whole school dismisses at 12:30pm (dismissal in 206)
Volunteers: Ann Tran-Lien, Kelly Murphy
Friday – 12/11
Music with Mr. Waczek – 8:50 am
Volunteers: Karrie Yi, Monica Rashidian