Welcome to Week 11! This post includes:   •Happy Thanksgiving    •Western BBQ   •Character Education   •Grandparents Day  •Thank You Conferences  •Last Week's Color PINK   •This Week's Curriculum   •Future Dates   •The Week Ahead
Have a Happy Thanksgiving and week off! 
Happy Thanksgiving
This week, you will all be celebrating the wonderful holiday of Thanksgiving. There truly is so much to be thankful for! Mrs. Hickson and I are both so thankful for the wonderful families and the loving students in our class! We hope you have a wonderful vacation and Thanksgiving this week as you have this extra time to spend together!
Western BBQ – All are invited – Yeehaw!
The week we return from Thanksgiving vacation, the school will be having a Western Barbeque. Grill pits will be brought in for the day and meat will be prepared (vegetarian is also provided). This is an experience the school has about 2x a year. If you would like to attend this with your child, you need to return the bottom of the slip so the cafeteria knows how many to provide for. On the actual day of the event, you will join your child at dismissal time to go eat the BBQ in the lunch area. Siblings may join too and eat for an additional cost. We hope to see you all there!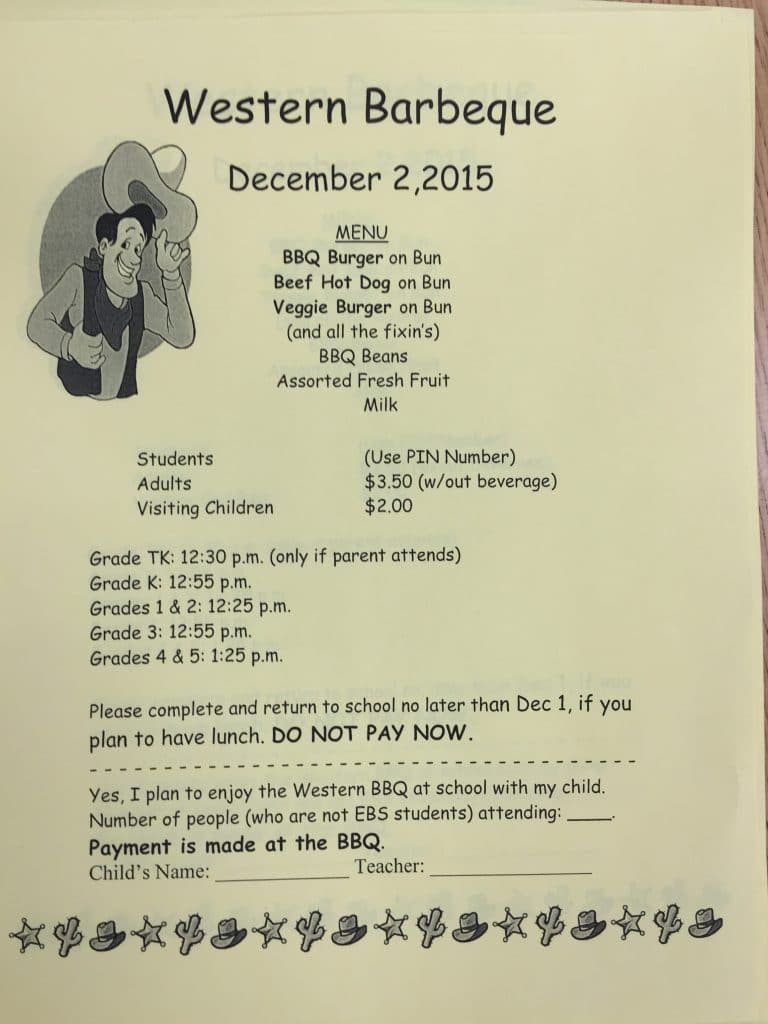 Character Education – Gratitude
Deb Marich came in last Monday to teach the kids about an important character trait that is very fitting for this month….Gratitude. She had the students play a little game where they took out an item from a bag that Deb brought in, and they explained why they were grateful for these things. The items included examples such as a house, family, food, etc.
Afterwards, the students went back to their seats to write a gratitude statement (these went home, so you may have already seen them ).
Finally, they came back to the carpet to close up the discussion and recap the understanding of Gratitude! What a great concept to understand as there is so much we have to be grateful for!
Grandparents Day!
What a great time we had at our Grandparents Day/Thanksgiving celebration! Our Room Parents planned a great event! We started our time together with a story about a little Piglet and her Granny. Next we sang the song we had been practicing for our families to show our love and appreciation…You Are My Sunshine! Next we presented beautiful picture gifts (thanks Room Moms) to the grandparents. Then the students and families went back to the tables to put together a Thanksgiving Day craft…a sweet little turkey! Finally, the students and families enjoyed some donuts and some families went to visit the Book Fair together! What a morning!
TK – You Are My Sunshine Video
Photos of Grandparents Day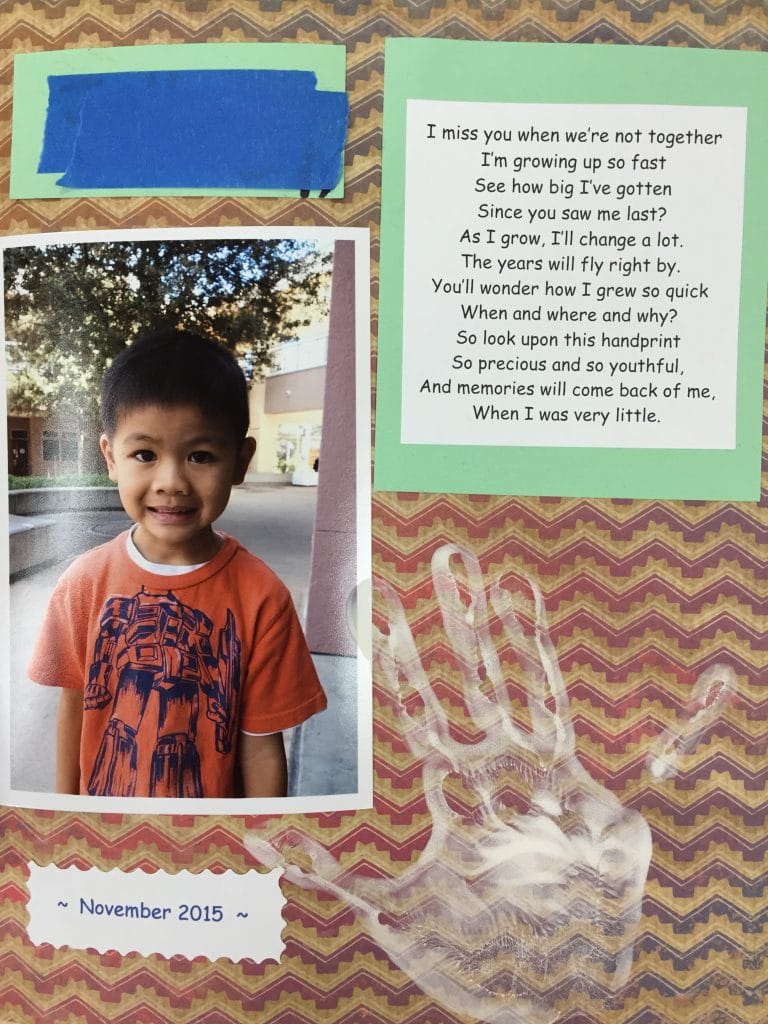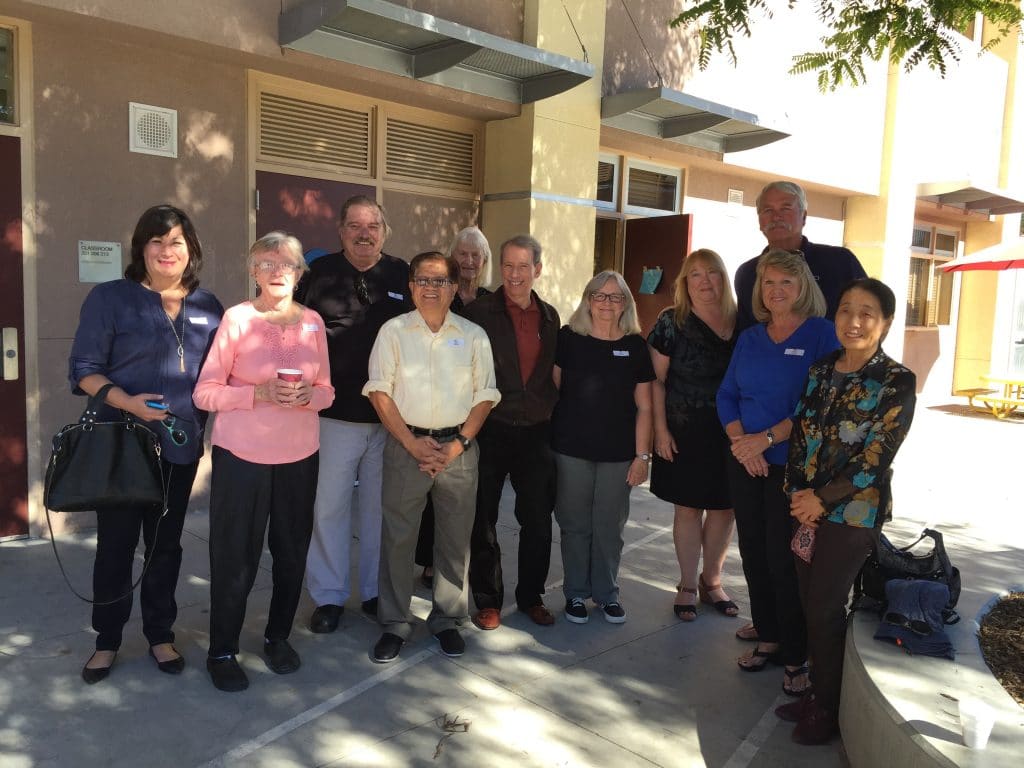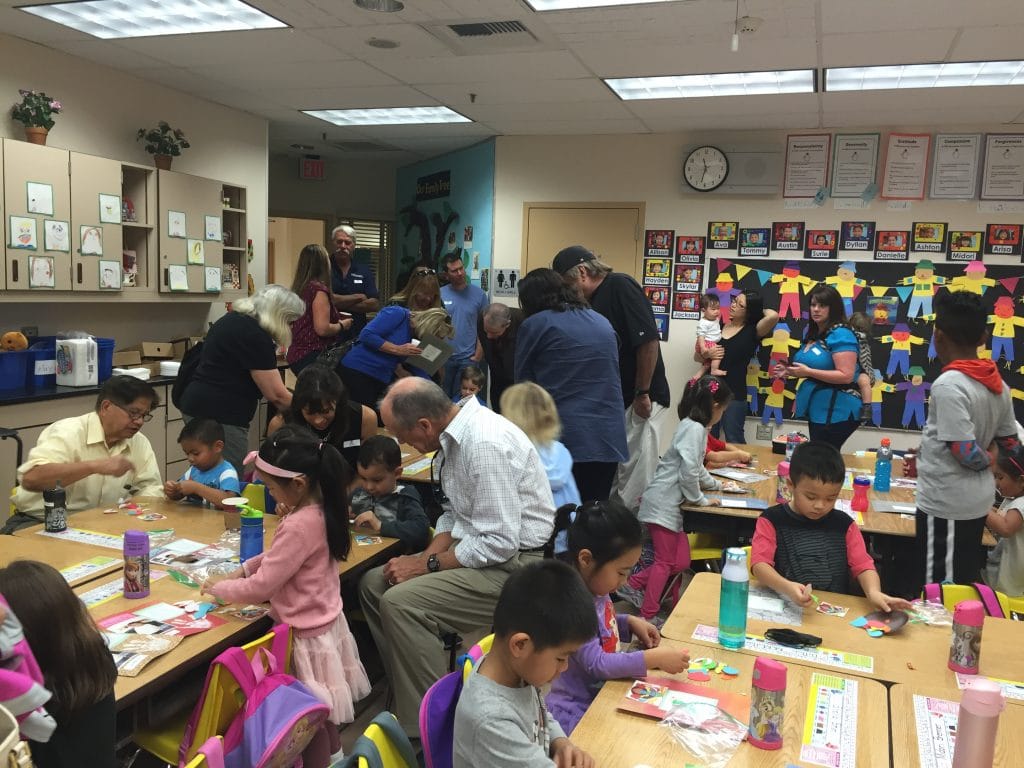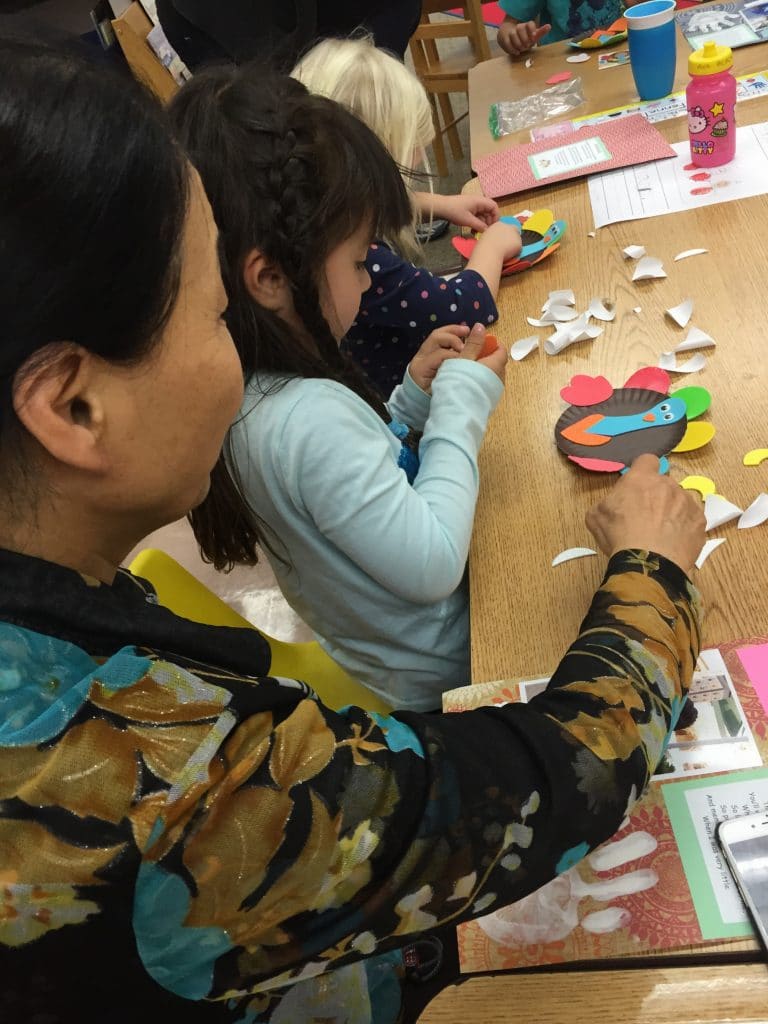 Thank You! – Conferences
Thank you for you so much for taking the time to set up and to come to our conferences last week! Much time and preparation go into making that time together informative full of helpful discussion for us all. We truly appreciate any sacrifices you made to be there and for all the conversation that was shared!
This Past Week's Color – Pink
We had another great color week! The student's dressed in PINK on Thursday and had a yummy pink snack (mints) in honor of Breast Cancer Awareness and support! To encourage the pink wear this week, we had a pink contest for the most pink of a Girl and the most pink of a boy! These kids had to get creative! Thanks for all your color participation! Check out the pictures below! The week we return will be BROWN!
PS…the pink picture this week is a "Robot Picture." The week before the kids had requested to take a picture posing like a robot. This is the result!
This past week in…
Math – In math we continued to work on parts to 9. This involved not only counting to 9, but creating the parts that make up 9 using 2-colored counters (4 and 5, 5 and 4, 2 and 7, 7 and 2, 9 and 0, 0 and 9, etc. )
Interactive Writing – During this time we warmed up as usual writing our names, and practiced writing our number formation and directionality as many students write numbers backwards. Then we worked together to write the text for a "Shhhh" sign to help us as we walk in line around the campus!
Writing – One of the skills we reviewed in writing (more than one time this week), was the process of getting a story idea in your head to your paper…see below and try at home.

First – stop to think about what you want to write about.
Next – Say the sentence you want to write out loud using your hand to count the words. Use 1 finger per word…(The egg dropped on the floor – 6 fingers). Repeat saying this on your fingers…3-5 times.
Then – write each word on your paper as you say it again on your fingers.
Then draw a detailed picture to match your sentences.
After your child gets good at this process, have them REPEAT to add another sentence to their story. Eventually they should be adding more sentences to tell what happened first, next and last.
Sight Word Practice: I, at, the, is, to, it, go, me
Letter Rr – We practiced saying this sound (not /er/, but /r/…very similar and easily confused). To write the capital, we draw a tall line down and then lift to go back to the top and make a belly half way down and then kick out. For the lower case, we make a short line down (don't lift your pencil at the bottom), trace back up and make a hanging arm. Try this at home.
Art – The kids made adorable Turkey Headbands with Mrs. Hickson! Hope you enjoyed these sweet turkeys coming home!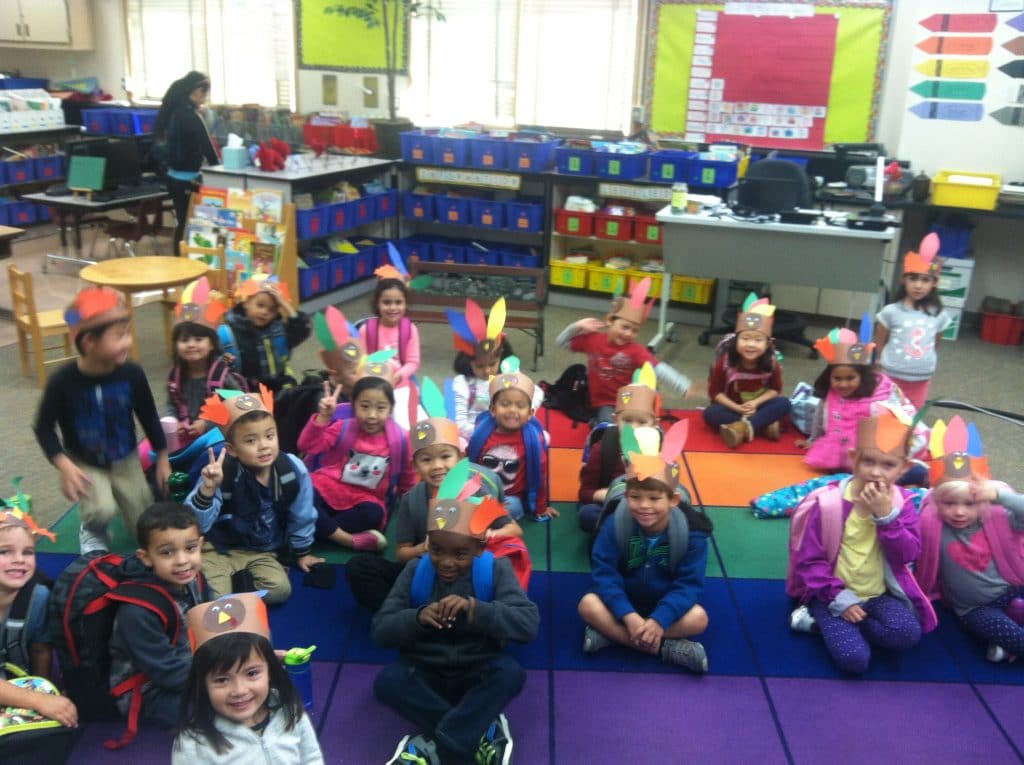 Upcoming Events
Western BBQ – December 2nd
Winter Break – Starts…Saturday, December 19th – Sunday, January 3rd
See Calendar Dates Page on our website to see important dates for this year!
A Look at our Week Ahead
Monday – 11/30
Start of BROWN week!
Volunteers: Shiho Brenner, Phyllis Chan
Tuesday – 12/1
AFP Meeting at 6:30 pm
Volunteers: Stacy McMullan
Deadline for BBQ Reservations
Wednesday – 12/2
Western BBQ (Return reservation slip by December 1st)
Volunteers: Megan McGarry, Jeannie Smith, Nikki Green
Thursday – 12/3
Wear BROWN and have an BROWN Snack!
Computer Lab with Mrs. Martin
Lunch Only day at 11:35 pm (eat a BIG breakfast)
Minimum Day, whole school dismisses at 12:30pm (dismissal in 206)
Volunteers: Laarnie Chou, Melissa Adomeit
Friday – 12/4
Music with Mr. Waczek – 8:50 am
Volunteers: Karrie Yi, Sharon Elbaz