Welcome to this week's version of The SCOOP. You can read about updates on events from the past week and events that are coming up.
Spring Celebration!
What a great day! There was much excitement about the celebration and the upcoming vacation so the energy was high! We started with a book about the life cycle of a sunflower. Then the students performed their song and finally we went into our rotation celebration. Students rotated through making a grape caterpillar, to planting their own sunflower seeds, to creating a craft with the labels of a plant! A great thanks for Megan and Soya for planning the whole event! Another thanks to all the parents who came to participate and especially to those who took time off work to come by and stay for the fun!
Here Comes the Sun
Are those kiddos awesome or what! The amazing thing is that they learned that song in 3 days. Our Blue group created the motions/choreography one afternoon and they all learned it the next day! Seriously amazing kids! I have to admit I got a little teary the first time they sang it…something so beautiful about those voices singing a Beatles song about spring! Give another round of applause for the singers of 206!
PS…Many of the students told me they were going to have their parents download the song for them! They love that song! If someone got some video footage, we might be able to get it uploaded to YouTube or Shutterfly!
Kindergarten Science Night
Not sure if you got to drop by Kindergarten Science Night….it was awesome! There were 6 stations of experiments for the kids to rotate through. I saw many familiar faces and tried to catch all the 206 families, but found out the next day I missed a few! I brought my own sweet Lucy with me to check out the learning fun! (sorry) Check out some pics to see what this night was all about!
Our New 206 Technology!
Thursday after school the IT elves came in and tore our room apart to install our Promethean board and all the equipment that comes with it! We have been waiting a long while for this surprise! As our class was missing this piece of technology (with limitless possibilities), Mr. Morici went to bat to ensure we could get this technology in our room! (Thank you Mr. Morici!) This process has taken months from getting approved, to the delivery of equipment, to wiring, and finally to the installation on Thursday night! We are very grateful! This created a whole new level of added energy on Friday at the celebration! 😉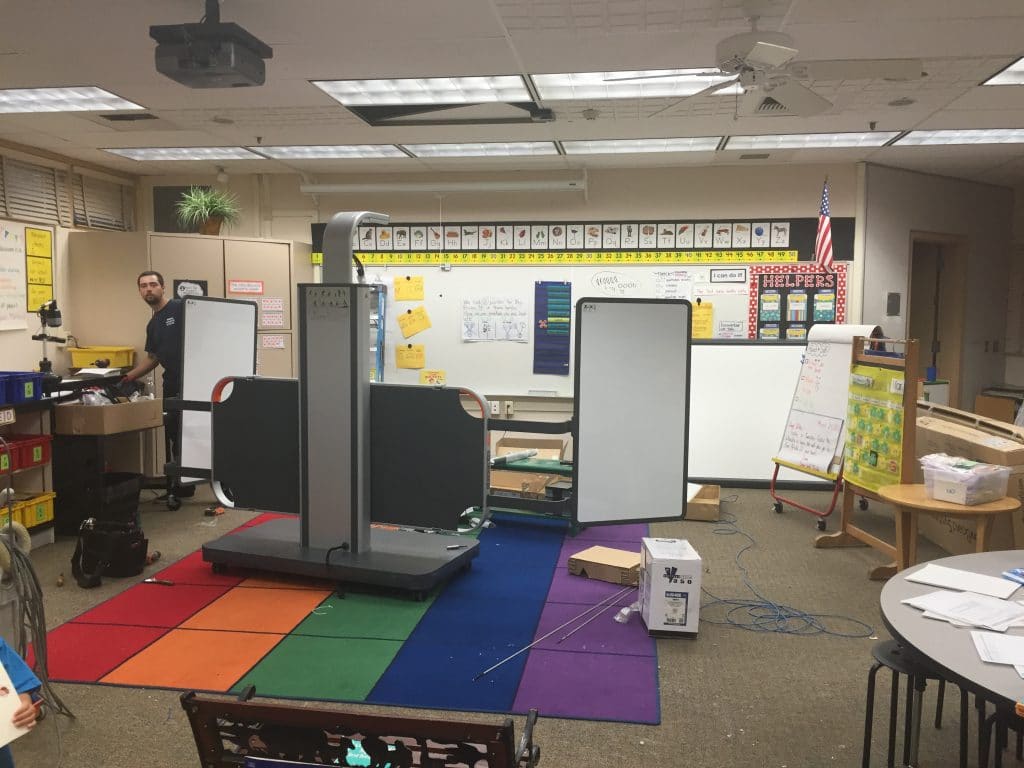 Fire Drill
They are getting it! Friday we had another fire drill and the students have greatly improved! They are working to staying focused on the line and staying safe as it is so easy to get distracted with all the commotion of the other classes all going out at the same time. Over the months and many talks, they are getting much better at staying focused in order to stay safe!
Jog-A-Thon Results!!!
The ribbons finally came it along with the official results. 3 Students in our class were awarded a Kindergarten 2nd place for running over 14 laps that day! We had an additional 11 students who place 3rd in Kindergarten for running over 10 laps that day! Awesome effort! I have to say in general that day was so fun and well organized despite the heat that day! We ALL had a great day and got some good exercise along with lots of laughs and smiles! Applause to all of our 206 runners!
Fine Artists
Tuesday this past week, our little Artists were able to create a piece of art that reflected the work of Kathleen Wade. The students worked to show movement in their piece of art! This was our final Fine Artist lesson for this year.
We are so grateful for our Fine Artist Volunteers (Jan Ash, Angela Weathers, and Jennifer York) for their time and dedication to attend art training sessions and to then take time to prep the lesson for the kids and teach it to the class! Thank you ladies! It was an awesome year!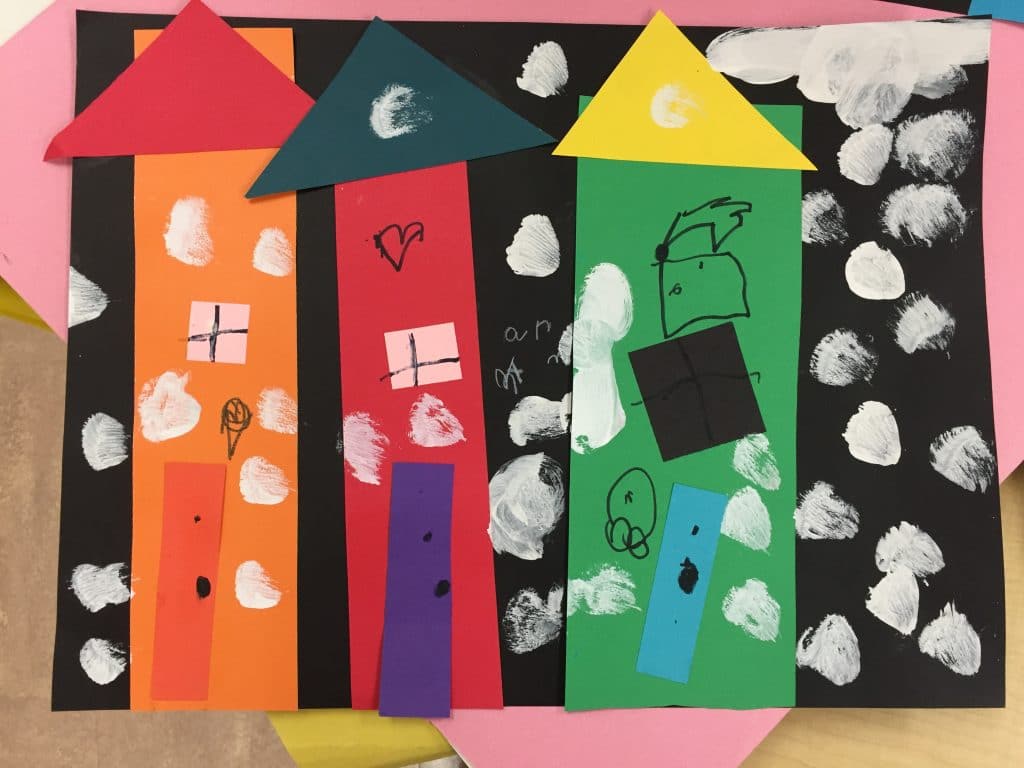 Spring Vacation
I truly hope you all enjoy your spring vacation and get some time off!
HOMEWORK

: There is NO homework for Spring Vacation. Enjoy the time with your family and play! Play a lot! Rest, read, laugh and love those you around you! A new reading log will go home the Monday we return!
We return on Monday, April 6th.
Spring Pictures
Spring picture time is here! The week we return we have spring pictures. We will be taking our pictures in the earlier part of the morning (this should help to keep all the hairs in place and clothes clean! 😉
Picture Day – Thursday, April 9th
Monday – 4/6
MUSIC with Mr. Waczek
Renew Book Borrow Bags (return the bags to receive new books)
Tuesday – 4/7
Return School Library books
Wednesday – 4/8
Library Visit at 12:30   

(TK dismissal at 12:55 in the library)

Computer Lab with Ms. Martin
Thursday – 4/9
SPRING PICTURES
Minimum Day (dismissal at 12:30)
Mission Federal Credit Union at School for deposits!
Friday – 4/10
Homework/Reading Log Due (aim for 20 minutes of reading a session…break in two parts if needed)
Afternoon Run Club for K Students Only (Wear Tennis Shoes)