Welcome to this week's version of The SCOOP. Here you will read all about this past week and see a quick view of what is coming up in the week ahead.
Parent Teacher Conference Week CORRECTION
This upcoming week (March 2-6) Parent Teacher Conferences will be held. You have already been contacted if I requested a conference regarding your student. As a correction, EBS will be on minimum day schedule WEDNESDAY, THURSDAY and FRIDAY only. Monday and Tuesday will be on regular schedule. Report cards will be sent home at the end of the week to families who did not conference.
Monday and Tuesday – 3:15 dismissal (FULL DAYS)
Wednesday, Thursday, and Friday – 12:30 dismissal (MINIMUM DAYS)
200 Laps!!! (aka 50 MILES!)
This kiddo deserves a big round of applause! His diligence has paid off! He works diligently each week to attend and run in the EBS (before school) Run Club! He previously got an award for making it to 100 laps and now he has run 200 laps!  We couldn't be more proud of him! His stamina is growing and he's building habits for a healthy lifestyle! His name was announced during the all school Friday morning announcements on the intercom! Congratulations!
Penny's Blog
In case you haven't heard about Penny she is a famous dog (owned by Ms. Sloan) that all the students know! She even made it on our school wall! Penny now has a blog on the EBS website. Penny has invited us to write to her (hard copy letters) that can be turned into the mailbox just outside the health office. Penny will then respond to you through her blog on the EBS website. Click here to see her latest posts!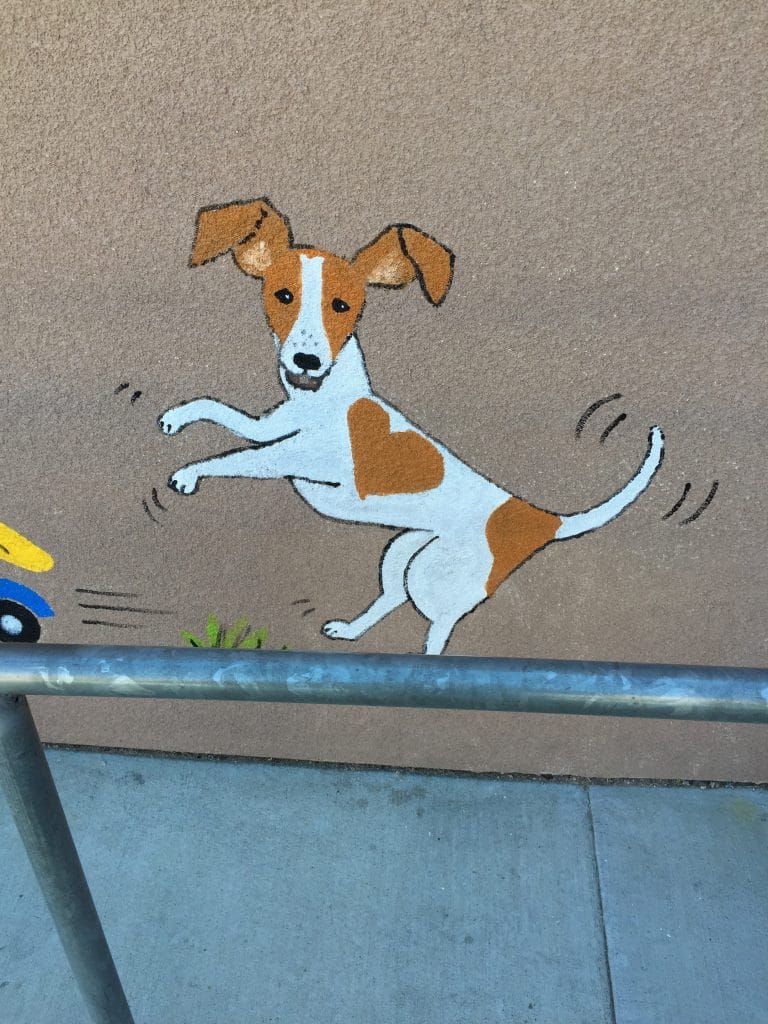 Happy Birthday Dr. Seuss – PAJAMA DAY
Did you know that Dr. Seuss' birthday is this Monday (March 2nd)! We are so excited to celebrate! We will be making hats and reading Dr. Seuss books! We'd love for you to come and join us! The last 30 minutes before TK goes home we will be reading with friends and family members to celebrate Read Across America Day. Come on in to join us for a casual time of reading. As long as you are cleared we invite you in to join us! Feel free to bring a favorite book to read with your kindergartner and some of their friends.
When – Monday, March 2nd from 12:00 – 12:30
Where – Room 206
What – Casual time of reading with friends and family
What to bring – A favorite book
Attire – PJ's
Last Chance to get CLEARED!!!
If you haven't been Cleared for this school year and still want to join in the fun of class and school events (End of the year activities, etc) please take some time to get your TB test done so you can get cleared. The health office will be clearing families through the rest of March. After March, you'll have to wait until next school year! The clearance lasts 3-4 years!
Father Daughter Dance
Friday night was the Father Daughter Dance. I heard it was great night full of fun, friends and memories! Check out a  pic that was shared with me from some a 206 family!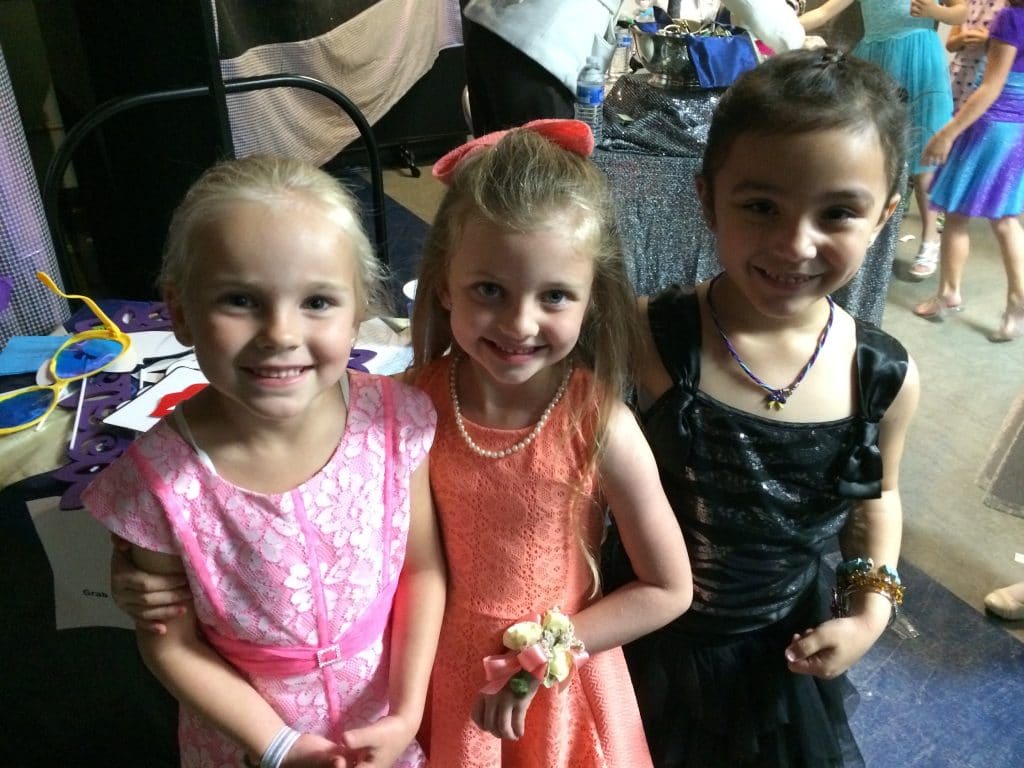 Jog-A-Thon (Friday, March 6th)
Our annual Jog-A-Thon is coming up very soon! Next Friday…will be our school Jog-A-Thon. Alice Sestok is our class coordinator. In attending the meetings, she was told we would need some class donations and classrooms volunteers. This is a minimum day that is divided in half. The upper grades run the first half of the day and the primary classes run the second half of the day. They need volunteers to help cover the whole day as its a "whole village" event. Students will be running laps and will carry cards with bar codes on them. Each time they run past they get scanned to count their number of laps.
As for donations here is a list of items that are needed for Friday, March 6th.
2-4 cases of bottled water (miniature size)
Bags of peeled cuties (brought the day of)
Sliced watermelons
Bags of Ice
A water cooler (with wheels)
1-2 Pop-up tents
Squirt Guns (ideally with adult volunteers attached to them)
I'm hoping I get to run with the kids too! It sounds like is a huge and excitingly fun event! We hope you can come on out to be a part of this fun and memorable day! If you are willing to help out in one or more ways listed above, add your name to the sign up sheet at the 206 door on Monday and/or speak with Alice Sestok (alicesestok@hotmail.com) if you have any questions! Thanks!
First timer at EBS Jog-A-Thon??? Get a quick view at what it might look like on the map/layout.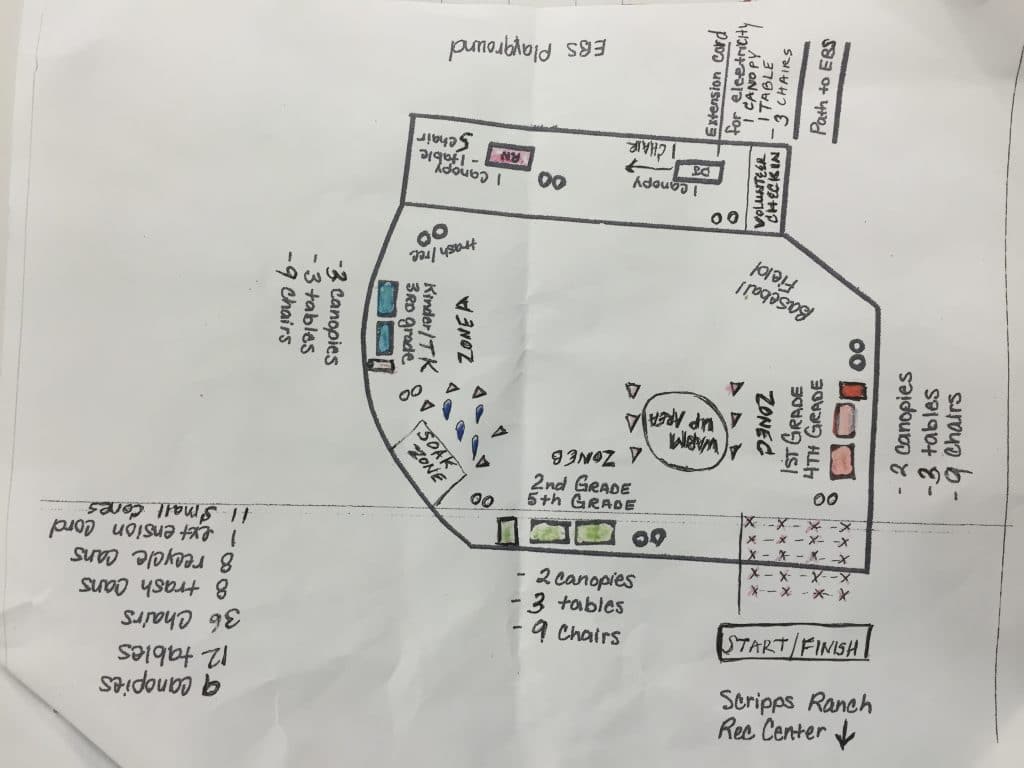 Mathematical Car Rides
The time in our car can be used to bond with our kiddos and to practice in some areas that at home could feel tedious. If you have a 10 -30 minute car ride, practice a few games that work on these math skills (taken from Kindergarten math standards).
Counting to 100 by ones and 10's (reminder 10's can start anywhere 16, 26, 36, 46…)
Writing numbers from 0 – 20 (notebook stored in the car, check when you get to your destination or have them practice writing a random number such as "36).
Counting forward from a given number other than 1 (ie. give 36 and have your student count on from 36).
One more – give a number, have your student tell what is one more or one less than that number.
Click here to see more at Kindergarten Counting and Cardinality Math Standards
RAZ Kids
Don't forget about RAZ kids!!! The kids got real excited for awhile and a lot of reading in for a few weeks. It has died down. We have 4-6 faithful and consistent students that put in their time and it has paid off for them in their reading growth! Try to have your child spend 15 minutes 4-5 times a week reading their RAZ kids books! They are fiction and non-fiction. Their level at the end of the year will be able to continue on in first grade!
Monday – 3/2
Music with Mr. Waczek
Renew Book Borrow Bags (return the bags to receive new books)
Star of the Week Kit goes home (1 TK and 1 K student each week)
Pajama Day for Read Across America
Tuesday – 3/3
Return School Library books
Wednesday – 3/4
No Library this week due to minimum days
Computer Lab
MINIMUM DAY – Parent Teacher Conference Week (12:30 dismissal)
Thursday – 3/5
Mission Federal Credit Union at School for deposits!
MINIMUM DAY – Parent Teacher Conference Week (12:30 dismissal)
Friday – 3/6
Jog-A-Thon (see info above)
Homework/Reading Log Due (aim for 20 minutes of reading a session…break in two parts if needed)
MINIMUM DAY – Parent Teacher Conference Week (12:30 dismissal)