Physical Education (P.E.) with Mrs. Blower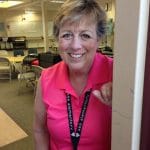 As mentioned in last week's Flashback, we will switch off from PE to Music most week's. This past week we were able to visit Mrs. Blower for PE. This was a hot San Diego September Monday, so Mrs. Blower was only able to show them the field in which they would often be using for their class.
Mrs. Blower takes the class up to the shared field to do PE. With that, she asks for parent volunteers to help keep the students safe, as well to have another adult with her for an emergency. We are still in need of parent volunteers for our class (if split or shared with 2-3 parents, it would only be a time commitment of an hour every 4-6 weeks). Please let me know if you are interested.
To provide a fun and very safe experience for our students, student's are asked to:
Wear tennis shoes on PE days (safest to wear them every Monday as to not forget). To clarify, this means no sandals, no TOMS, no Crocs. It must be closed-toed shoes that students are able to run in safely. A typical "tennis shoe" is safest.
1-2 parent volunteers (we have PE every other week for an hour) to make sure students are safe especially in the event of an emergency since the field is so far away from the main school campus.
Comfortable play clothes that they are able to move, run, and play in.
Computer Lab with Ms. Martin
We had our second week in the computer lab! The kids did great and had even more fun than week one! They are all slowly picking up the use of a computer (drop down menus, avatars, using a mouse, closing a window, scrolling, etc). Mrs. Martin is a great teacher who has a wealth of experience in helping students to use the computer and how to access and use many of the computer programs our school/AFP purchases for school use. Last week's Flashback showed how to access Tumble Books. This week you can see where the students went to use Starfall (another great student website….see below). Give it a try at home!
Go to EBS Website
Click on Students
Click on Computer Lab
Click on Ms. Martin's Favorites
Scroll down to Starfall
Enjoy!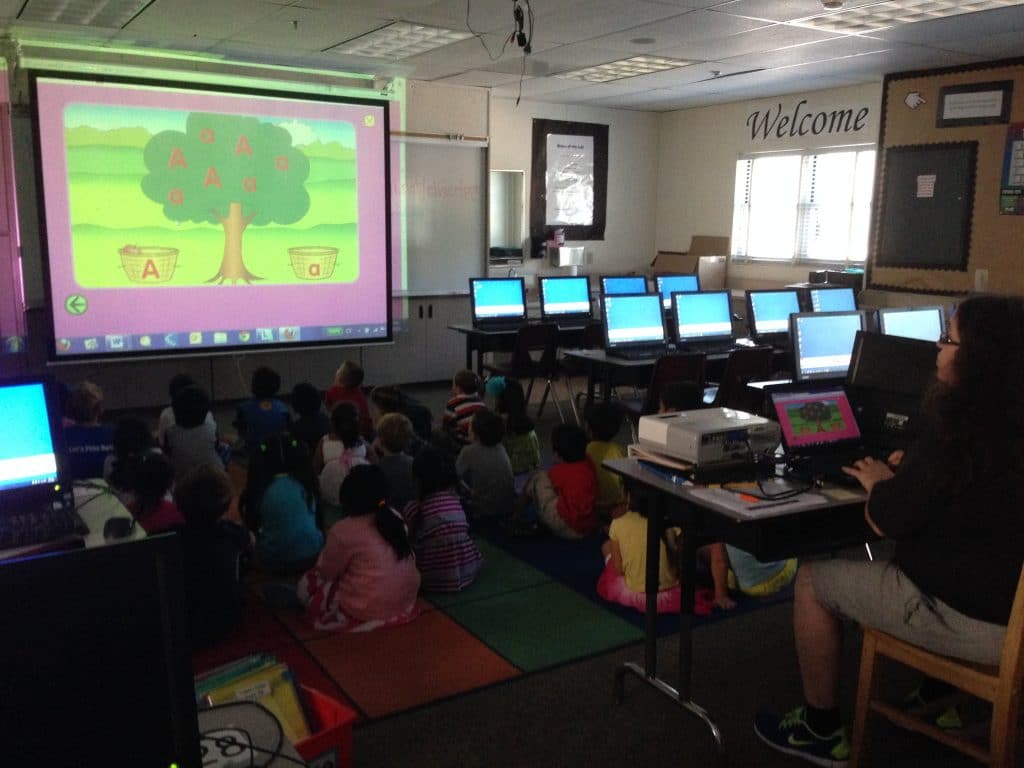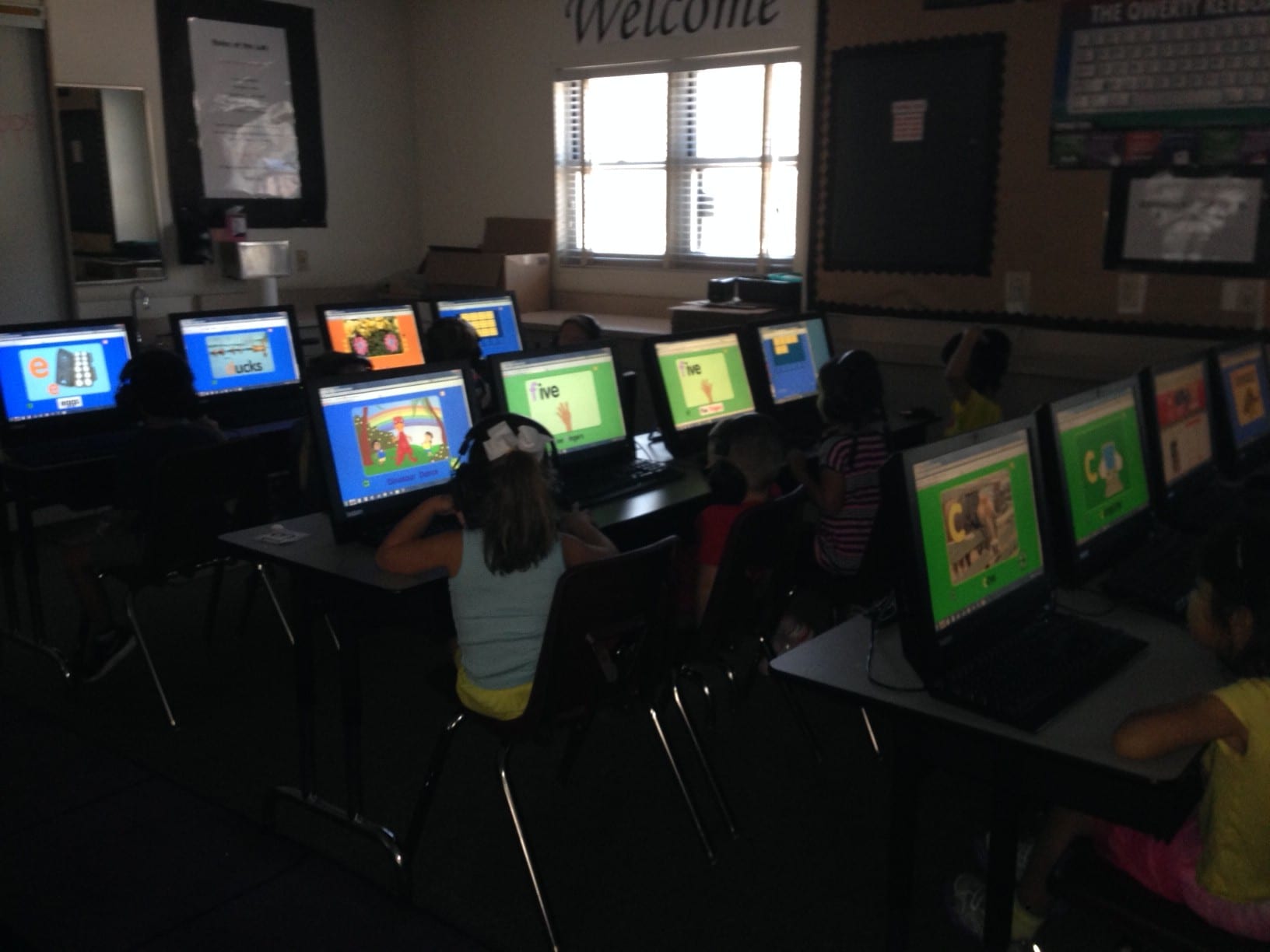 School Library with Ms. Tremblay
Friday we were able to visit our school library and meet Ms. Tremblay the school's librarian. She is new this year and has strong background in library education. She was very patient with the students and showed them how to use the "Sticks" (place holders they use while they take a book out to look). The students each picked 1 book to check out. You may have found this book in your students backpack yesterday. The students are able to keep these books for 1 week and need to bring them back to school each Thursday so we can check out a new book the next day. They also have the option of leaving their book in the classroom.
To prepare for our first visit, we've been reading a silly big book in the classroom entitled, "Be Quiet In The Library." This text involves a variety of different animals who come into the library and are shushed by students that remind them to be quiet in the library. In the last page, the students are reminded by the animals to be quiet in the library after they get a bit noisy.
R-E-D, Red!
This week we kicked off with the color RED! Each week we will be focusing on a new color. We learn a new poem/rhyme that goes with each color, we wear that color one day that week, and we get a snack that is the color of that week. The students get a copy of this poem in their book box as well. This week, Mrs. Sloan joined in the fun and wore RED on Thursday as well! Ask your child to sing the song to you…its sung to the tune of  "Where is Thumbkin?"
Homework
We just completed our first week of homework! We (the class) were so impressed with the level of effort and diligence that students made to read regularly through the week reading "to" and "with" their families and practice their sight words. Remember when having your child read to you, replace the "Sound it out" prompt with, "Does that make sense?" You can have them refer to the pictures, and first sound to see if it makes sense. Making meaning is a top priority in reading.
I revamped the reading log to allow more room for titles and included a family math problem. Nothing needs to be turned in for the family math problem as it is to promote family math discussions. Feel free to make an accommodation to the problem after you've solved it, by changing the numbers to more difficult or more simple numbers to help your child. You and your family can draw pictures, use house items (pasta, buttons, beans, etc) to model the problem.
Some students forgot to return their reading log on Friday as it is a new routine. One helpful idea some students used to remember their reading and to return their log on Friday was to leave it in the folder throughout the week. This will remind you and your family to make time for reading/logging each night and it will be ready to return on Fridays.
Sight Words (aka High Frequency Words) – I received some helpful notes from families regarding the log and specifically the sight words. Here are some ideas to keep track of words, review words and make this time more fun. This is a game I play at home with my own kiddo and it seems to make kids beg for more….
My Pile, Your Pile
Write each word on a note card each week (1 card per word).
Go over the words a few times and spell/read them together to practice.
Play My Pile, Your Pile (see below)
Show one card at a time to your child.
If your child names the card correctly, it goes in their Pile (My Pile)
If your child isn't able to name the card correctly, it goes in "Your Pile."
At the end of the stack, see who has the most cards in their pile.
Each week your card pile will grow as you add new words.
These are sight words which means your child should be able to name these with automaticity. In the beginning your pile may be the larger pile…don't fear.  Encourage your child if they are discouraged or frustrated. Remember to praise effort and over time, with regular practice their pile will get larger.
Accommodations: If you child knows these words, you can play with other words. if your child is frustrated or struggling with these words, introduce one word a day and build on from there. Practice nightly for 5-10 minutes though this game or another fun invented way.
Continue to share feedback as I can give more tips to help or correct errors I have made as well as give ideas for supports or extensions at home.
I know some of your kids may be begging for homework as they see older siblings or neighbors doing homework for longer time periods. For this first year, we really want the students to practice these few activities and to reinforce what we do in school, what is highly-valued, and create a sense of routine and responsibility to work nightly and return the log once a week, rather take too much of their week nights with busy work during their intial year.
Thanks for reading about our week! Looking forward to Week 4!