IN THIS POST:  Earth Day, Upcoming Field Trips, Mother's Day, Open House, Stars of the Week, Thank You Popsicles, Upcoming Events, This Week
Earth Day
Friday we discussed Earth Day. We watched a short video on taking care of our earth and worked on small booklet called, "We Can Help Our Planet Earth." We also brainstormed a thinking map on how we can help our earth! I hope you all have a fantastic Earth Day!
Upcoming Field Trips
San Diego Zoo (@ the Zoo) – Tuesday, May 30th …Today you should have received a yellow Field Trip packet regarding our upcoming trip to the SD Zoo. We will be going to a Behind the Scenes Tour at the Zoo to learn more about some of the animals at the zoo. We will be staying after the tour for a little discovery time at the zoo as well. We will be taking a bus, therefore, the cost of the tour is $10.00 and the cost of the bus is $5.00 per child. We will be able to take a limited number of volunteers based on the tour bus allowance. Volunteers will also need to pay $10.00 for the tour as well. Please return all the required information for our trip so we can explore the animal kingdom! NOTE: We will return about 3:00 so students will be staying a full day. Please let your childcare know. If your child attends SAY, we will let the SAY program know we will be returning late to school that day.
SD Natural History Museum (@ EBS) – Wednesday, May 31st … The following day we have another "in-house" field trip with the San Diego Natural History Museum to study all about insects. We weren't able to choose this date, which is why it is so close to our zoo field trip. Though these kiddos are flexible so we will enjoy the learning! The cost is minimal (likely under $5.00) since it is on campus.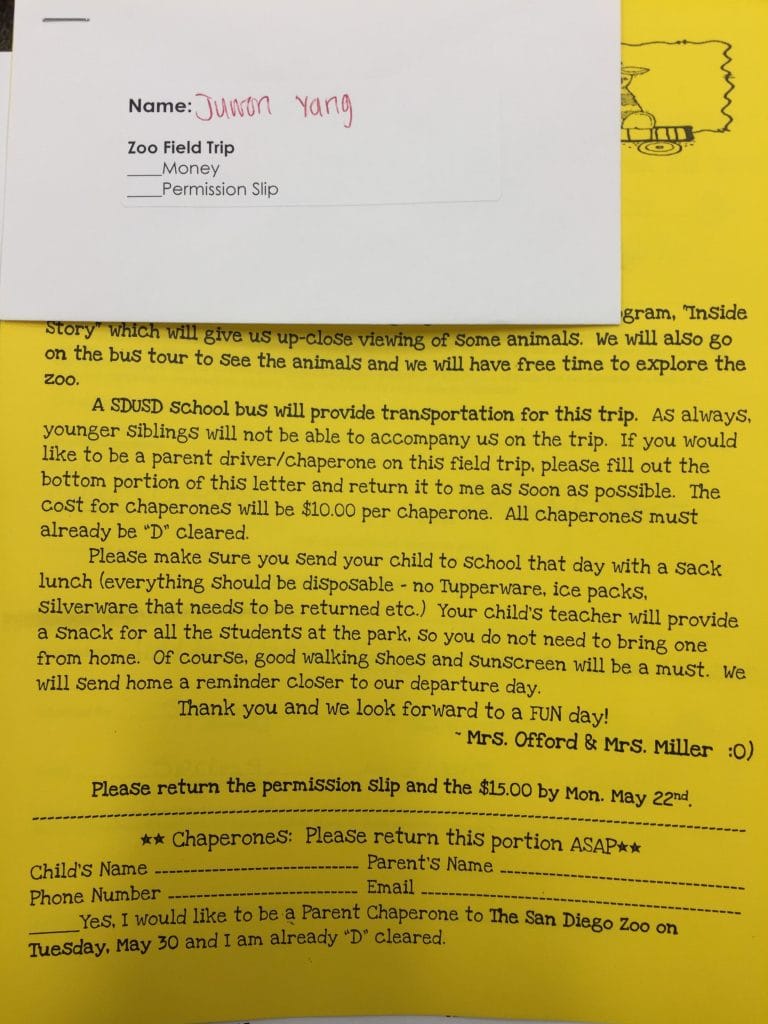 206 Mother's Day – Save the Date – May 11th
We will have a brief gathering for our Sweet 206 Mamas so we can love on them because they are irreplaceable! This event will begin at 9:00 am. As always, you must be cleared to attend this event. If a mom isn't able to attend, another friend or family member is welcome to join us for the celebration.
School Surveys
This week you received a parent survey asking about our school. This survey is anonymous and will help in the rating of our school by the state. Thank you in advance for returning your survey!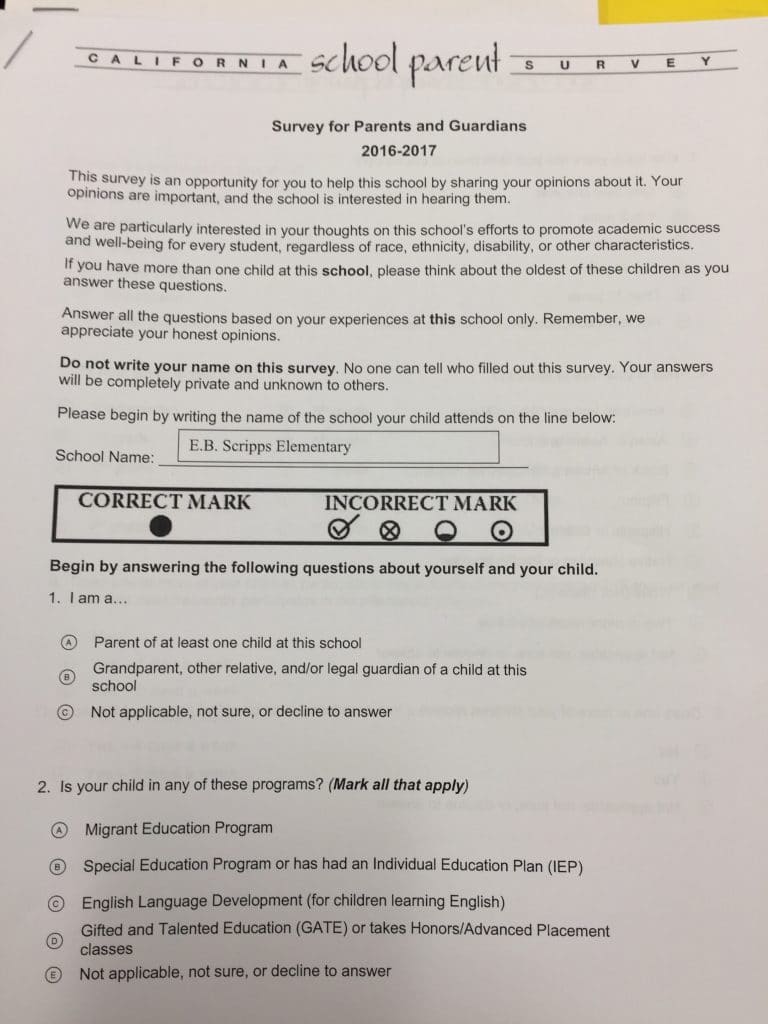 Open House – May 11th
May 11th is our annual Open House. This is an evening event where families are invited to classrooms to visit and see their child's classrooms and see some of the work they have created and what they have learned about. This evening will also showcase the annual EBS Art Show. This is a beautiful display of student artwork (every child has 1 piece on display). There will also be food trucks this evening as well! Please put this date on your calendar to visit and let your child show you their daily learning place!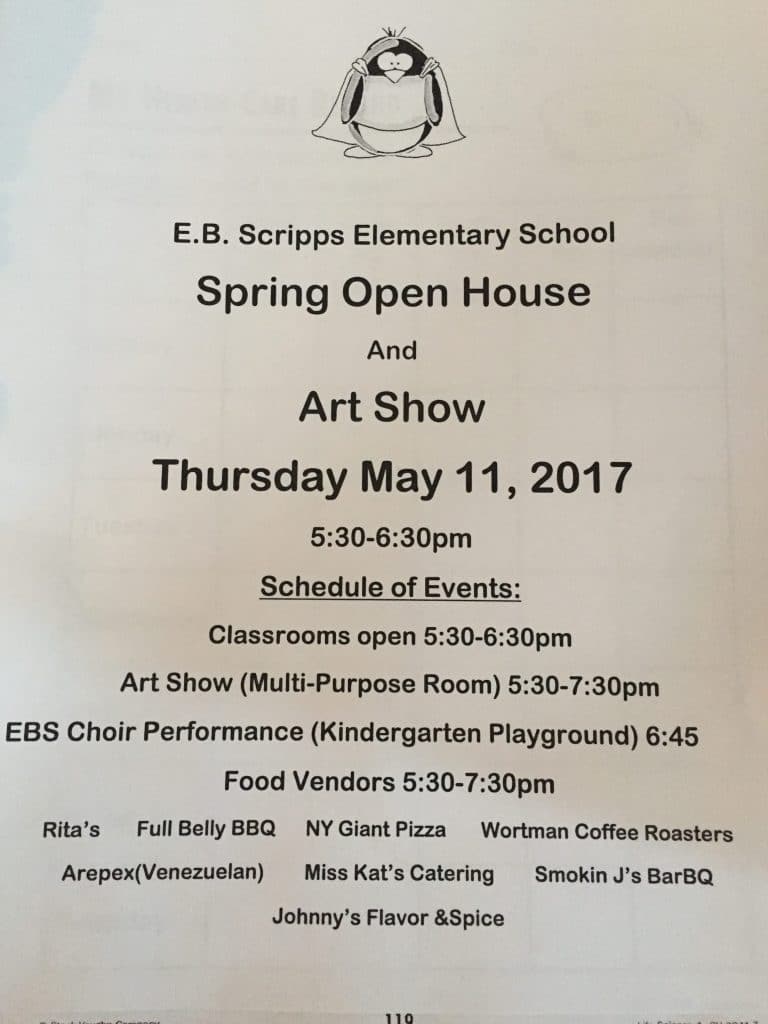 Stars of the Week
Thank You Popsicles
This past Friday we were gifted a class set of popsicles to say THANK YOU for being one the first classes to get all of students registered online for the Jog-A-Thon! Thank you to every family for this support!
Upcoming Events
World Wide Penguin Day – Tues. 4/25/27 (Wear a Penguin or black/white)
EBS Idol – Fri. 4/28/17 (Fantastic school talent show)
EBS Open House – Thurs. 5/11/17 (Open Classroom, Art Show, Food Trucks)
Mother's Day Appreciation – Thurs. 5/11/17 (206 Event, must be cleared)
Zoo Field Trip – Wed. 5/30/17 (Bus transportation from 9 – 3pm)
Natural History Museum Field Trip – Wed. 5/31/17 (at EBS Campus)
MONDAY – 4/24
TUESDAY – 4/25
Before School Run Club
World Wide Penguin Day – Wear a Penguin or dress like one!
WEDNESDAY – 4/26
THURSDAY – 4/27
Whole School Dismisses at 12:30 (pick up at Room 206)
Mission to Save Table open at 8:00 am in front of the school
FRIDAY – 4/28
Music with Mr. Waczek
Before School Run Club
Computer Lab @ 10:15 am

EBS Idol

– Such a fun event!