Welcome to this week's version of The SCOOP. There are updates on events from the past week and events that are coming up.
Field Trip Information
A yellow/orange colored note went home on Thursday with all the information regarding Tuesday's field trip. The flyer shows everything that is needed to be ready for the trip. See a copy of the flyer below in case you missed it. Keep in mind appropriate clothing layers depending on the weather and sunscreen as we are enjoying the sunshine and heat this February.
We are still missing the field trip fees from a couple students. If you haven't turned yours in, please send the $8.25 on Tuesday.
Box Tops (Feb. 23 – 27)
See a picture of the flyer that home this week. This flyer has the corrected dates for Box Tops collections.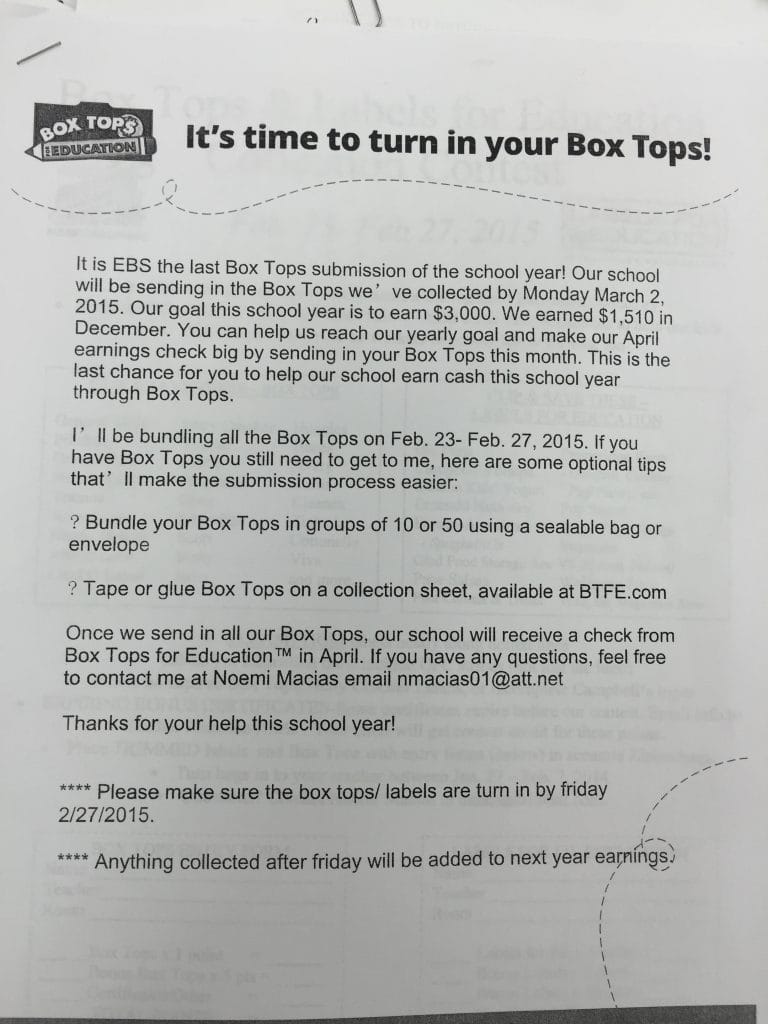 Photographs for 206
Our yearbook representatives are collecting pictures to show a snapshot of our entire school year. Please upload any pictures you have of our school year on the Shutterfly website. This allows them to have access to these pictures for the yearbook as well as allowing other parents to access these pictures to make personal books, gifts, etc through Shutterfly.
Father Daughter Dance
Registration went out recently for the Father Daughter Dance. If you are interested in going, please make sure your turn your registration in. See a picture of the registration below.

Jog-A-Thon (VOLUNTEERS NEEDED)
Jog-A-Thon information went home Thursday. We are still in need of coordinator for this event. Please consider helping our class out by volunteering to be our liason/coordinator for this great event! Each child should have received a packet with a personalized envelope. If you think you would be able to help on or before Friday, March 6th please let us know! We could really use your help and your child would be thrilled!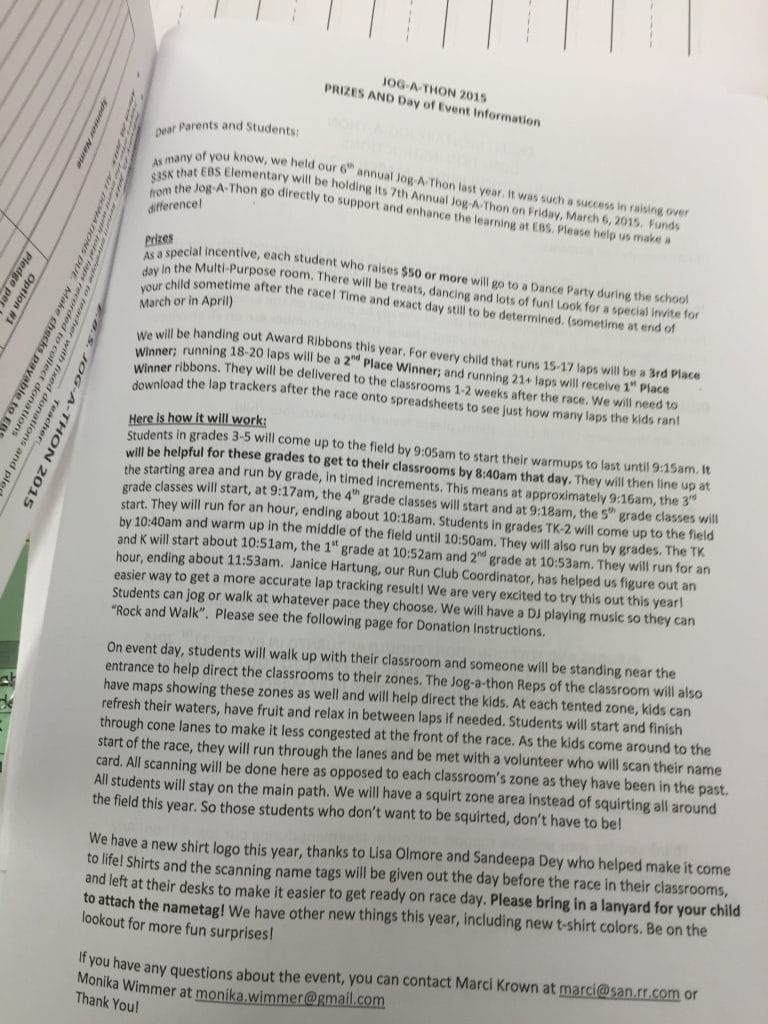 Valentine Celebration for 206
Thursday we had our Valentine Celebration! What a day! The kids were so excited to pass out their valentines and had a blast playing Bingo, and making their Heart Butterfly/Pencil craft! Thank you to all the parents that came out to help and join in the fun! A special thanks to Megan Brenk and Soya Lee for organizing all the fun!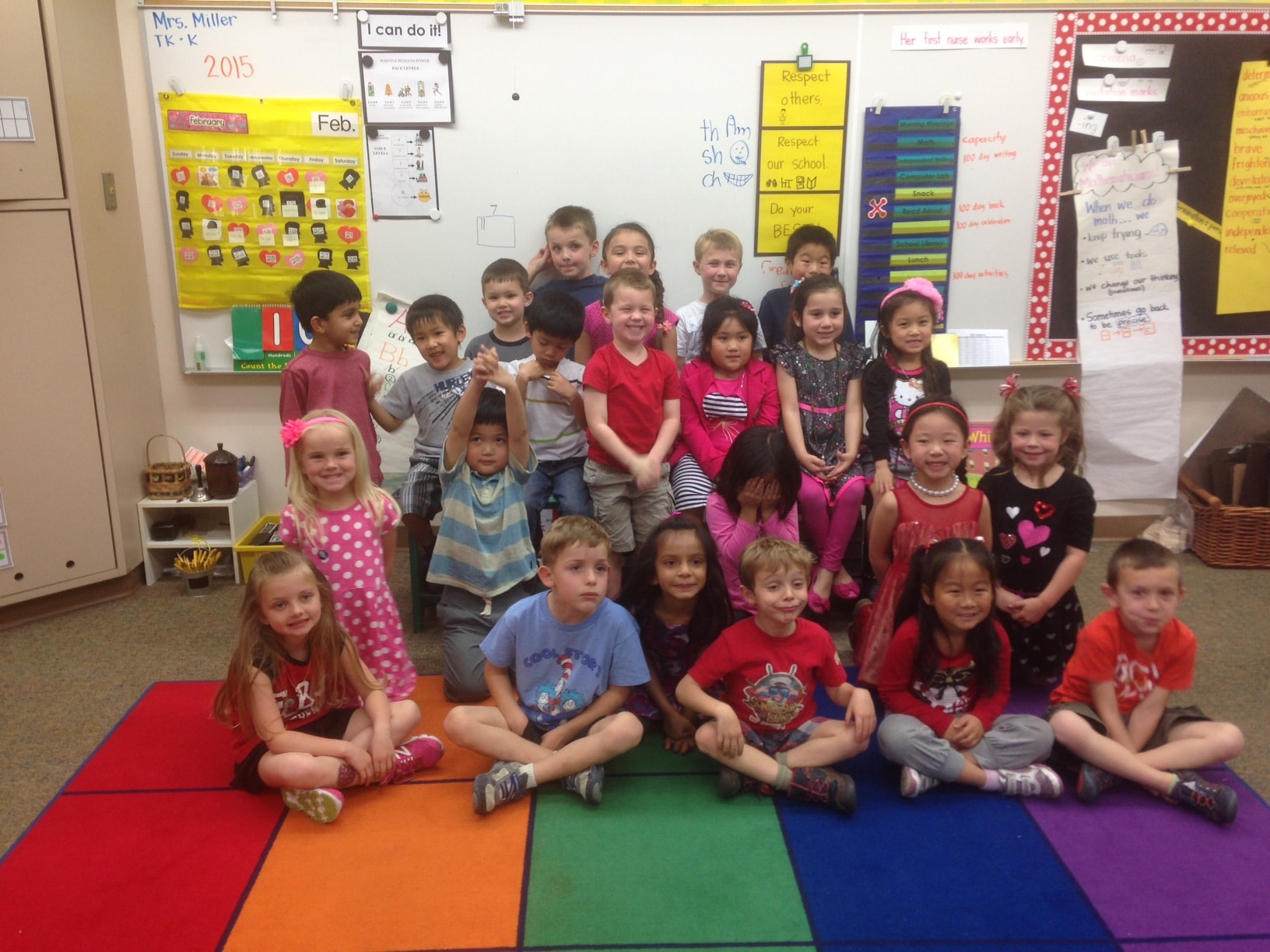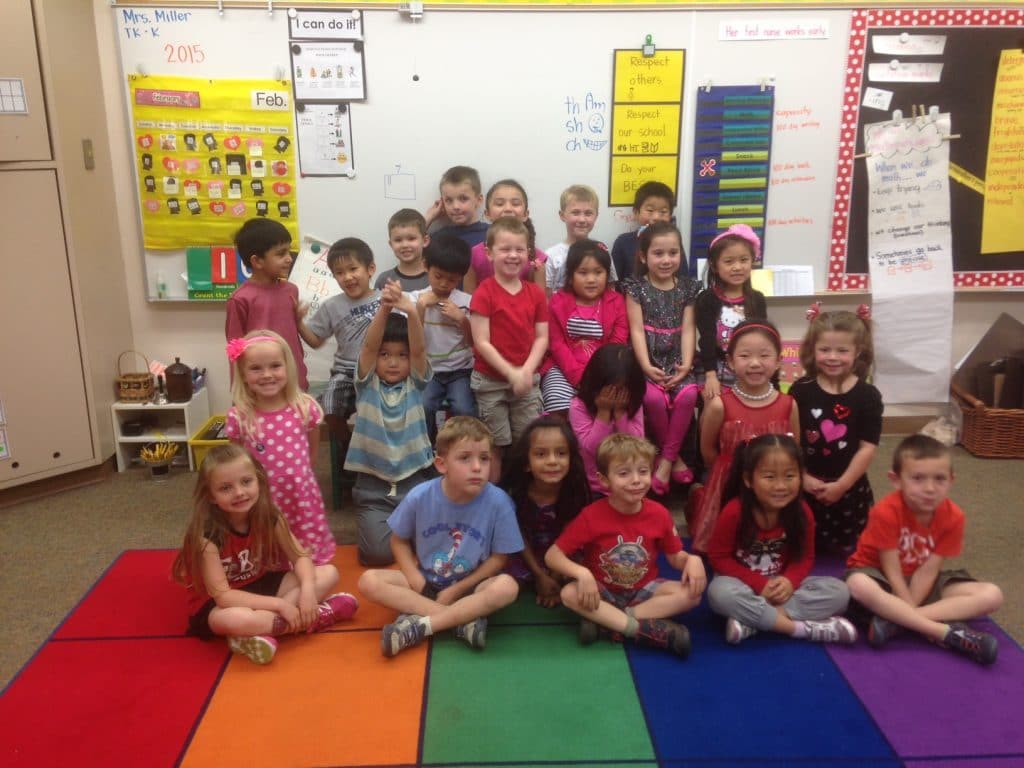 Day 100 Celebration
Wednesday the kids were so excited to celebrate 100 days of being in school. We had 5 stations the kids rotated through.
Station 1: The students made 100 day headbands
Station 2: The students cut out a robot that counted from 1 – 100.
Station 3: The students went outside to do 100 exercises
Station 4: The students counted colored pasta to make a 100 bead necklace.
Station 5: The students used a counting board to count to 100 using Skittles for the 10's (which they got to eat after).
In addition we wrote about what we would do if we had $100. These are posted in the entrance of the classroom. Special thanks to our Soya Lee, Jan Ash, and Alice Sestok who came in to help run the stations! We couldn't have done it without you!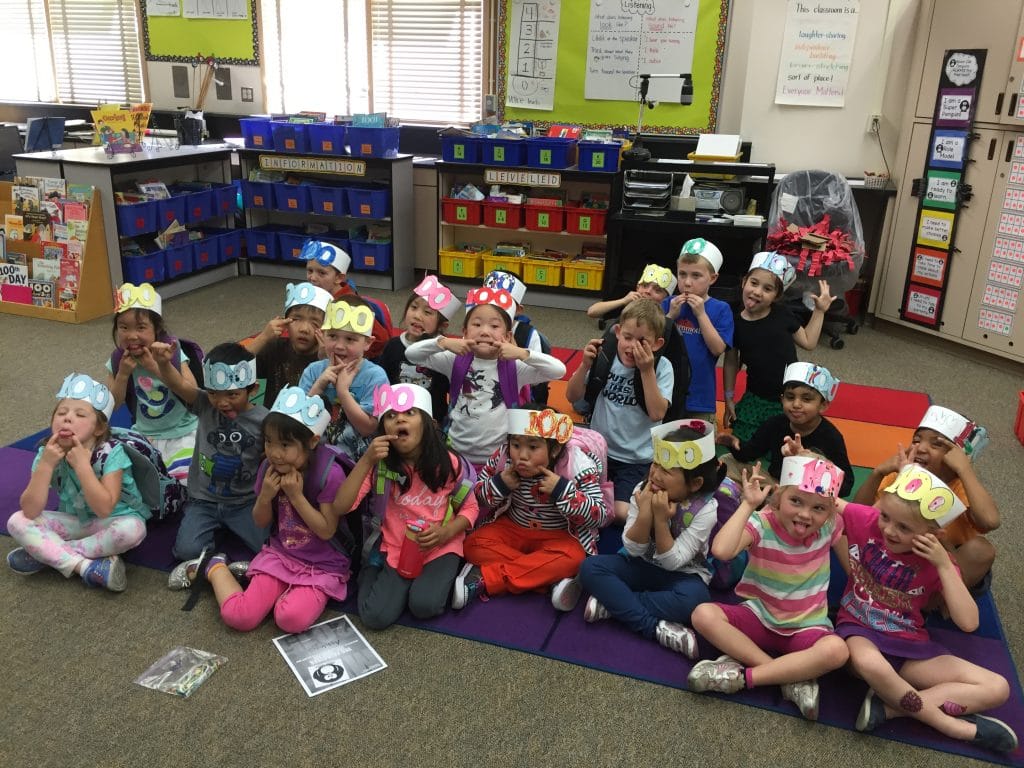 Character Education (Honesty)
Jan Ash (one of our wonderful grandmas) came in to teach the students about this month's trait of HONESTY. She read a book to them and played a little game of True or Not True. She spoke with them about how it feels inside when we don't tell the truth and the importance of honesty in our relationships with others. She gave them each a "heart" to remind them how it is important to be honest in our hearts.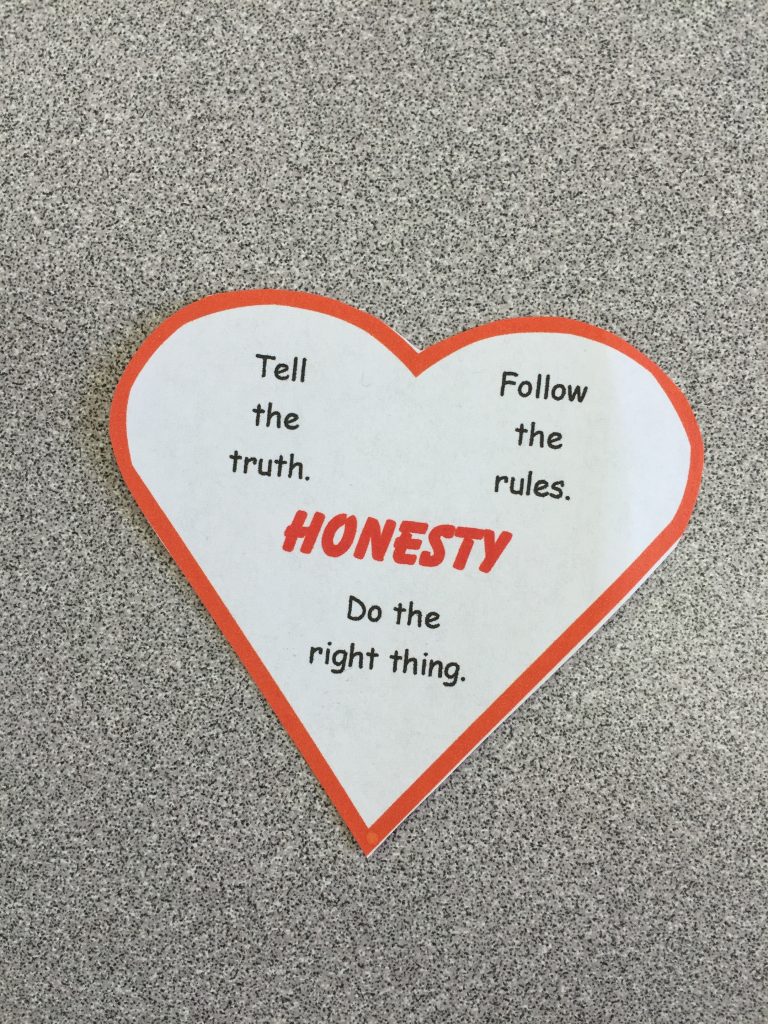 Monday – 2/16
NO SCHOOL – President's Holiday
Tuesday – 2/17
Field Trip to Birch Aquarium (10:15 – 3:00 pm)
Return School Library books
Wednesday – 2/18
Library Visit at 12:30   

(TK dismissal at 12:55 in the library)

Computer Lab
Bus Drill
Thursday – 2/12
Minimum Day (dismissal at 12:30)
Mission Federal Credit Union at School for deposits!
Chinese New Year
Friday – 2/13