Mrs. Miller's Professional Life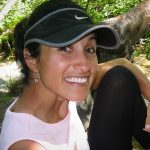 This year marks my 21st year of teaching! I graduated from Point Loma Nazarene University and started teaching shortly after graduating.  While teaching my first few years I got my MA in Curriculum and Instruction from San Diego State University.
I began my career teaching Kindergarten and about 7 years later changed to 2nd Grade.
After and handful of years in 2nd Grade I taught a year in 3rd Grade.
The following year, I got a new position working at my last school as an Intervention Specialist and eventually became a Project Resource Teacher to Facilitate teacher learning in Kindergarten, 2nd Grade and 4th Grade.
I worked for 5 years at Dingeman Elementary in Scripps Ranch, another 4 years at Torrey Pines Elementary in La Jolla and then spent 7 years opening and working at Joyner Micro Society Magnet Elementary in City Heights.
Last year I finished my fifth year at EBS in a TK Class.
During my time at Joyner, I received National Board Certification in which I learned more than I could have ever imagined. I recently went back to school and received my Administrative Credential at PLNU….life-long learning! I have had a range of experiences and loved all of it! I have a great appeal for the challenge of learning and growing each day!
If you need to personally reach me, feel free to contact me at lcaldera@sandi.net
Mrs. Miller's Personal Life
I am a mother of 2 crazy and silly children that I couldn't be more proud of. I have an almost 8 year old daughter and a 5 year old son who is elated to finally be an EBS Penguin this year! These are my people! They add a joy to life that is inexplainable. They keep my husband and I laughing, but and mostly on our toes!
I am fortunate to be married to a wonderful and talented man (he's a web designer . . . and helped me create this site) who continues to make me a better person, parent and friend while bringing heaps of laughter and spontaneity to our life. We are all very involved in our local church and love spending time with our community.
In the little extra slices of time (the before sunrise rises time) I squeeze in another passion of mine…running! I love to run and seek the thrill of an endurance race! I've been running since I was 12 years old and have a unique trust and friendship with this sport! I feel truly blessed to live this life as a teacher, mother, runner, wife and friend!
This year will be your child's first year in elementary school and I'm elated be a part of it! This is a very special year and will hold many memories for all of us! I'm looking forward to meeting each of you and being a part of this inaugural year in your child's education!